Design
Delve into an immersive mattress shopping experience at Foam Home's revamped store in Mumbai
AUG 25, 2023
| By ELLE DECOR India Team
One where dreams are stitched together with threads of progress, one that makes sleep aficionados tilt their heads in awe and one that alters the definition of a night well-rested, Foam Home is a one stop solution for all sleep junkies in town. Nestled in the heart of Mumbai, it has been a beacon of excellence in the mattress industry for over four decades. Its rich legacy and commitment to innovation have earned it a distinguished reputation worldwide. The recent relaunch of its Tardeo store, in collaboration with the renowned UK-based architectural firm Lewis & Hickey, marks a new chapter in the brand's journey, offering an unparalleled immersive experience for architects, interior designers, and home enthusiasts.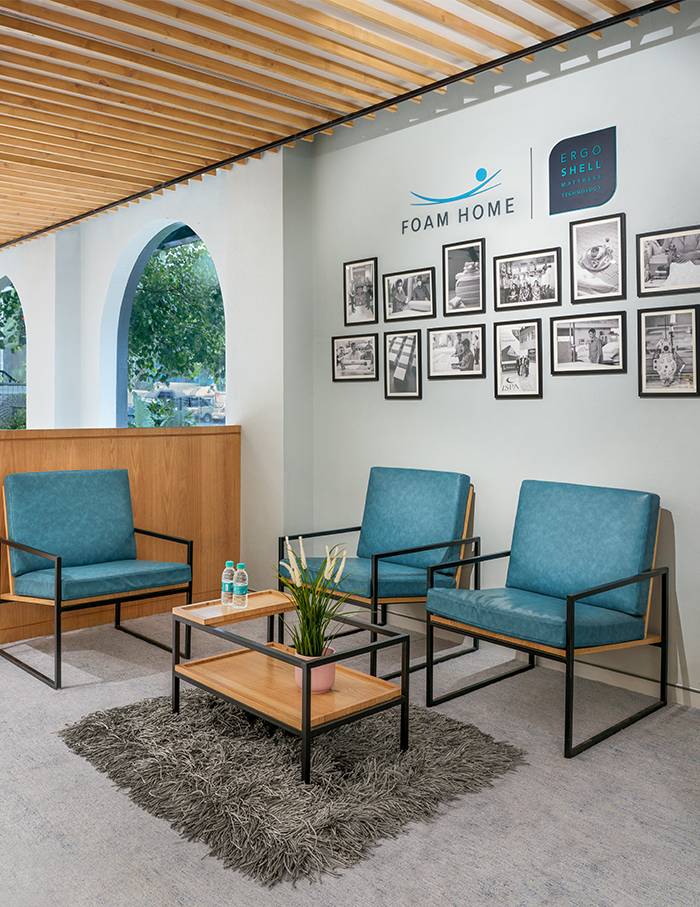 A trip down the memory lane
From its humble beginnings as a local mattress refurbisher in the 1970s, Foam Home has evolved into a global powerhouse of sleep solutions. The brand's enduring commitment to detail, quality, and customer service has earned it recognition far beyond India's borders. Over the years, Foam Home has harnessed its expertise to develop a range of innovative mattresses that offer unparalleled comfort and support. In 2017, the brand pioneered the Ergoshell mattress technology, a revolutionary approach to crafting mattresses that offer individualised comfort and orthopaedic support. Today, Foam Home continues to blend functional design and technological innovation to redefine the sleep experience.
"At Foam Home, we hold strong values on creating an unforgettable experience. Being in the mattress industry, this is especially important for us as every single person has a unique preference when it comes to having a great and comfortable sleep. While we did have our store design focused on catering to this experience, we thought it was time to reinvent how customers were interacting with the space and our products. We wanted to add drama to the customer journey, and change the pace and key focal points, and who better than the experts at Lewis & Hickey to carry that out for us. Since we've been a legacy brand, the design work had to strike a perfect balance between being familiar yet upgraded", shares Ms. Sabina Bhanpurawala – CEO & Marketing Director of Foam Home, India.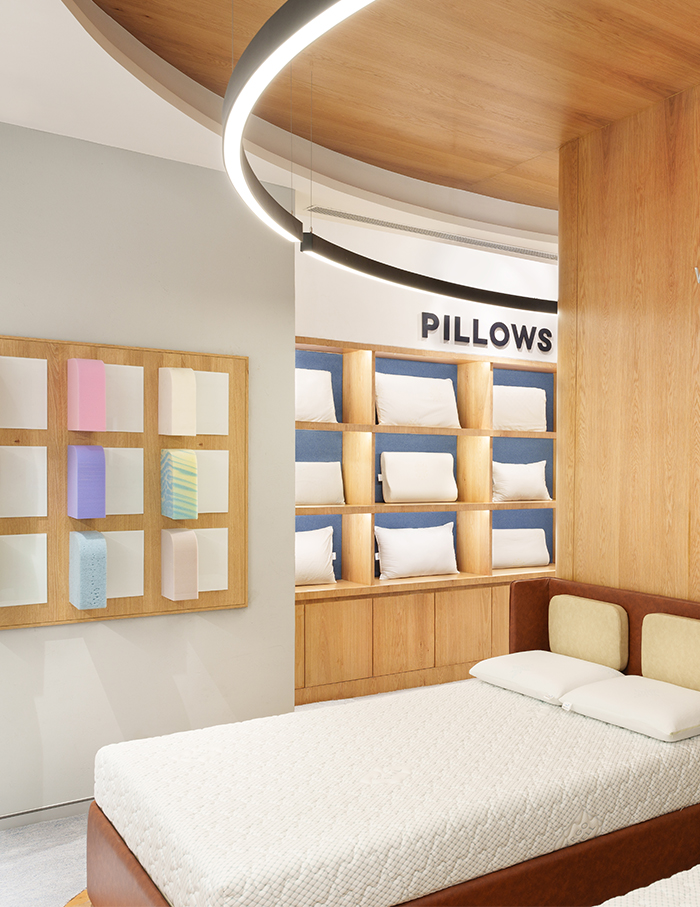 The revamped Tardeo store stands as a testament to Foam Home's dedication to offering an unforgettable mattress shopping experience. Collaborating with the accomplished architectural firm Lewis & Hickey, Foam Home has breathed new life into its store design. The challenge lay in preserving the brand's legacy while infusing it with fresh innovation. The store layout, curated by Lewis & Hickey, seamlessly marries Foam Home's dedication to quality with a contemporary design sensibility. The incorporation of sustainable lighting solutions creates a multi-dimensional visual experience, highlighting the meticulously crafted design elements and creating an inviting atmosphere that makes customers feel at home.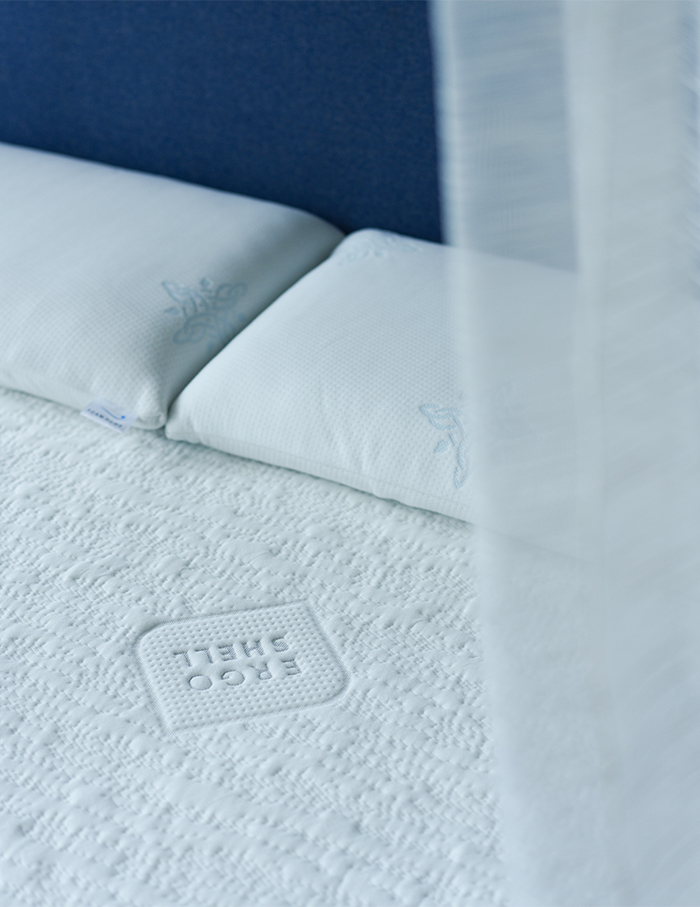 Know more about Foam Home here
Ergoshell mattress technology
At the heart of Foam Home's revolutionary product lineup lies the Ergoshell mattress technology. Unlike traditional sandwich constructions, Ergoshell's innovative design provides differentiated support throughout the body. This patented technology, backed by over 14 global patents, is meticulously crafted at Foam Home's state-of-the-art facility in Taloja, Mumbai. The Ergoshell construction comprises three layers: the Mattress Shell, which divides the mattress into 42 zones for personalised support; Support blocks that cater to individual body sections; and the Comfort layer that ensures plushness and alignment. Ergoshell's precision-driven approach ensures that every mattress is a masterpiece of comfort, addressing the varied needs of sleepers.
Foam Home's revamped store transcends the conventional mattress shopping experience. The layout is designed to captivate customers and allow them to engage with luxury bed sets, enabling firsthand exploration of the comfort and quality of Foam Home's extensive range. Customers are encouraged to relax, lie down, and truly comprehend the unique comfort offered by each mattress. The expert staff further enriches the experience through personalised consultations, guiding customers towards the mattress that perfectly aligns with their distinct requirements.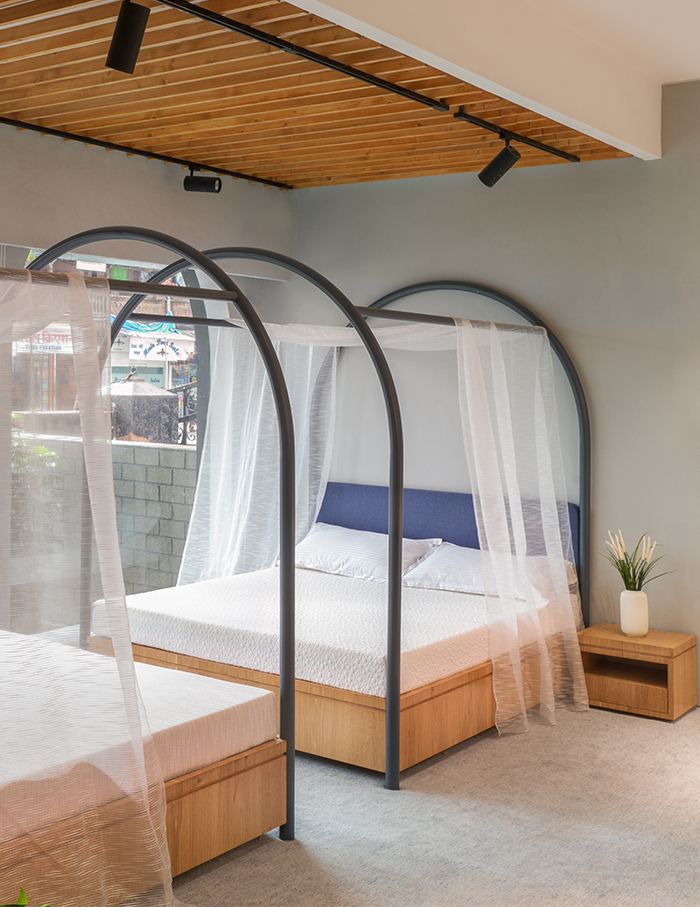 As Foam Home steps into a new era with the relaunch of its Tardeo store, the brand continues to epitomise innovation, quality, and design excellence. Lewis & Hickey's architectural prowess brings to life a space that honours Foam Home's legacy while ushering in a new wave of immersive retail experiences. At the core of it all, Ergoshell mattress technology redefines the way we think about sleep, offering individualised comfort and support like never before. With a commitment to research, innovation, and quality, Foam Home remains an industry pioneer, ensuring that customers across the globe enjoy the finest and most premium sleep solutions.