Design
Deepak Guggari envisions a minimalistic space for this Hanoi-based corporate space
JUL 4, 2019
| By Aneesha Bhadri
A long, perforated screen or breathing wall, which forms part of the facade is the most striking feature of this 40,000 sq ft Vietnamese office. It cuts off the direct glare of the summer sun, ensuring that this Hanoi-based corporate house enjoys cool and cavernous interiors.
Architect Deepak Guggari of Studio VDGA says he conceptualised the exterior and interior to respond to the site's cultural as well as geographical context.
"The office is planned such that it better endures Hanoi's warm and humid summers. A demand for understated decor, which suits Vietnam's tropical temperate climate, led us to a rustic, earthy material palette," says Guggari.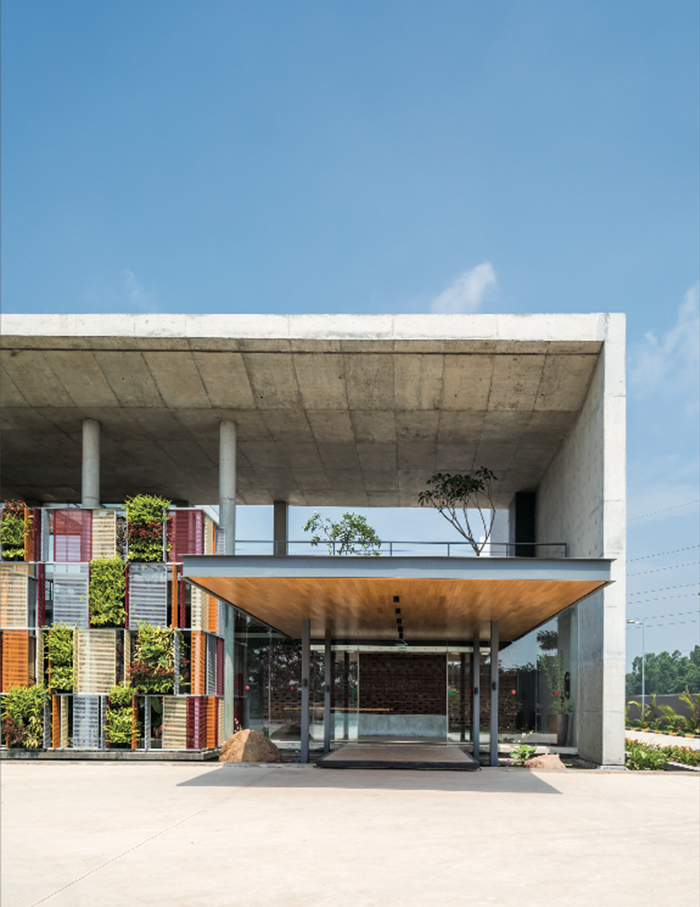 At the reception, a long brick wall, inspired from a local brick kiln in Hanoi, creates a pivoting backdrop and is offset with the use of concrete in the same space. The contrasting materials seem to blend into each other, casting alluring patterns of light and dark.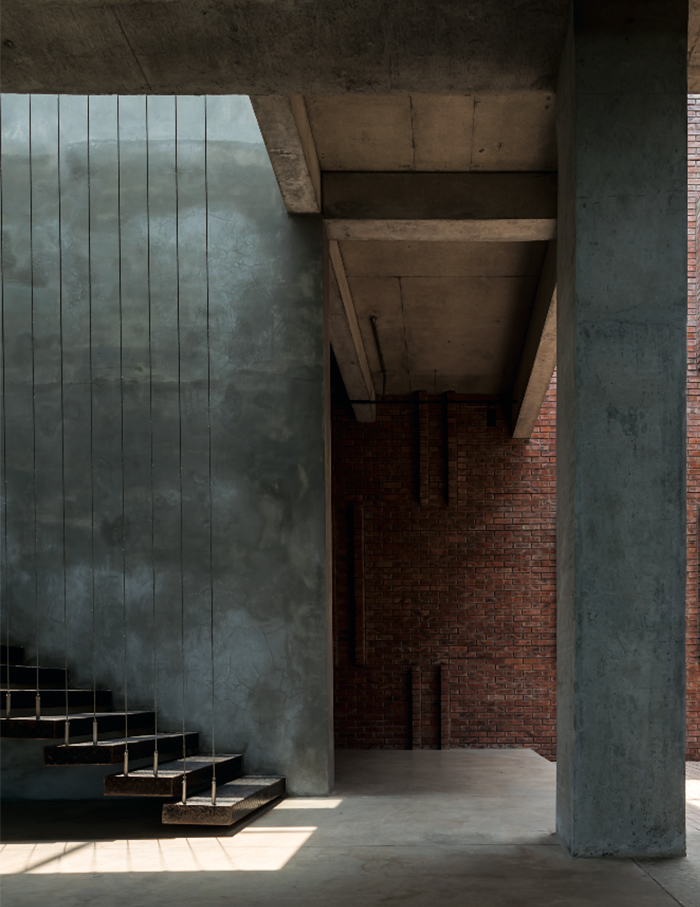 Using natural light to its advantage, the office's cubicles are partitioned using transparent glass and an 'internal court' is planned as a break-out space—both creating the effect of an interconnected whole. Additionally, intermittent verdant spots tone down the industrial style and complete the look.
Scroll below for more images from this Deepak Guggari project!