Homes
Curator and interiors stylist for Maison 15, Namrata Datt opens doors to her free-spirited home filled with generous lacings of light and colour
SEP 25, 2020
| By Namrata Datt
For me, design is a visual treat that tells a story. Whether it is art, textiles or spaces, it must communicate aesthetics. However, styling is more than just aesthetics. It's about functionality, de cluttering and most importantly, infusing the space with love. As an interiors stylist, my home rests on aesthetic notes where proportion is the key element. As a design principle, a de nite pause in the form of a piece de resistance is important — larger than life, eclectic, with the power to draw you in.
My journey through spaces over the last five years has propelled me to understand the importance of de-cluttering. Moving thrice, in three completely different spaces has helped me re- imagine these interiors and appreciate the art of editing. Home, to me, is inspired by a lesson I gleaned from my years in design school, which re-introduced cursive writing into my design sensibility. The alphabets owing into each other forming a word would be in chaos if it weren't for the spaces between the words.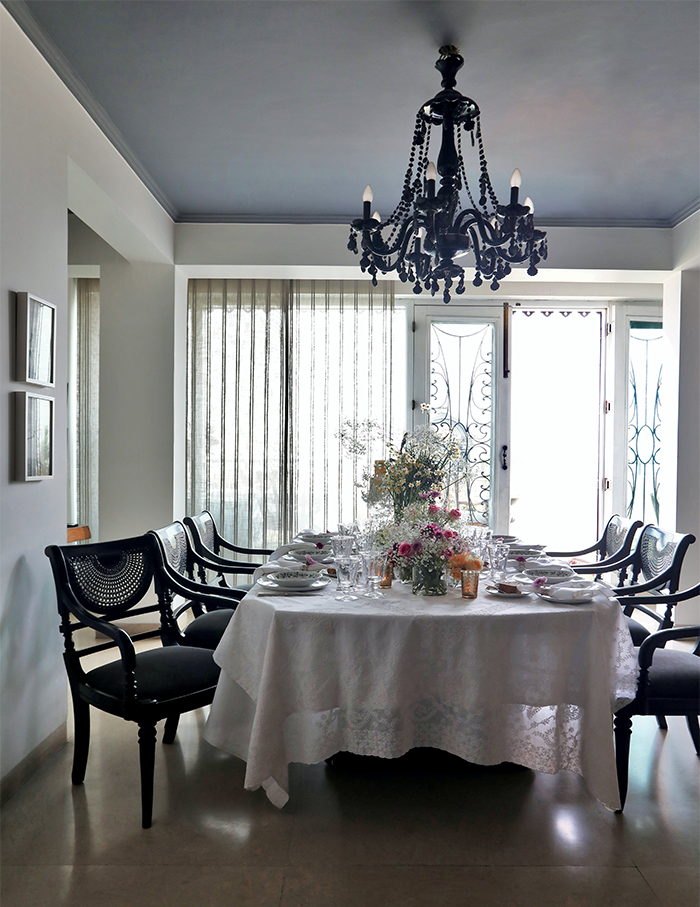 Leaning on the same aesthetics, I like to create a mood with interspersed empty spaces and layered colour tones. Coming alive with collectables, one's home is an essay around one's journey through the portals of existentialism. When I took up the apartment, I fell in love with the ceiling height — a rarity in most builder ats today. Wanting to highlight and create depth, I experimented with a palette of greys. Drama plays a key role. Bringing colour into the main wall and accentuating it with the Tara artwork opens the space to two interesting dialogues — being a focal point and a conversation starter.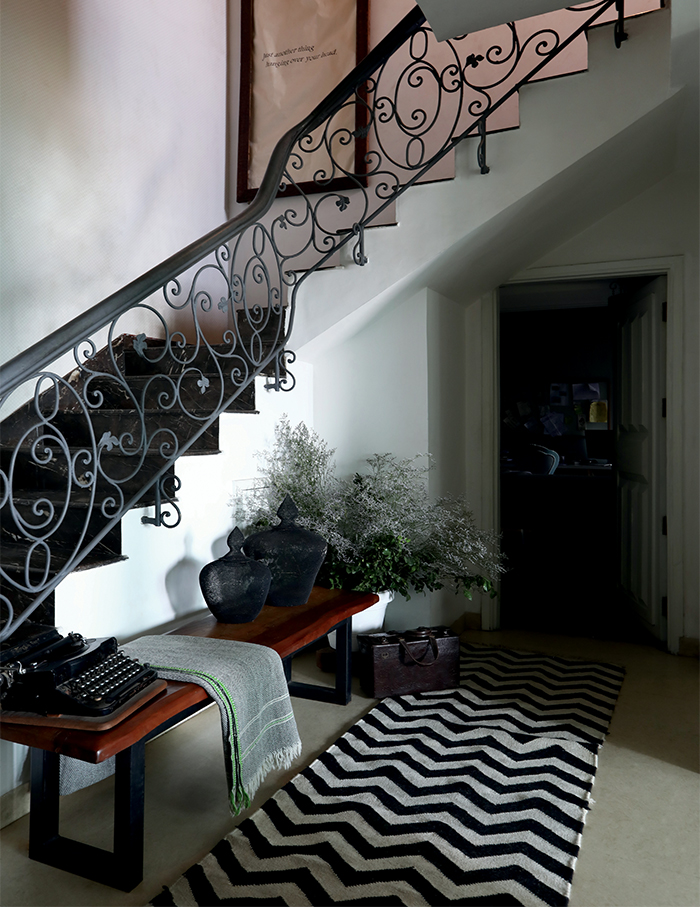 The other major change I incorporated was painting all the woodwork white. The play of light and shadows inspires me. The rising sun filters through sheer linen screens inspired by Zen design. Each piece in the apartment has a story to it. Most pieces are restored, repainted and refurbished. The little camera, part of the collage, is symbolic of my travels and my love for photography. The tiny sewing machine is from an antique store in Mussoorie. The trunk is another restored piece, lined with wallpaper and collectables. The 250-year-old German piano in walnut wood was brought 26 years ago, from Australia, by an aunt who knew I had wanted one since the age of 12. The beautiful 46-year-old Japanese dinner set, a gift from my mother, was bought in Afghanistan. The coffee table books, some extremely rare now, are part of the collection I have had since the age of 21.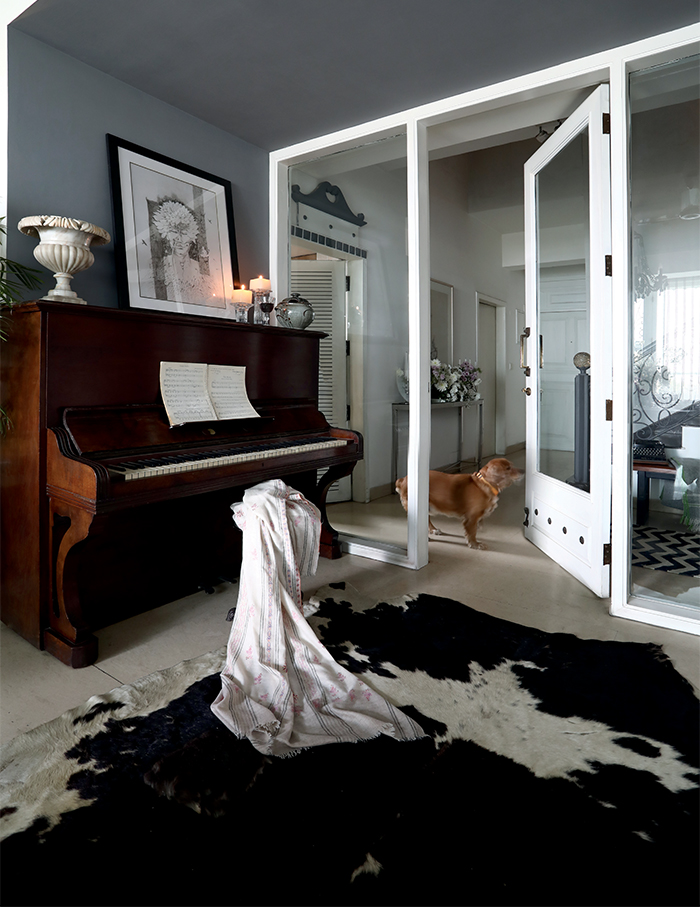 Everything around me reflects a traveller's mind. The home is my getaway — a sanctuary of narratives that lead to conversations over intimate dinners in the open, filled with candles and owers or watching the sliver of light break through the crisp winter mornings.
Scroll down for more images…