Homes
Cricket Legend Jonty Rhodes' stunning Cape Town home is a dramatic play of textures
APR 29, 2019
| By Kerryn Fischer & Luanne Toms
It seems fitting that the home of cricket legend Jonty Rhodes and his architect wife Melanie is right by the sea at St James in Cape Town's False Bay — a quiet, gentle coastal suburb. Ocean lovers at heart and passionate about longboarding, they first met whilst surfing more than six years ago.
The couple bought their 170-year-old heritage home while looking for a relaxed family home. Having a penchant for nostalgia, Melanie who is drawn to old, simple and classic homes, built with necessary craftsmanship and celebrated tradition.
She set about unearthing the bones of the house to reinstate many of its wonderful original features like Oregon doors, windows, shutters and ceiling beams, brass and black ironmongery and a green marble replace.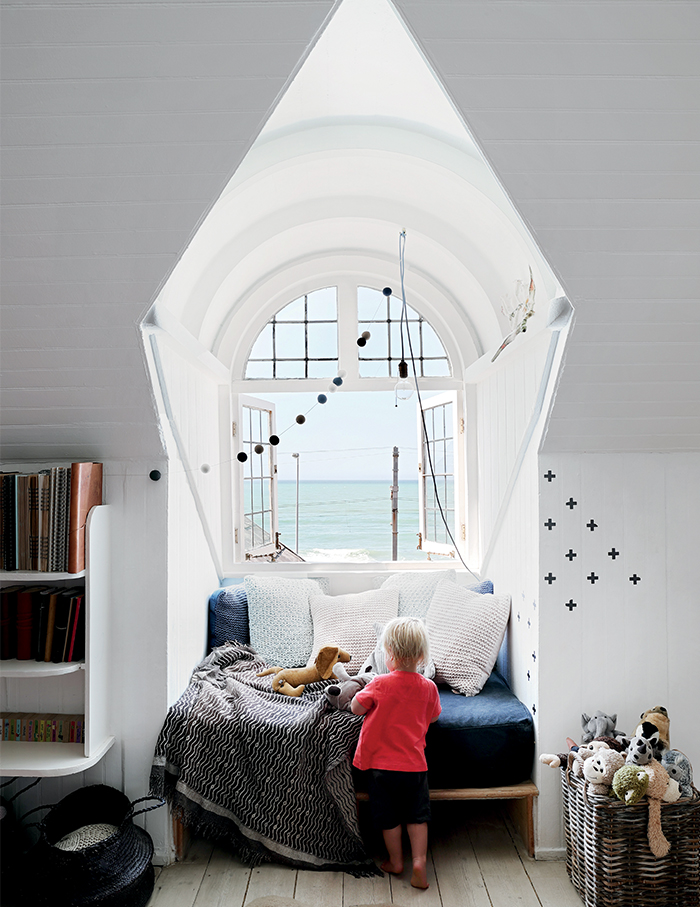 Once stripped of paint, most of the beautiful antiques were found to be in mint condition. The spaces within the house were reconfigured to isolate the upper level for privacy with the bedrooms sporting a splendid view of the ocean. Rethinking these traditional areas anew has made for a fresh, dynamic layout suited to a young, growing family.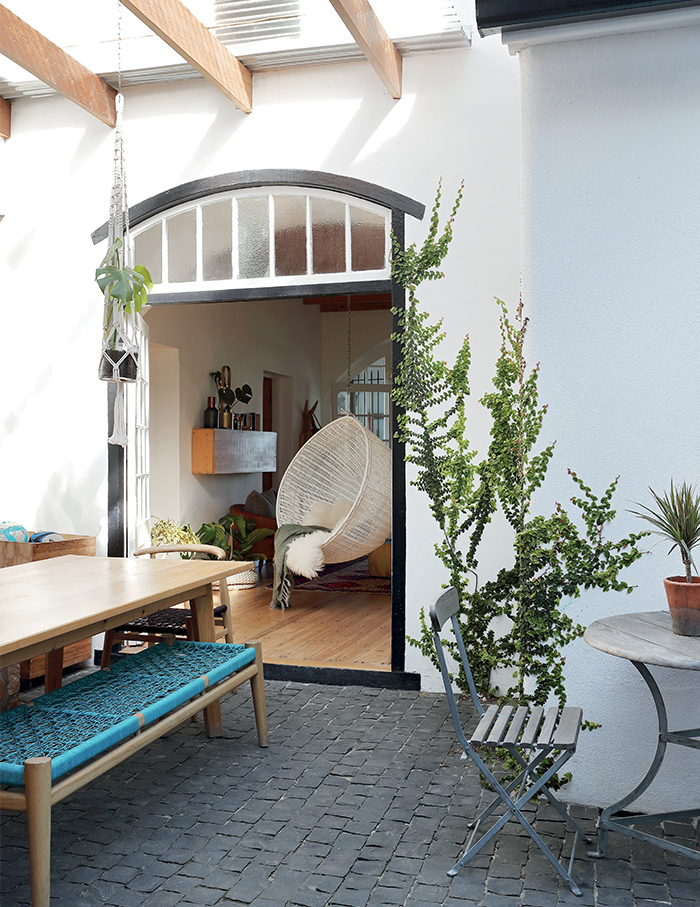 "Jonty has an incredibly creative side and I love his taste so while he is not full of opinions, it's important to me that he feels at home in the spaces we create. While I lead the overall concept and make practical on-site decisions, I always run the design concept by him and give him the final say," says Melanie.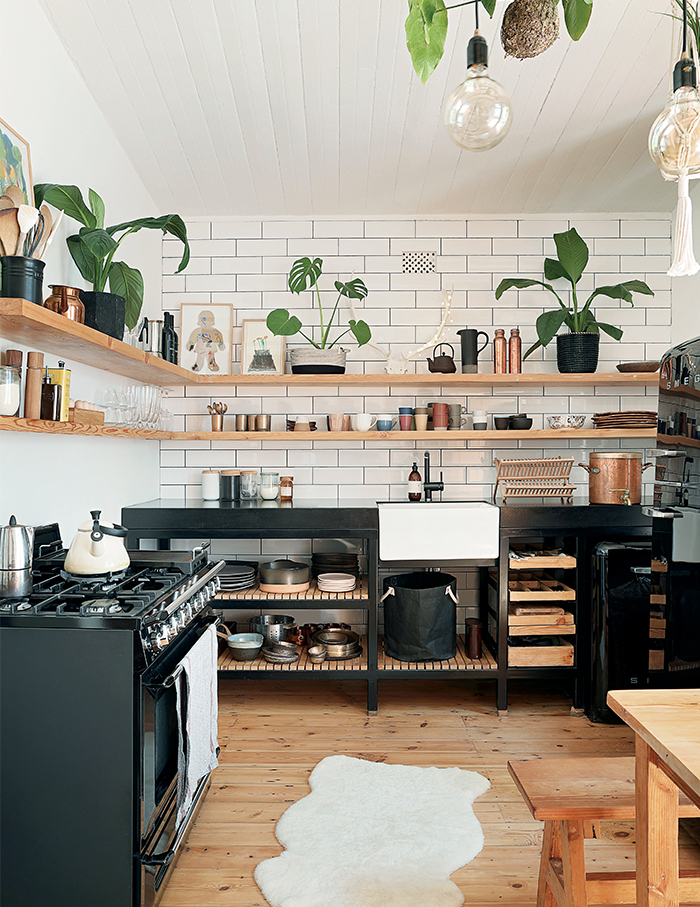 Despite their home's unconventional layout, it is a dynamic area with the former dining area being a flexible, snug, communal living room, which in summer leads out to the courtyard, entertaining zone and kitchen. "The layout is not rigid. It gives the children a sense of security that this house is about them and our daily routines as a family — I love it," says Melanie.
Scroll below for take a tour of Melanie and Jonty Rhodes' home in South Africa!