Lifestyle
Coffee culture x art = The Crossboundaries' design for Modernist Coffee
AUG 3, 2020
| By Jhanvi Somaya
With Modernist Coffee, Harsh Boghani of The Crossboundaries pushes the boundaries of a modern coffeehouse and reinvents the idea of a new cafe typology. The 1,350 sq ft space is located in a high-res building in Vadodara and one of its biggest plus points is that it opens onto a lush, 900 sq ft terrace.
"The site has coveted benefits like two terraces that bring in plenty of natural light and wind, good views and ample space to breathe," says Boghani. So, he has conceptualised an open plan for the cafe and used exposed brick and bespoke light fittings to make it suitable for casual gatherings as well as for art exhibits.
The main focus of this coffeehouse-cum-art gallery is the use of modern materials in their raw form. This unique look is consummated with a deep blue hue, brick textures, undressed concrete and splatters of natural greens to further build up an atmosphere that pervades the coffee house.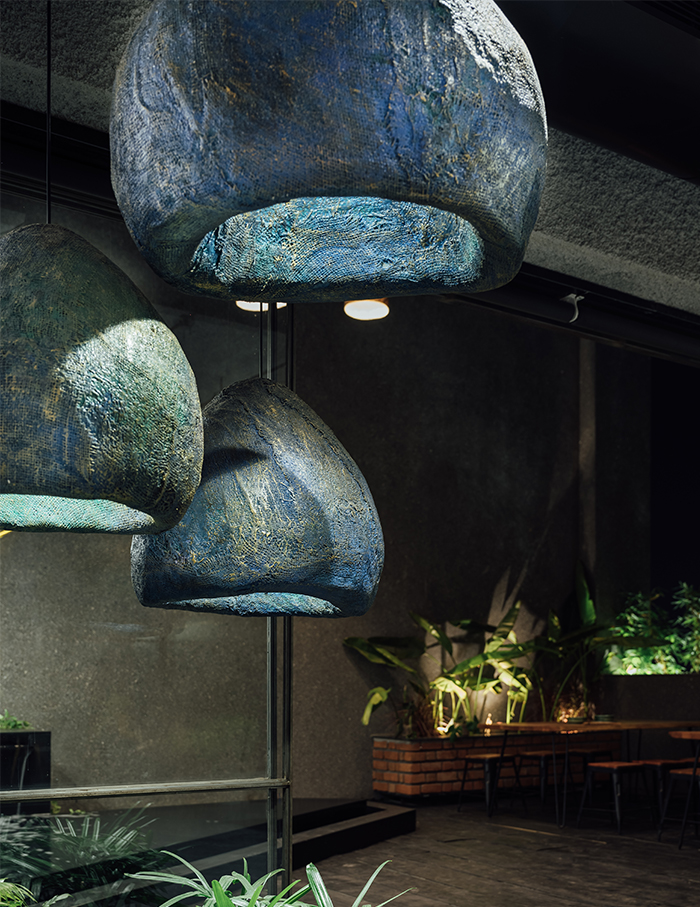 A palette of wood, metals, dressed plaster and MicroCrete flooring lend a raw, unfinished and edgy vibe to the interiors. Another material that reigns supreme in the cafe is jute—repurposed jute bags have been given a new lease of life as pendant lamps by The Crossboundaries. Additionally, an installation is created using jute bags made from reclaimed gunny sacks.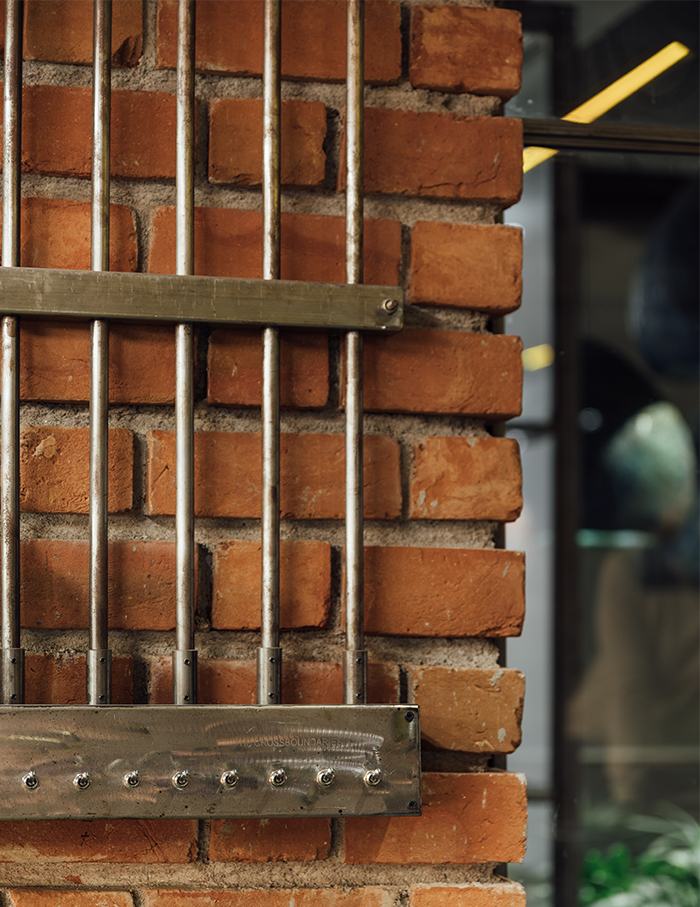 The decor scheme is completed with matte black flooring and sleek metal-framed, glass partitions. These are highlighted with a captivating array of lighting fixtures. An array of custom designed beams run across the ceiling with a spotlight fixture to emphasise the space's readiness for art exhibitions.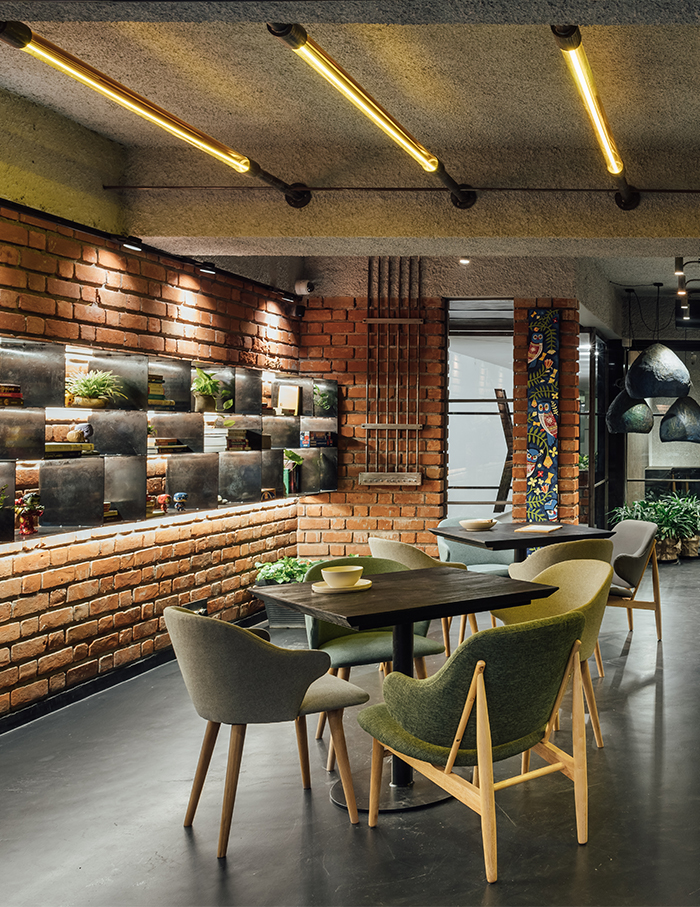 Our favourite features are the terraces as they juxtapose the interiors of the coffeehouse with dark hues on the inside and lighter tones on the outside, along with natural light to blend them together. With vibrant colours reflecting in the black stone infinity pool, this calm and meditative space recreates a spot of nature, perfect for a quiet cuppa joe on cosy, rainy evenings.