Lifestyle
Chromed Design Studio styles an Indian restaurant in Texas with authentic regal and traditional elements
OCT 20, 2020
| By Jhanvi Somaya
As a tribute to our country's vibrant and varied flavours, architect Abhigyan Neogi of Chromed Design Studio fashions a fusion restaurant in Houston, Texas that serves delicacies from the Indian subcontinent. Christened Musaafer, the 11,000 sq ft restaurant and bar—as the name suggests—takes patrons on a food journey, as it brings a manifestation of diverse cultural elements and influences, gathered from 29 states in India.
The journey truly began when two chefs set foot in India and made it their goal to travel across its length and breadth while gathering various stories and experiences along the way. These memories became the building blocks for the eatery. The idea was to bring back age-old regional recipes that were long forgotten, to make people reminisce and appreciate older days. 
A collaboration of different states in India is reflected in Musaafer's eclectic menu, while the interiors are set apart by their distinct regional allure. Additional references such as artefacts from traditional spice markets and ornate visual frames in royal palaces can be spotted throughout the space.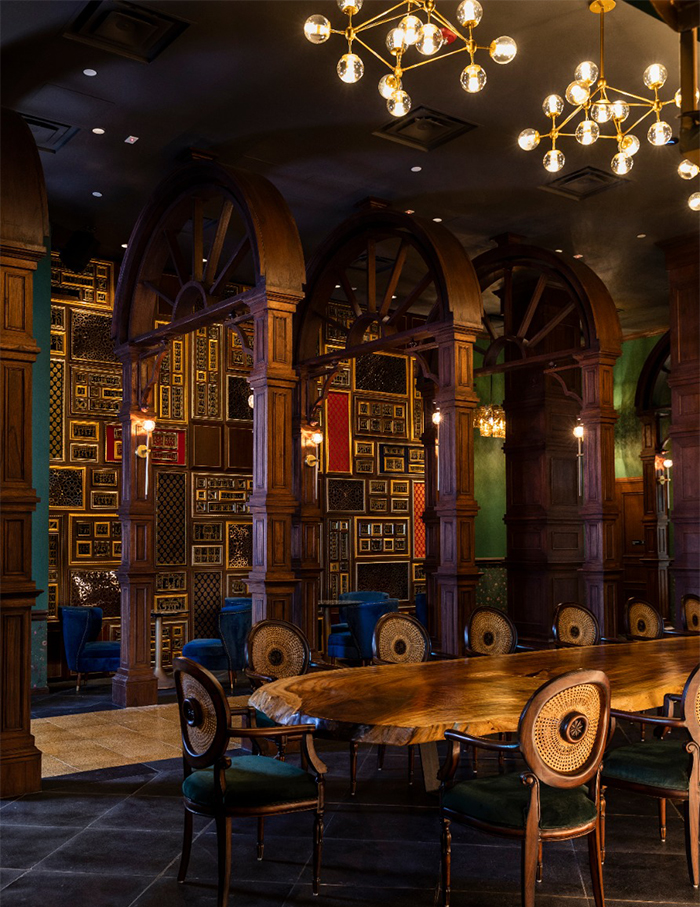 With an amalgamation of traditional entities coupled with elementary style, the restaurant gives diners a preview of India through a royal lens. This is helped with authentic recipes and cultural journeys—leading to the curation of a vast menu. The vibrancy of Indian cuisine makes Musaafer stand out as the first-of-its-kind in Texas.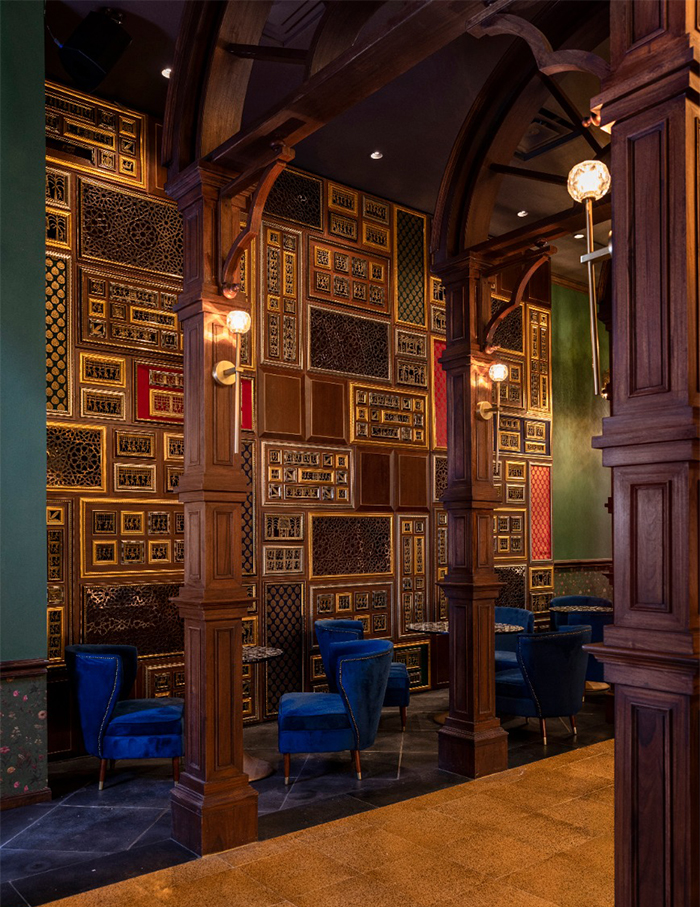 Designed to enthrall visitors, the grand space welcomes customers. Witnessed here are a crystal chandelier, paintings and artwork, as well as a 7ft-tall sculpture of a traveller as a homage to the venue's name.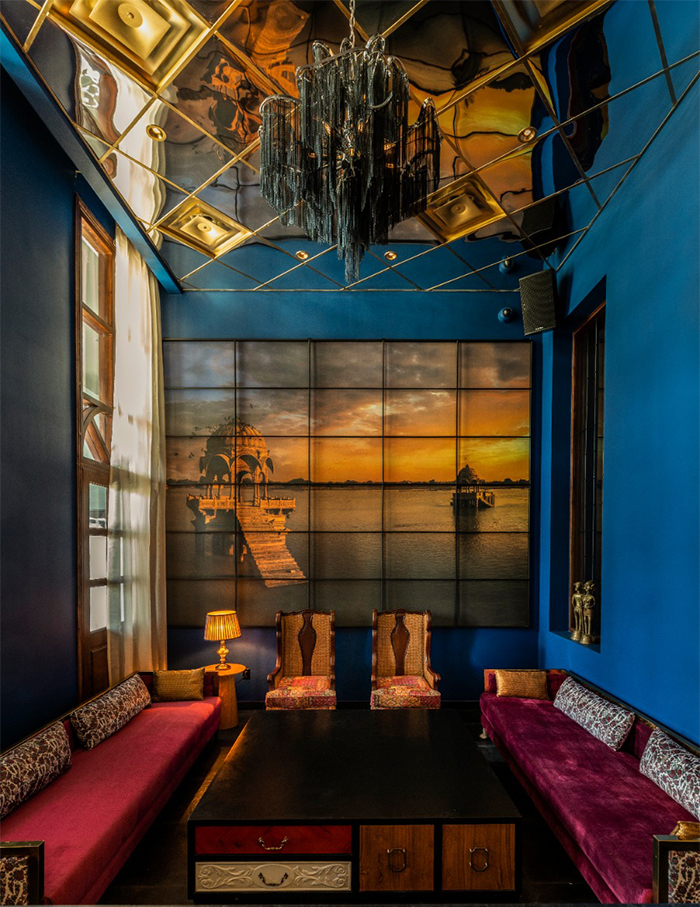 The interiors are inspired by the diwan-e-khaas, the hall of private audiences where regional kings and emperors would hold meetings. To realise this concept, a private dining area is designed to host intimate gatherings for larger groups. Illuminators with polygonal forms by Anila Quayyum Agha hang above and add a touch of nostalgia.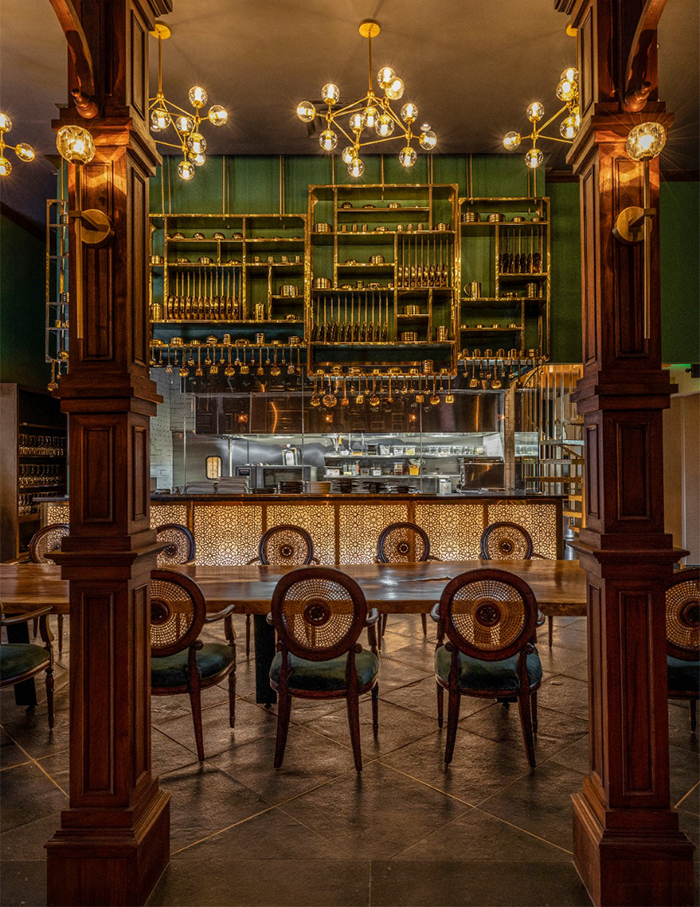 Further inside the restaurant, inverted lamps in different colours, fabrics and patterns lead the way to the second level. An eye-catching installation here features 16ft-long sequences of wooden arch colonnades that repeat in patterns throughout the restaurant.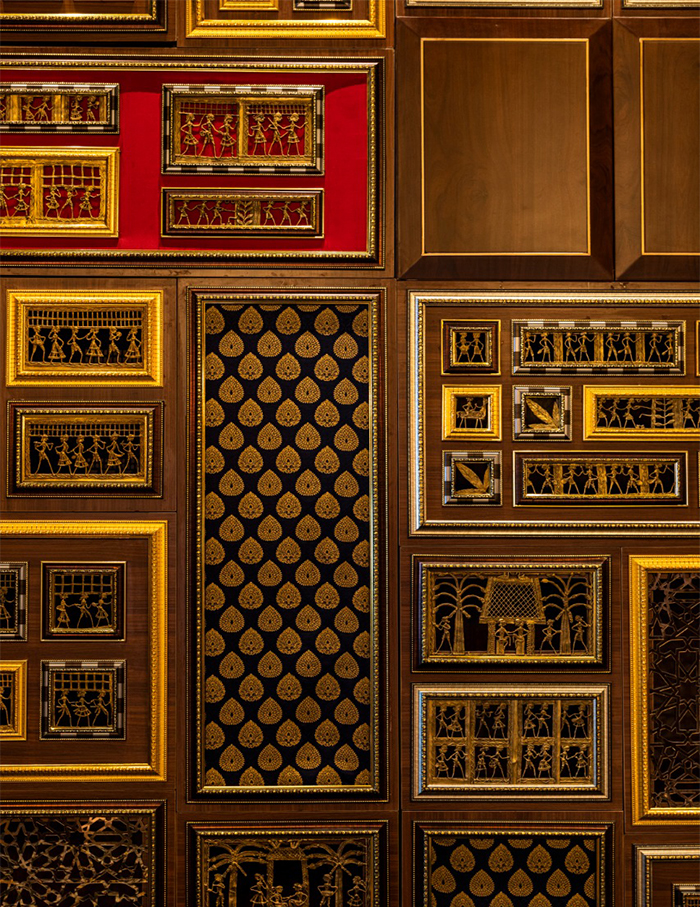 On the upper level, a Dhokra Wall with brass panels and carvings alongside rich brocade paves the way into the private dining room called Sheesh Mahal. This space is named such for the 2,00,000 antique and hand-cut mirrors that line its ceiling—a true illustration of opulence and grandeur, inspired by its namesake in Agra.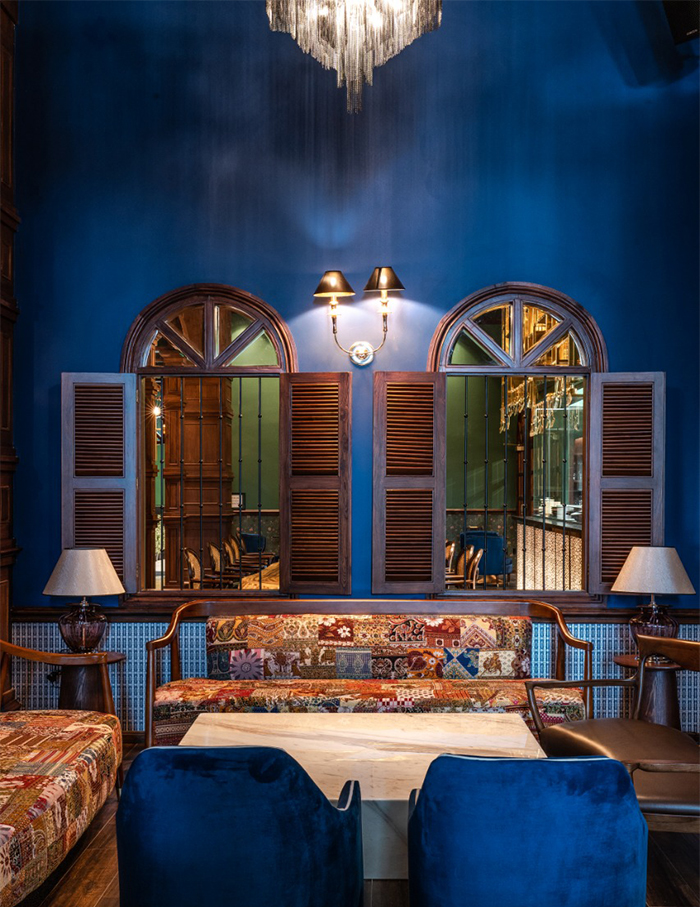 Most of the seating space is positioned within and around the double-heighted courtyard, which features extravagant, ceiling-mounted lighting. The bar front features chitai work (the art of beating metal to create patterns) from Rajasthan. We love the nostalgic touch that an original, wall-mounted photograph of the carved chitai work in Jaisalmer brings in. Across the bar, the kitchen area is clad in a quirky range of elements including the famous Benarsi fabric and Dhokra sculptures.