Trends
#NowPalette Christmas green continues to bring joy into the new year!
JAN 15, 2021
| By Shree Vrinda Agarwal
Just as winter nights grow long and the air turns chilly, habitual hues are replaced by a punchy green tint that lends a spark to new year revelries… Trend and Style Direction by Sonia Dutt
The inspiration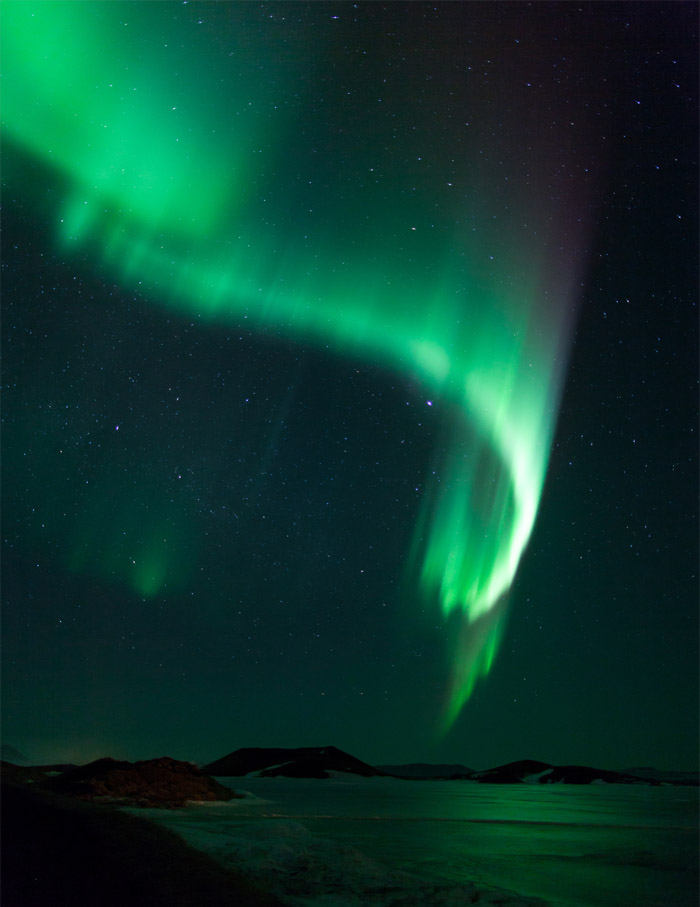 While icy nights make way for clear skies, the aurora borealis punctuates the heavens, orchestrating an enchanting shade of green to take centre stage and bring forth the most majestic hue that dominates the holidays. This bewitching display reminds us of nature's eternal magic and the immortal tone, similar to our enduring spirits this year. The northern lights appear out of thin air, delighting with a dramatic display and promising that such joyful surprises could well be around the corner.
The features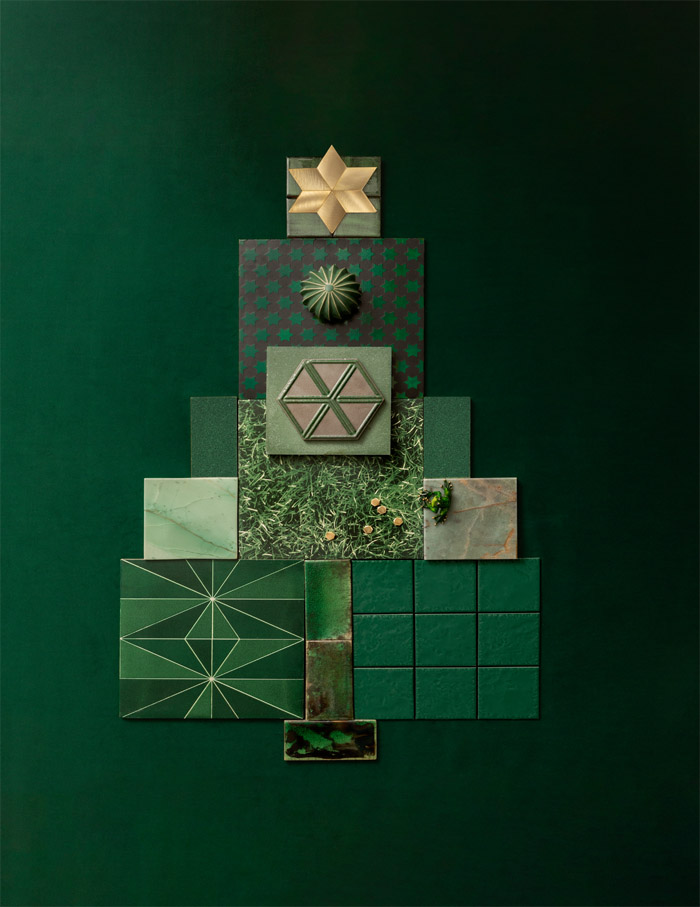 Step away from simplistic veneers, dreary shingles and subdued yuletide celebrations to rejoice with the cheerful vibrancy of forest toned surfaces. Spruce up your home with mistletoe hung mouldings, wreaths of holly on doors, and boughs of juniper and pine hues as you ward off the frosty chill and greet greener pastures.
From top "Cubic Gold" aluminium based mosaic tiles from Intersekt Ceramic hand-painted mosaic and Gvt Uzbekistan-inspired wall tiles from Ratnagiri Ceramic cactus stylist's own "Unitinta Collection" cement and colour pigment tile from Bharat Floorings And Tiles Ceramic embossed hexagonal tiles from FCML Glossy printed grass green floor tiles from Ratnagiri "Gravity" aluminium hexagon gold chips from Intersekt Ceramic tiles from Kajaria Emerald quartz from A-Class Marble Ceramic frog stylist's own Screen-printed ceramic emerald tiles from FCML "Raku Collection" hand-glazed ceramic with metal Tile from Orvi "Afa-18078" ceramic wall tile from Intersekt Velvet fabric (background) from Seasons Furnishings
The accents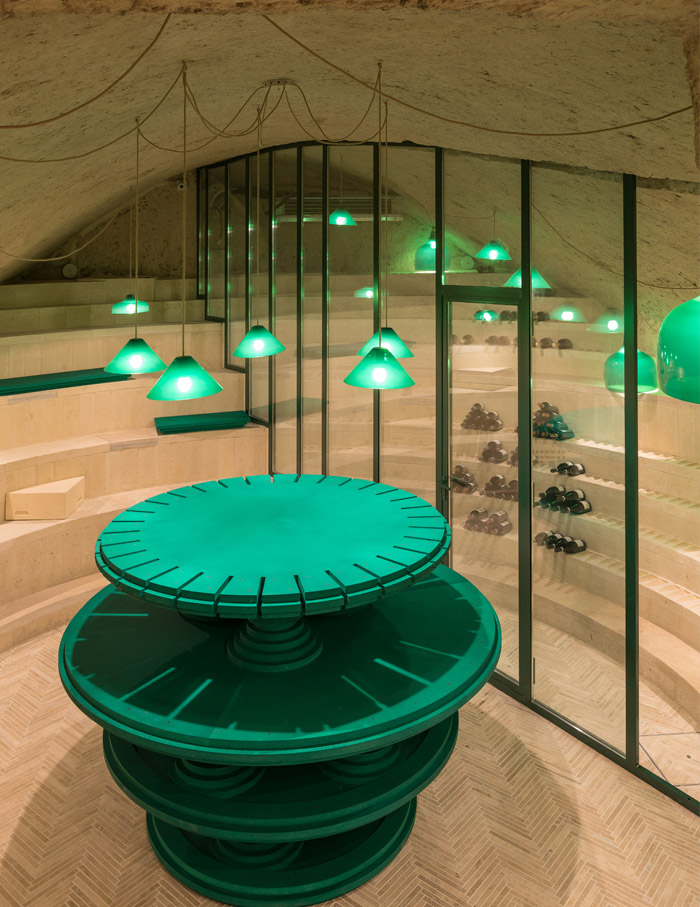 Embrace the Xmas spirit with intricate touches of the timeless viridescent, which brings along the enchanting glow of the merry season. Take cues from Enoteca Dai Tosi, nestled within a historic cave in Matera, Italy. Designed by Jan De Vylder, Inge Vinck and Jo Taillieu from the Belgian studio Architecten De Vinck Taillieu and curated by the PS studio, the underground cellar encapsulates the eternal Noel spirit and a journey to the treasures of their exquisite ornament like interiors beneath.
Gulmohar Lane's The Sacred Indian Trees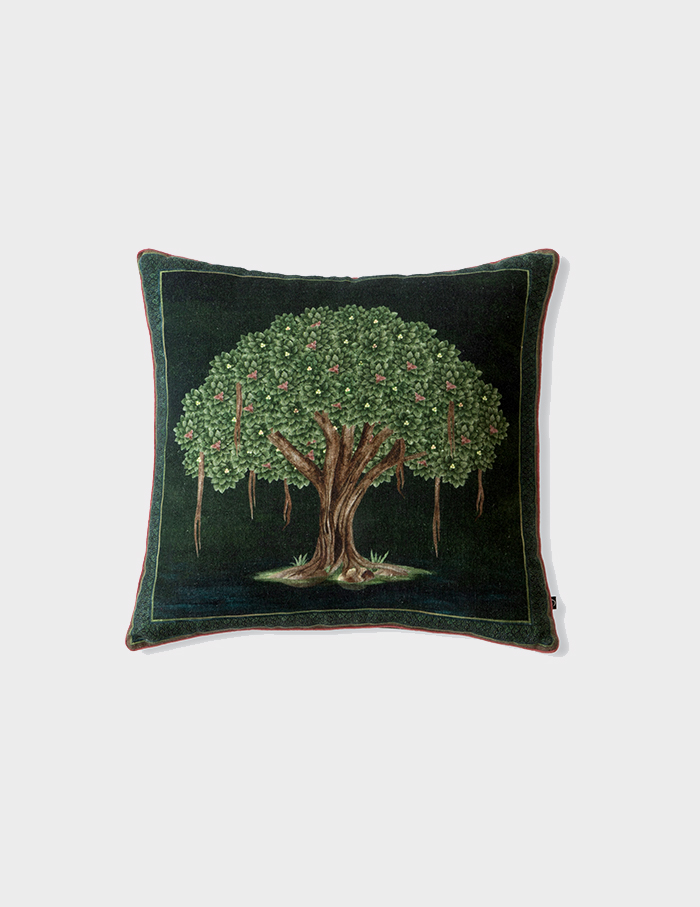 Get inspired from the enchanted flora and fauna seen on Gulmohar Lane's The Sacred Indian Trees cushion collection. It showcases varied greens—the great banyan, peepal, neem, red and white sandalwood, pomegranate and lemon. The series also comes with a detailed hand-painted theme that captures ancient landscapes as well as avian imagery.