Homes
Christina Thean of Park Associates presents Stark House—a tribute to unique and eccentric design in Singapore
OCT 2, 2020
| By Jhanvi Somaya
"The approach to this home was not like any other," says Christina Thean, design director of Park Associates. She adds, "We wanted to think out of the square box and stand out among the neighbours. That's how we came up with this design."
Stark House, as the project is named, is an attempt to break away from the architecture of the vicinity. Its unique layout takes into consideration the natural topography and greenery present on-site. The 9,600 sq ft plot size accommodates this 7000 sq ft Singaporean home—whose facade is designed such that it makes heads turn. 
This residence features a minimalistic approach. It is stripped of any ornamentation or superfluous elements to express honesty. The idea of portraying simplicity runs throughout, from the large scale exteriors to the small scale interiors. Even the back of the house is in keeping with this approach with a private sanctuary for the homeowners to entertain and unwind.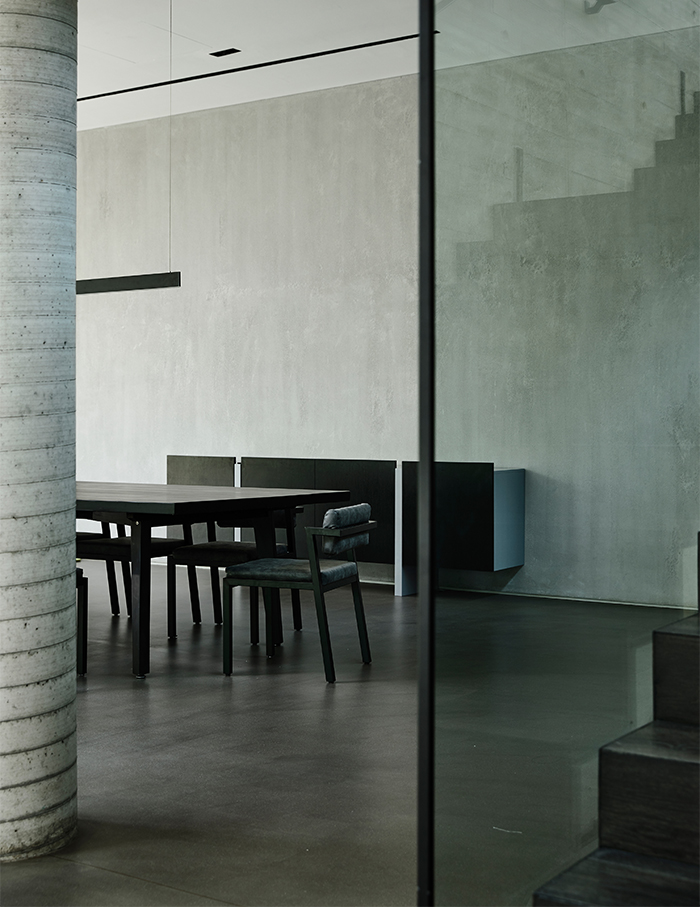 Away from urban life, this home is designed to welcome one to a horizon—in this case, a green expanse through the living. The house breaks the stereotype of being confronted with a garage or a blank wall. It offers cross ventilation through its green space, surrounding vegetation as well as natural light for the living area.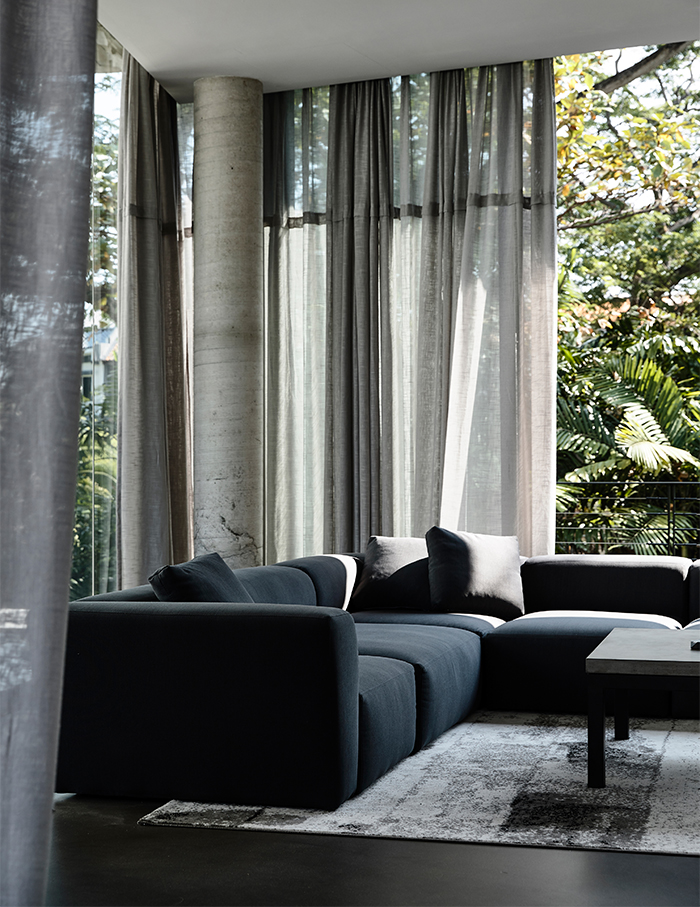 Further ahead, the dining room is revealed over a green courtyard with a stairway that leads to the level below. We love how the basement opens out to a green sanctuary complete with an outdoor swimming pool and a space for family activities and outdoor entertainment.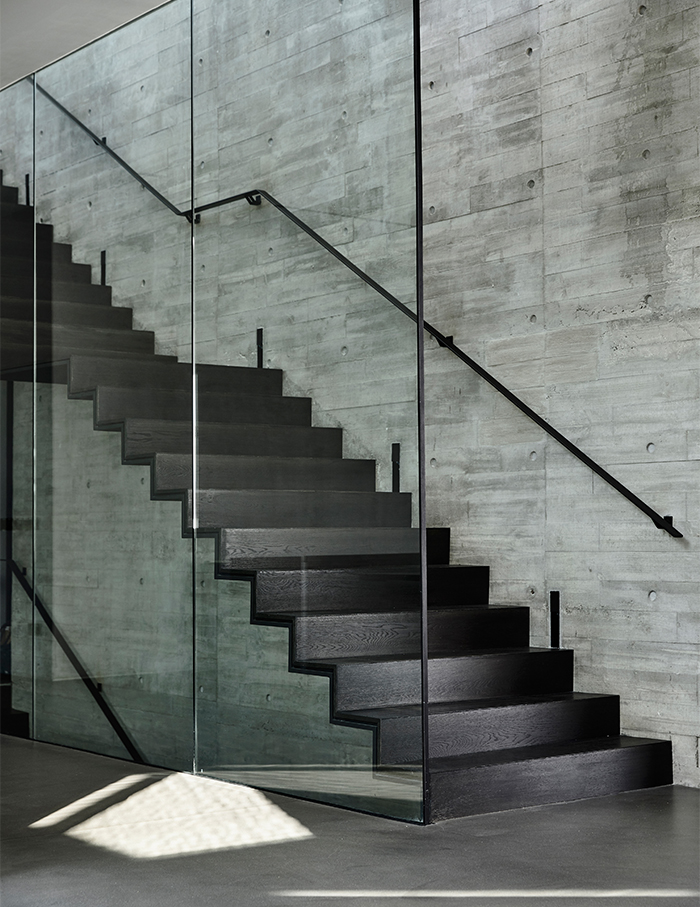 The raw and honest theme of the space is what makes it so special. Starting with the off-form concrete used to create the structure. This allowed the designers to embrace the imperfections in the concrete by showcasing the construction of this home in its truest form while allowing the material to speak for itself.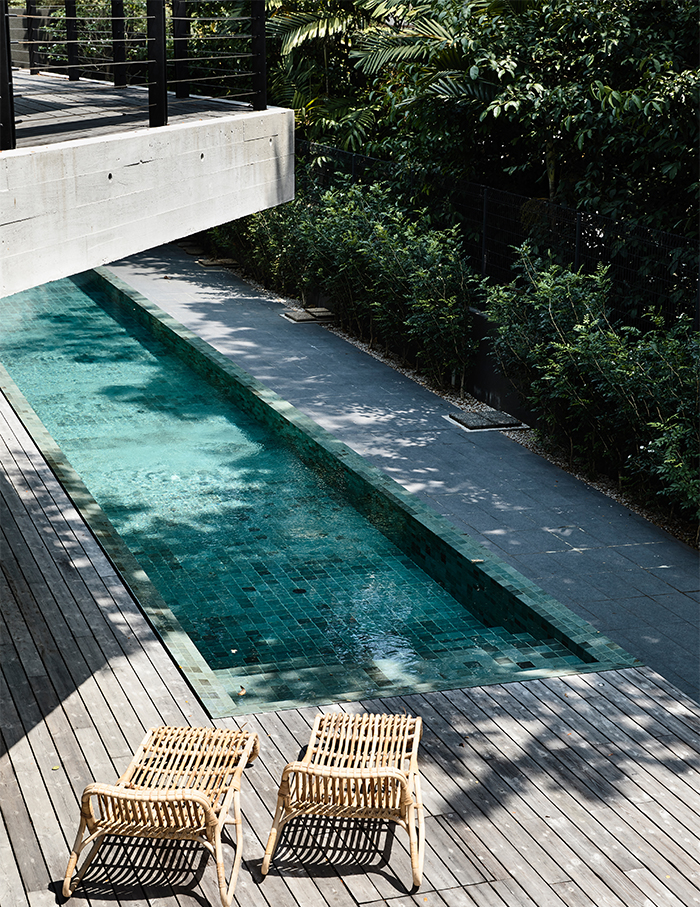 In the backdrop of the varied green hues present in the surroundings, the material palette for Stark House varies from board-form concrete, roughcast plaster, shades of deep grey, while black and subtle textural characteristics dominate this raw and earthy abode.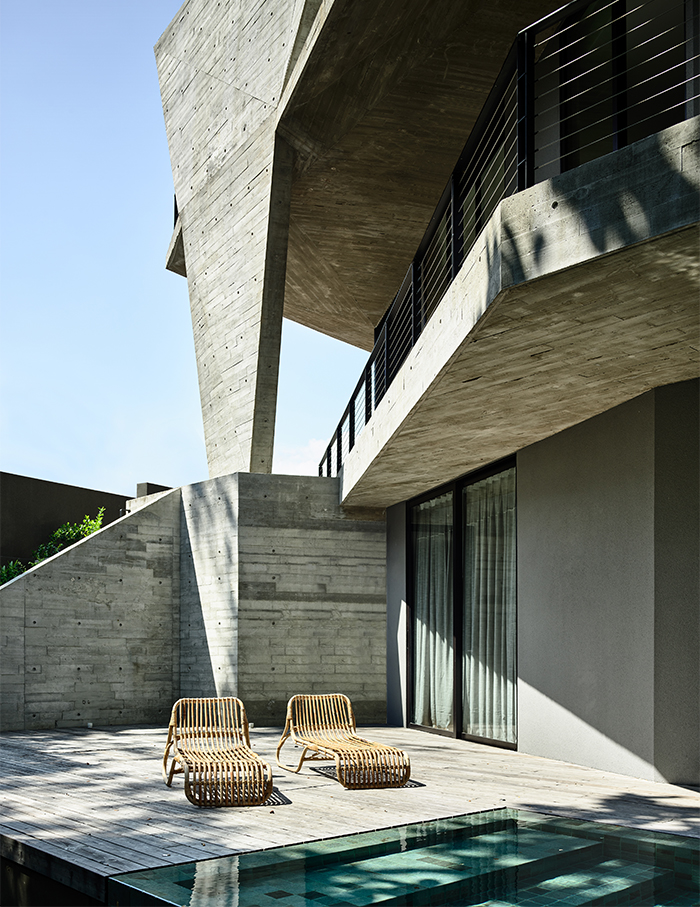 We love how Stark House brings a sense of rejuvenation and freshness. Each section of its interiors is carefully considered to ensure that the natural element of the home is not lost amidst the glitz and glamour of the structure. With a minimal need for artificial lighting during the day, this home is not only sustainable but also one that is bright and inviting.
Scroll to see more images from the Stark House…