Homes
Chandigarh based Aman Aggarwal of Charged Voids designs Residence 1065 against a Corbusier landscape
MAR 9, 2020
| By Vedika Nair
Set in the Corbusier city, is residence 1065 crafted by Chandigarh based design studio Charged Voids. The brief was simply to fashion a home that suited the lineage of a six-member household. So, Aman Aggarwal created a captivating facade, attempting to metamorphose eastern spatial planning and western aesthetics.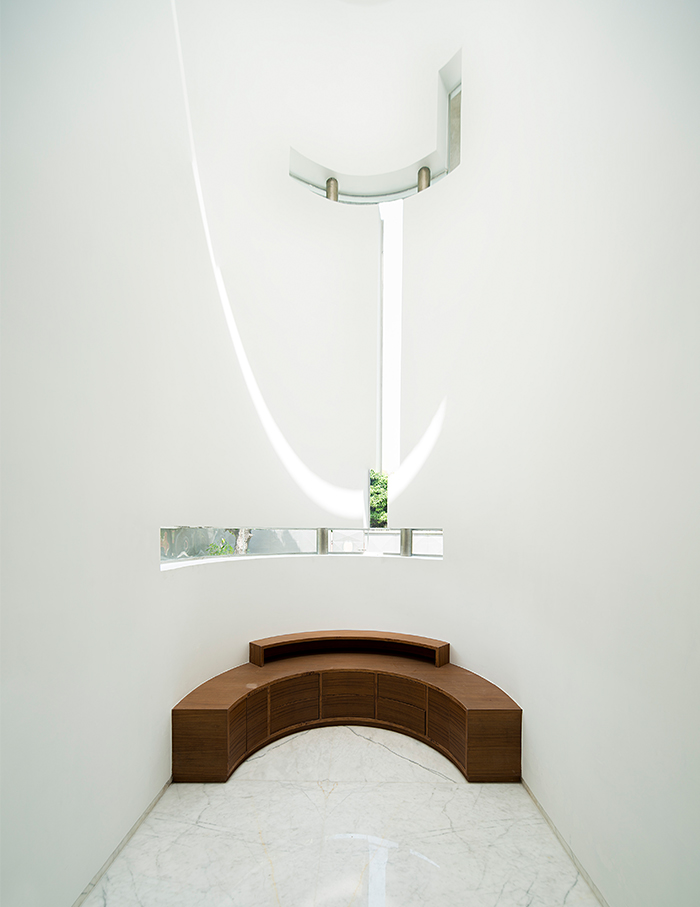 With a fluid layout, open plan and overlapping spaces, the two levels interact with each other through inter-connecting volumes. A sequential progression from public to private spaces is seen via the choreographed layers of the abode. Multiple courtyards and terrace gardens allow for verdant views and ample natural light.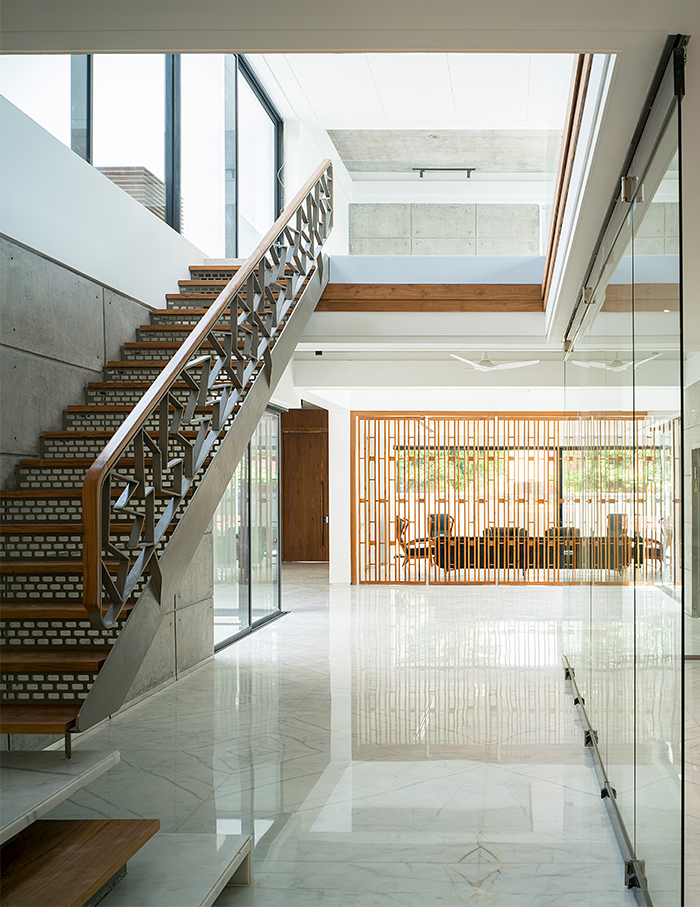 Reinterpreting transcendent spaces like verandas into a modern context, the public spaces feature sun breakers. A muted, monotone palette is seen throughout maintaining uniformity, while the minimal furniture adds to the space factor of the home. A hint of Corbusian philosophies is not only interpreted in the planning but in the architectural expression too.
Housing a total of five bedrooms, the dwelling's ground floor combines public spaces such as the formal living area, lounge, dining space, an office, the puja room and the parent's master suite. As we move up to the first floor, we see the children's bedrooms and one guest bedroom. This abode was Charged Voids first project that included the degradation of urban expression, with a prime focus to craft a modern home.