Homes
Chalk Studio styles The Ultima abode with a bespoke interplay of textures and surfaces
SEP 7, 2020
| By Sakshi Rai
Although this chic residence is located in an apartment complex in Gurugram, its serene and spacious layout leave the congestion and confinement associated with city dwelling far behind. The design conceptualised by Chalk Studio is such that it opens out to clear blue skies and vast expanses of green.
The 2,400 sq ft home, inhabited by a working couple and their parents, has a simple yet elegant decor scheme with straight lines, varied materials and finishes, rounded furniture and wall-mounted contemporary artworks.
"I enjoy working with a neutral palette, adding colour only where contrast is needed. In this project too, most walls, floors and other surfaces are kept muted, so that the accent colours seen in soft furnishings and the paintings get highlighted," shares Priyanka Singh, founder of Chalk Studio.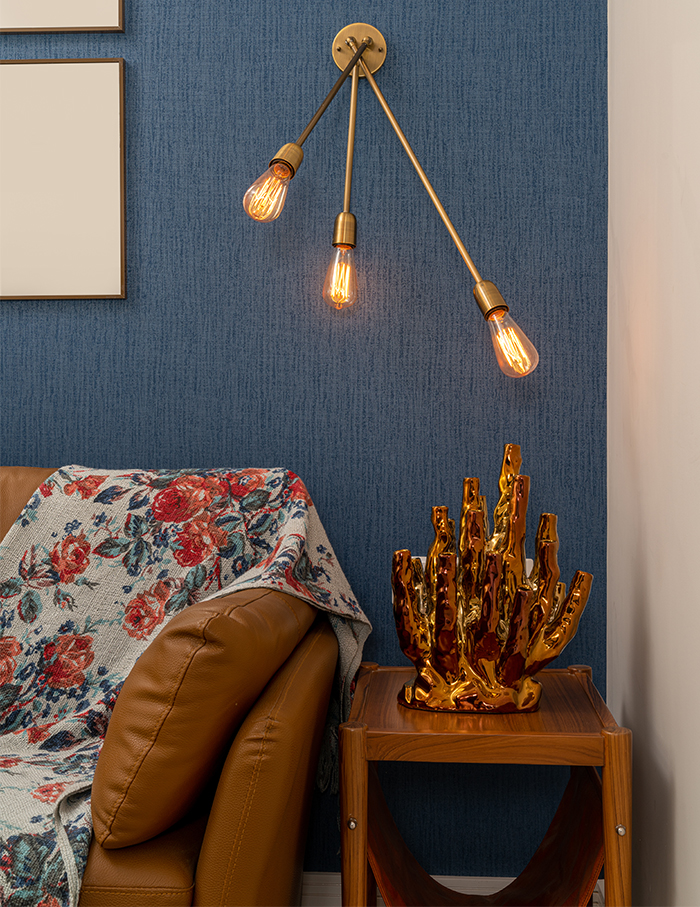 Cushy white seaters, with satin walnut finished oak veneer frames and jute upholstery, are seen in the living room. These are custom crafted by the practice, along with most of the other furniture seen in the home. Matching the sofas are a pair of large ottomans that replace traditional coffee tables, hold accessories and even double up as extra seating options during the many parties hosted by the client.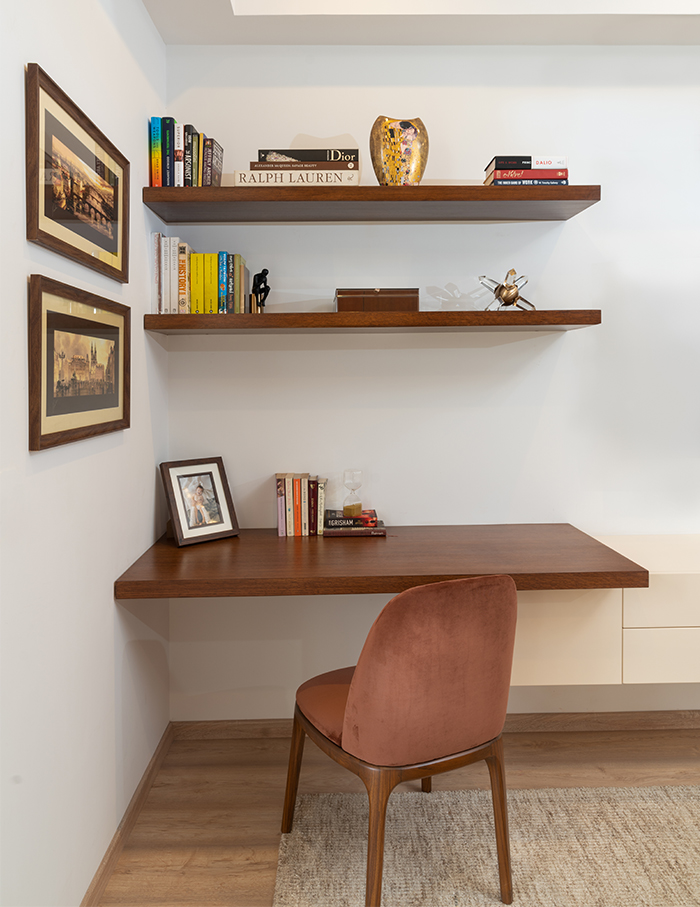 Adding a soft vibrance to the otherwise muted space are cushions, a Jaipur Rug carpet and stylish, low-backed pouffes—all in soft blue and salmon pink shades. To further amplify the roomy setting, four mirror panels line a wall in the living area. A round dining table nearby borrows its silhouette from the neighbouring pair of pouffes. It is flanked by two wooden cabinets, one of which stores crockery and the other is for books and artefacts.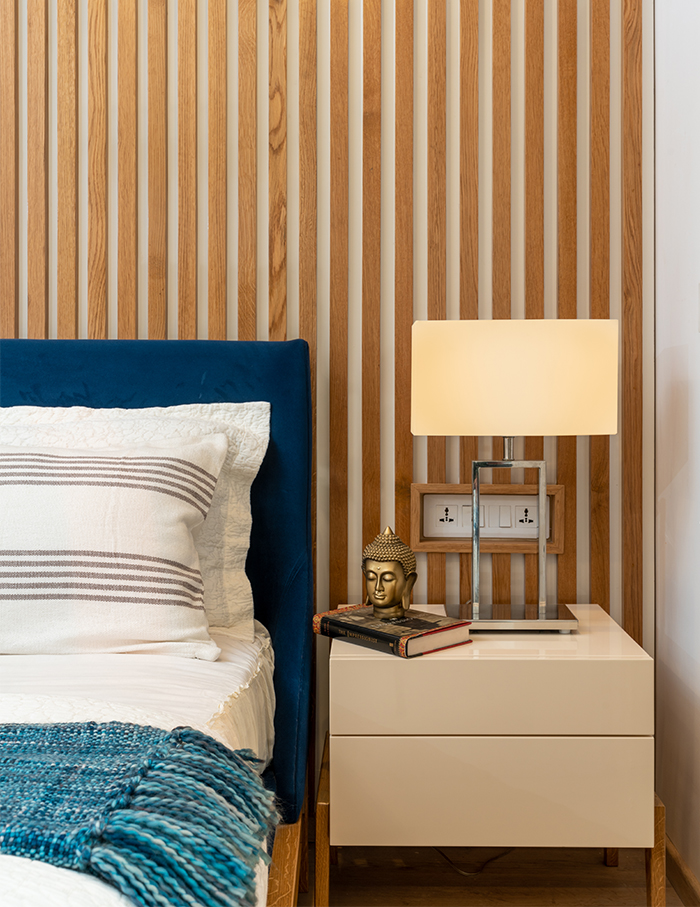 The residence features three bedrooms, each clad in a bespoke array of textures and patterns. While the ones for guests and the parents open out to the central living room balcony, the master suite leads into a lounge on one end and a balcony on the other. Each of these breezy alfresco arenas, separated by glass partitions, house numerous plants and are capacious enough for outdoor furniture to rest upon and enjoy the verdant vistas.
The master bedroom is characterised by its clean, uncluttered aesthetic, realised with extra large side tables and shelves above the study table. Wall sconces are built into the teak veneer panelled wall to facilitate reading without taking up space.
Even the parents chamber is defined by wooden surfaces. Light, solid timber battens make up a striped backdrop and contrast well against the navy blue velvet bed linen. The striped theme continues onto the soft furnishings for the guest bedroom, where a charcoal grey wallpaper with grooves and a matching leather headboard add a soothing appeal.
The lounge is perhaps the most informal and playful arena in the residence with animal cutouts ushering visitors in. Inside, solid and botanical printed blue cushions, matching the deep hue of the wall behind, decorate a tan leather couch from Furniture Republic. Quirky, adjustable bulb lights and a grid of mirrors further enhance this bold setting, which continues outdoors onto a balcony with a swing.