Homes
Chad Dorsey revamps this rustic abode into a soothing marvel of relaxed luxury
JAN 3, 2021
| By Raashi Dev
While working on a house for a client nearby, Chad Dorsey came across a for-sale sign on a withering rustic property with colossal trees and spacious lots, neighbouring the cloudless White Rock Lake in Texas. As someone who admired volume and tranquillity, the property fit all his needs and the rest, as they say, is history. 
The house was derelict and overgrown, however, its luscious trees and oddly circular driveway inspired Dorsey's vision. The overgrowth pliantly created a theatric natural ally with its canopy and gravel path leading its way to a tree growing horizontally from the ground. 
He says, "This one experience reminded me of walking down a beach bath to the sea in California and went on to inspire the vision for this construction to be referred to as The Surf Shack."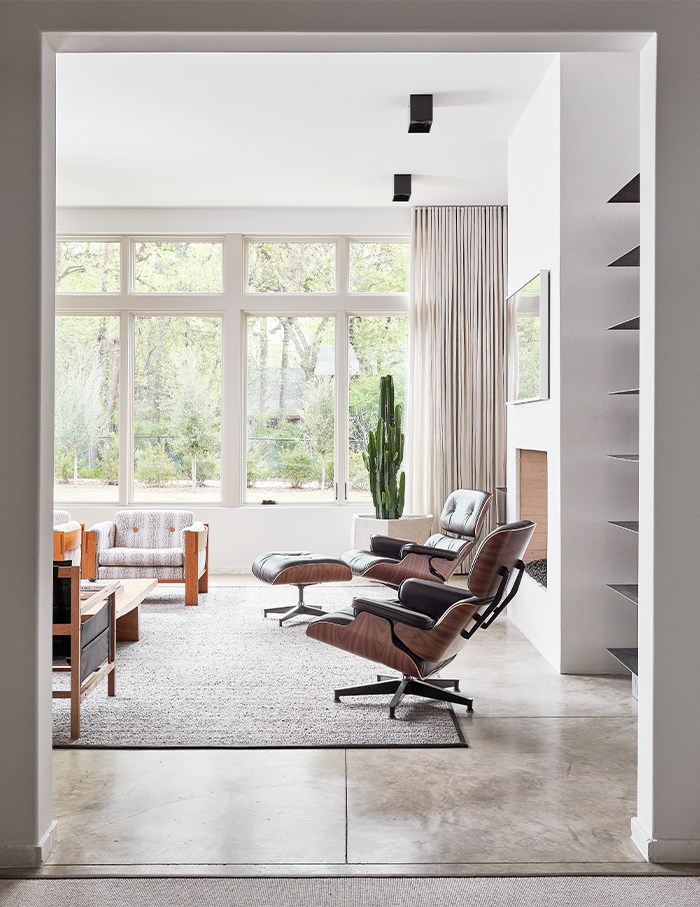 On entering the thematic premises, it's hard to ignore the abundance of natural light coming from each side. Just a few steps in is the family room overlooking the backyard, the dining room is to the left and the bar connects the two. The kitchen is tucked behind accompanied by a working pantry and a work-from-home station (that also doubles as the mudroom).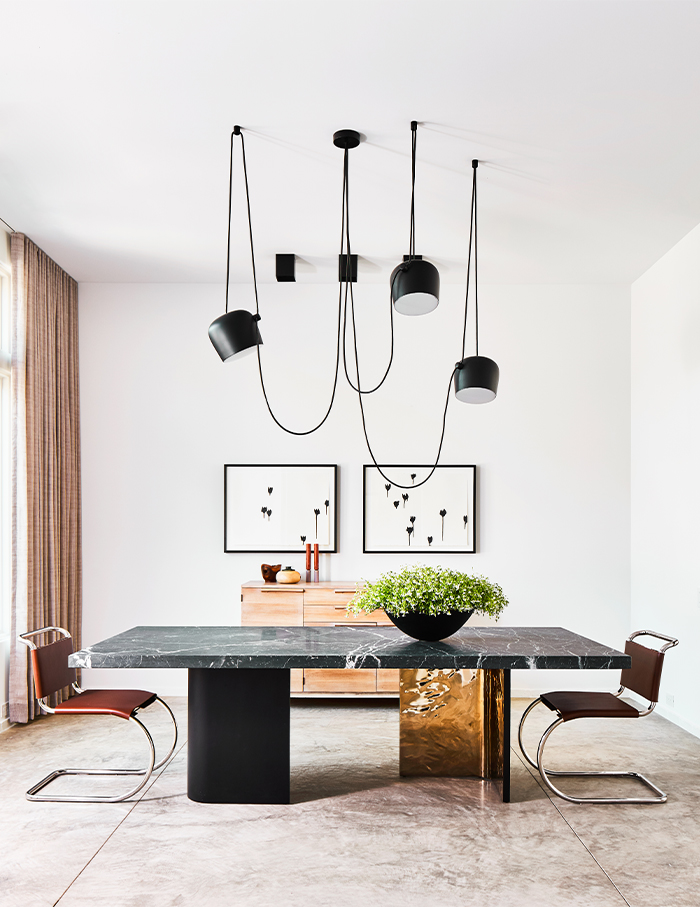 The architecture was crafted to be effortless and unassuming mimicking the simplicity of the Californian coast. The structure, flanked by two garages, is clad in shou sugi ban shingles, which have undergone a centuries-old Japanese process, using fire to preserve the wood.
Black corrugated metal roofs and garage walls complete the dark envelope. Continuing with the theme, the space uses concrete flooring throughout coupled with bleach walnut millwork and doors, warm white walls with casual linen drapery to add softness.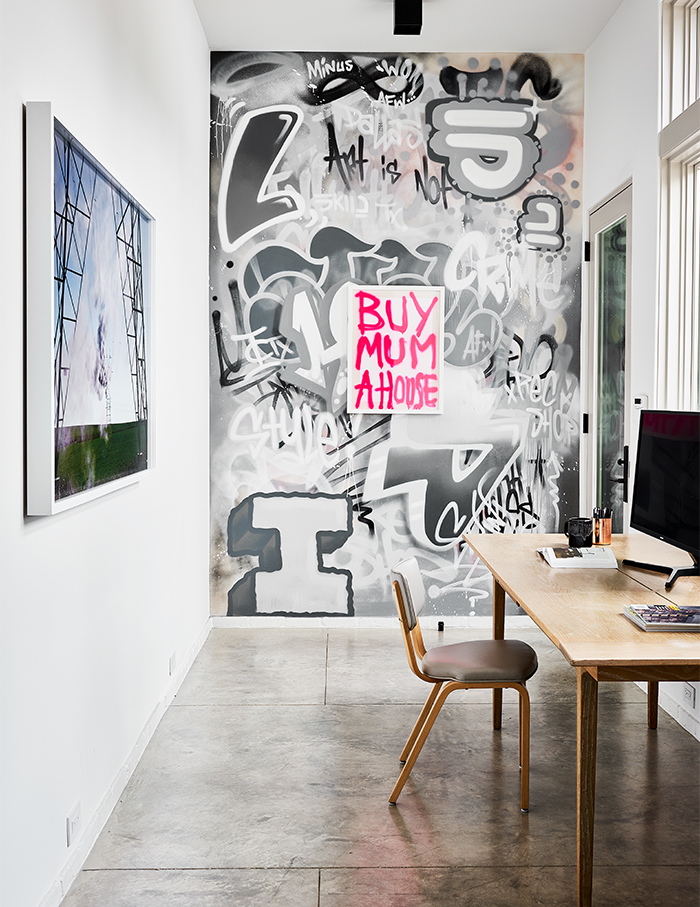 The colour palette is kept neutral and luminescent. Texture is added to offer balance and metals like bronze, steel and copper provide drama.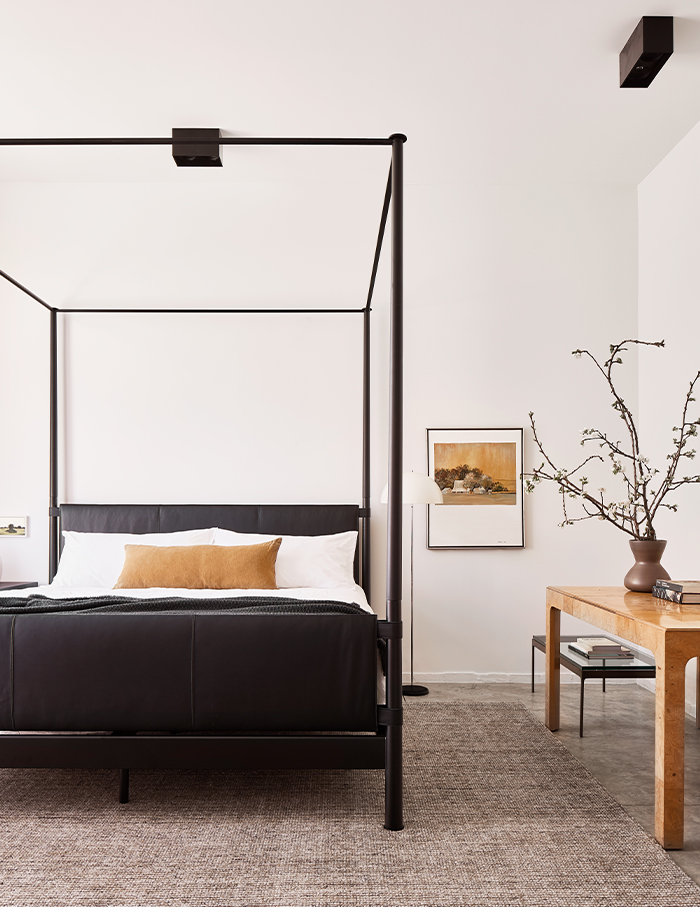 "Many of the pieces used have been with me for a long time or were found and restored or reupholstered by me. In the living room, for example, is a pair of black leather and wood armchairs that were gifted to me 30 years ago by my architect uncle," says Dorsey.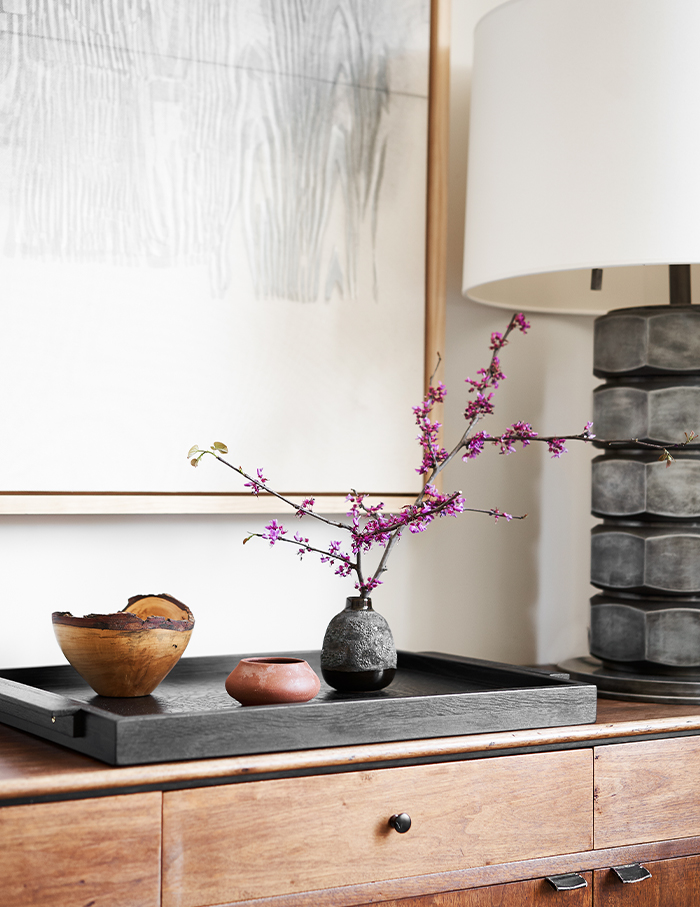 Another piece is a Herman Miller sideboard in the dining room, which is a part of a set given to him by his parents when he was in college. These have gone with him everywhere he's moved, the designer says.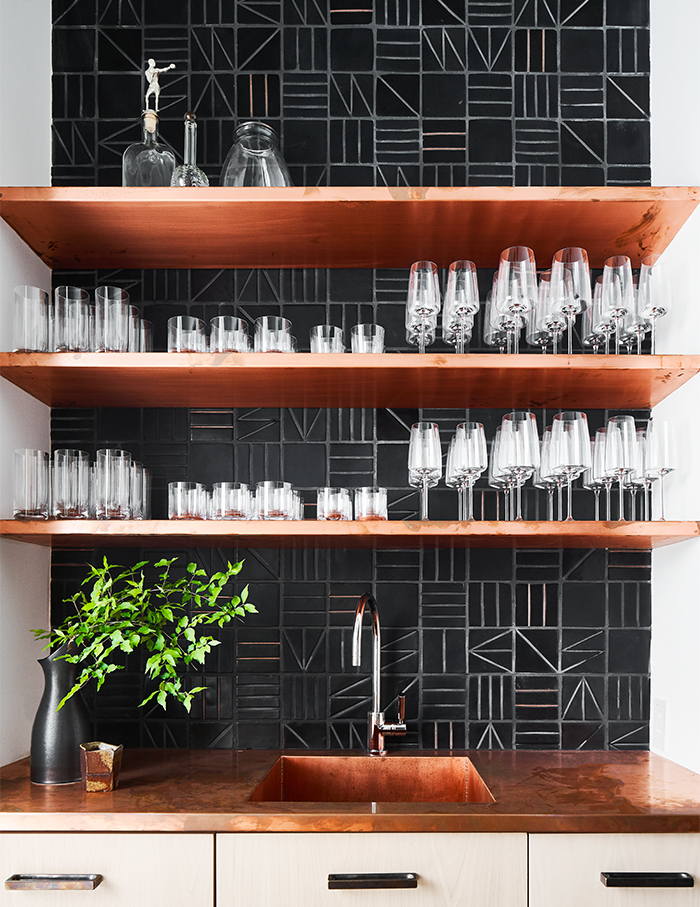 There are still more pieces of importance. "I purchased the living room's wood slab coffee table at a sample sale 15 years ago. It has a huge fracture down the centre, which is what makes it really cool. It's rugged, like something out on your deck in Malibu," concludes Dorsey.
Scroll to see more images from this soothing home by and belonging to Chad Dorsey…