Homes
Our adoration for this Zen-like Mumbai home by Kavan Shah Design Studio is absolutely concrete!
MAR 25, 2021
| By Vedika Nair
Of one thing we're sure, our love for cement is just one of the reasons we're crushing on this 1,200 sq ft home in Mumbai, designed by architect Kavan Shah of Kavan Shah Design Studio. To create a space that celebrates the beauty of imperfection and simplicity, the creative's unconventional approach has led to the inception of this cement-cloaked home.
The grey-tinted home features concrete walls that are exposed throughout, including marks and tiny splashes of paint left behind during the construction process—and the wabi sabi aesthetic is brought to life from these surface blemishes.
Shah says, "This house is designed with much thought to how we define the conditions of a space. In a long, narrow space, we constructed walls. Meanwhile, and by planning it as a space in which we experience many rooms, we turn 'narrowness' into 'openness'."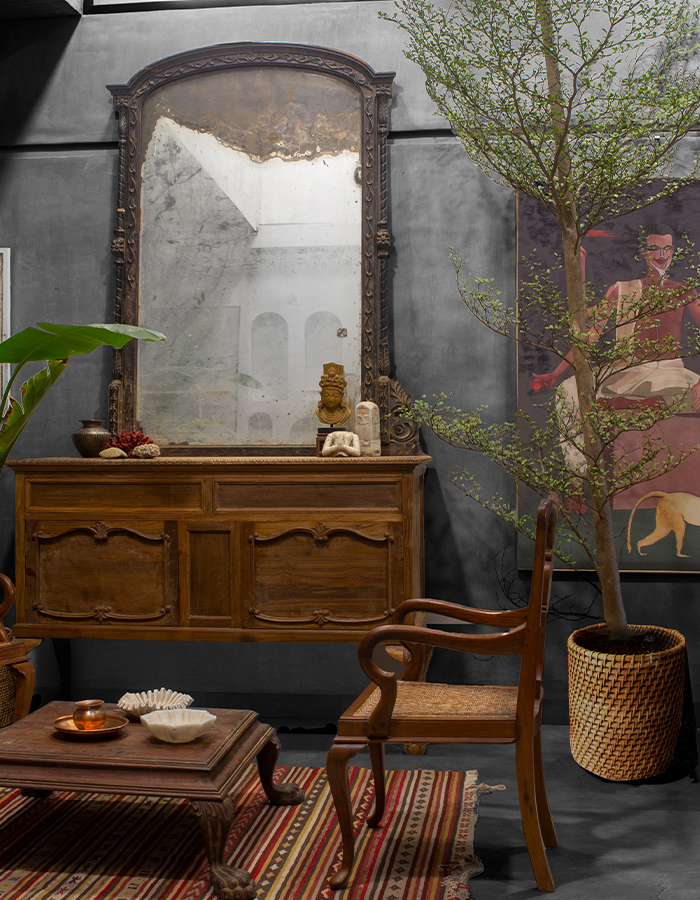 A number of geometrical gestures throughout the home define sharp cuts, creating a formal diversity within the concrete shells and add a sense of contemporary design.
"We liked the simplicity of the concrete structure and we felt it would provide the ideal background for a minimalistic fitout. Indeed, the exposed concrete walls smeared with cement give this minimal flat an undressed aesthetic," says Shah.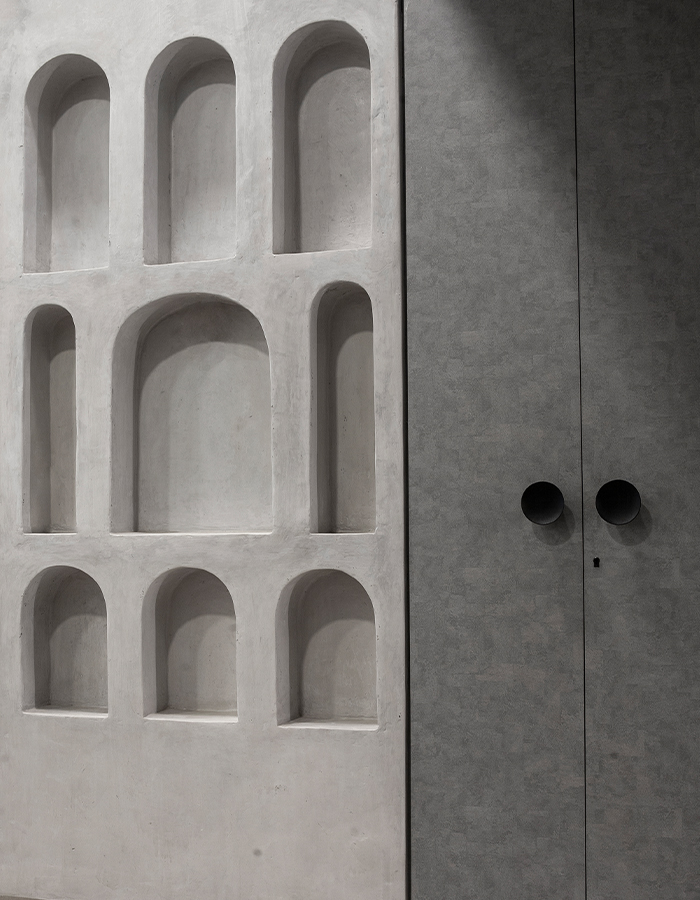 Shah was able to offer an escape from the busy city by choosing finishes that evoke a "melancholy" of religious retreats, including an exposed concrete wall and cement flooring.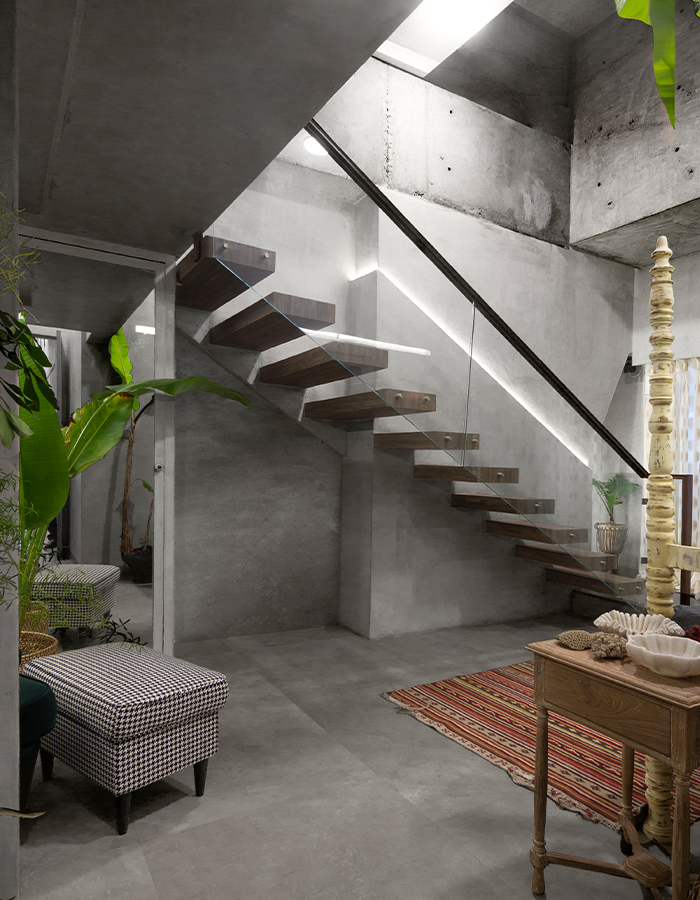 While most spaces are born from contextual need, the "Cement House" was conceptualised to be an approachable Zen-like space. Shah has successfully achieved a design that resonates unity throughout.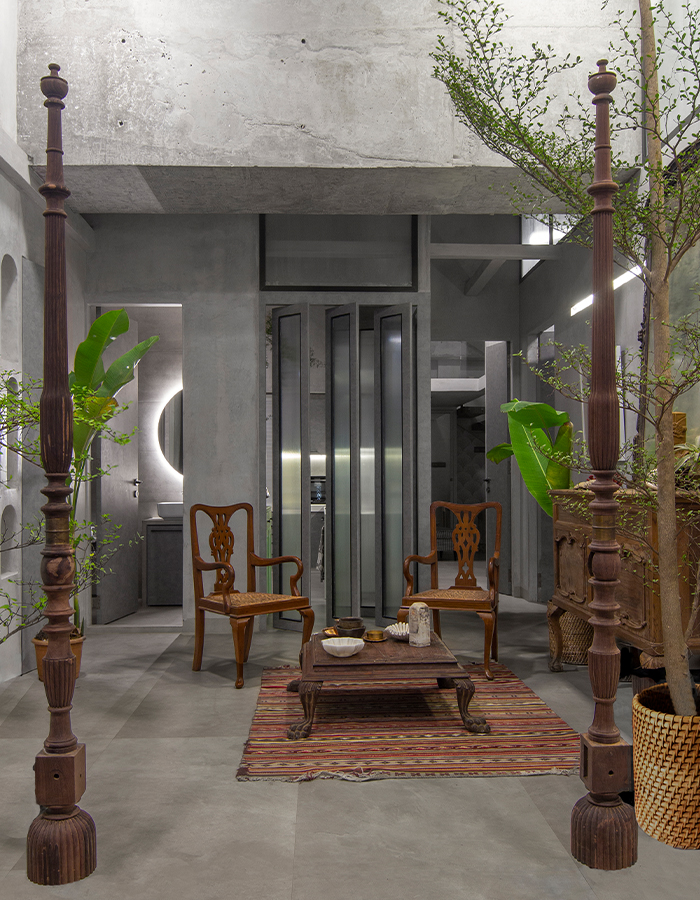 With a material palette that's all concrete, elegance and aesthetics stem through the rough and smooth surfaces, showcasing how light moves on it. Plus, IPS influences highlight not just the concrete but also the minimal furnishing materials. "Concrete has been given a pastel hue to add warmth but then, was left untreated after casting," adds Shah.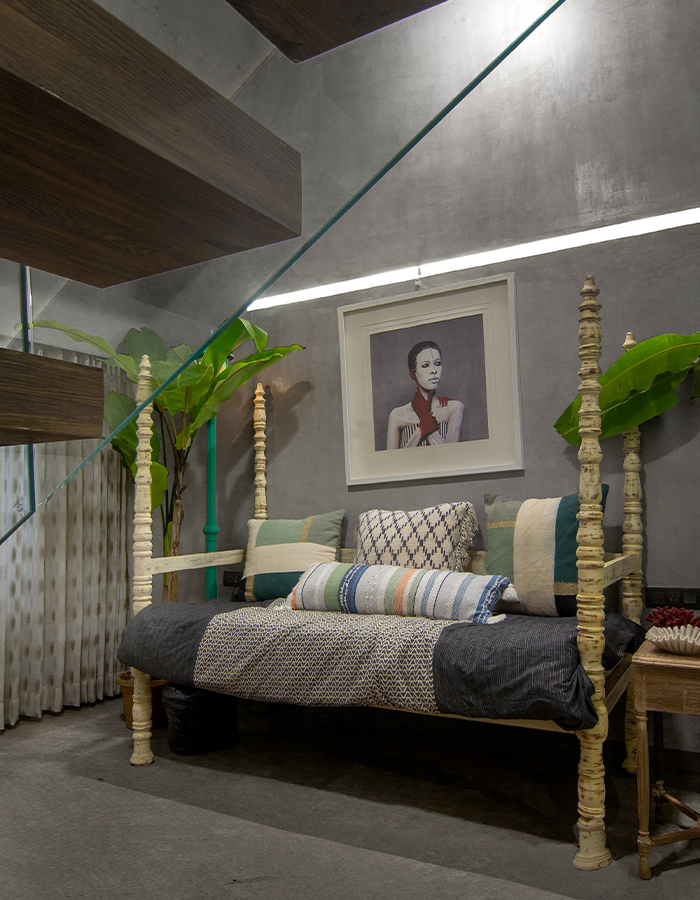 While a neutral aesthetic is created with concrete floors, the use of natural materials adds contrast. Walls, floors and ceilings are polished in some spaces and left in their natural state in others.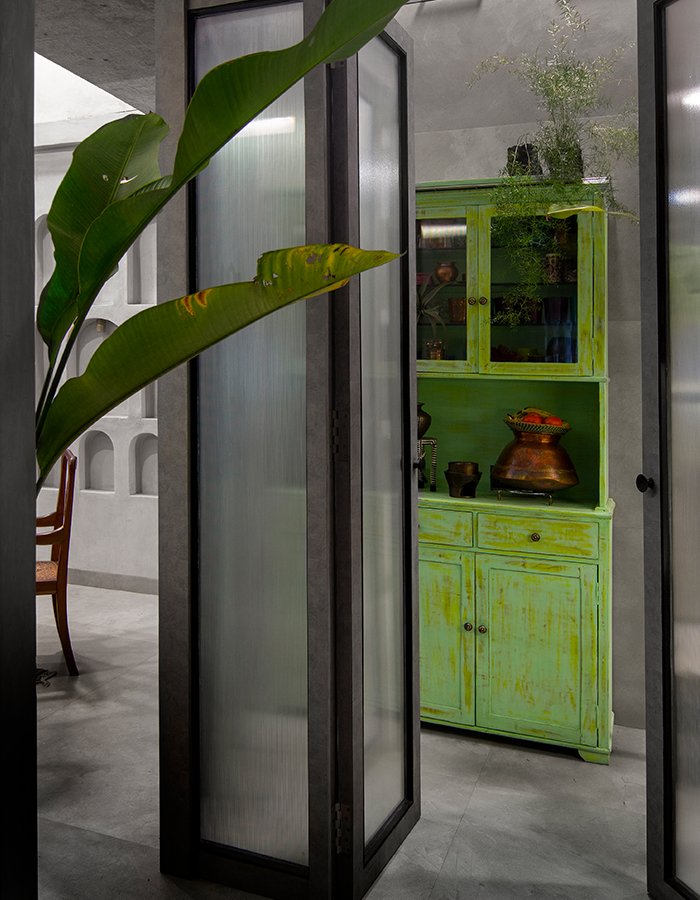 "The cast-concrete interiors act as a form of topography that defines the spaces and incorporates functional elements such as benches and wardrobes. By filling the space with natural sunlight, we were able to create a living artwork on the concrete wall," concludes the designer.