Homes
A tempting Cadbury aesthetic takes over this Pune home by Sanjay Newaskar Designs LLP
AUG 10, 2022
| By Sneha Gandhi
The power of patterns is unparalleled. From waves to stripes to grids, a simple array of lines can redefine depth and enhance the aesthetic appeal of a space

Channelling the same philosophy, Sanjay Newaskar and Mansi Newaskar, Founders of Sanjay Newaskar Designs LLP model this 2,500 sq ft Pune home on a morphing grid canvas inspired by a beloved chocolate, titled, Cadbury Pastel Home. 
You may also like: Pune home by Sparc Design is a dramatic rendition of minimal-met-matte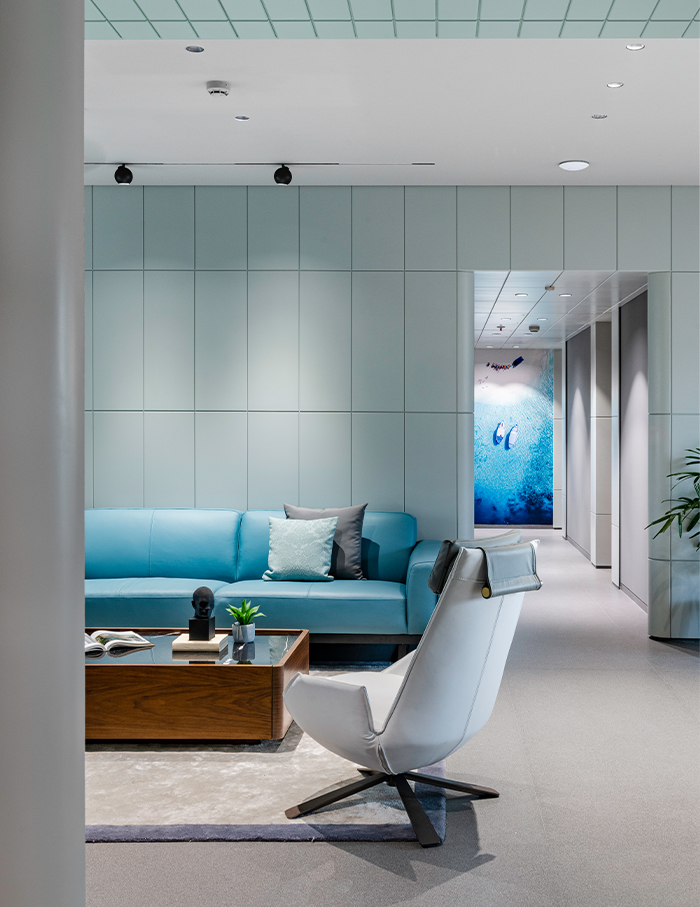 The trendy brief 
While formulating a brief, the owners traded rustic and polished interiors for something that is in vogue. When presented with a conceptual design revolving around a matte-finished modern home, they were instantly on board. At this stage, the studio introduced grid patterns thus zeroing on the Cadbury concept accompanied by chamfered curves for openings.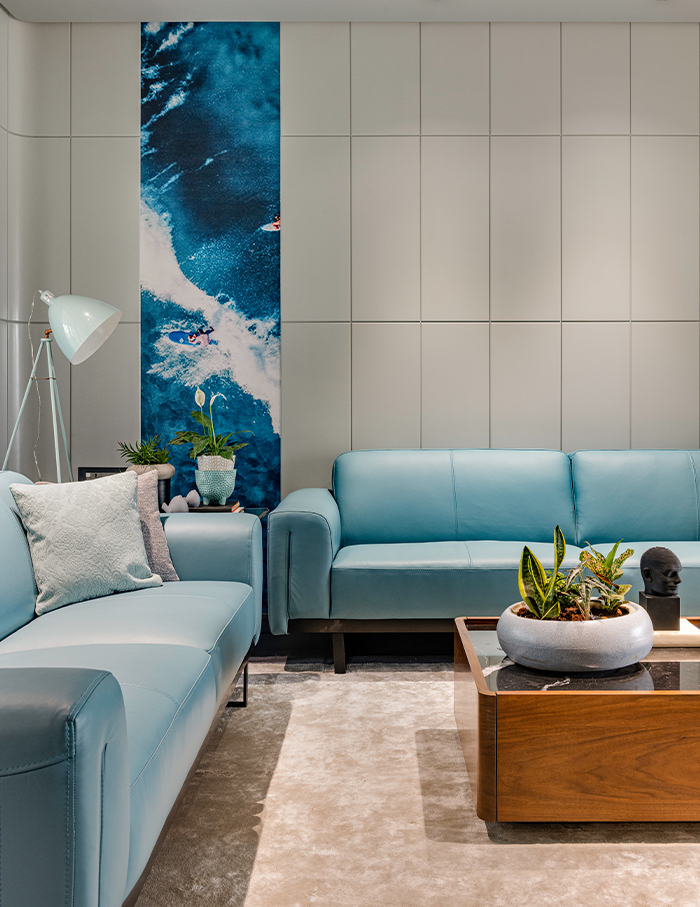 Tour every turn of the spacious home
A blend of white marble and curved walnut veneer panels welcome one into the spacious entrance foyer. Stepping in, the living and dining form a linear expanse that is naturally lit and ventilated, courtesy the attached balcony overlooking Baner High Street. 
The dining further extends into the kitchen and the mandir. Intentionally incorporated, the water fountain feature lends a soothing ambient sound to the home.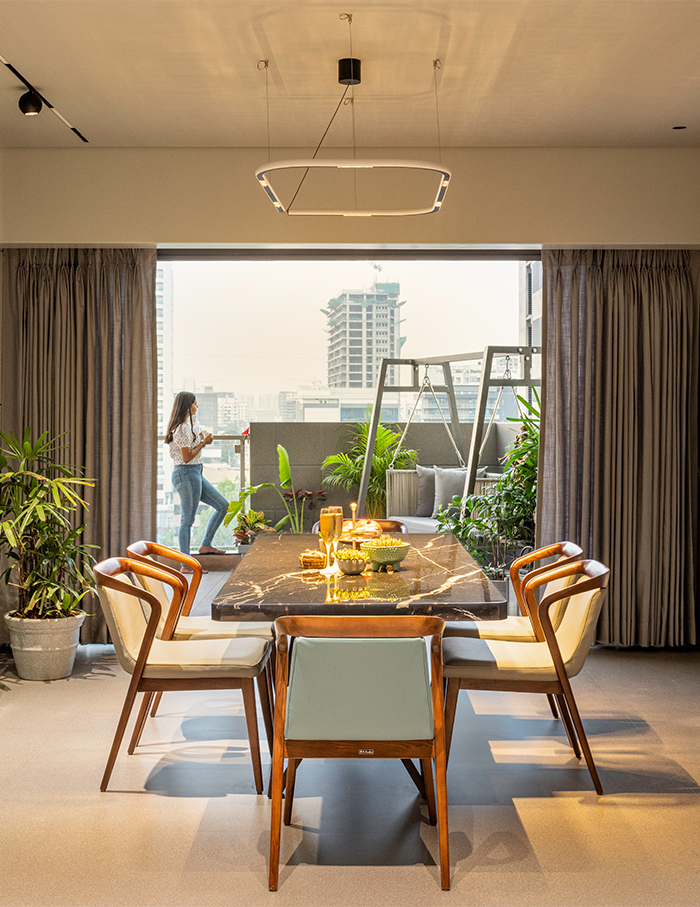 The private zone accommodates the primary bedroom, daughter's bedroom, guest bedroom, media room and the powder bathroom. The primary bedroom and the daughter's bedroom are exact replicas except for an attached terrace in the latter. 
Ideas to bookmark – pastels and patterned designs
Cadbury—the characteristic pattern engraved in M.D.F panelling and finished with P.U paint in pastel shades explodes as a theme throughout the vertical planes of the home drawing a continuous visual flow.
Striking a balance, the flooring sports dark grey shades. The material palette witnesses judicious doses of walnut veneer, pastel fabrics and potted greens.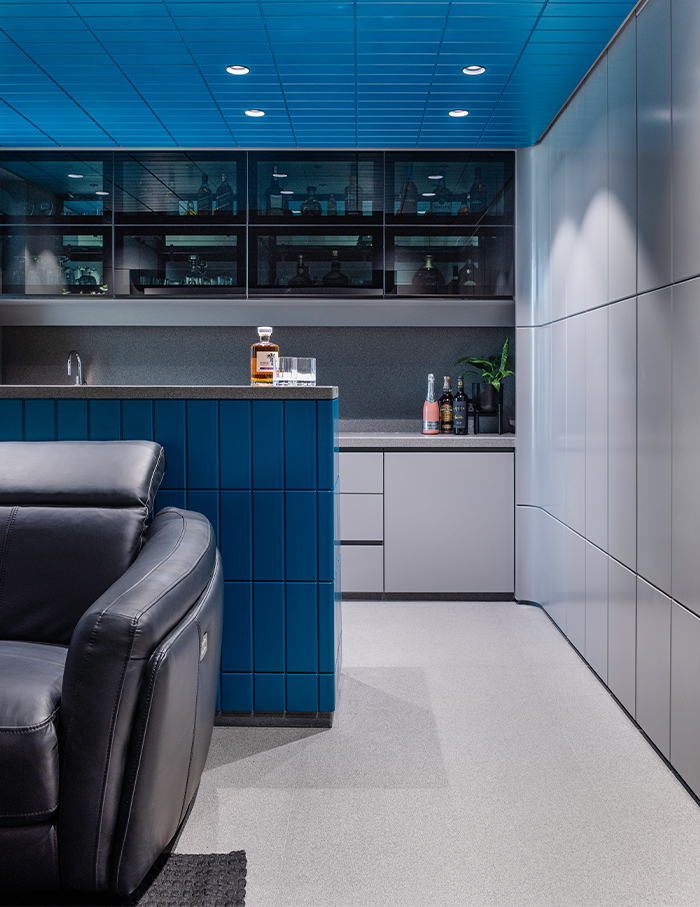 What Sanjay and Mansi fell in love with…
Adding a bar area to the media room proved to be quite a rewarding task. An adjacent toilet was broken down to board the bar but the low-lying beam of the toilet required some creative intervention. "We tackled the situation by planning a horizontal seating area. Now, one can enjoy both a movie on the recliner and a drink from the bar simultaneously," explains Sanjay.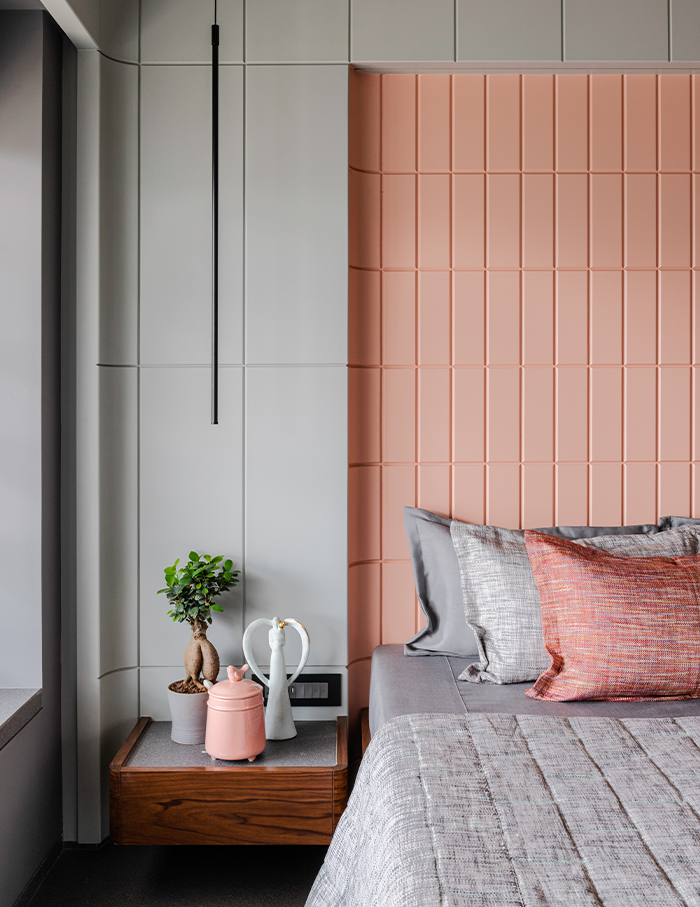 Another note-worhty factor is the terrace garden. "Plantations and openings on the north and south ensure cross-ventilation, ingress of sunlight and a positive, oxygen-filled environment resulting in appreciable energy efficiency and savings on energy," reveals Mansi. 
To craft a seamless colour palette, the Cadbury Pastel Home by Sanjay Newaskar Designs LLP utilises natural sand tiles with added pigmentation for the flooring and water based paints for the pastel effect.  
Loved the pastel palette of this home? Now check out how Eshita Marwah of /e draws curves and paints pastels in this Surat home