Homes
By The Riverside peppers this Bengaluru home with a generous play of colours and maximalism
SEP 29, 2022
| By Pratishtha Rana
Crossing the boundaries of conventionality, especially when designing your first home can be liberating in ways that you unearth such design discoveries that make the very soul of the home. 
Swati Seraan of By The Riverside met an equally passionate-for-design couple who sought a home in Bengaluru that would gently wrap in their liking, personality as well as mindset.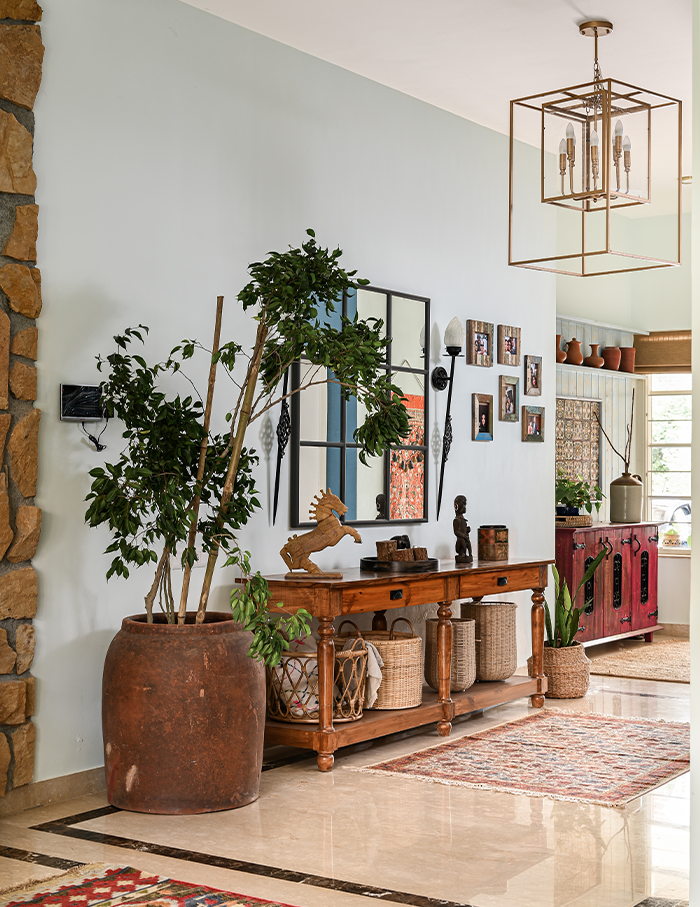 The curious brief 
Swati envisioned this for the family and crafted the most elegant yet rustic house, generously awash with a diverse colour story of bright and pastel hues  seen throughout. "It's rare enough to have clients who are willing to experiment with a theme in their primary home," iterates the designer. With their background underlined with nostalgic moments in Kolkata, the owners also brought in some art from the city in the east to stay close to their roots.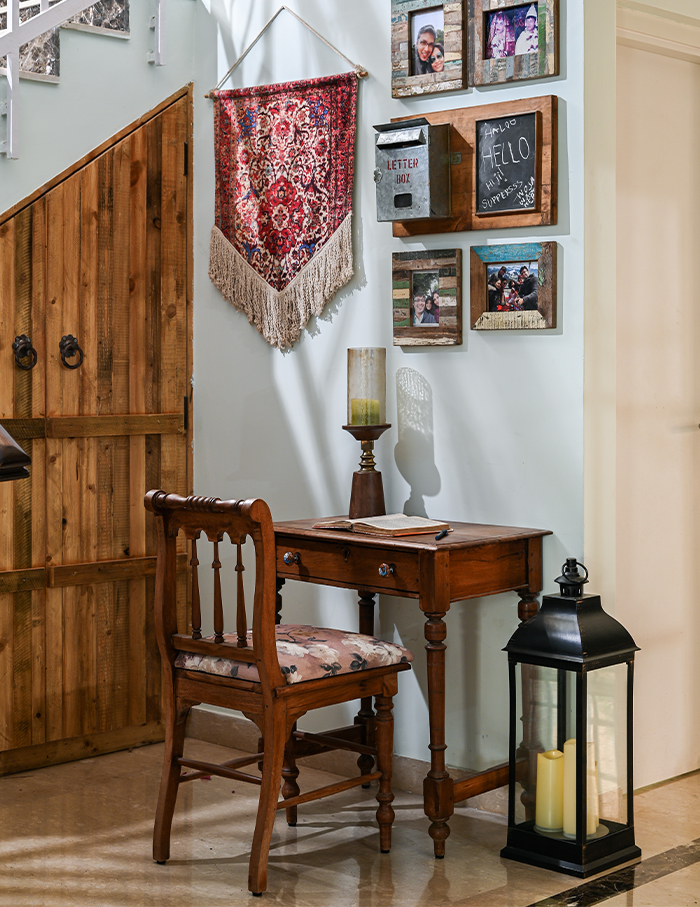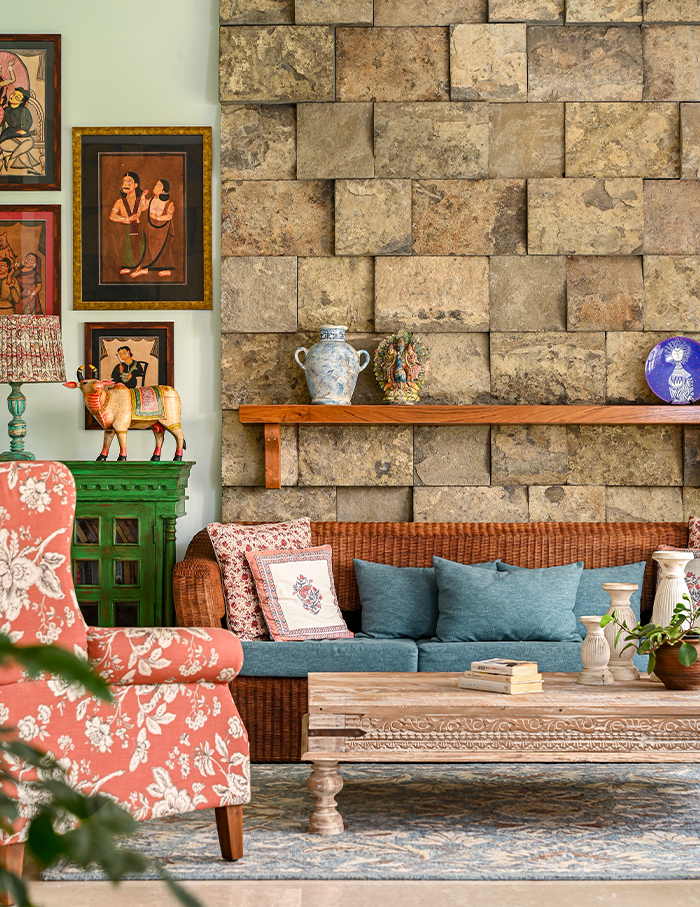 Tour the many spaces of the home…
If vintage was ever reinvented in the modern age, its elements would somewhere be identical to this Bengaluru abode. Stepping inside, an eight ft foyer begins to outline the home with geometric tiles, dated shoe unit, mirror panelled brackets and wall mounted lights. 
Next to the stairs, a retro-esque study table twins with a mock postbox, bringing the quirkiness out of the idea of a grand, rustic home. Swati points out, "what catches the eye most is the wall, which doesn't need an introduction. It was not an easy feat; each stone weighs about 50 kilograms and it took 2 weeks to complete."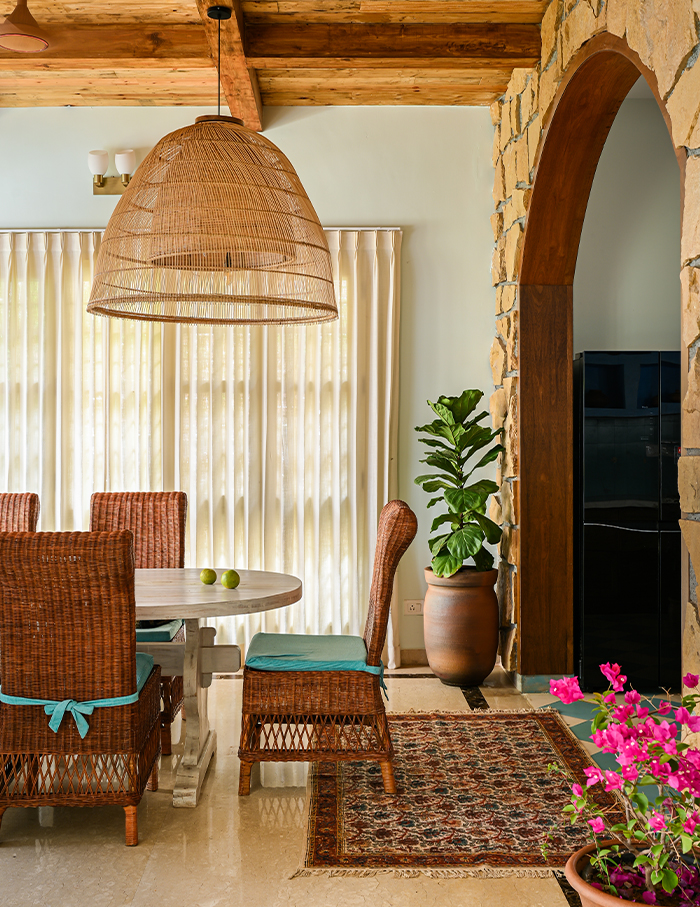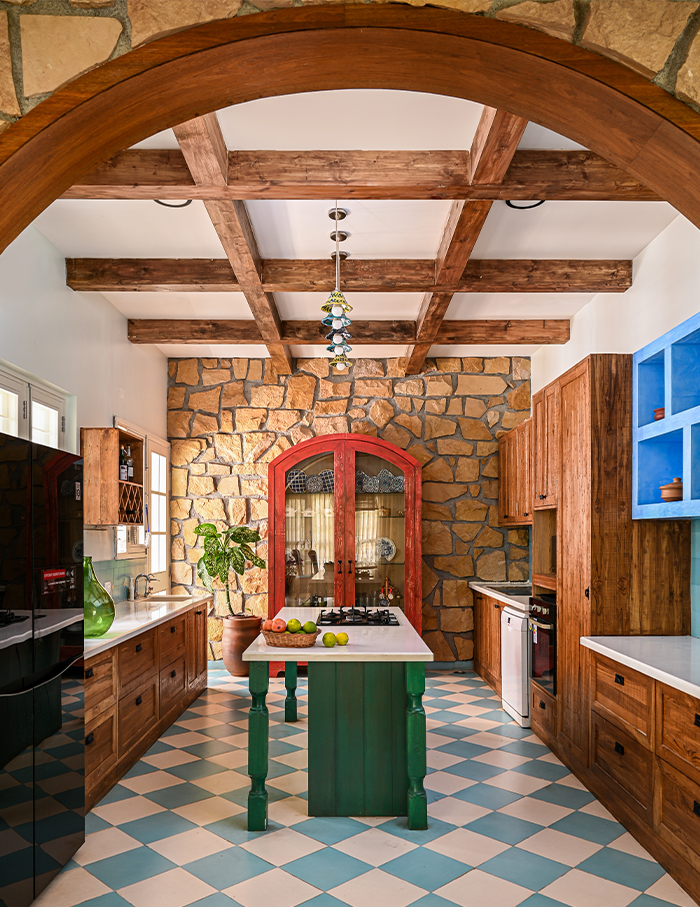 The dining zone bears an arched entry studded with Jaisalmer stone. Gaze up, a ceiling panelled with wooden strips absorbs attention with an astutely laid out 9ft dining table and woven jute chandeliers overall.
Up on the first floor, a cosy family lounge is cooped up with a red wall and Chettinad pillars demanding spotlight. Enter the primary bedroom and the sight of a cantilever stairway surprises alongside the presence of a classic poster bed. 
The daughter's bedroom models a distinct inviting mood with its mint and white palette, while the guest bedroom poses in blue tones.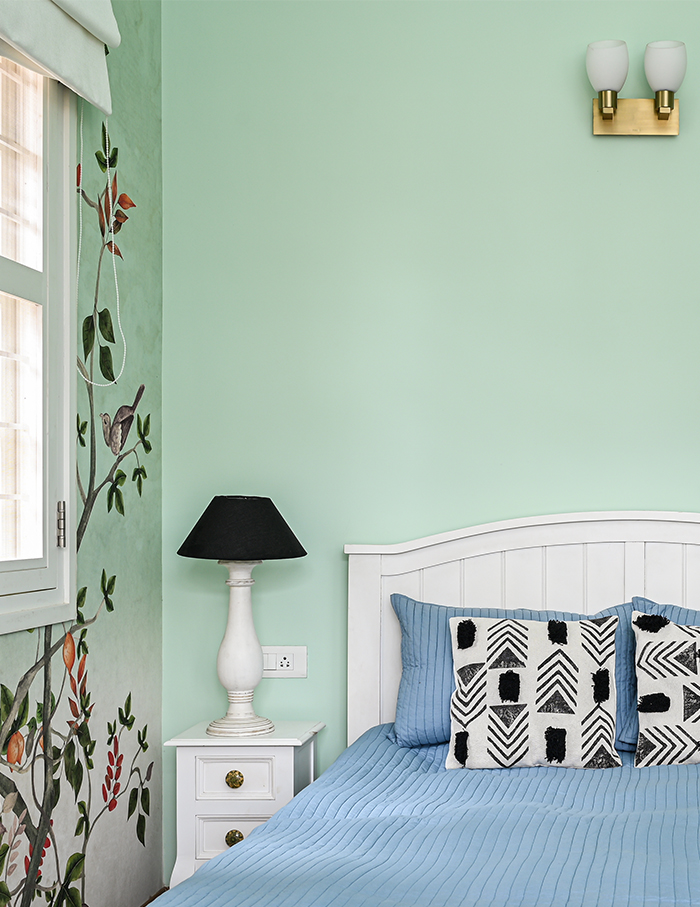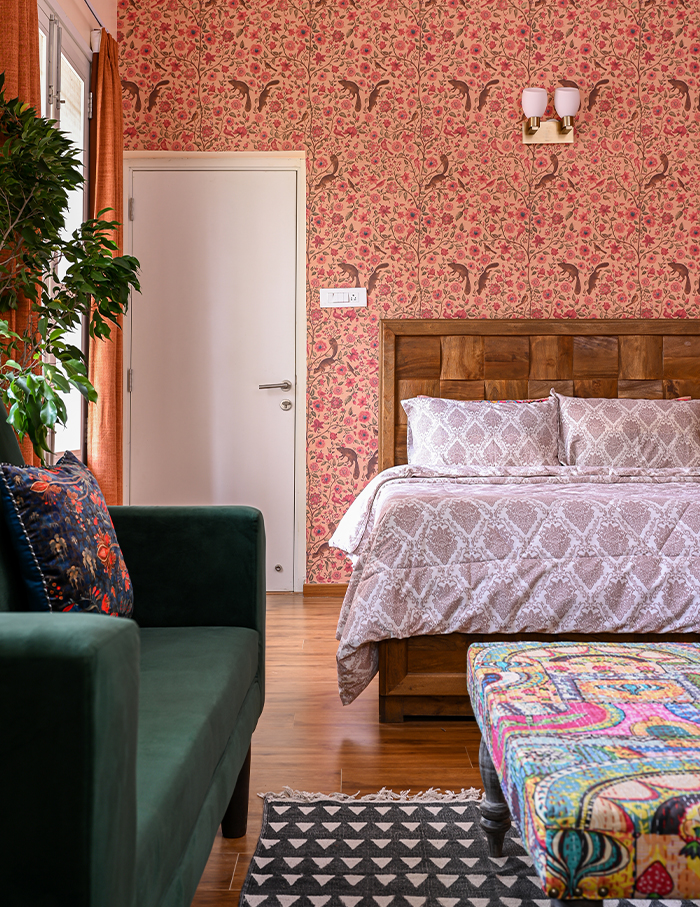 Reclaimed materials and revived furniture!
The home is soothing as much as it is stunning in its visuals. Using reclaimed and natural materials throughout, Swati elaborates, "Lots of furniture was repurposed from the client's old home and we also procured from some antique stores."