People
#BTS with Rooshad Shroff: In the gallery-studio of the Mumbai based architect and designer
NOV 25, 2020
| By Aneesha Bhadri
By now, you've probably got more than an eyeful of Rooshad Shroff's newest gallery-cum-studio. So, we decided to take you #behindthescenes to the space, with the help of images, especially shared by photographer Pankaj Anand.
Ensconced between two of Shroff's clients—the Hermès and Louboutin boutiques—lies the multiple EDIDA award-winner's new office space at Horniman Circle in Mumbai's heritage quarter, inaugurated this month.
Offering clear views of the iconic Asiatic library, it functions as both a gallery and a studio. The entrance opens out to a large chamber with high ceilings and forms the ideal canvas for the boutique firm's furniture and lighting products.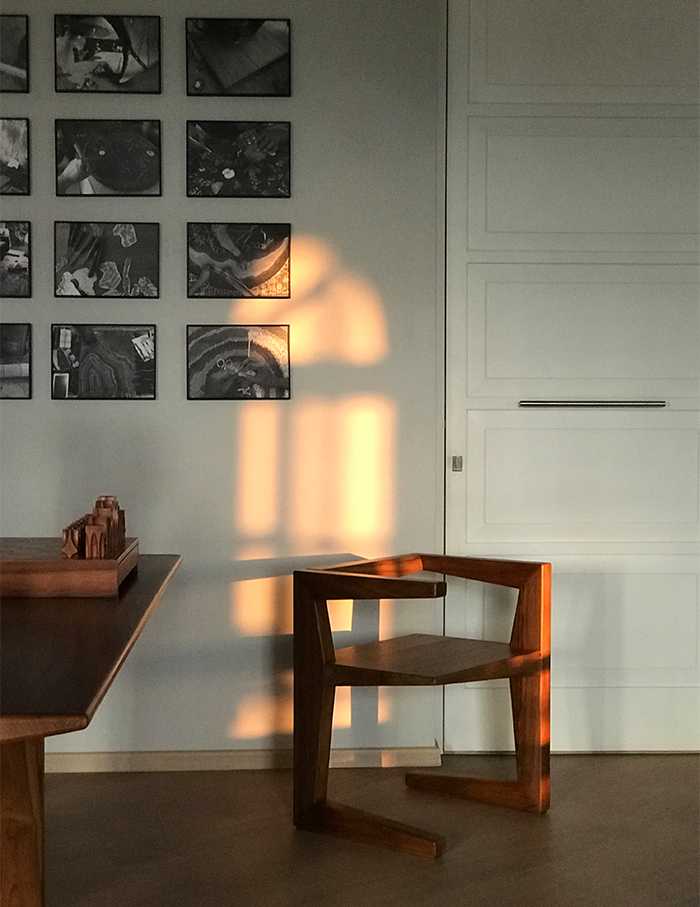 Set perpendicular to this chamber is a linear gallery overlooking the garden and the Asiatic Library, with a conference room at one end, an open-design office area in the middle, followed by a cabin with a corner window. The space truly affords a timeless combination—uninterrupted views of the heritage quarter and abundant natural light.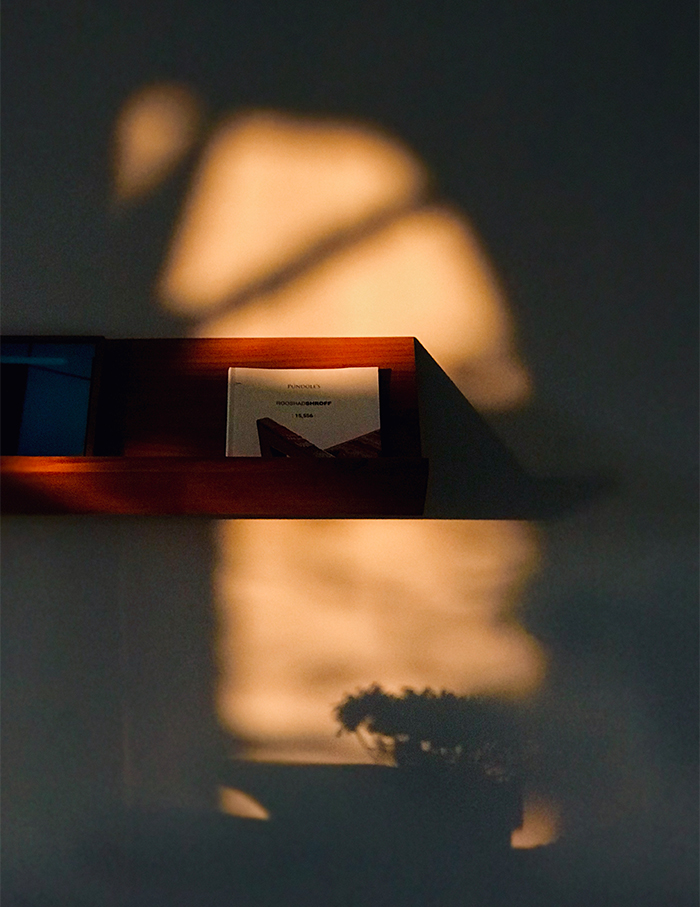 "We have retained the architectural signature of the building and introduced arched elements of the facade inside. The material palette of marble and light wooden flooring, with pale grey walls, provides a suitable backdrop to showcase both the furniture and marble accents," explains Shroff.
The inimitable designer skilfully uses mirrors to open up the space considerably, while lining the inside of all the arched doorways connecting the gallery to the office.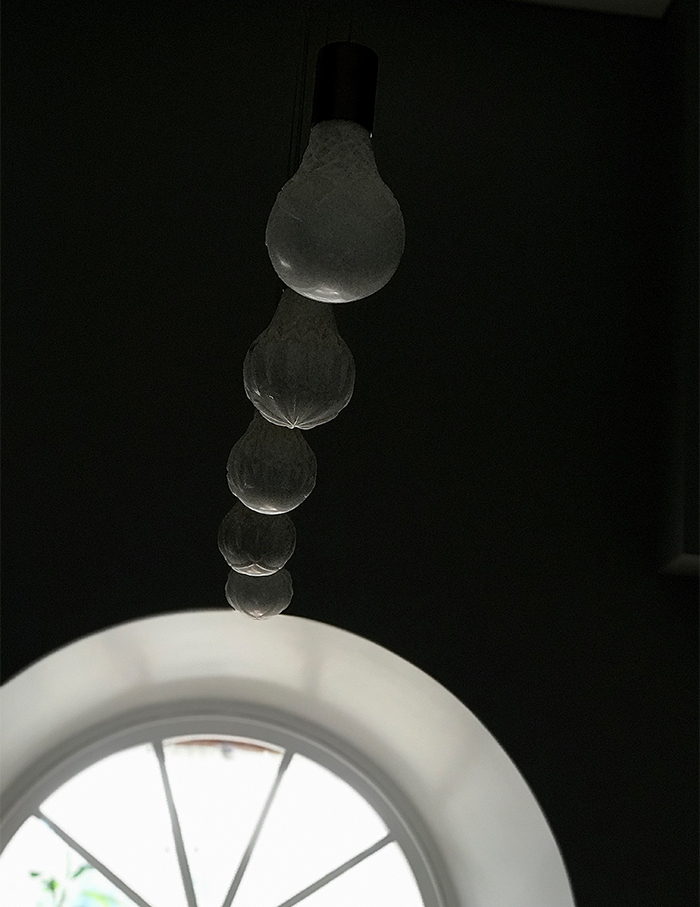 Artworks from Shroff's personal collection have been paired with the furniture to lend a personal touch, so clients can gauge the pieces within a seemingly residential environment. Artist prototypes—marble inlay plates by Venkanna and Tanya Goel from The Gyaan Project—adorn the gallery and office areas respectively.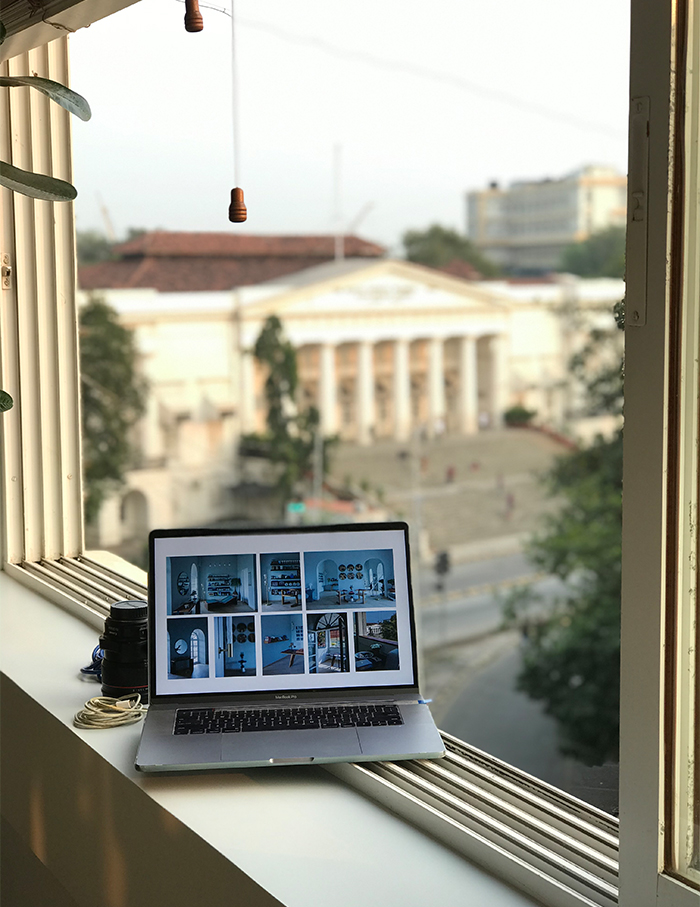 Marble tube lights, part of the architect's latest collections, are seen throughout the space, seamlessly woven into the design, highlighting their functional aesthetic.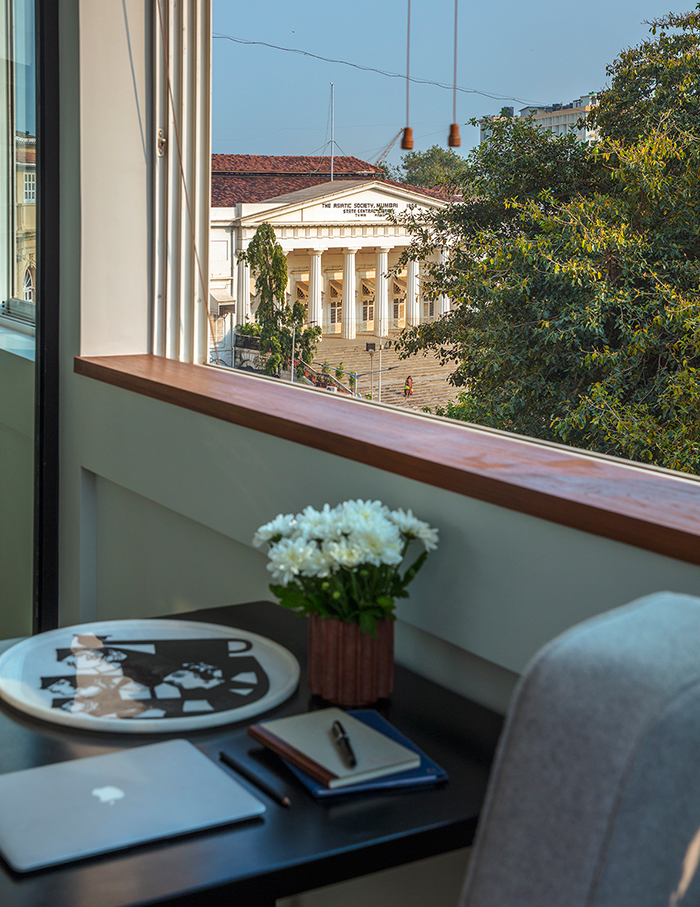 "At present, the furniture includes signature pieces such as my favourite C-Chair, the bookshelf and the Belly table, to name a few. The space is a blank canvas that enables us to constantly change the pieces every few months with revolving exhibitions," says Shroff. The idea behind the design was largely to allow flexibility and host exhibitions or events as required, particularly when collaborating with different designers and artists.