Design
A British colonial-styled home office in Mumbai crafted by Papersky Studio
SEP 26, 2022
| By Maheshwari Vickyraj
When one thinks of the British Colonial aesthetic, it harkens back to a more relaxed and technology-free era, inviting you to relax in a plush chair and idle away the afternoon. 
Bringing together these divergent ideals in a home office, Suvidha AG of Papersky Studio designed a 650 sq. ft. space nestled in Santacruz, Mumbai. While the office is reminiscent of a more refined, historically-aligned narrative, it still effortlessly encompasses a casual and comfortable mood.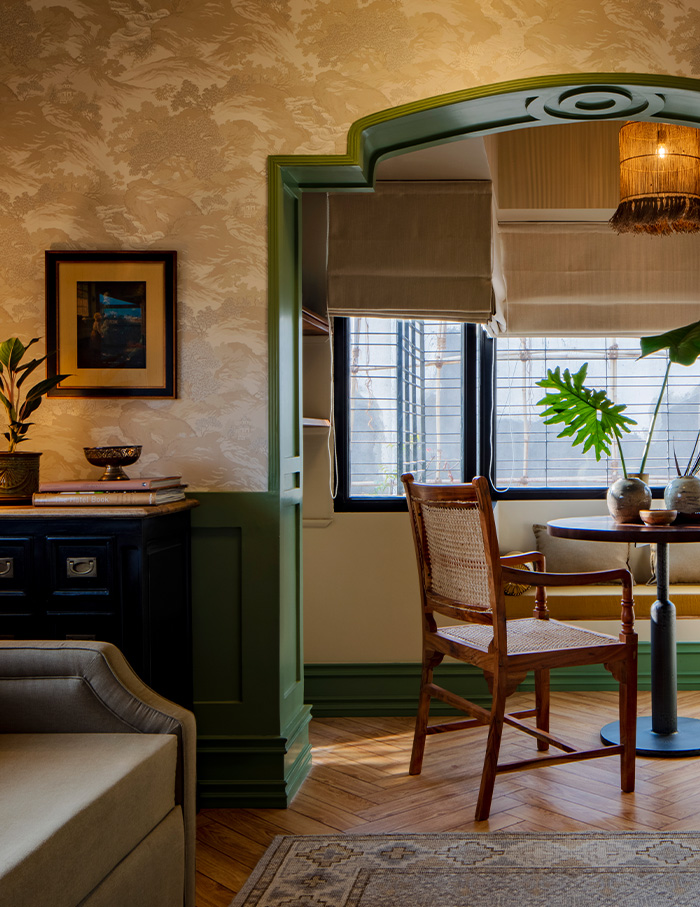 Design details to know… 
"It was essential to design a space that could be used both during the day and at night. Since the lines between the office and the home no longer exist post-COVID, the design needed to accommodate work, meetings, collaborations, and even some downtime," explains Suvidha. 
When the initial layout proved insufficient, the primary wall separating the lounge and office had to be torn down to create a larger room that could be used for both purposes — creating a fresh canvas for subtle tonal variation of the light rattan to warm brown of the local teak furniture. Then there's the classic mix that gives the plantation style chair its distinctive appeal, creating an appearance of graceful formality in an otherwise cosy and pièce de résistance inviting space.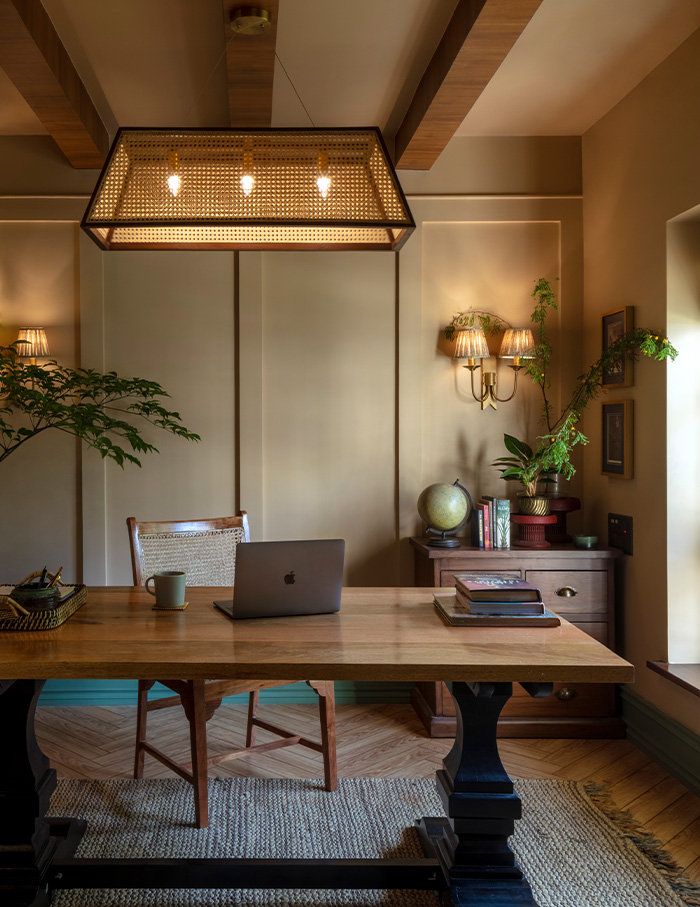 Hop on and tour the office by Papersky Studio…
Entering through a sliding door, the design of the space immediately transports one to the regal age. Treading towards the living area, which features a large window wall with wooden fixed chairs, allowing natural light to wash over the room, the space is complete with a coffee maker and a separate bathroom for the client. From the main living area, visitors have access to a TV room with an en suite bathroom that may be used as a bedroom at night.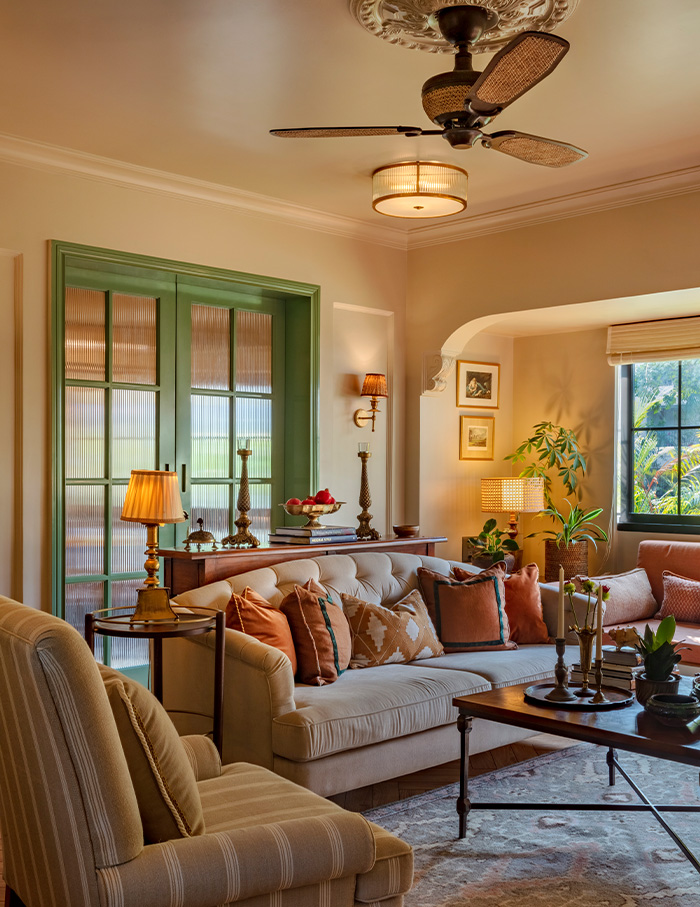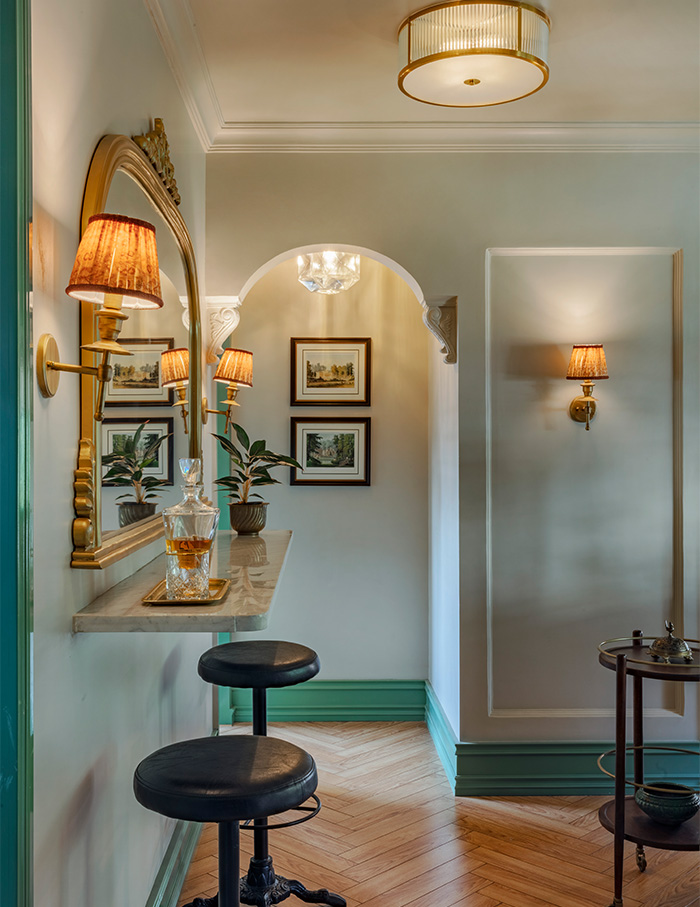 We love the subtle colours and materials!
The browns and neutrals of the materials—wood, cane, rattan, bamboo, and black accents—defined the grid of sliding soundproof windows to space being layered with foliage creating a very classical aesthetic that is essential to the British Colonial Style.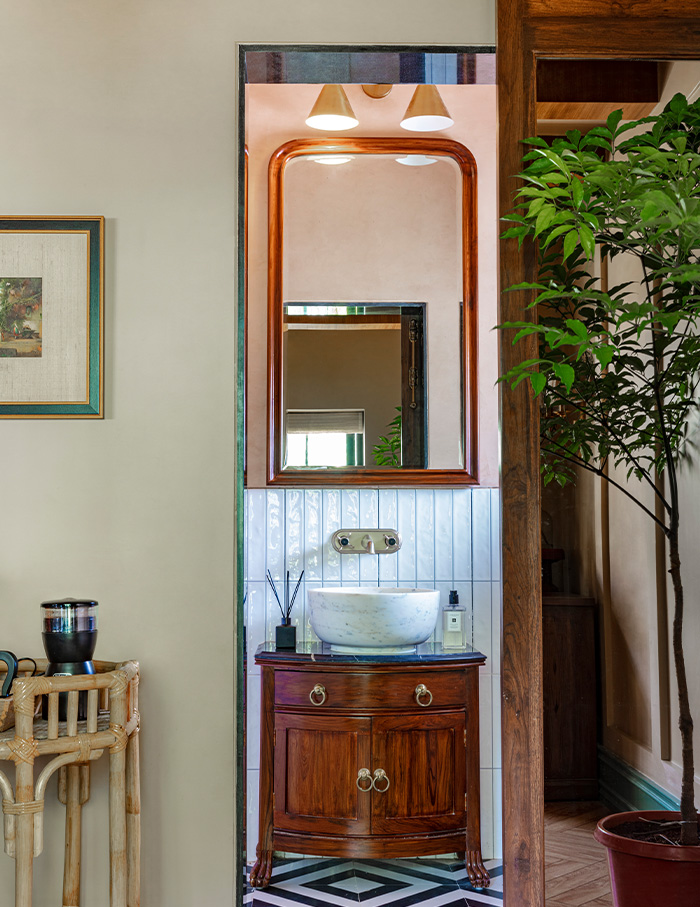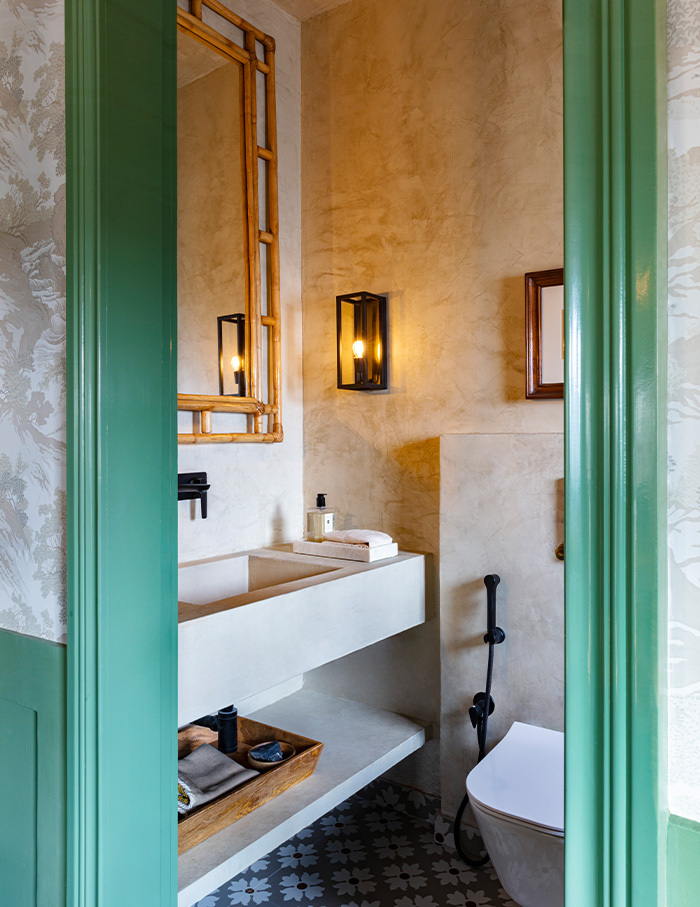 Lichen green, with its underlying blue tone, was used to bind all the heavy tones of wood and feel one with nature, and it was used both inside and out to add texture and depth to the space.
Furnishings and carpets were selected from a colour palette of rust, ochre, ecru, and taupe, all inspired by the English colours seen in the artwork, making it a love affair to convert a 2 bedroom apartment into a flawlessly cool, chic lounge and home office that evokes the colonial atmosphere.