Homes
Brewin Design Office adopts an organic approach for this apartment in a residential Thomas Heatherwick tower in Singapore
AUG 25, 2020
| By Aneesha Bhadri
A luxury residential tower designed by renowned English architect Thomas Heatherwick in collaboration with Swire Properties accommodates just 20 exclusive apartments—each occupying a single floor. Among them is one with the most intriguing interiors.
Mimicking the architectural idea of Eden, this particular abode is a marvelous confluence of organic forms and hues. It is conceptualised by Robert Cheng, the principal and design director of Hong Kong based Brewin Design Office, along with his team.
The interiors take cues from the building's design concept of living in a garden. An unconstrained living room furnished with a combination of custom made furniture, curated accents and bespoke joinery details opens out to the outdoors. Bathed in warm tones and off-white shades, the space is suffused with tranquility and timeless appeal.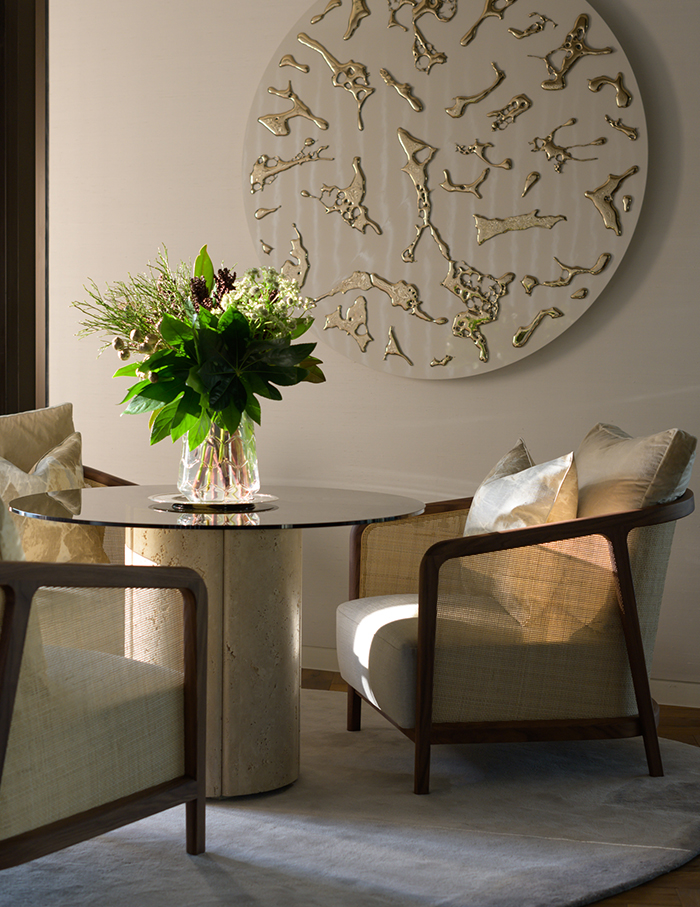 Four ensuite bedrooms and five leafy balconies are laid out within this 3,000 sq ft space, bringing in ample sunlight and offering panoramic views of the prestigious Ardmore-Claymore-Draycott Park district in Singapore. An interplay of organic textures reminiscent of nature and refined surfaces—such as stone, rattan and timber—complement accents of metal and textured paint.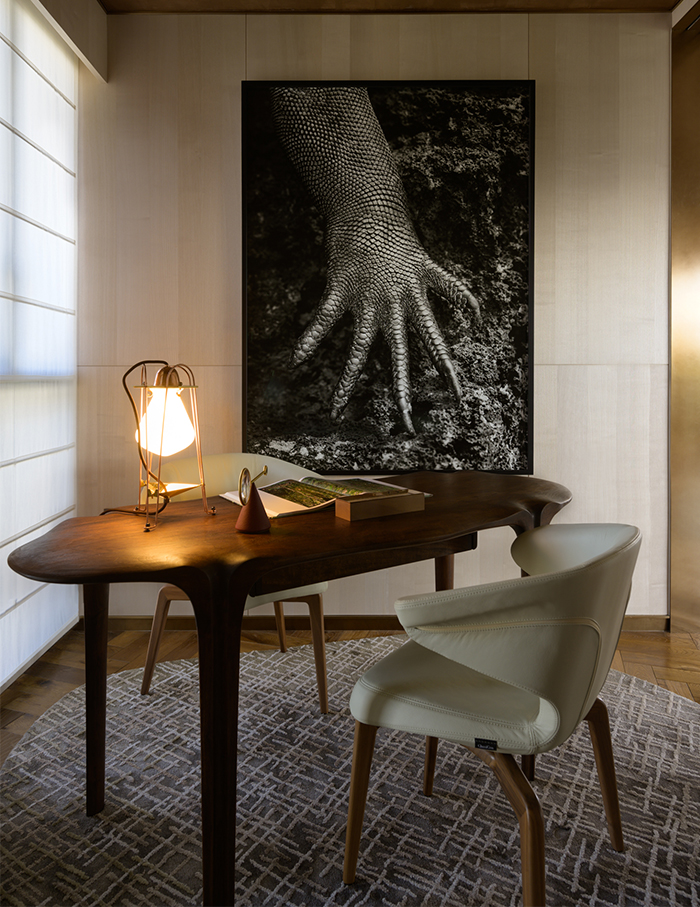 Curved sofas by Vladimir Kagan occupy the living room and counter the rigidity of a typical rectangular layout. A beige and light grey Tai Ping rug is custom cut to the curvature of the seaters, akin to waves lapping against the shore of a beach. Ash timber fin detailing is seen throughout, including in the use of sliding panels that separate the study from the living area. The dining area features a textured rattan wallpaper and an arresting Lindsey Adelman chandelier that takes inspiration from a tree branch.
The master bedchamber is an elegant medley of marble, wood, leather and silk. On the other hand, the junior master bedroom has a light tropical touch with gold and green tints, while the third one showcases an expressive illustration of a rainforest landscape. "A plethora of unique shapes inspired by living organisms defines the furniture pieces, creating a dialogue with the organic architecture of the building. The end result celebrates not only the aesthetics and forms of nature but also art and artisanship, bridging raw organic design and understated sophistication," says Cheng.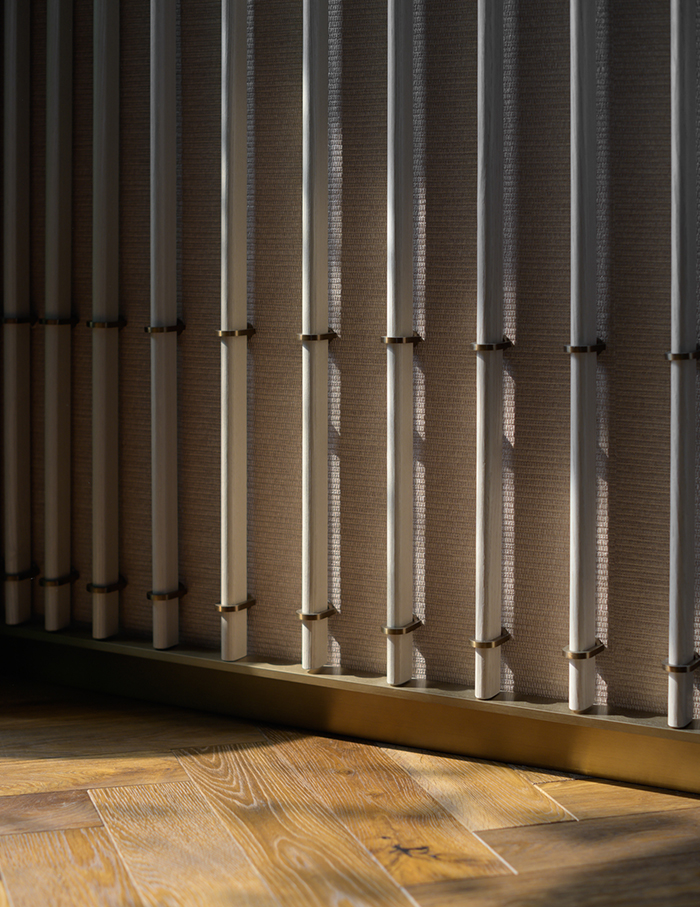 Rare artworks and accessories sourced from renowned galleries across the US, Italy, Australia and Belgium that correlate to the apartment's design are seen in this home, accentuating the bespoke and natural look of the apartment. Organically shaped seaters, soft earthy colours, meticulously curated decor, floor-to-ceiling windows and thriving shrubbery transform this dwelling into an exemplary contemporary model of garden living in an urban context.