Homes
Jae Joo breathes new life into this historic Boston brownstone without compromising its timeless core
JAN 8, 2021
| By Raashi Dev
This 4,330 sq ft Boston brownstone is located in a historic 1885 structure in the city's Backbay neighbourhood. Jae Joo exclusively crafted it to be a "forever home". And keeping its timeless aesthetic intact had been the main objective, when it came to curating the finishes, materials, and architectural details.
Joo wanted each detail to feel true to the space. Another ambition was to open up the layout as much as possible, while intricately tying in the tones and maintaining continuity throughout.
So, just inside the home, a piano room is positioned to the left with cosy reading chairs and a restfully wallpapered foyer on the right. The parlour floor is kept entirely open so you can gaze right into the dining room.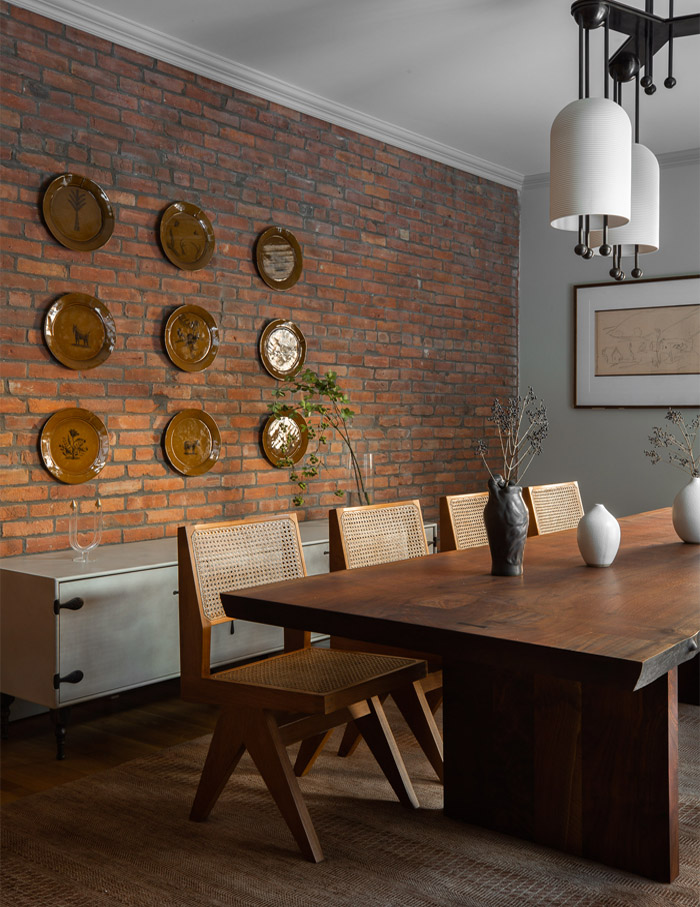 A corridor takes visitors past a staircase and a powder room with green wallpaper to arrive at the kitchen. The cooking space features restored millwork and a snug reading nook by the bay windows that overlooks the historical Boston neighbourhood. Upstairs are another living room with a mellow fireplace and a home office.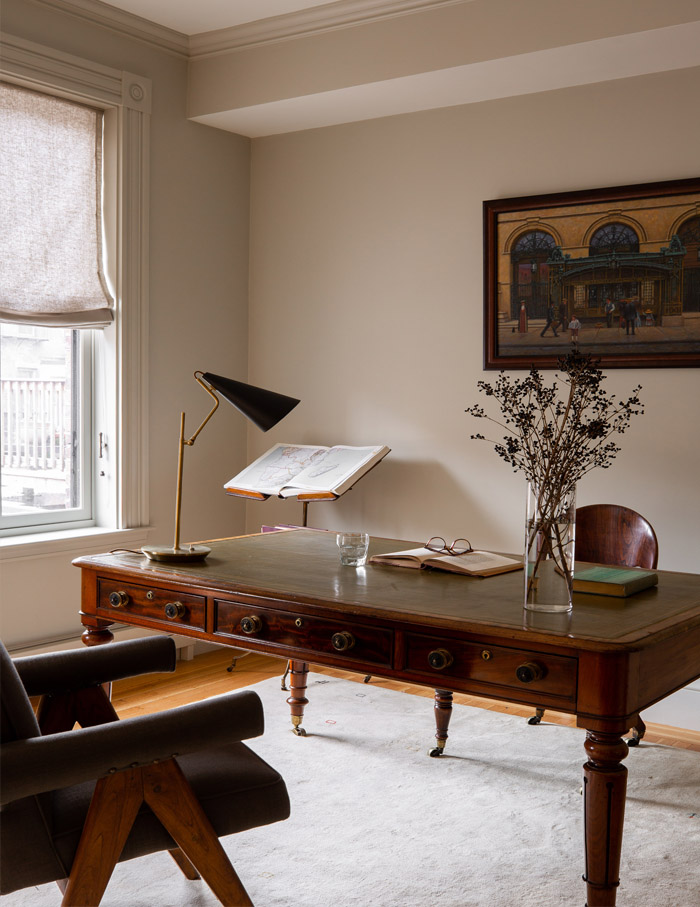 Another flight of stairs to the second floor reveals the master and guest suites (while a guest apartment is maintained at the lowest level).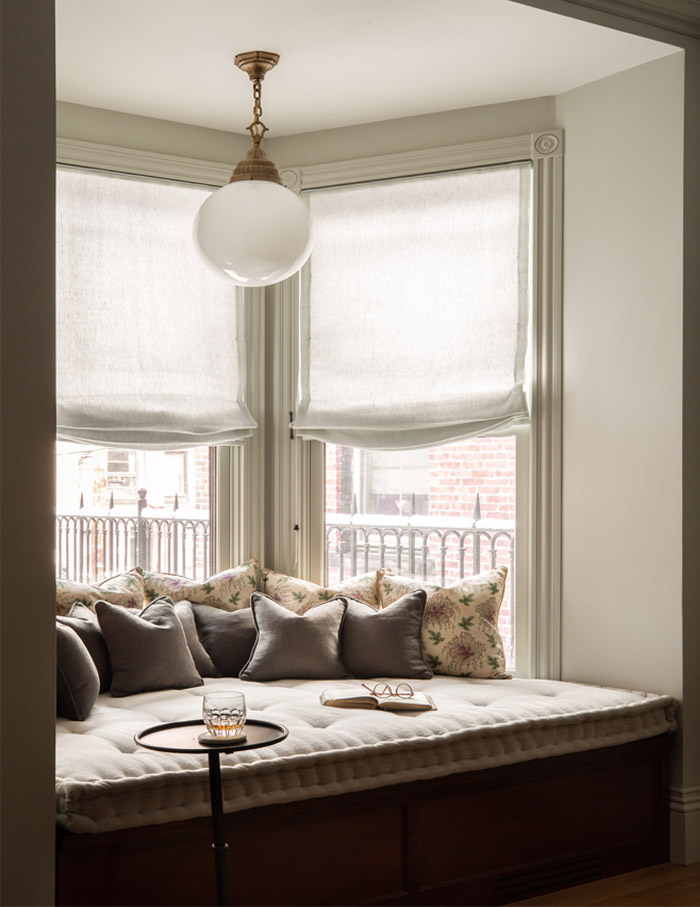 The ambience is precisely constructed using soft, warm tones across the home, without having the space feel stuffy or aged. Fun, fresh accents like red seersuckers, floral and gingham patterns on pillows and chairs are added to avoid monotony.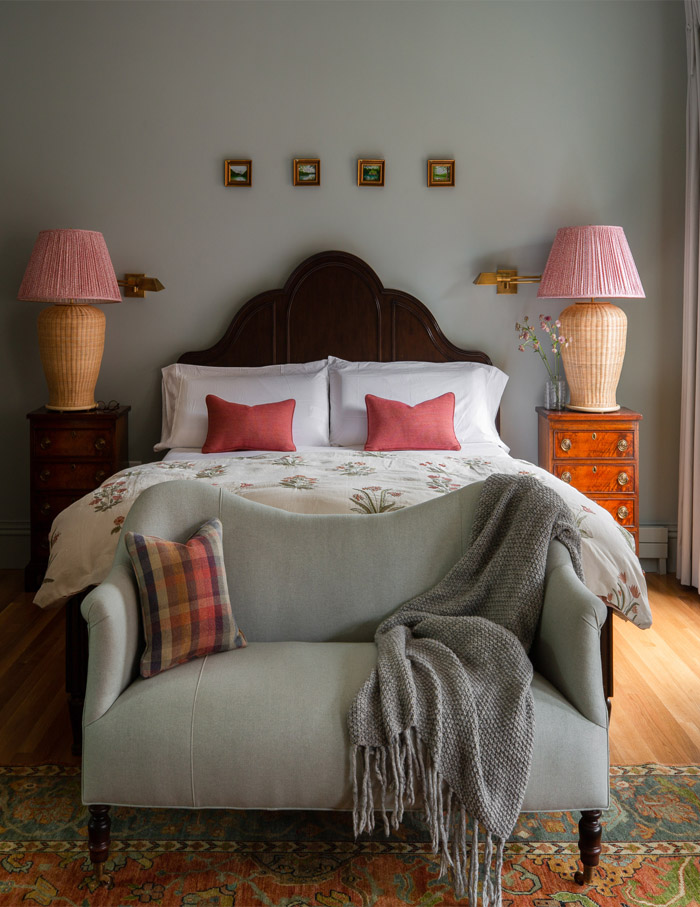 Joo says his goal "was to accentuate the historic beauty of the Boston home. Usually, I work with a lot of modern architecture and this project really made me appreciate the restoration process of building a home. I loved mixing and matching colours, and learned a lot about fabric and how to blend colours." 
The colour palette is kept simple, comprising mostly of blue and green hues. Ample wood is used around the house to add harmony, warm and textures.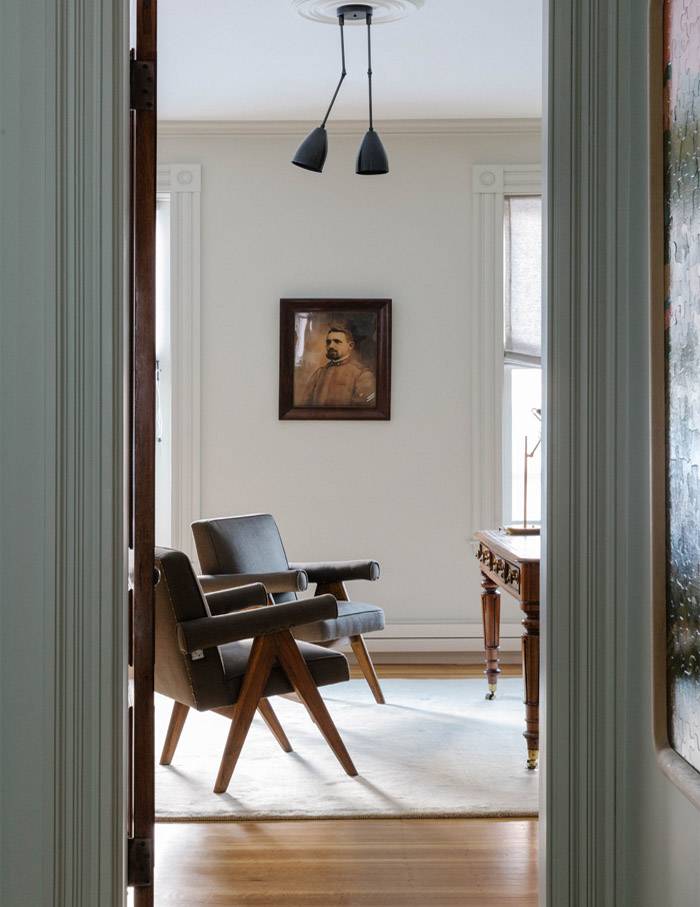 "The most challenging as well as the most enjoyable part was that we weren't looking to rebuild it all, rather to restore it. Every step we took had to be taken carefully to maintain the integrity of the house. It was divided into many sections with a lot of added embellishments that needed to be changed. All the architectural details found intact were restored," concludes Joo. 
Scroll to see more images from this Boston home by Jae Joo…