Leisure
Why should kids have all the fun—bookmark these resorts in India that host adventures for your child and the child in you
NOV 12, 2021
| By Pratishtha Rana
As children, we have all earnestly wished to jump to the greener side of the seemingly smooth-sailing adult life. While as adults, the heightened desire to go back to our carefree childhood days in just the blink of an eye has often kept us busy daydreaming of the unrestricted playgrounds, spine-tingling amusement parks, breezy mountain treks with views of the neighbourhood hills and river, wildlife safaris and lots of leisurely hours away from our screens…does that sound like you're due for some much-needed adventure?
As Children's Day knocks on our doors and wakes us up from the dulcet daydreams, trust ED to take you on a refreshing rollercoaster ride with its curated selection of five hotels and resorts in India that host unmissable adventures and outdoor activities for your child and that ever-intrigued inner child in you! 
Scroll down and take your pick for the weekend…
Novotel Imagicaa Khopoli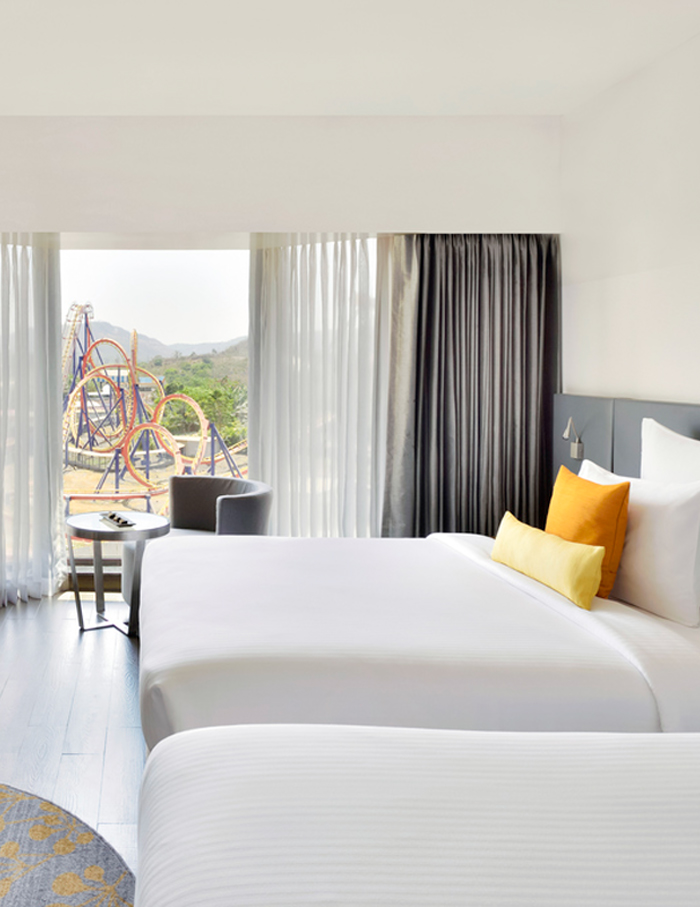 One of the most famed properties by the Accor Group, Novotel Hotels found its way to Mumbai's neighbouring town of Khopoli to transpire a magical world of entertainment and adventures called Novotel Imagicaa. Whether you are a child bitten by the carnival bug or an adult smitten by the idea of electrifying experiences, Novotel Imagicaa lets you unwind at its pristine resort with well-planned amenities and spacious suites, while giving you a direct gateway to its next-door amusement theme park, Imagicaa, for you to unleash all your child-like excitement at. 
At a convenient driving distance from Mumbai and Pune, Imagicaa is a multi-themed, all-season amusement venue, comprising a theme park, a water park and a snow world with a fun variety of rides and attractions to indulge in.
Where: Sangdewadi, Khopoli-Pali Road, Near Lonavala, Khalapur, Maharashtra-410203
Della Resort, Lonavala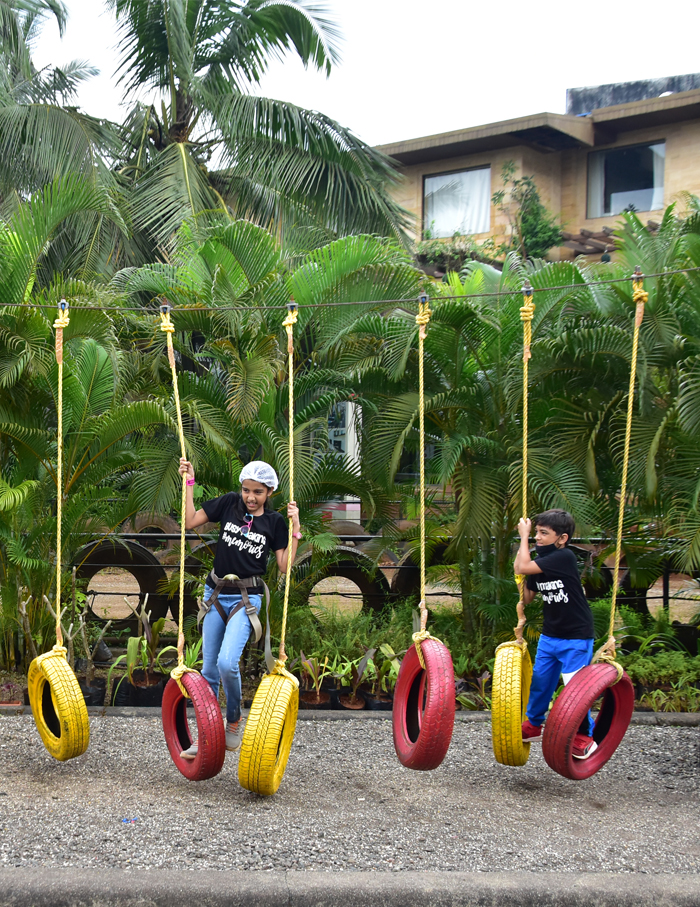 Touted as one of the leading experiential luxury resorts in the country, Della Resorts in Lonavala, Maharashtra, is a venue for all age groups who like to feed their inner child with a lasting taste of adventure coupled with a decadent weekend retreat. Fringed with the panoramic hills of Lonavala and its scenic views, Della lets you trail its expansive premises, lined up with the finest suites and rooms, villas with private outdoor jacuzzi and glamping camp setups. Taking it a notch up is its very own Extreme Adventure Park with over fifty varieties of rides and activities such as swoop swing, flying fox, aqua zorbing, motocross dirt bike, sky cycling and more.
Where: Della Enclave Rd, Kune Village, Lonavla, Maharashtra-410401
Aman-i-Khas, Ranthambore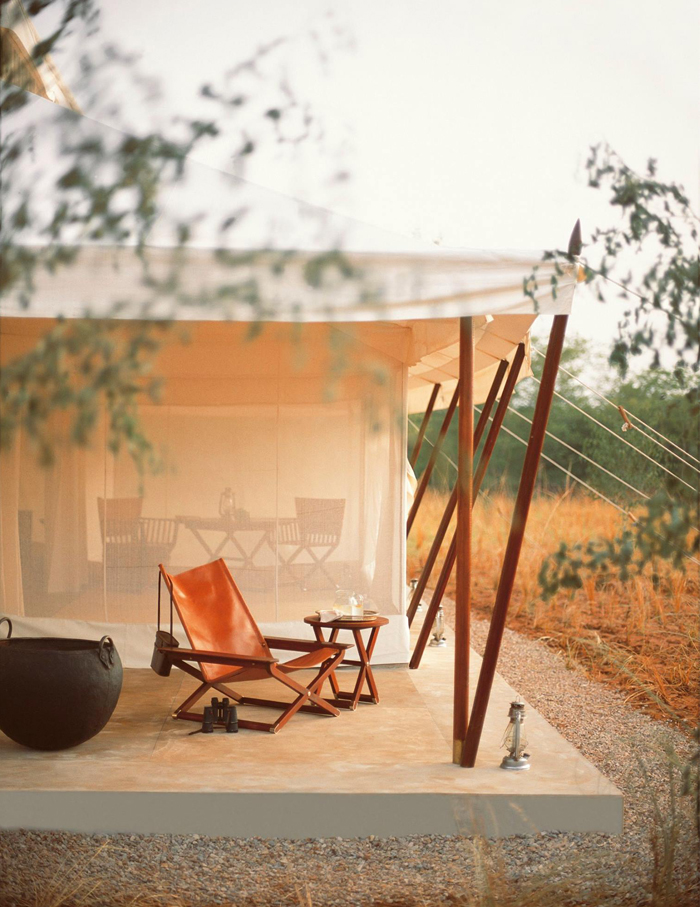 Enveloped in the cool shadows of tall trees and brushwood forest and perched on the threshold of the Ranthambore National Park, Aman-i-Khas is a dreamland for those who find true delight in living amidst the bounties of nature. Sprawling ten acres, the property is home to ten intimate tented suites with lavish, furnished interiors offering a superlative experience of living fine with unforgettable taste of wilderness. On the itinerary of Aman-i-Khas are activities such as excursion to Chambal riverside, exploring Khandar Fort, jeep safaris, camel rides, tiger spotting at Ranthambore and bird-watching.
Where: Village- Sherpur Khiljipur, near Ranthambore National Park, Sawai Madhopur, Rajasthan-322001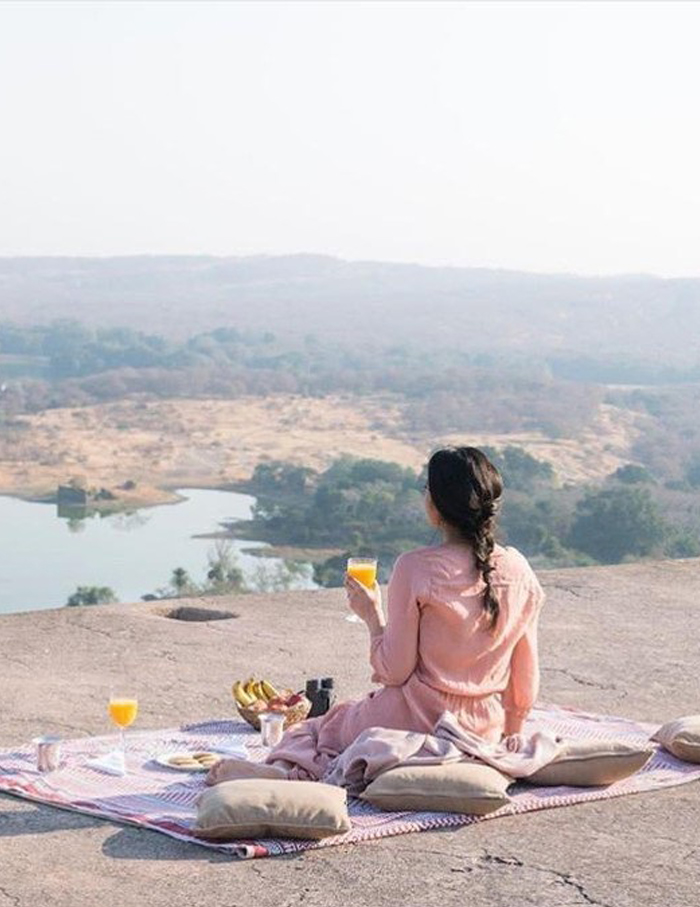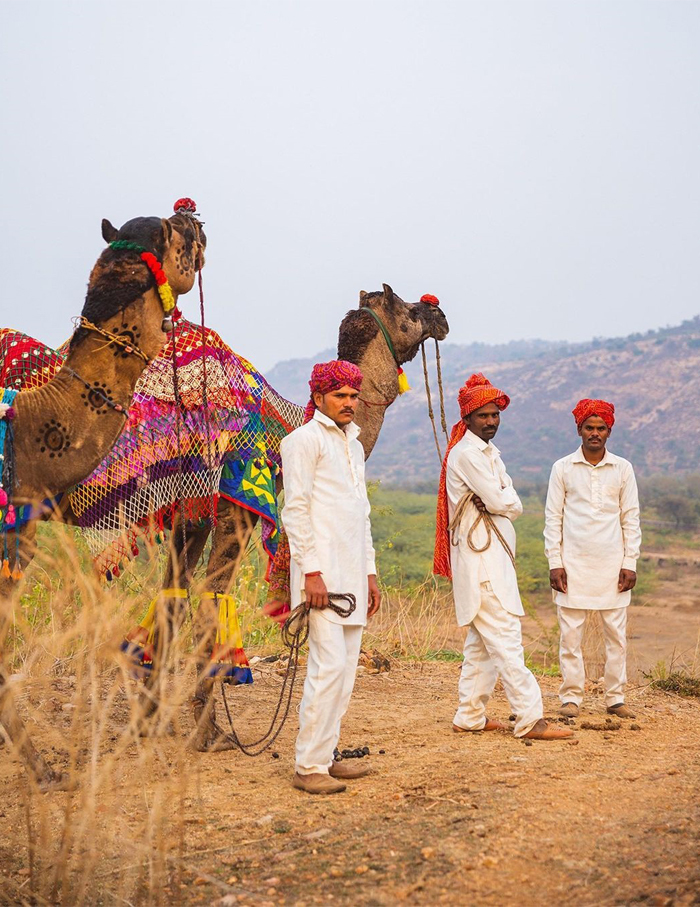 Mihirgarh, House of Rohet, Jodhpur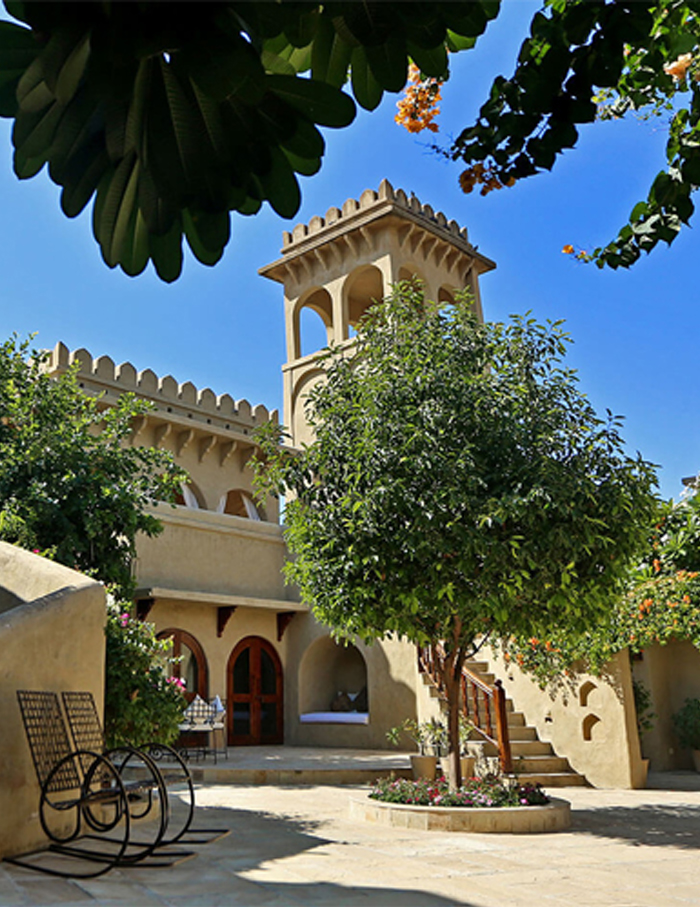 A member property of Relais & Chateaux and one of the boutique hotels from the collection of House of Rohet, Mihirgarh in Jodhpur, Rajasthan, lets the kids aspire for adventures and activities beyond video games and screens. Seeped in the idea of soaking in the outdoors to its fullest, the luxury property that embraces details of Rajasthani heritage and elements of modern opulence, also doubles up as a premier, jubilant playground for kids as well as adults to experience beginner and intermediate horseback riding sessions, bird watching and bonfire Shikar dinners. The staff also hosts alfresco royal picnics and enriching treks, safaris and tours of the Bishnoi Village, giving a peek into the culture and lifestyle of the Bishnoi community.
Where: C/O Rohet House, P.W.D. Road, PWD Colony, Jodhpur, Rajasthan-324001
The Treehouse Hideaway, Bandhavgarh, MP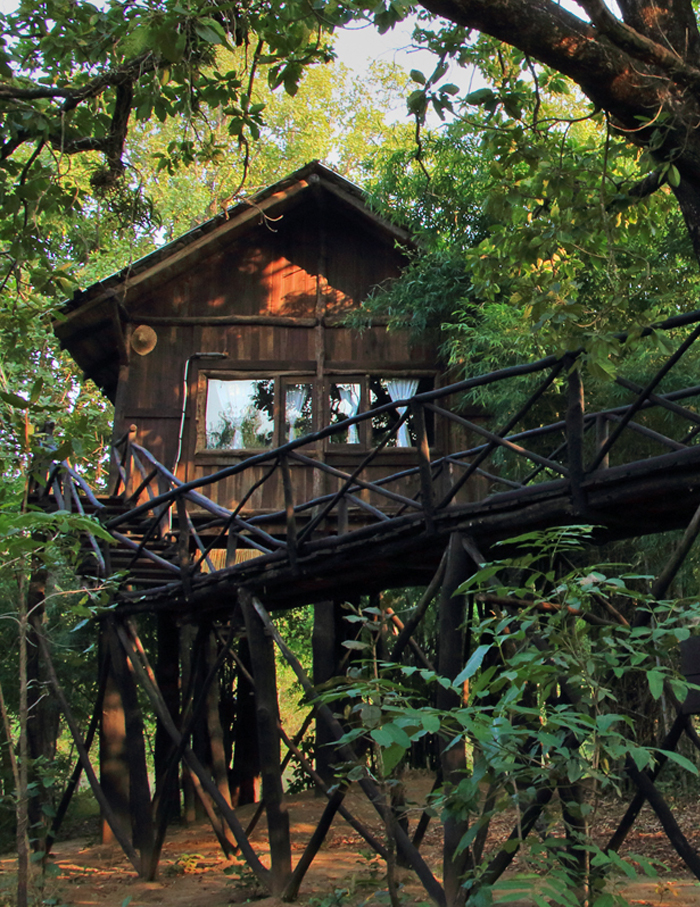 If the thought of unobstructed scenes of dense forest trees, frequent sightings of various species of animals, birds and reptiles, frame-worthy views of sunrises and sunsets tingles your soul, then The Treehouse Hideaway by Pugdundee Safaris located on the outskirts of Bandhavgarh Tiger Reserve in Madhya Pradesh will quench your thirst for outdoorsy adventures. The property hosts comfortable but rousing stays at its five tree houses nestled on the trail of lush jungle. The hideaways are each named Mahua, Tendu, Peepal, Banyan and Palash, with the rooms portraying a soothing blend of contemporary and jungle-themed interiors with amenities aplenty. 
Skirted by the mighty Vindhya Hills in Umaria district, The Treehouse Hideaway arranges daily jungle safaris, cycling trails. picnics in the park periphery, visit to Ban Sagar Dam, village visits, craft workshops with local artisans and bamboo weavers. On prior request, the staff also arranges for interaction with the local Baiga community who welcome guests wholeheartedly and share their culture, dance performances and culinary expertise for an experience that the inner child in you will want to come back to time and again!
Where: Umaria district-Badhavgarh Rd, Vijarhia, Madhya Pradesh-484661
If a peek into these luxury resorts in India inspired you to pack your bags and head for adventure, make sure to check out India's first Raffles hotel in Udaipur that may prove irresistible