Homes
Bindu Manchanda follows her passion for heritage conservation and shares a peek into the glorious Huzoor Palace, a true icon of the art deco style in Porbandar
FEB 24, 2020
| By Bindu Manchanda
My love for heritage began with the exposure I got from my mother, an art historian. Though meeting Martand Singh, during his time as Vice Chairman of Indian National Trust for Art and Cultural Heritage (INTACH), was life-altering.
Mapu, as he was fondly addressed by all, put me on a path to revive and reuse heritage buildings and objects. Indeed, my work with INTACH has provided unimaginable opportunities for the scale and depth of discovery—from working with conservation and museum experts, architects and designers to skilled craftspeople, stone and woodcarvers. I recently established my Delhi based practice called Cultural Conservation Consultants.
My first private project was our home in Goa, a 150-year-old ruined Portuguese structure that my husband found. I restored it by working only with skilled craftsmen and trained labour from Rajasthan. This gave me the confidence to take up projects whenever possible.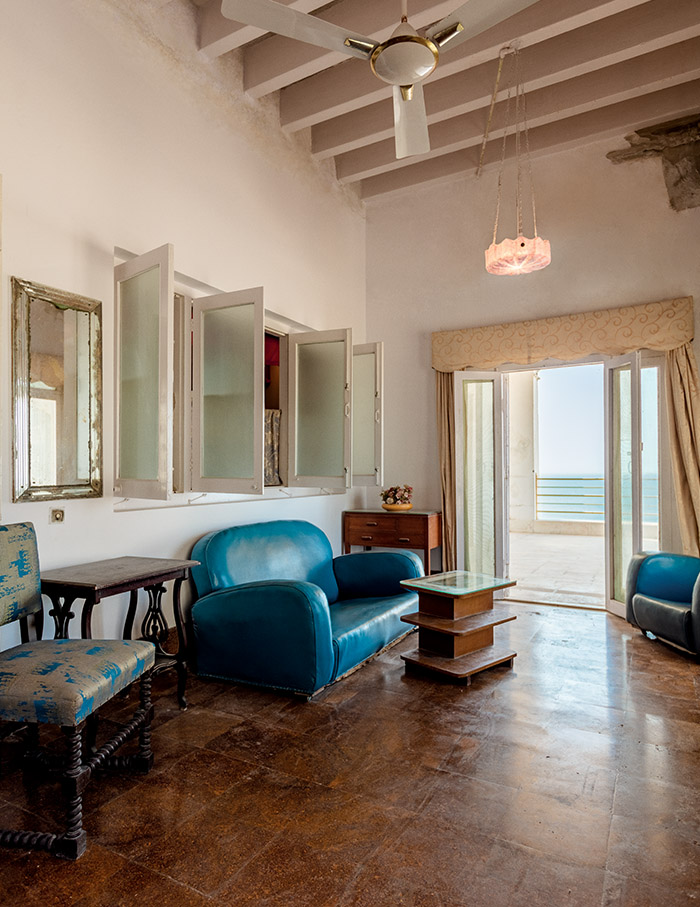 That's how I chanced upon the stunning Huzoor Palace in Porbandar. It is a special privilege because it is an undiscovered gem and introducing it through ELLE DECOR is exceptional… My excitement also comes from the honour of contributing in a small way towards Mahatma Gandhi's native place on the occasion of his 150th birth anniversary this year.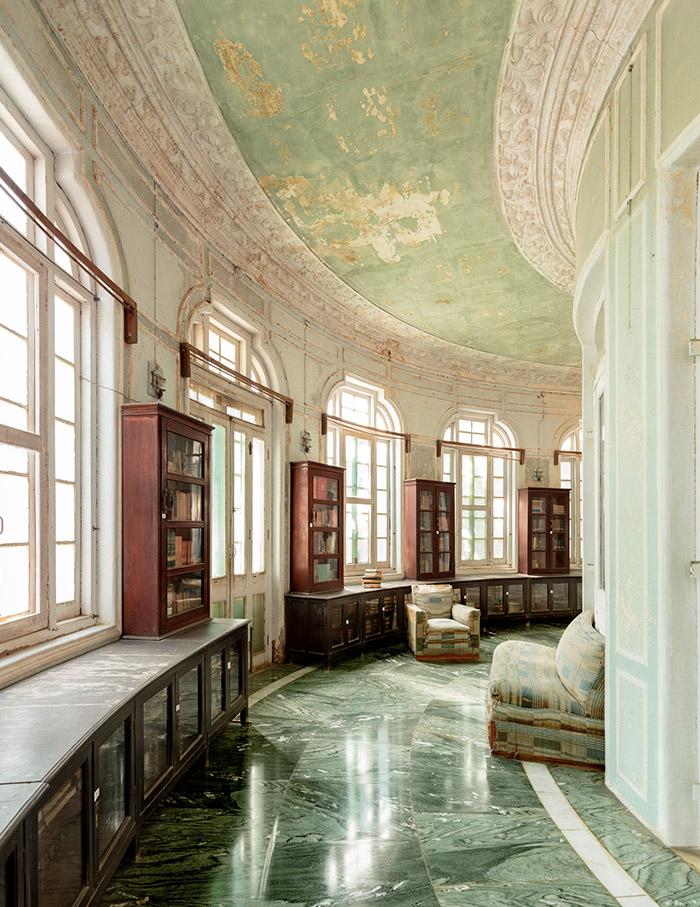 I was enthralled when I first visited the palace at the invitation of Harender Kumar of Porbandar, who inherited the property from his late mother in 1989. I loved it for its scale and setting by the sea, its perfect proportions and the vast treasure of art deco objects, its architectural features as well as its interiors—from the furniture, lighting and carpets in bold lines and geometric patterns to walls painted in pastel pinks, blues and greens. Built circa 1930, the palace is unique for its true art deco spirit.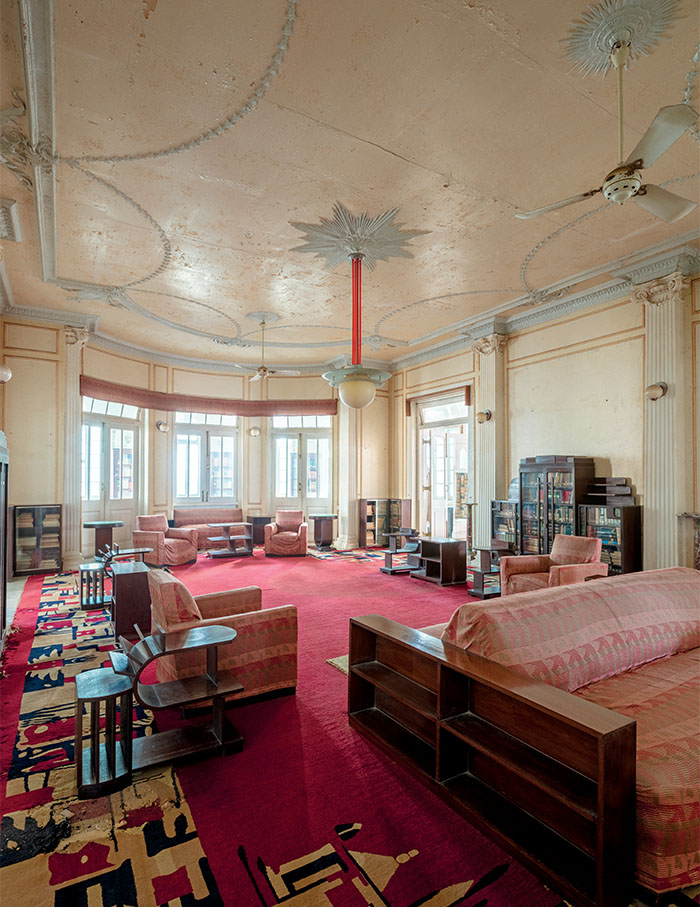 The building standing by the sea is a treasure of the style of the era. It differs from most traditional Indian palaces such that it is not built in a series of courtyards, wherein the deeper you go the more private it becomes, creating inward-looking palaces. Instead, this palace is outward-looking with circular galleries that encircle rooms and look out to the sea, bringing the outdoors in. It's wider than it is deeper, more expansive than overwhelming. The elegant grandeur pulls attention in; while its edgy style and a stunning location by the sea make it not a property that leaves you speechless, rather one that serves as a conversation starter.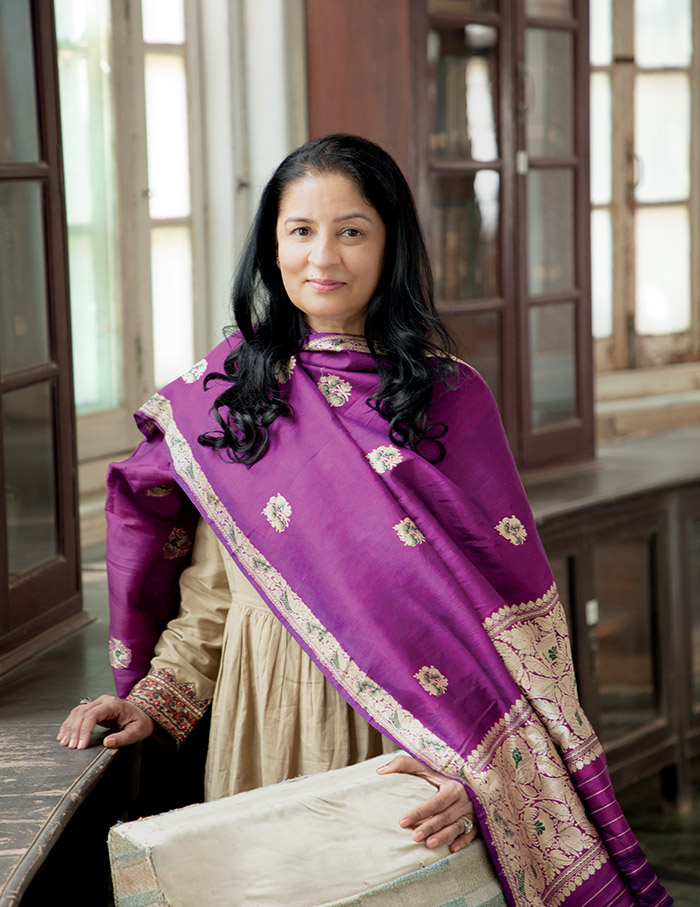 The palace has an intriguing history. It was designed and commissioned by the current crown- prince's stepfather, the late Maharana Natwarsinhji of Porbandar—who was also the captain of the first official Indian test cricket team to England in 1932. Through the many phases spread across four years in which this royal home was built, the then king travelled with local artisans to Europe, so that they could learn to replicate the art deco style firsthand for this palace. After completion, the royal family moved from their former residence at Raj Mahal to Huzoor Palace.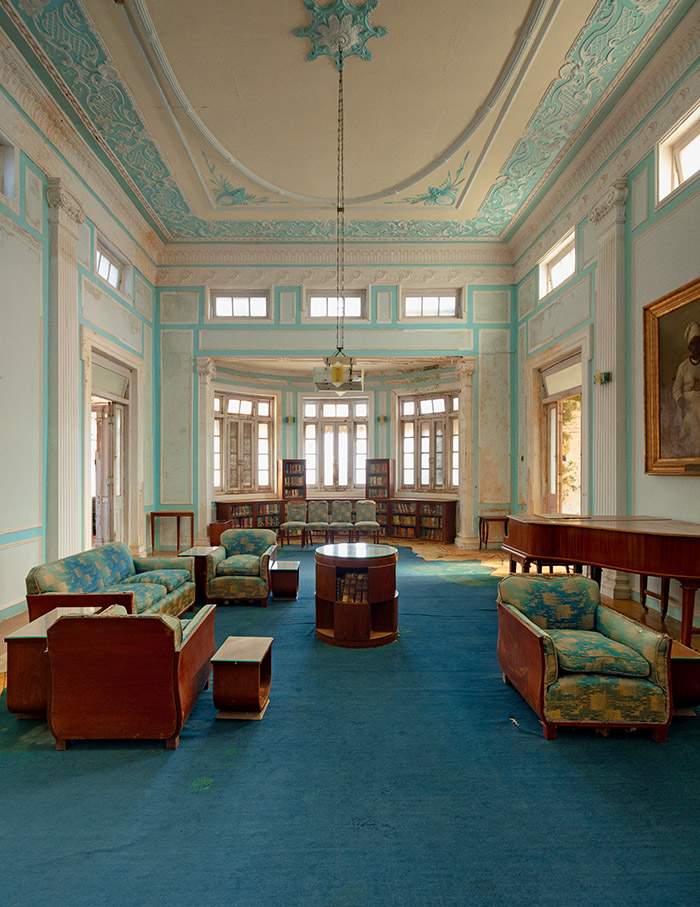 "In all, the current total area is approximately 2,83,500 sq ft, excluding the 90,000 sq ft beach area (part of the private premises), between the main palace building and the sea. Inside this two-storeyed structure that spans a built-up area of 83,000 sq ft lie 19 chambers on the upper level, including reception rooms, private boudoirs, dressing areas, bathrooms and passageways. The lower level houses 12 reception and dining zones, including a billiard and card room, assorted kitchens and storerooms. It also opens up to an expansive internal courtyard, complete with ponds and a garden."
Produced by Mrudul Pathak Kundu and Anamika Butalia