Design
Beyond Designs traces timeless tints and tinges in their contemporary collection of television lounge spaces
MAR 11, 2022
| By Rhea Sinha
Capturing the classic yet contemporary essence of luxe living spaces in all abodes, Beyond Designs by Neha and Sachin Gupta unveils their au courant curated collection of television lounge spaces fashioned to fit precisely in every element. 
Eminent for their alluring amalgam of exquisite and effortless interior design, bespoke boutique decor, and fanciful furnishings, the New Delhi atelier exhibits an elegant ambiance in that part of the home which portrays a stately setting striking to every onlooker's eye, the television lounges. 
Manifesting a modish moodboard of vintage floral fabrics, sober shades, antique artworks and custom current furniture, the collection flaunts a fusion of florid and fanciful flair with finesse.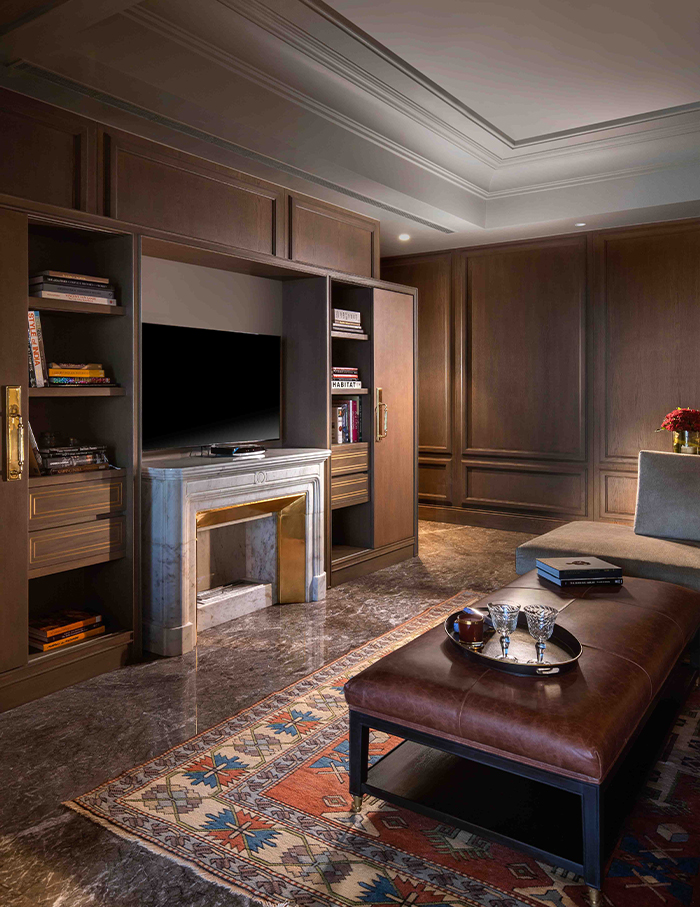 Integral to their prevalent design philosophy of twenty years in illustrating impressive individual urban projects for high-profile personalities and more, Beyond Designs curates ornate stunning spaces with a classic old world charm in their recent residential design endeavours. 
Introducing an alluring assemblage of rich and ritzy residences, the fine series of television lounge spaces features a manifold of  distinct diacritic spaces each complete with an exclusive character. 
A miscellaneous material palette made up of gold accents, mirror clad coffee tables, wooden panelled walls, marble fireplace finishings, and a gallery of attractive artwork come together in the timeless lounge spaces, modelling charismatic contemporary construction with comfort.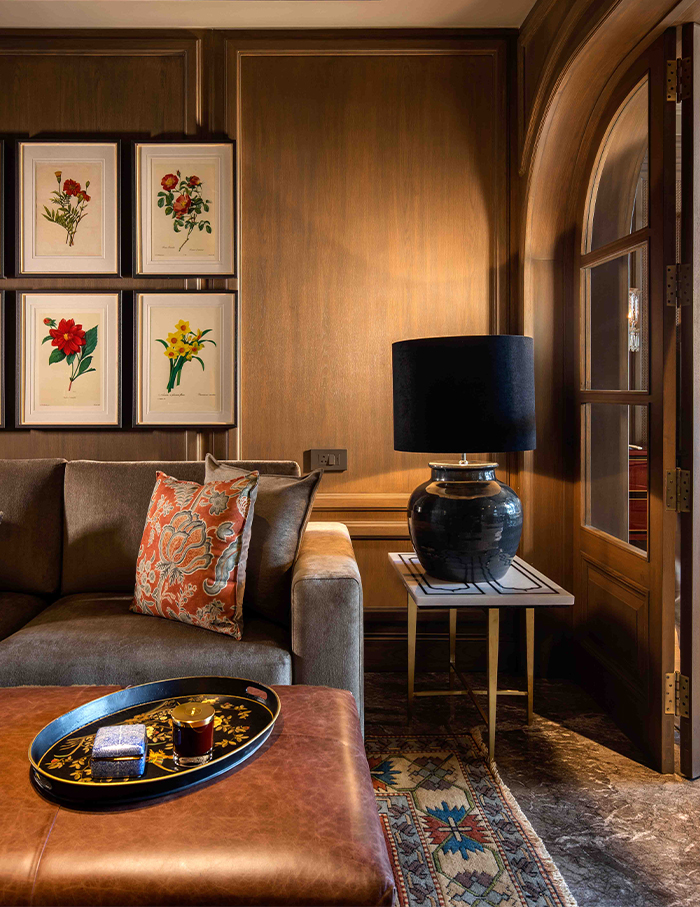 Incorporating innuendos from eclectic expression in decor around the world, the brand crafts a harmonious connection with Indian heritage and culture in their one-of-a-kind handsome home interiors, translating their client's visions and reverie into reality. 
The firm's Flagship store at the Mehrauli-Gurgaon Road, New Delhi accommodates their recently launched brand Beyond Designs Home, an accessories boutique retailing bespoke chic and cosmopolitan furniture pieces encompassing a premium textile palette.
Distinguished designer duo Neha and Sachin Gupta celebrated in acclaimed journals, impress once again with their iconic aesthetic image inspired by ingenious artistic and in vogue decor and design in the stunning series of television lounge spaces. Their penchant pursuing experimentation in art and antiques weds a passionate preference of luxe living in their eye for extraordinary and dainty design.