Homes
Neha and Sachin Gupta of Beyond Designs craft a symphony of timeless charm set in a contemporary aesthetic in this Kolkata home
FEB 28, 2020
| By Aneesha Bhadri
A resplendent array of colours, patterns and textures come together in a classic setting in this two storeyed home in the cultural capital of India. Fashioned by Neha and Sachin Gupta of Beyond Designs, every piece of furniture is treated as a work of art in a space where old meets new.
The first floor houses a long corridor, an L-shaped bar, the parent's room, the daughter's room and her study. The corridor near the entrance is decorated with upholstered vintage chairs on either side of a console, a photo gallery sandwiched between wall scones, another faceted console with brass table lamps and a large mirror on the wall.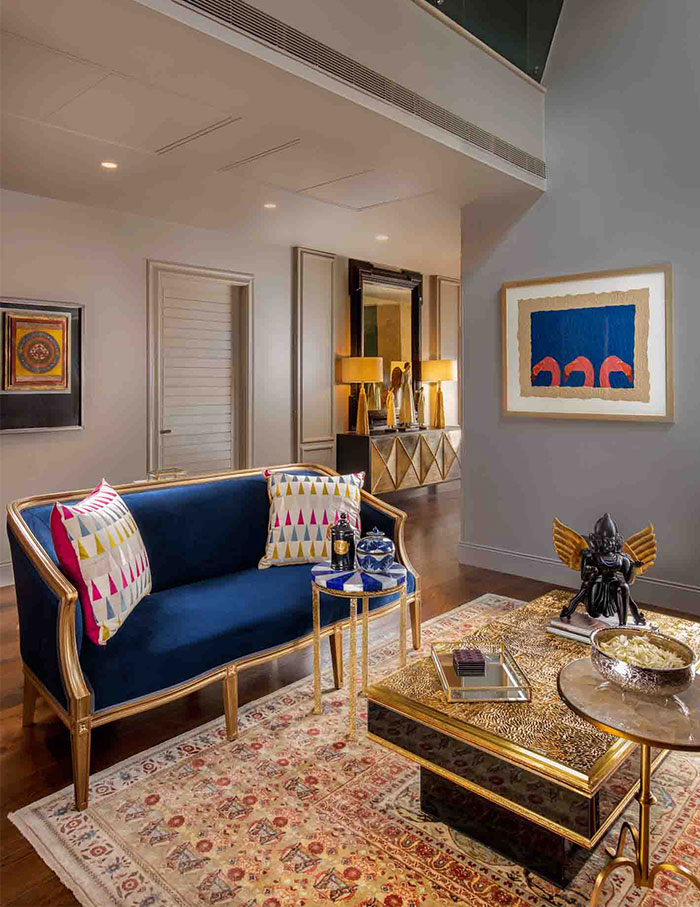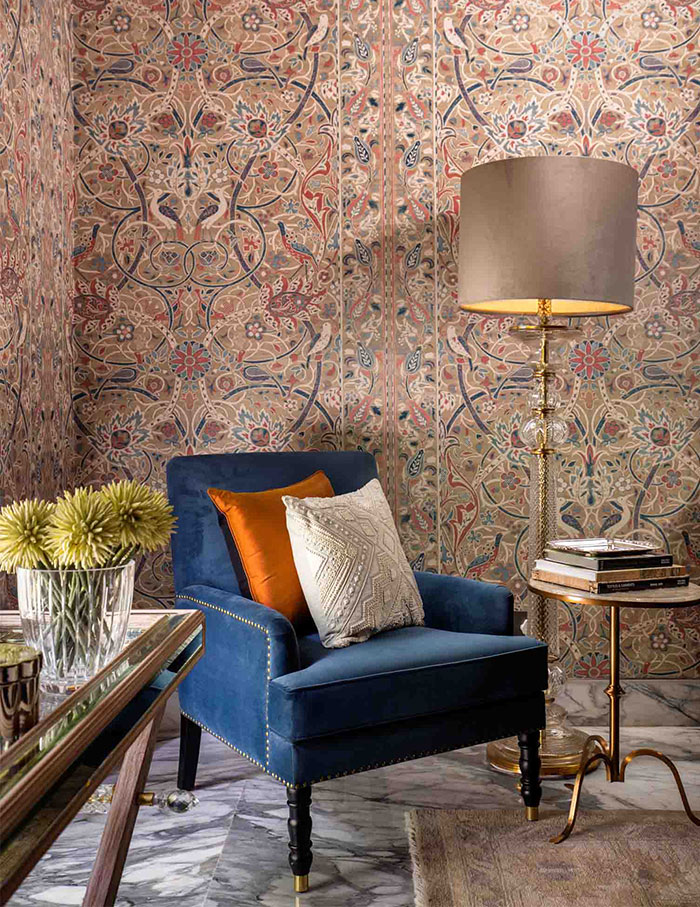 In the bar, rich materials are balanced with natural ones. A modern piece of art is coupled with folklore paintings set in elaborate frames and an artwork on canvas with a wooden frame in antique gold polish. Neutral painted walls complement wood panellings on the other side. The wall panelling in black around the bar counter with an inlaid stone top and golden accents captures the theme of the space perfectly.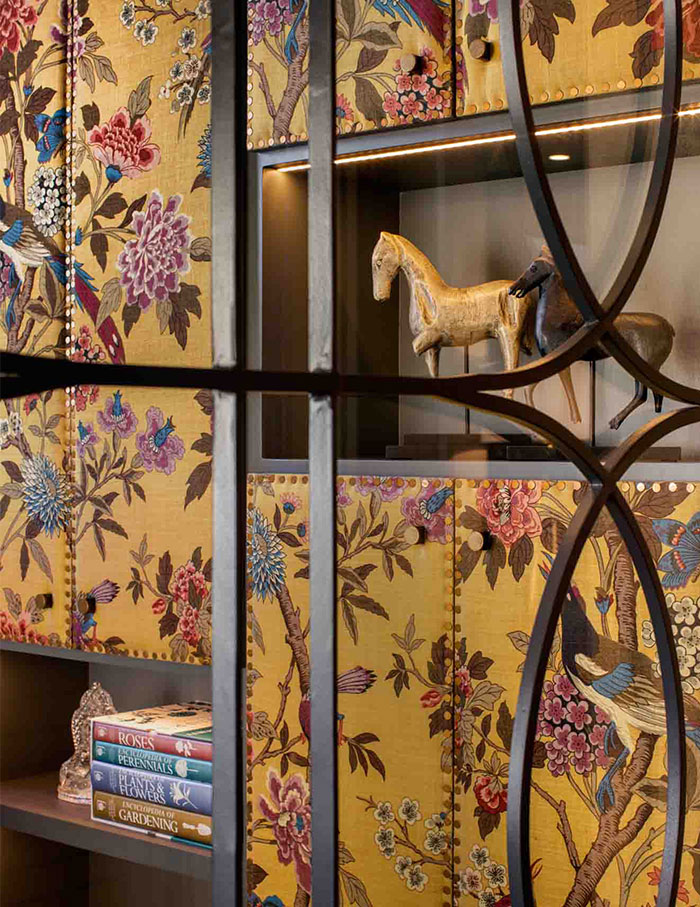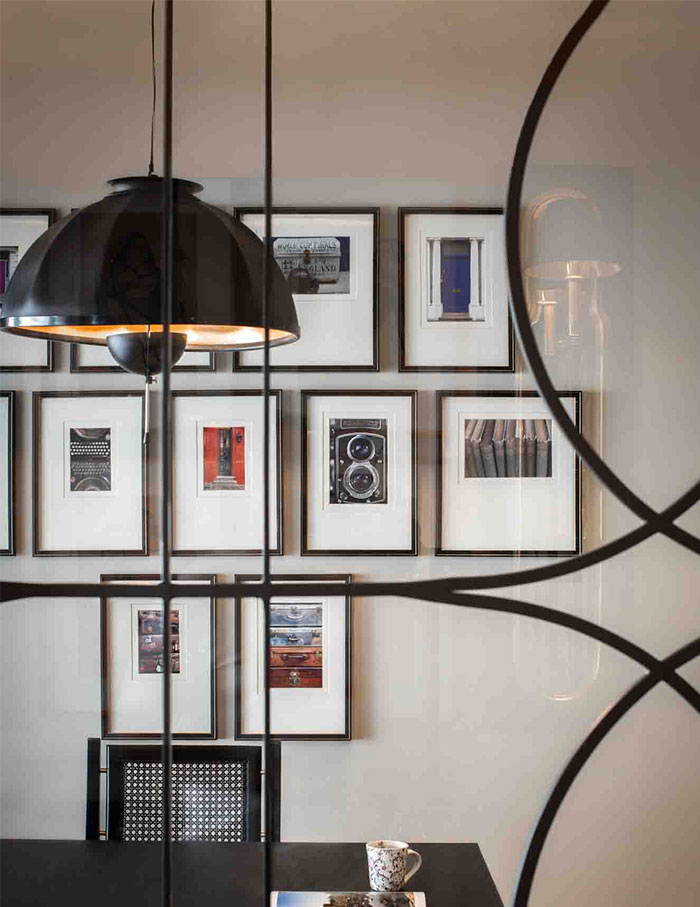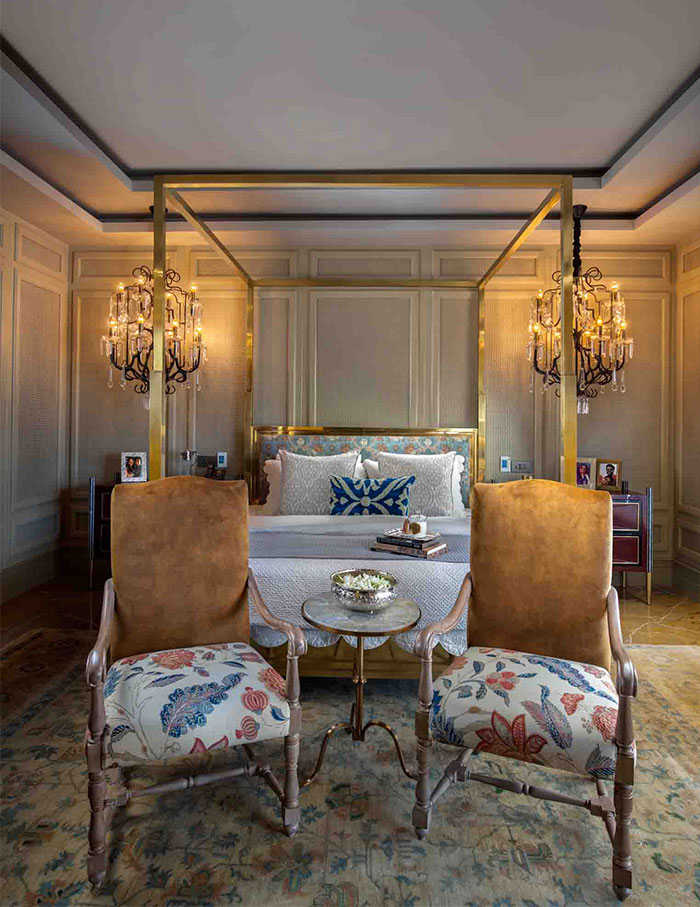 In the adjoining bedroom, sumptuous leather panelling and fabric cladding on the walls lends a luxurious touch, while the curved headboard covered in velvet upholstery and fitted with rivets, adds a vintage element. The daugher's bed chamber is done up in blue with galleries of pretty framed photographs. A mirror-clad, four-poster bed touched up with gold polish and a headboard in a shimmering white fabric create a luminous spot in the room.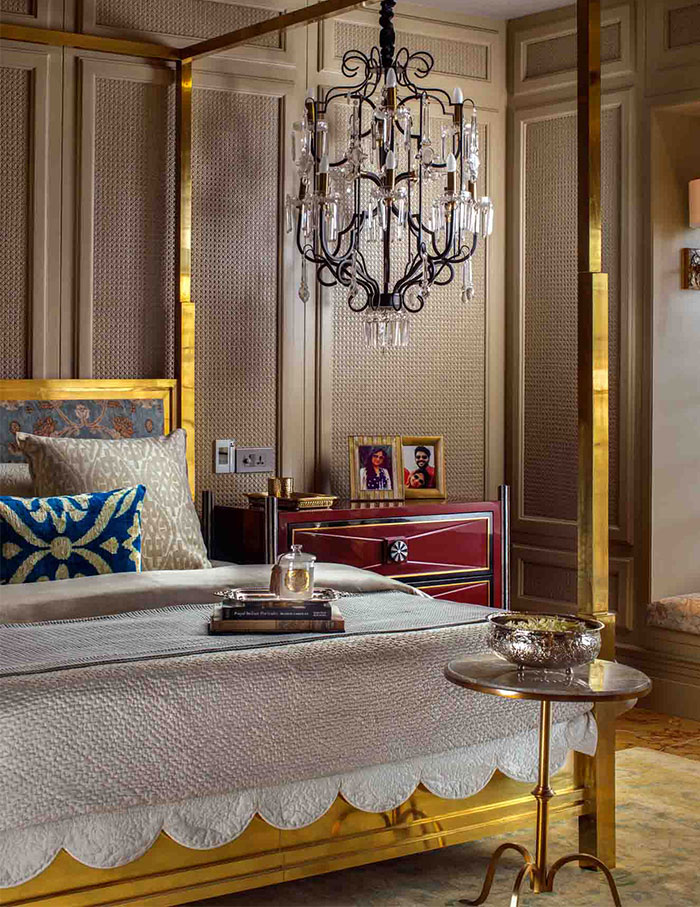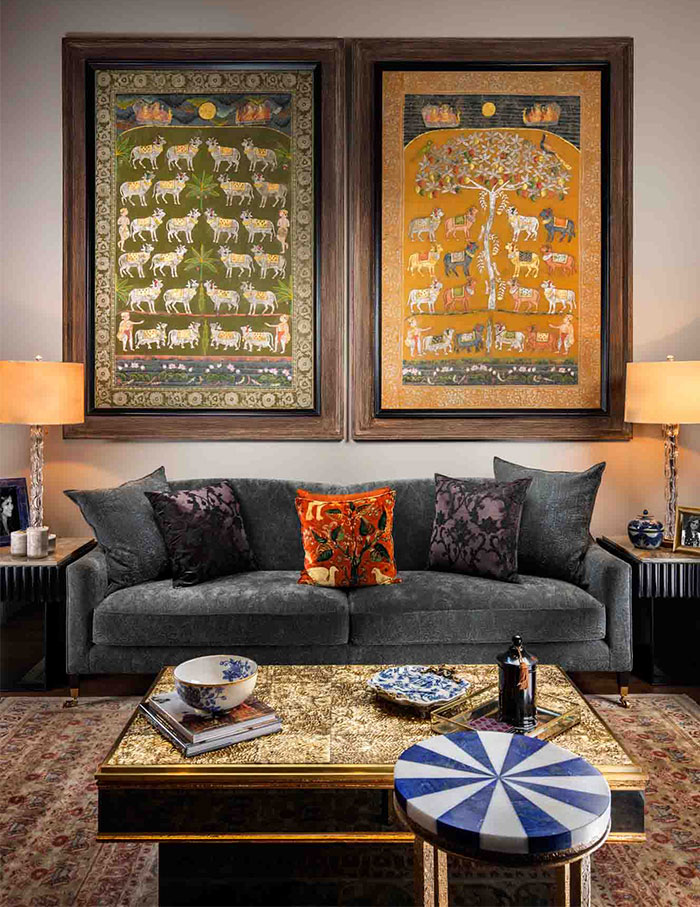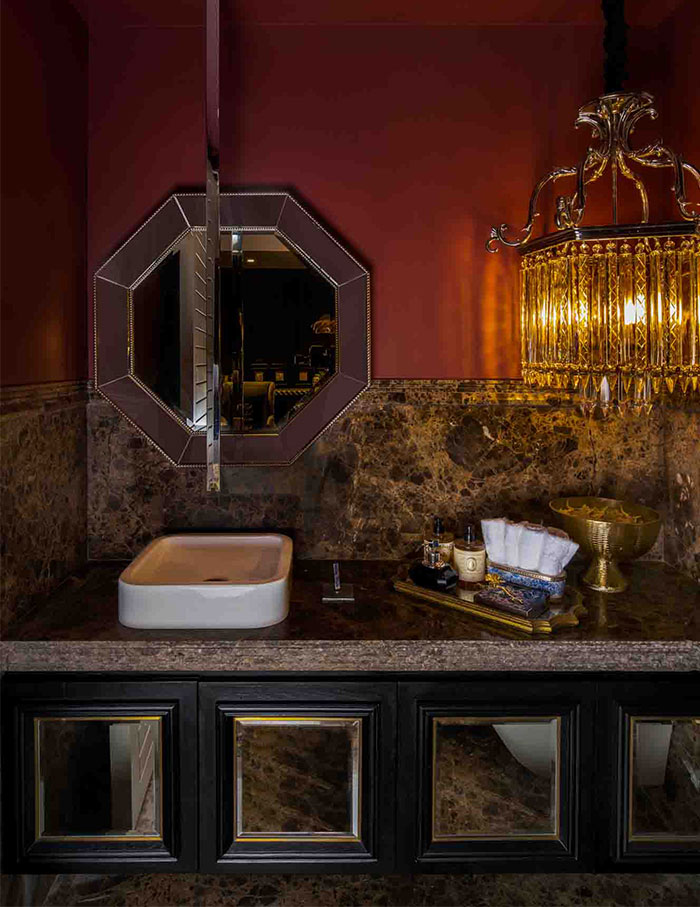 On the other hand, her study is a vibrant space with a wall unit in wood covered in a bright printed fabric, a wood and brass study table, along with chairs having wicker mesh backs and upholstered seats in rust orange velvet. A four-poster bed finished in antique gold lends a regal touch to the master bedroom on the second level, even as wicker mesh paneling with matte PU finish in white on the walls keeps the background natural. The bedside tables in red with decorative knobs lend a striking contrast. Elaborate crystal chandeliers on either side accentuate the symmetry of the room, while the window nook forms a cosy seating area, with brass lighting accents.