Design
Ayesha Puri helms a diamond in the rough with Vandals, a jewellery store in Mumbai
MAR 6, 2020
| By Vedika Nair
In an effort to change the future of jewellery design in the country, Vandana Jagwani has launched Vandals—India's first laboratory-grown diamond jewellery store. Designed by Ayesha Puri of Sanjay Puri Architects, this Bandra store showcases a seamless collaboration between art, design and technology.
As we enter the store, we're greeted with shutters wrapped in customised vinyl using colourful text against grey and white multidirectional stripes. The word 'Vault' is etched using an antique pixelated video game font to add a playful element. A number of pop art elements juxtaposed with plush furniture and console tables create the perfect balance between the forward and classical thinking that the brand stands for. An enchanting quote by Banksy encapsulates the concept of imagining a city that turns dreams into reality, where no one is bound by limits and everyone evolves to redefine the future.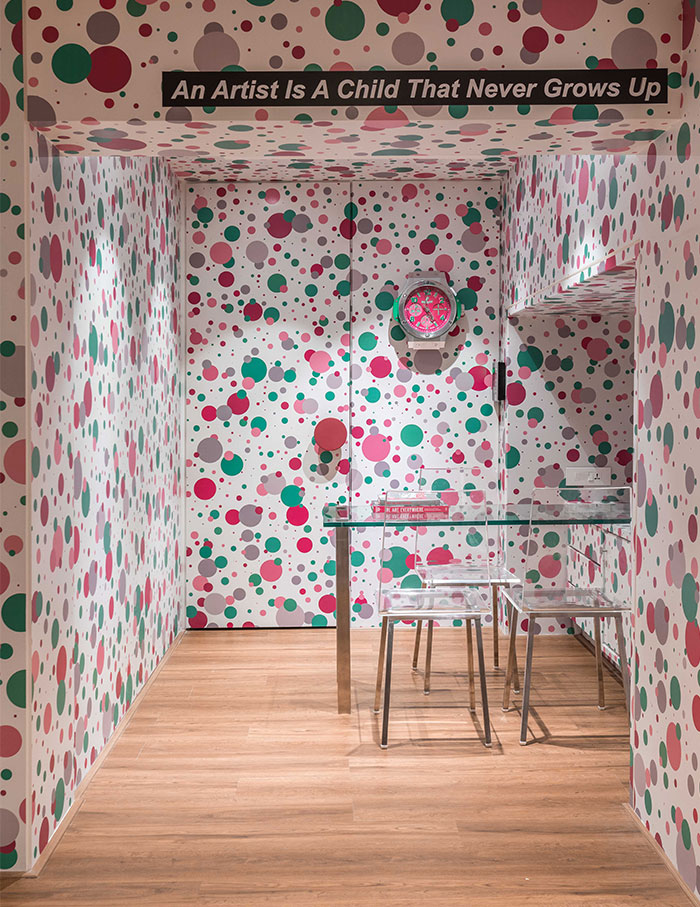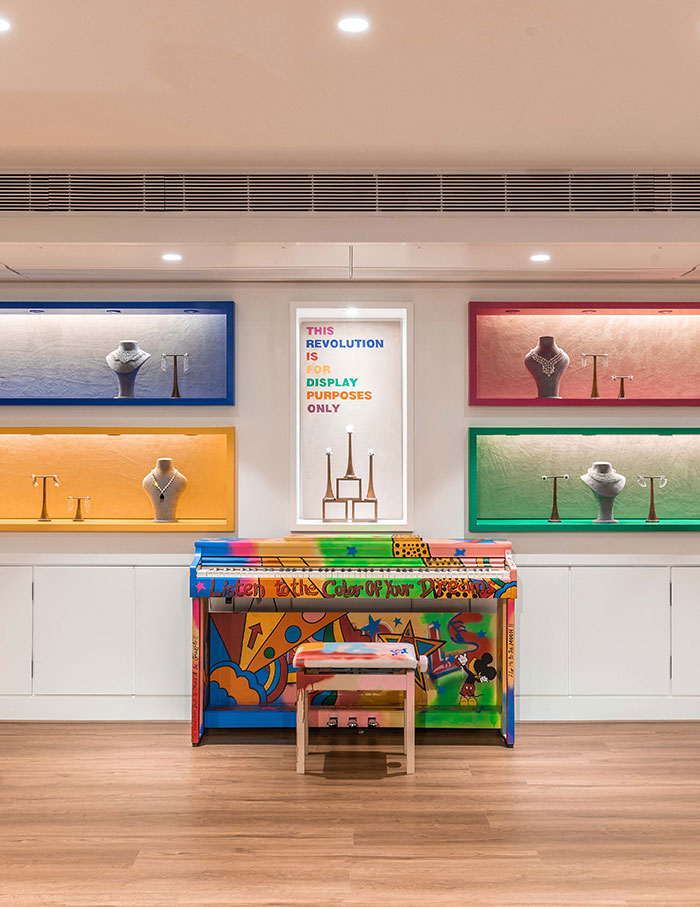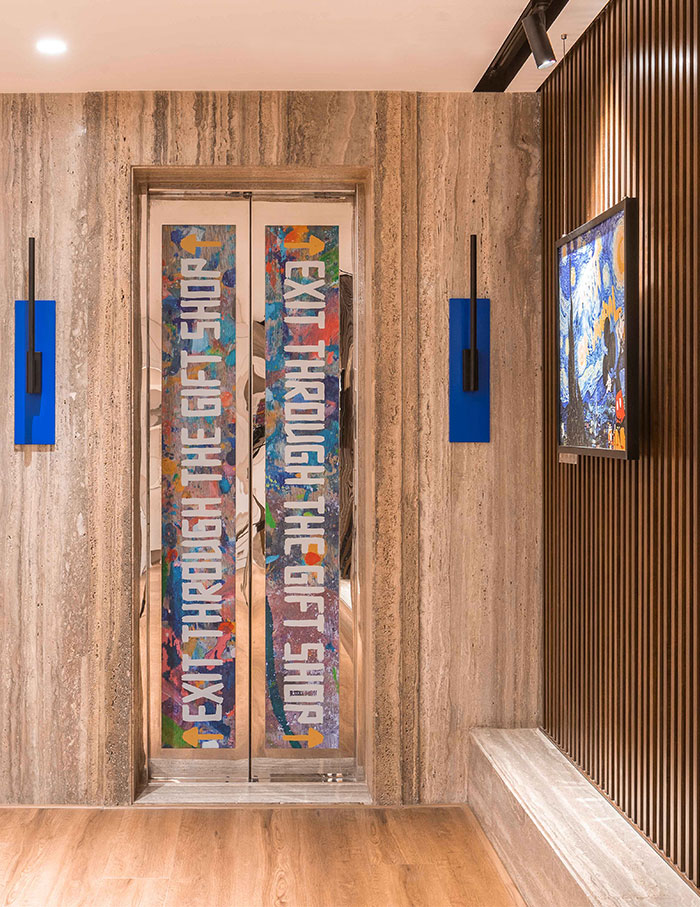 Meandering through we see a custom wall mural hangs behind the futuristic leather-clad metal desk and opens up to display the jewellery. Puri worked closely with graphic designer Heta Bhuta of Slaate Co to create this unique piece of art, hand painted by local artists on to an automated canvas screen. A mezzanine floor is screened off from the bottom level with a curtain of metal rafters that turn around. Suspended art hangs in front of the screen, designed by Ayesha and Vandana to showcase an amalgamation of old techniques with new ideas.
A hand painted piano sits amidst four multicoloured jewellery shelves, while a custom Bang & Olufsen speaker is treated as a canvas for graffiti inspired by street art. A million green and pink polka dots are seen in the cashier zone to symbolise the non-existent limit to a person's ideas. As we exit the store through the elevator, the doors read "exit through the gift shop" on a paint-splattered back.