Homes
Avinash Joshy of Studio Nirvana revamps an ageing abode in Thrissur into a recreational retreat
FEB 12, 2021
| By Sanjukta Ghosh
Designer Avinash Joshy of Studio Nirvana was more than ecstatic to take up this project in Thrissur—the redesign of an ageing structure—to amaze the homeowner, a dear friend of his.
The 1,000 sq ft floor space is converted into a recreational retreat for the owner to host intimate gatherings with friends and family. Joshy says that to serve its new purpose, the edifice has seen many changes: "The structure was old with laterite and mud walls. So, we made several changes and reinforcements, opening up spaces, relocating doors, etc."
One of the constants within this abode is that the entire space uses grey oxide flooring. This is done to visually and seamlessly connect all sections of the property.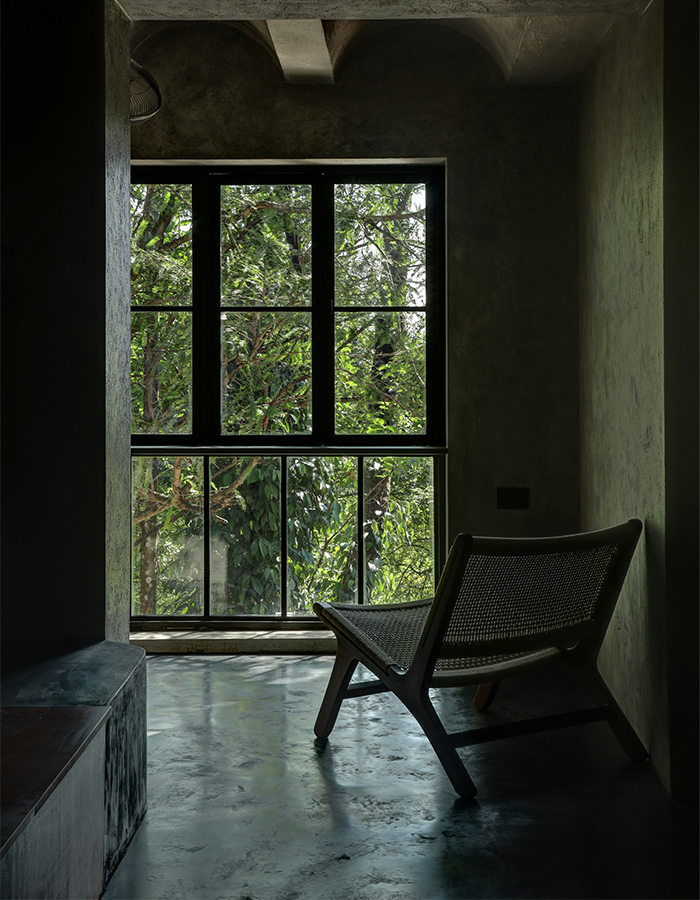 The main entrance opens into a corridor with metal windows on the right that look out to the terrace, while on the left is the bedroom. An open wardrobe as well as a bedroom-turned-powder room are located at the end of the same passageway. Light streams in through a pair of arched windows and drenches the bathroom in natural light.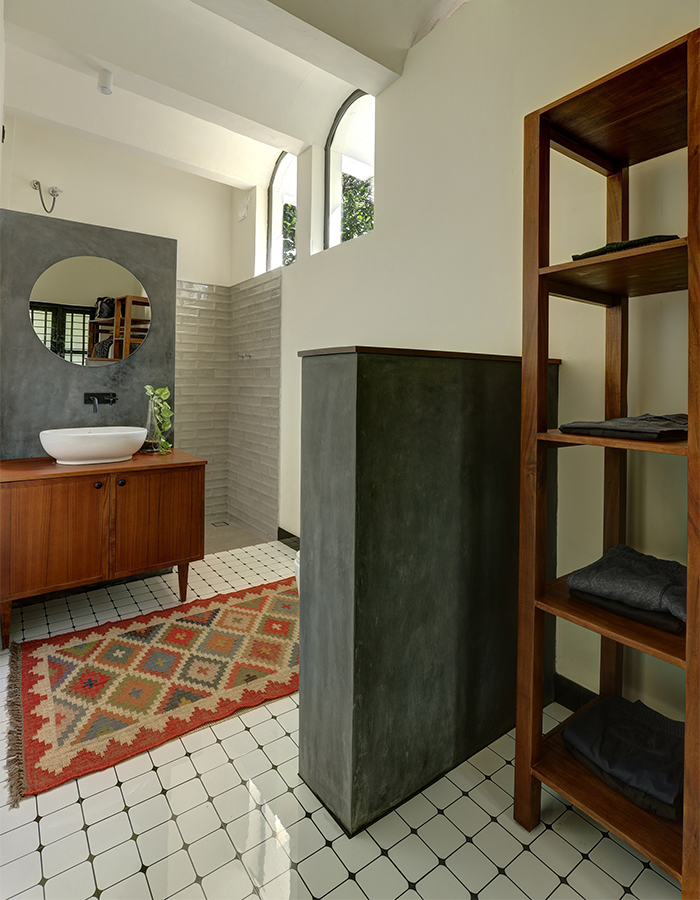 Near the bedroom is a "big opening" that runs into a hangout zone. It abuts a bar and pantry with metal windows that overlook paddy fields.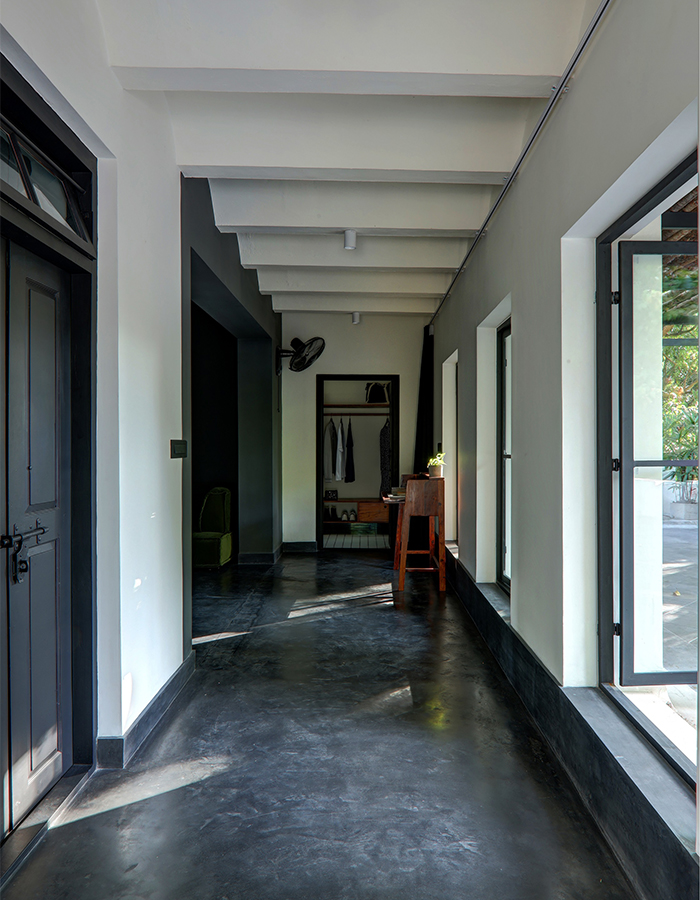 "Considering how compact the home is, we didn't want to fill it up with things. So, we deliberately veered towards a minimal design while opening the space up," says Joshy, adding, "We designed the centre of the home to be cosy with dark finishes such that the windows on the sides bring in a contrast of light and darkness within a single space."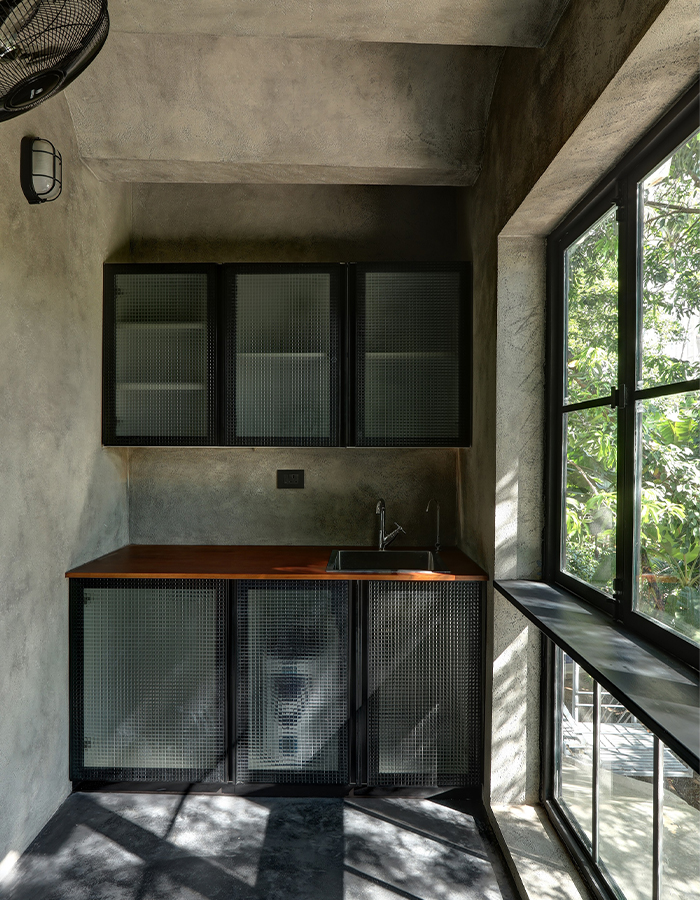 A large olive green sofa is custom-made with the help of Homework Living in Kerala, and is tucked between dark grey walls in the hangout zone.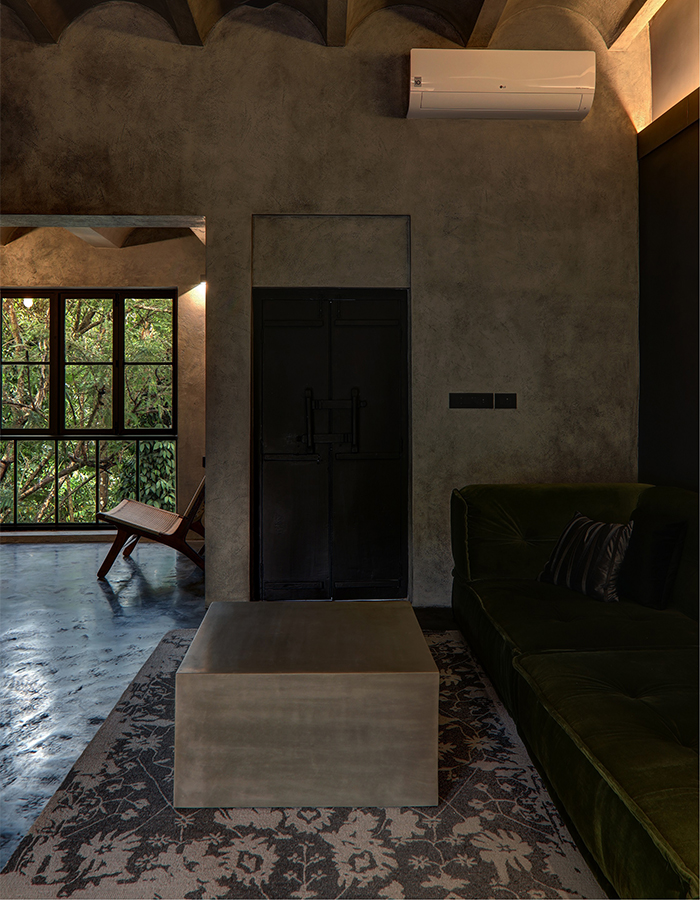 One of our favourite spots is the terrace for its simple roofing of dried wooden logs on one side, which leaves the rest of the space open-to-sky with an uninterrupted view of the surrounding lush greenery. "We designed a concrete seating with planter box as the backrest, so that the homeowner can use this space to host family and friends," adds Joshy.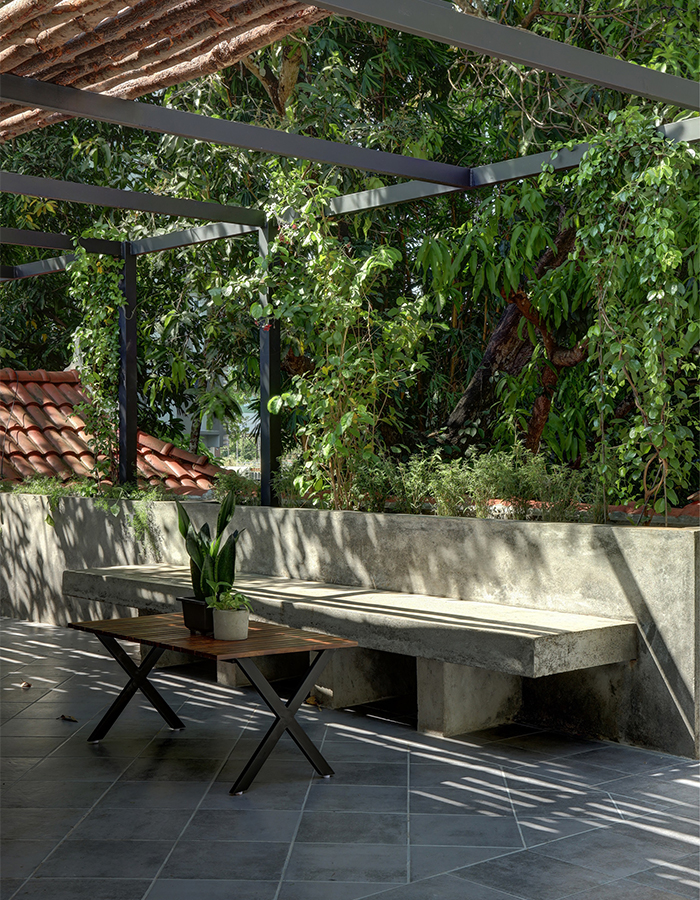 Joshy discloses that his practice Studio Nirvana's identity is rooted in creating Zen-like spaces, keeping things simple and relaxed. "We believe in bringing the outdoors in, creating relatable spaces and to allow a moment of bliss," he concludes.