Homes
Author Brenda Cullerton's New York-style loft blends modern influences and rustic elements in a gamut of kaleidoscopic shades
NOV 23, 2020
| By Tasneem Merchant
Brenda Cullerton is a champion of the "love at first sight" phenomenon. That is exactly what happened when she first saw this New York property that she now calls home. "I've always felt a house is more than just walls and windows or a financial investment. It's a relationship. I could feel the chemistry from the moment I walked in here," she explains.
The 2,300 sq ft, 19th-century space has three large bedrooms and two vast living areas, a deliberate step to retain the open nature of the original structure. Cullerton was keen on not "apartmentalising" the spacious property, allowing it to grow and evolve as she and her family did.
Her residence is a colourful melee of the cities she has travelled to, especially in the Middle East, and also has aspirational value for the country she wants to visit—India. "I've been obsessed with exploring new places. It has a huge impact on me and I bring a piece of those places home. I have seven picture books on India and they too, have influenced me a lot," Cullerton avers.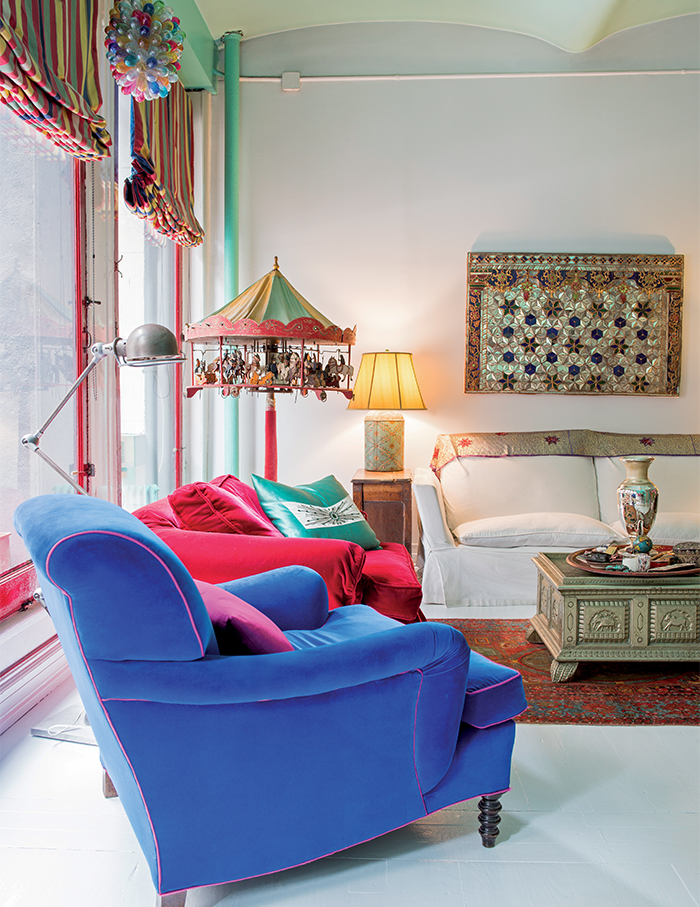 Creative arch In order to build on the relationship she had with her abode, Cullerton took it upon herself to decorate and renovate it. She and her husband put their backs into it and even changed the layout of one room to incorporate high arches and custom-made, colourful glass panes.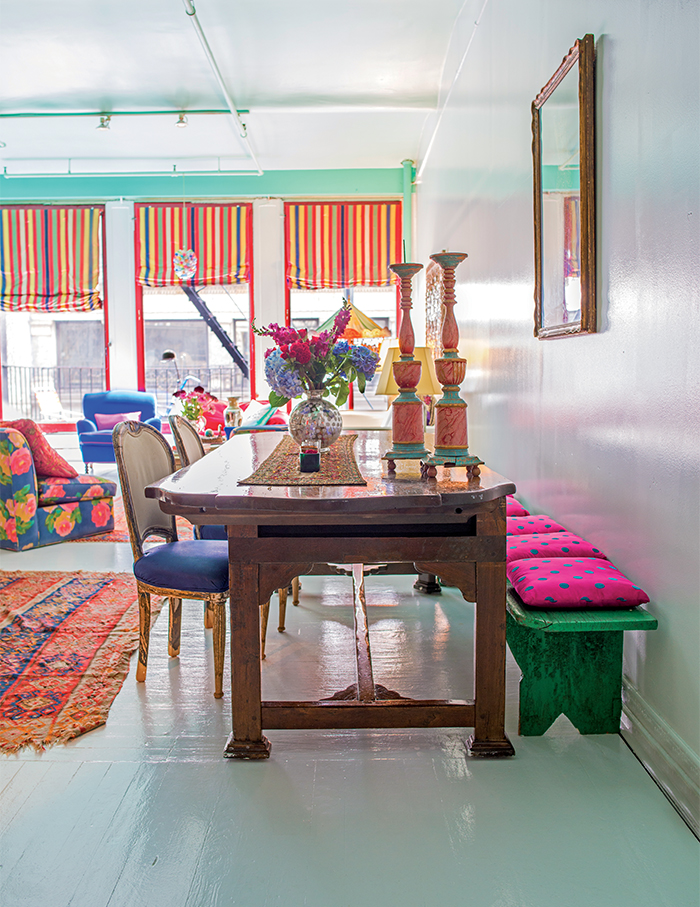 "The doors leading into the different boudoirs are bespoke, while the handblown panels are all in the requested shades." She also adds, "I was inspired by a lot of other accommodations while refurbishing the residence. I had an entire journal of images to refer to."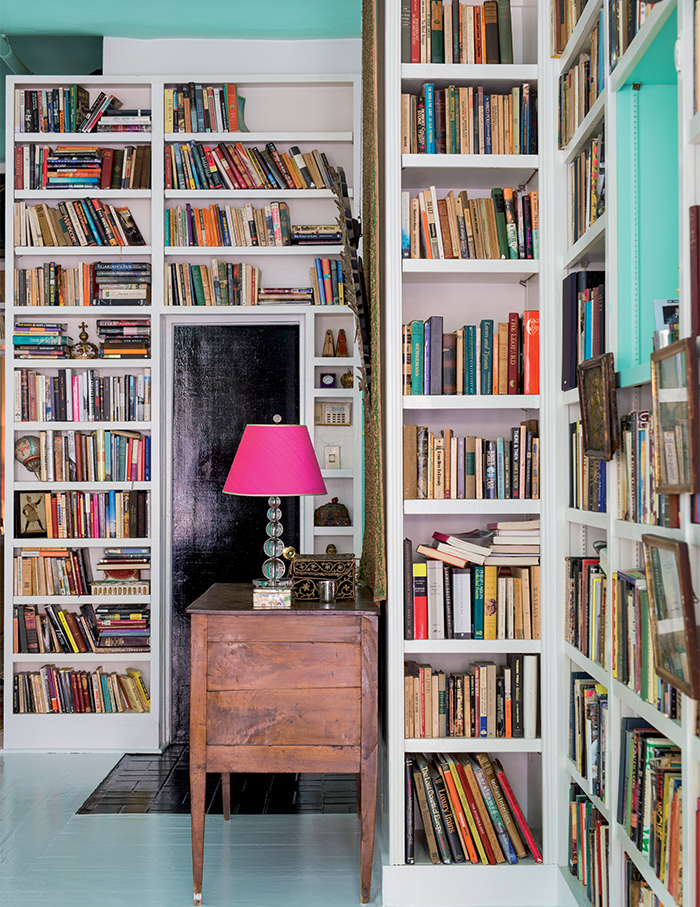 Few of her favourite things For Cullerton, her oasis is the perfect getaway to indulge in several, much-loved pastimes. "My husband and I are fond of cooking, something we indulged in even when the kids were young. We also love to entertain," she elaborates. Even so, the house is her sanctuary where she can write in peace. Though she is fond of all aspects of her haven, her heart belongs to her boudoir, especially the corner with the bed.