Homes
At 30,000 sq ft, this colossal, two storeyed bungalow in central India, with its spatial planning and artsy inclusions, proves to be Rajiv Saini's piece de resistance
JAN 10, 2023
| By Anamika Butalia
It's rare for an architect to still remain involved in a project almost two years after the homeowners moved into the residence. But not Rajiv Saini.
That he's ensured a shipment of numerous artworks arrived in time for his visit, reminds me of the dialogue from the movie 2001: A Space Odyssey, "I've still got the greatest enthusiasm and confidence in the mission". And these words ring true during our time at the Kedias home in Indore.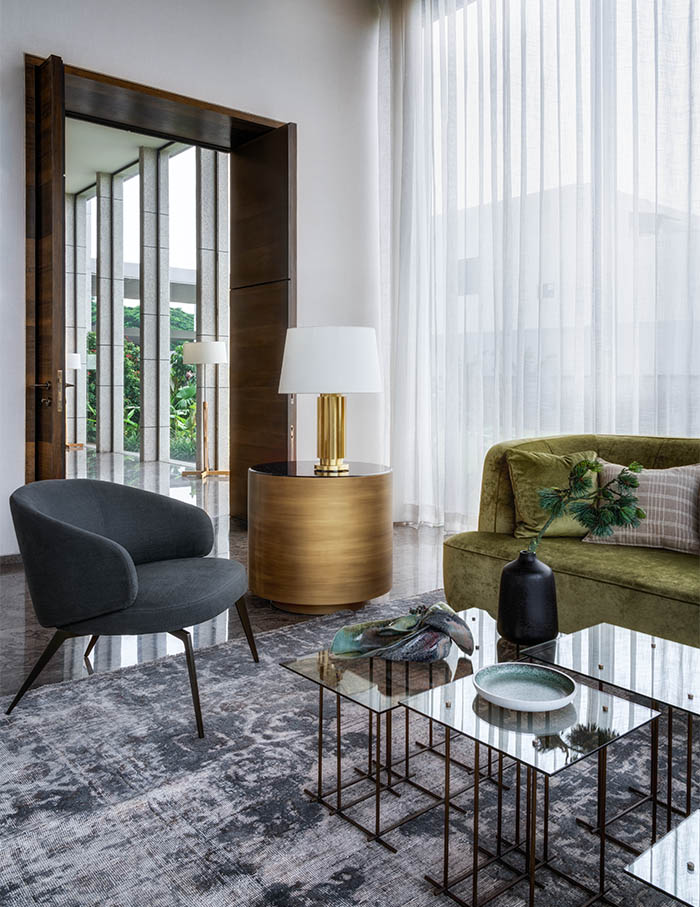 As we walk through the enormous residence set on a 2.75-acre plot, Saini's zest is palpable. He begins by talking about how the abode is built on less than half of the acreage since that portion was procured after construction had begun. So, Saini decided to have it developed as a sprawling lawn with soft landscaping and a walking track.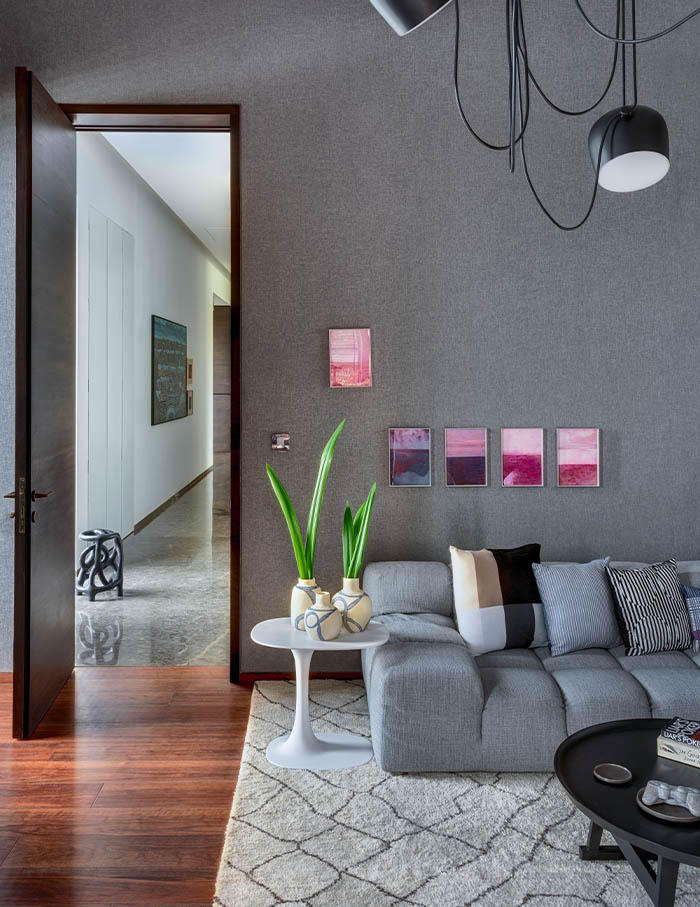 What he's most excited about is spatial planning. "It resulted in broad passageways, expansive suites and more than enough room to add art and design details," says Rajiv Saini.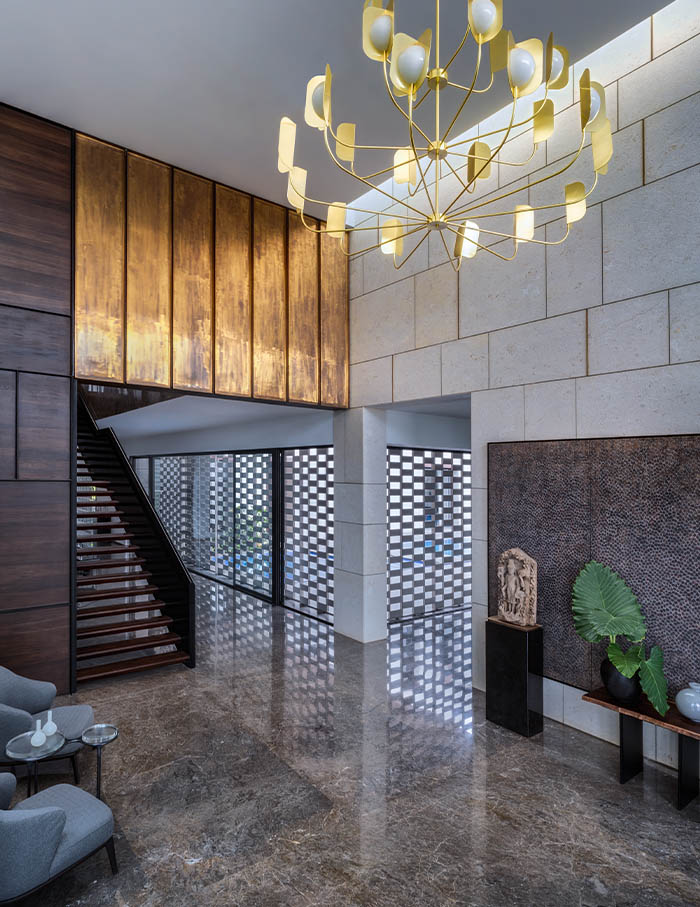 From the outside, the home appears inconspicuous but as the main doors open, they reveal a brass-panelled, double heighted foyer. It serves as the main artery connecting every wing of the structure.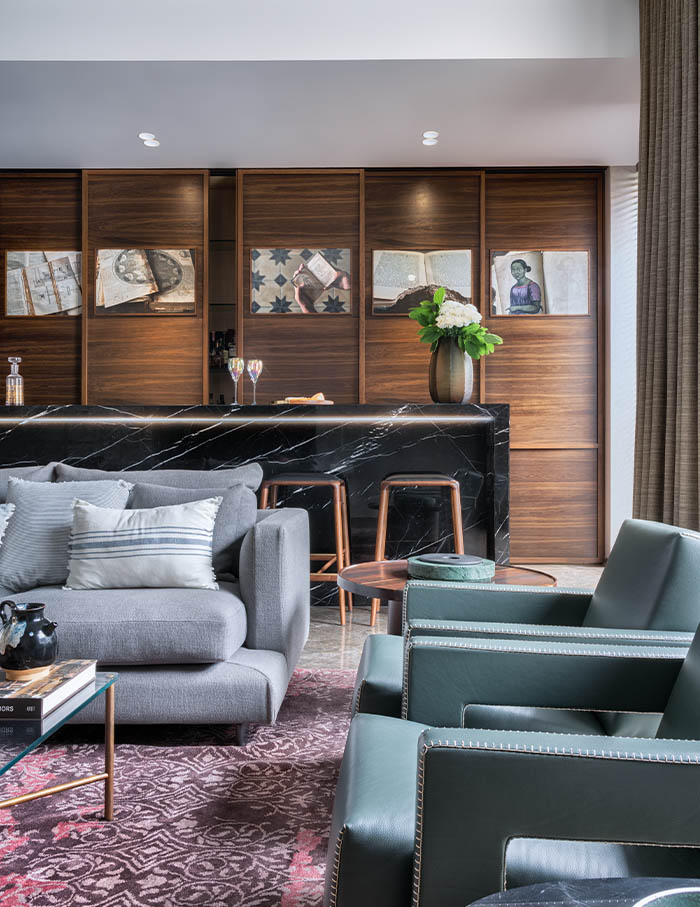 The passageway on the left leads to formal living, dining and meeting spaces, while the corridor to the right leads to a lounge and bar.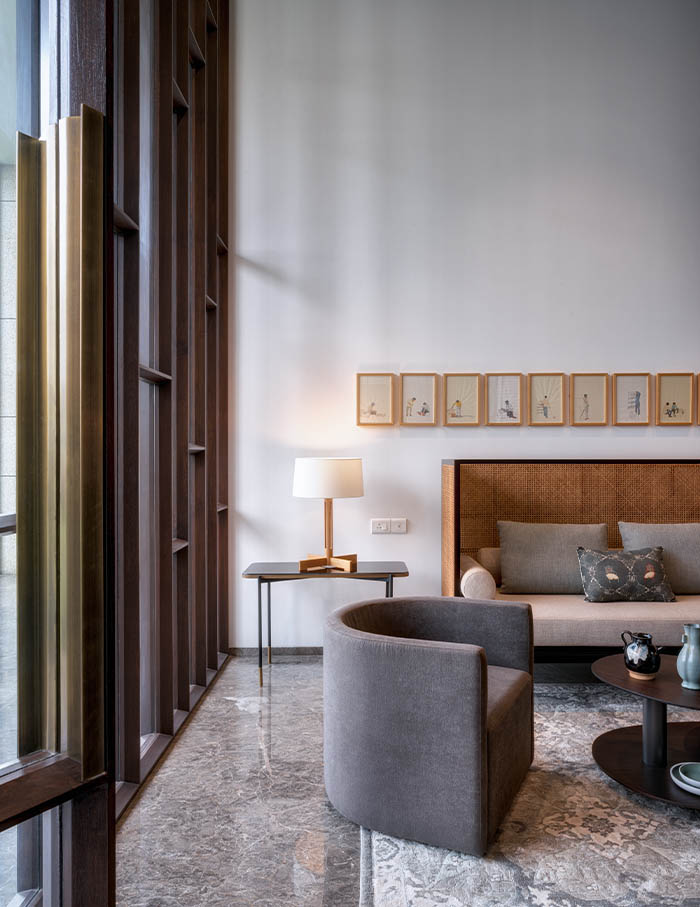 Beyond it, lies a cosy suite for the daughter that's ideal for a teenager coming of age. Straight ahead from the entrance, lies a family room, two concealed kitchens and the master suite that exudes warmth and tranquility in equal measure. Both the master and daughter's suites open up to the swimming pool that's set in a courtyard of sorts. Housed on the upper level are the son's suite, a full fledged gym done up using copper, game room, home theatre and two guest suites.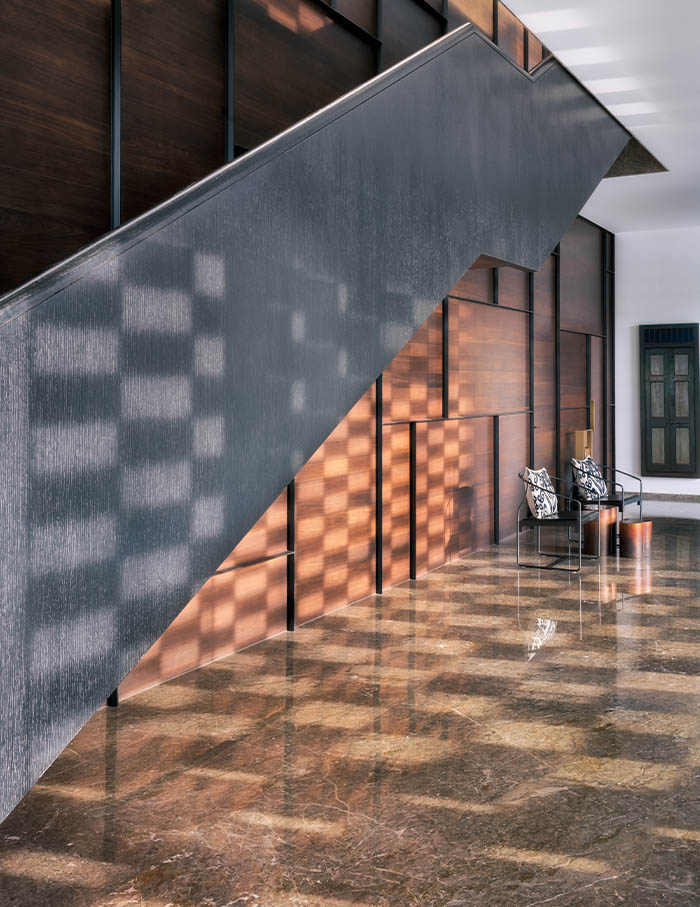 Artworks abound with over a hundred pieces from artists such as FN Souza, Asim Waqif, Ritesh Meshram, Seher Shah, Gigi Scaria, Jyothi Basu, George Martin, Madhavi Subramanim, among others, and antiquities from around the country.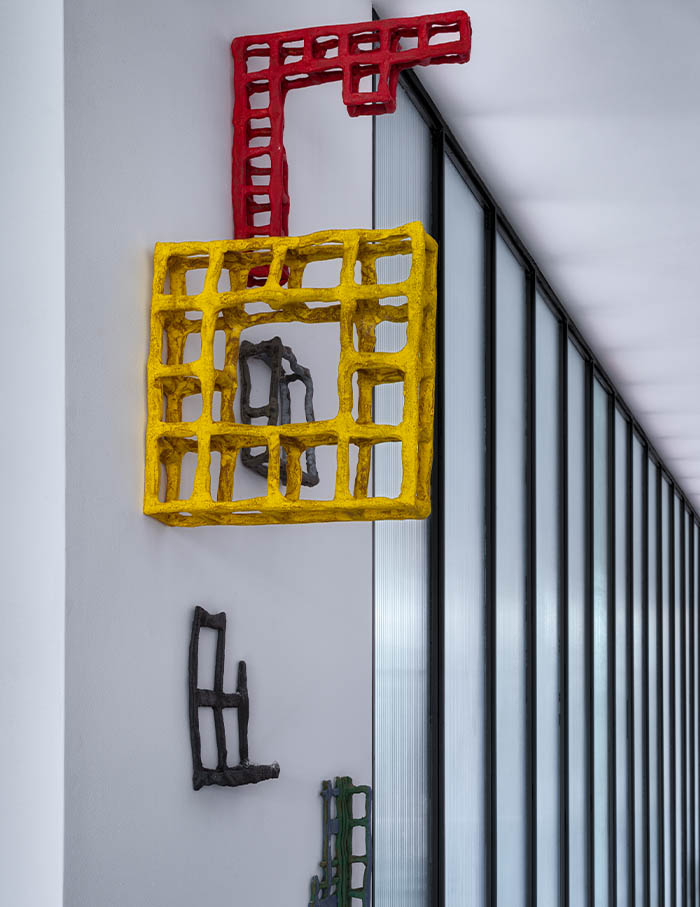 Rajiv Saini elaborates, "A series by Biplab Sarkar is in the home office, Gigi Scaria's painting and Waqif's sculpture in the formal drawing room, Chirodeep Chaudhuri's photographs as well as Souza's work in the lounge, a large canvas by Arun KS in the foyer, while a quintet of water colours by Aditi Singh add colour in the son's suite and works by Shailesh BR and Atul Bhalla adorn the guest room—to name but a few."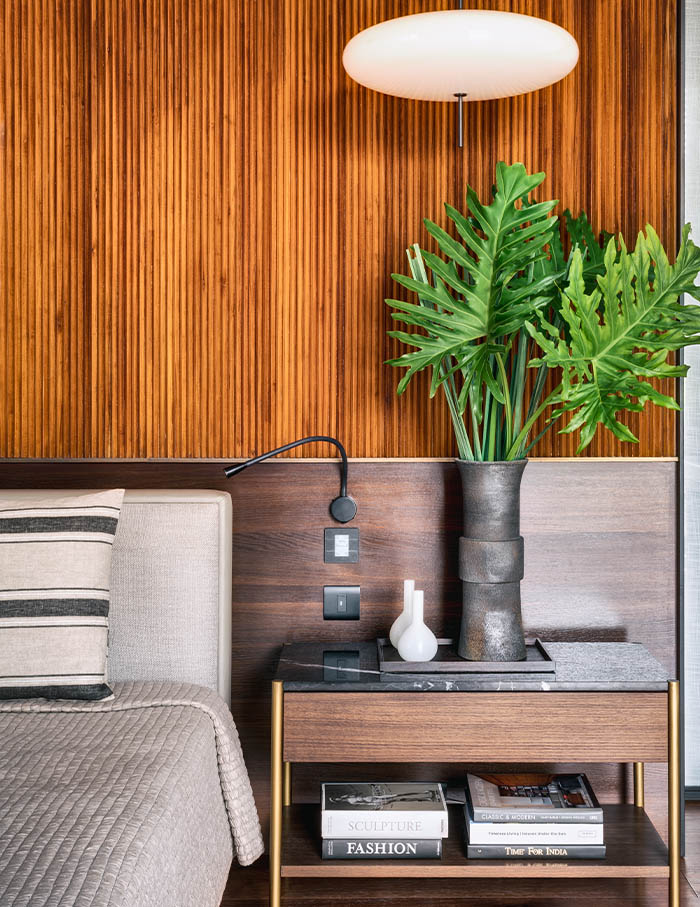 Despite its aesthetic, expansiveness and covetable accessories, what ties the home and the family together is its functionality.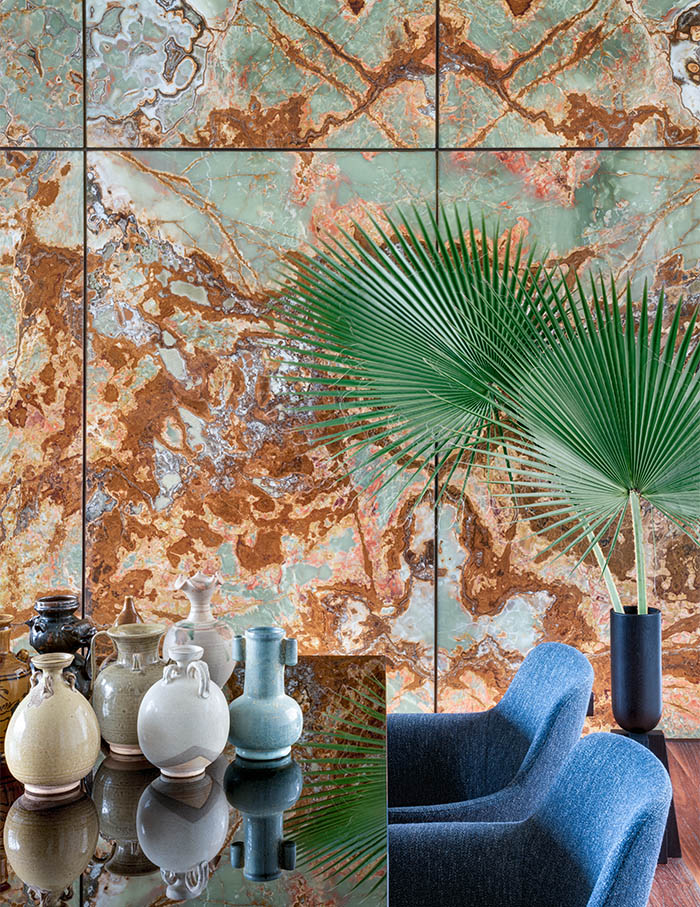 "This is a multigenerational residence, where the grandchildren, parents as well as grandparent can entertain without encroaching on anyone else's space," adds Rajiv Saini.
Indeed, to actualise this level of privacy, Saini ensured an organic conversation with the homeowners to understand how they function on an everyday basis. The creative—along with associates Puneet Rathore and Yusuf Pardawalla, who collaborated on this project—covers all his bases.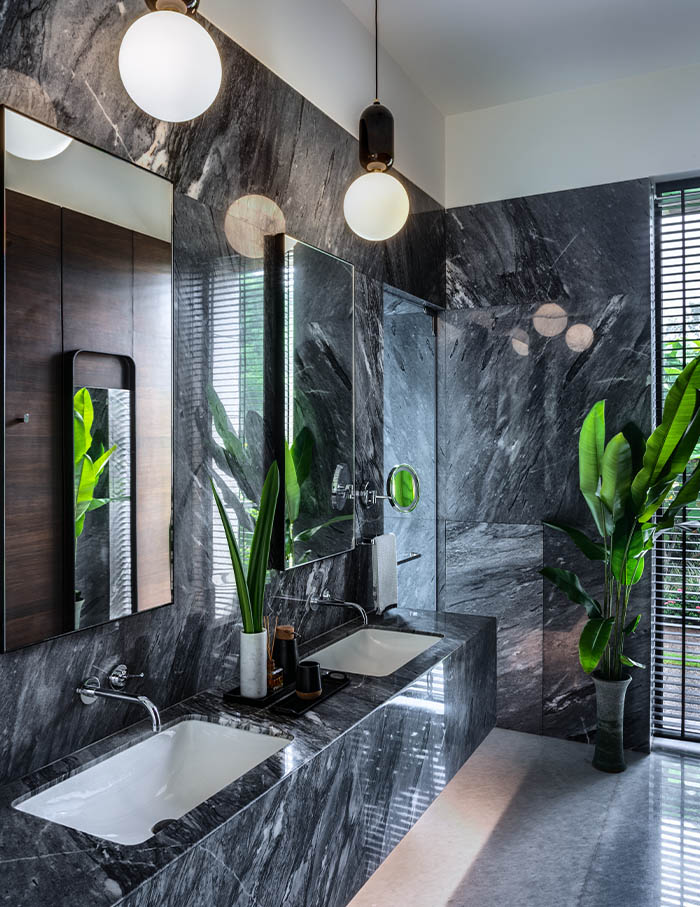 Asking how clients intend to use private and common areas of the residence to who puts the laundry away and everything in between leads to conceptualising a home that's a perfect fit for every occupant. It's hard not to reference the sci-fi film again, which resonates with this project as "an epic drama of adventure and exploration".
You may also like: This spacious abode reflects a refined aesthetic, which matches that of the owners as well as its designer Ravi Vazirani