Design
Technology meets design — The ASUS ZenWiFi AX is the latest mesh router connecting the world of internet and comfort together
JUN 25, 2022
| By Pratishtha Rana
Upgrading your home and by that virtue, the everyday lifestyle may have just gotten easier with a technology-led innovation that ASUS, the Taiwan-based computer hardware and consumer electronics company, is bringing to the table!
A solution for all the connectivity concerns in the arena of the internet — meet the ASUS ZenWiFi AX. This system, as much as it is high-tech, sits poised as the perfect companion to the urbane interiors of a home and other living spaces. ZenWiFi AX consists of a pair (or one, depending on the requirement) of ASUS AX6600 WiFi 6 routers, demonstrating unique technologies that give superfast, reliable and secure WiFi connections inside and even outside the home.
With a total bandwidth of up to 6600Mbps, ZenWiFi AX functions up to 2.2X faster than tri-band AC3000 (WiFi 5) routers. What is astonishing is that this device extends coverage to a whole 5,500 sq ft area, or simply put, reaches every corner of over six rooms. 
That's where the focus falls on the Tri-band mesh WiFi system with an astutely placed antenna delivering strong WiFi with a wireless speed of 6600Mbps.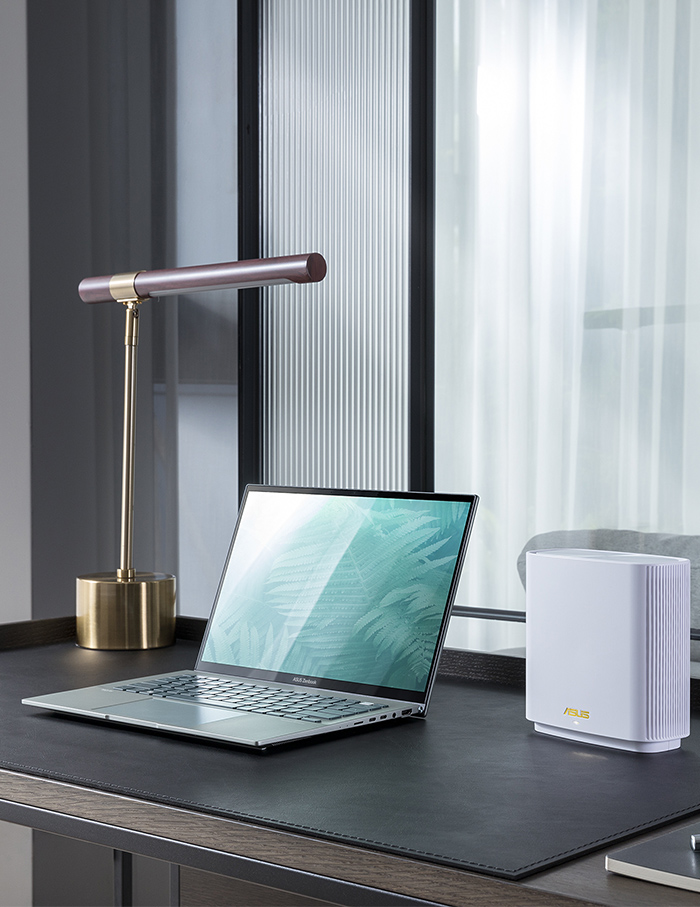 Equipped with life-time free network security and parental controls, the overall build of the device in itself is a work of effortless design that adds a sense of elevated living to any space. As they say, smart gadgets for a smarter home, ZenWiFi AX models two colour variants of white and black that befits a home's interior and decor in the finest possible way.
Featuring a quad-core CPU and delivering the utmost potential of WiFi 6, the device holds a specially designed antenna and a circuit board that augments the signal strength of the WiFi and lends a better airflow for its thermal performance.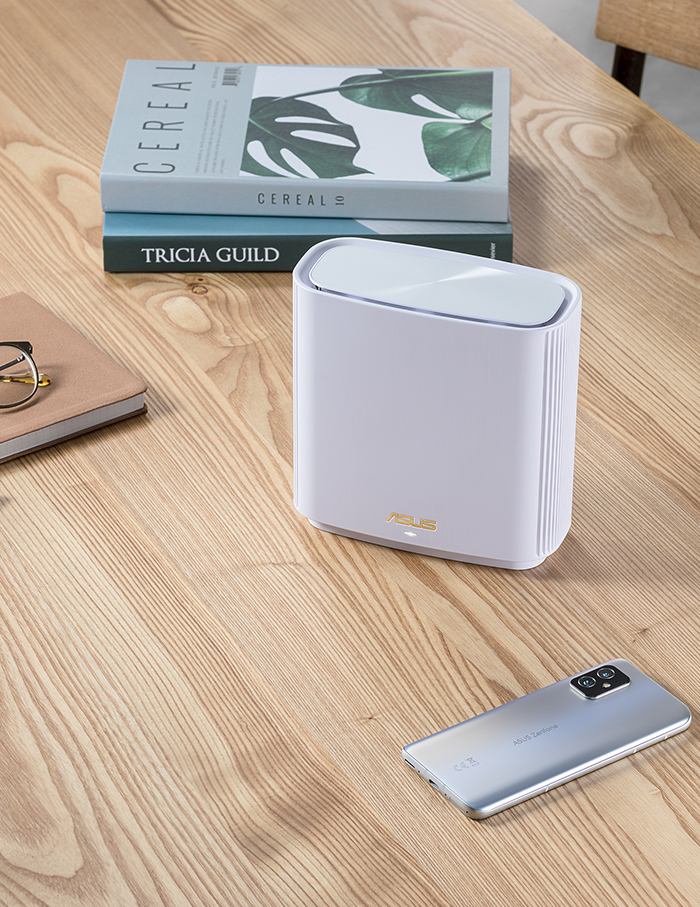 Its Next-Gen WiFi 6 Technology ensures a more stable and faster transmission, even when multiple devices are transmitting data simultaneously. What's interesting and technology-friendly is that ZenWiFi AX can be matched and supported with AiMesh-compatible routers, eventually helping you to create a more flexible and solid whole-home WiFi network.
Truly exemplary of the smart and comfortable living, the ZenWiFi AX also syncs with smart home services such as Amazon Alexa and IFTTT. It can be functioned with easy voice commands, without the touch of your finger. 
Setting up the WiFi device is hassle-free! Just turn on your ZenWiFi AX, go on to create your WiFi network name and an admin account and just wait for about 3 minutes before your system is all set to function and be managed easily with the ASUS Router app.