Design
Asian Paints takes luxury design to new levels with the launch of Beautiful Homes Studio and Soft Decor 2023 Collection
JUN 6, 2023
| By ELLE DECOR India Team
Embarking on a captivating journey through the labyrinthine streets of Chennai, one is beckoned into a realm where luxury decor transcends expectations. At the heart of this city lies Asian Paints' mesmerising Beautiful Homes Studio, a store where dreams materialise into breath-taking reality. Not just this, taking luxury design to new levels, Asian Paints has parallely launched an enchanting Soft Decor 2023 collection that will surely level up your decor game  with rich fabrics, wallpapers, beddings,  rugs and a lot more.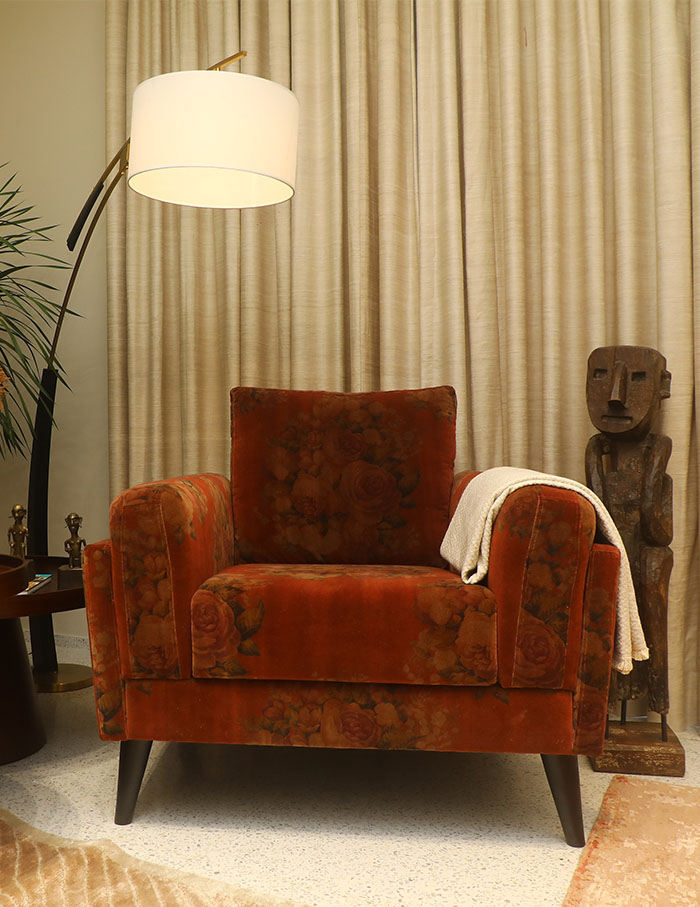 Beautiful Homes Studio
Amidst the sprawling 17,000 sq ft, the air is infused with the essence of artistic brilliance and thoughtful curation. It's a testament to Asian Paints' unwavering commitment to crafting a symphony of elegance, where every touch ignites the soul, and every glance reveals a world of boundless possibilities.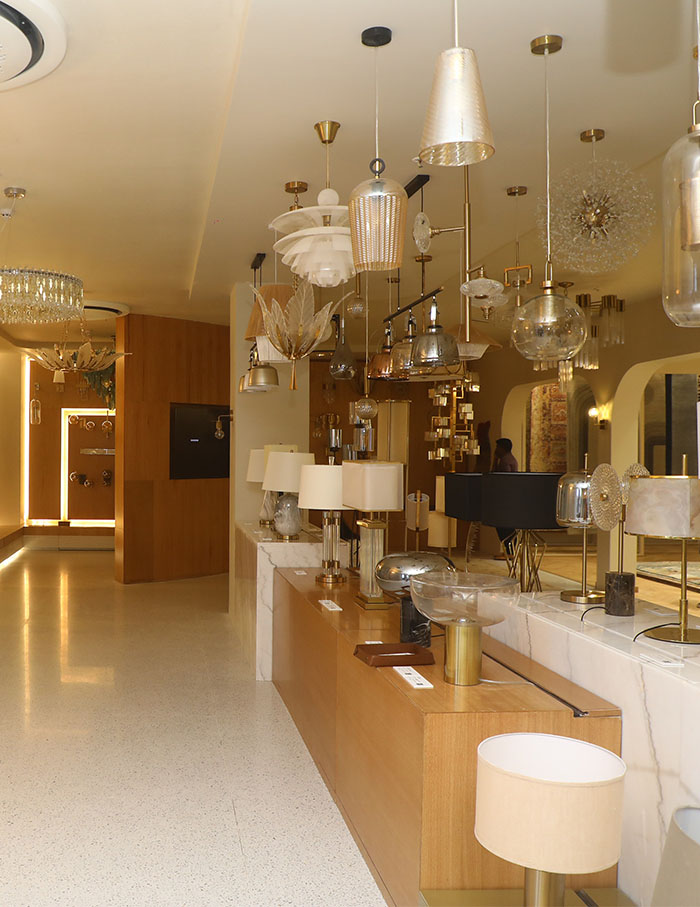 "Our first Beautiful Homes Studio in Chennai will take our brands and retail offerings into a completely novel dimension of luxury categories and store styling. It enables a seamless fusion of digital innovation and visual delight to foster meaningful customer engagement, disrupting the landscape of home décor retailing in India and creating a paradigm shift towards ultra-luxe experience in decor retail," says Amit Syngle, MD and CEO of Asian Paints.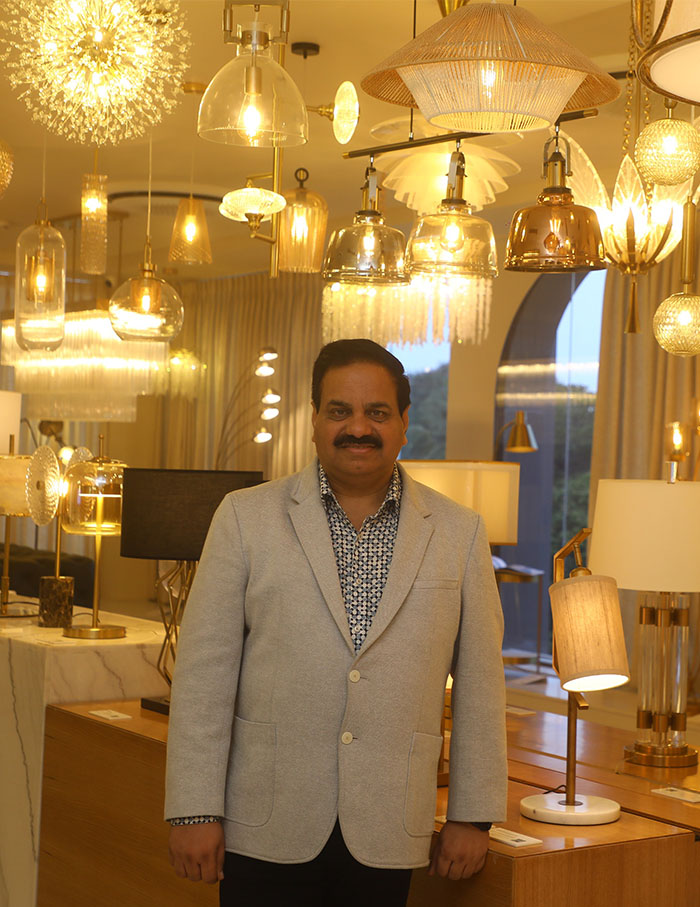 Spread across six levels- with a ground floor and a rooftop cafe, the store celebrates the trailblazing beauty that fluted sandstone, terrazzo and quartz combined could ever peak.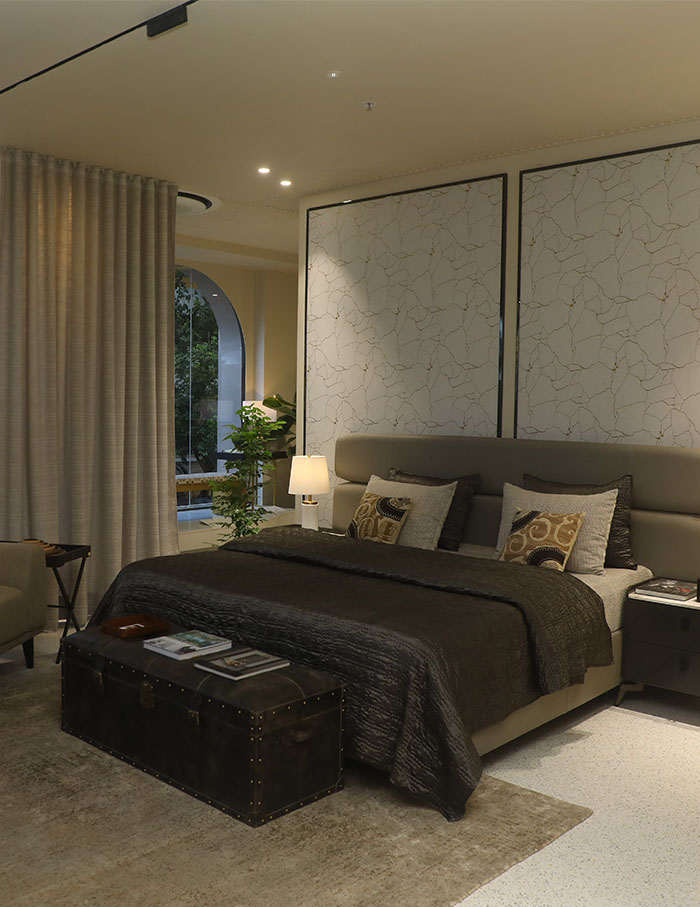 The studio stands as a pinnacle of luxury furniture and furnishings, marking a milestone in their awe-inspiring journey. Each product here is meticulously curated to meet the functional and aesthetic requirements of one's home.
Not just this, the studio offers world class facilities and top-notch hospitality making it the best place to make your dream come true. The selection process is streamlined and made fun with the use of cutting-edge technology that offers world-class experiences. 
Discover the Beautiful Homes Collection here
The luxury furniture line exhibited in the store like any other Asian Paints collection is dedicated to fulfilling your design needs, showcasing the finest European wood, Italian leather, and high-quality European finishes. Additionally, Asian Paints offers a premium collection of blinds.
2023 Decor Collection Launch
Collaborating with Indian and international brands, the 2023 Decor collection launch unveils exquisite fabrics, wallpapers, beddings, and rugs that can  enrich homes with opulence and luxury.
Venturing into soft decor in 2021 with four distinguished brands – Sabyasachi for Nilaya, The Pure Concept for Nilaya, PURE–Royale, and Ador – 250 active collections and an extensive portfolio of nearly 10,000 SKUs, Asian Paints has firmly positioned itself as one of the foremost leaders in furnishing fabrics.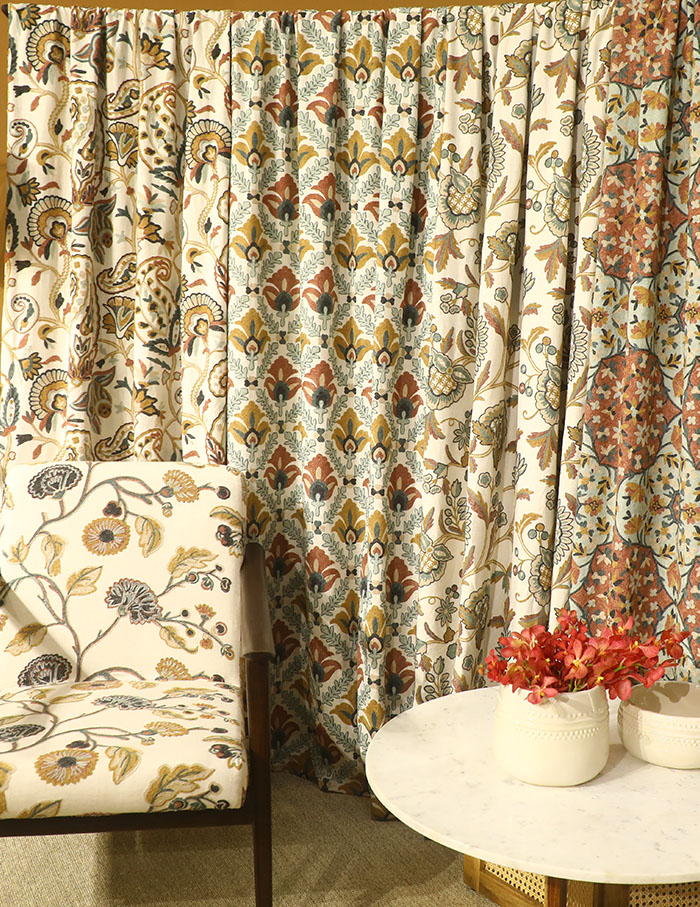 Discerning connoisseurs will surely discover a captivating array of décor products that embody the essence of luxury.
The latest launch showcases an impressive assortment of 58 fresh collections in furnishings fabric across Ador, PURE-Royale, and Nilaya. Ador presents 36+ new books spanning various categories such as sheers, self-textured plain draperies, leatherettes, and more. PURE-Royale highlights 15 new books featuring innovative velvets, high-end embroidery, linen plains, and other exquisite options. Moreover, Pure Concept for Nilaya introduces a luxurious ensemble of more than 5 books for the winter of 2023.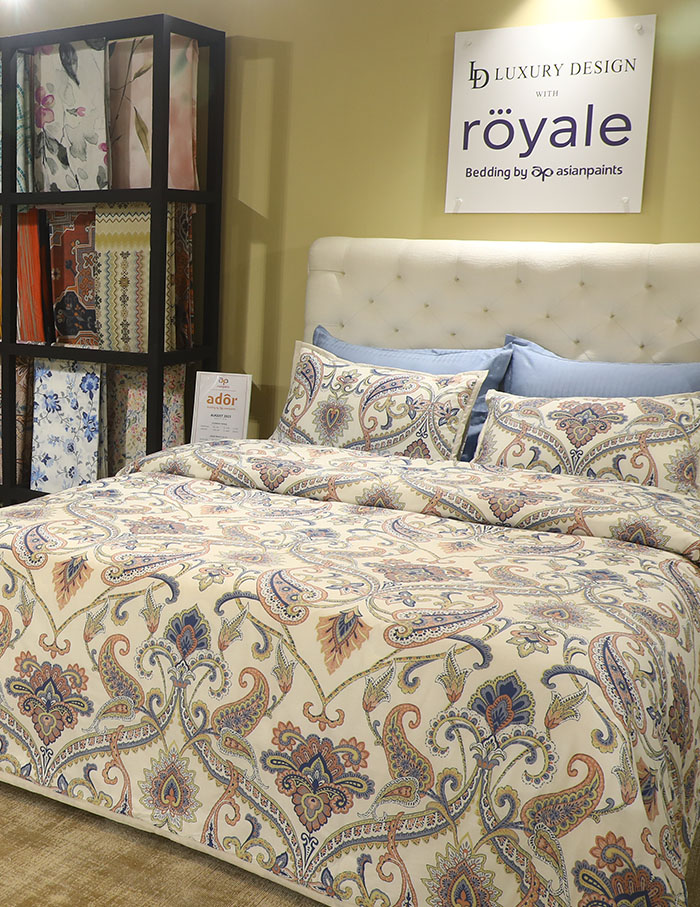 Levelling up our excitement is the groundbreaking category of fabric coatings named SmartCare NanoProtek, which utilises nanotechnology to provide water and stain repellency. Asian Paints has also collaborated exclusively with sought-after international brands like the Sanderson Design Group, GPJ & Baker, 1838, and others, to offer an exquisite selection of wallpapers.
The collection also encompasses a range of lavish bed sheets and bedding sets designed to enhance the essence of luxury. 
As part of this collection, Asian Paints presents a limited-edition Wedding/Bridal Gifting range specially curated for the 2023 wedding season.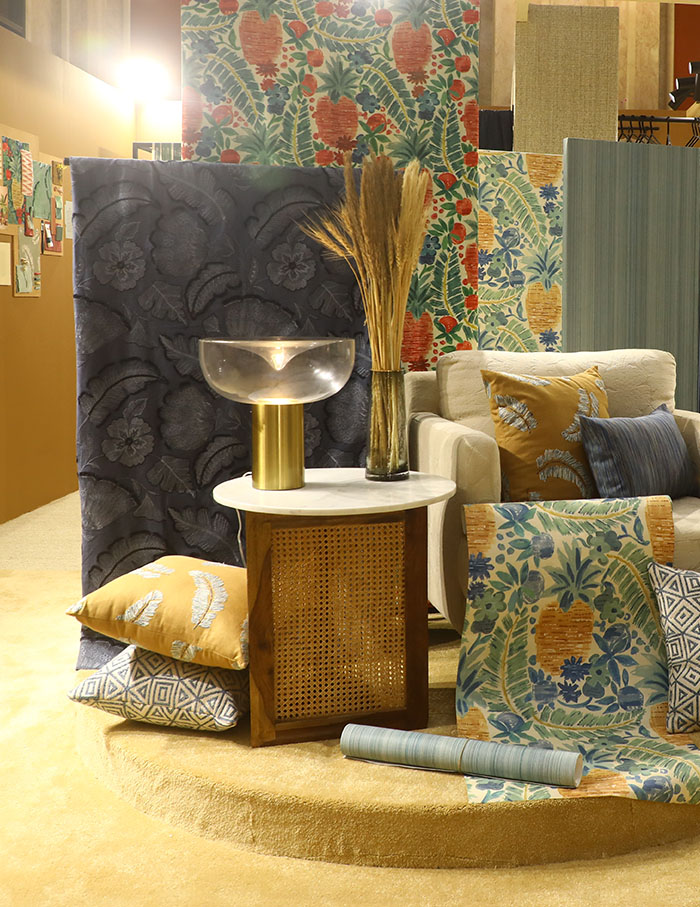 Expanding its partnership with Jaipur Rugs, Asian Paints unveils a premium selection of Nilaya collections, featuring a diverse range of SKUs. This includes new additions to segments like Hand Knotted, Jute, and Hand Loom rugs, available in key large format sizes, further elevating the grandeur of the collection.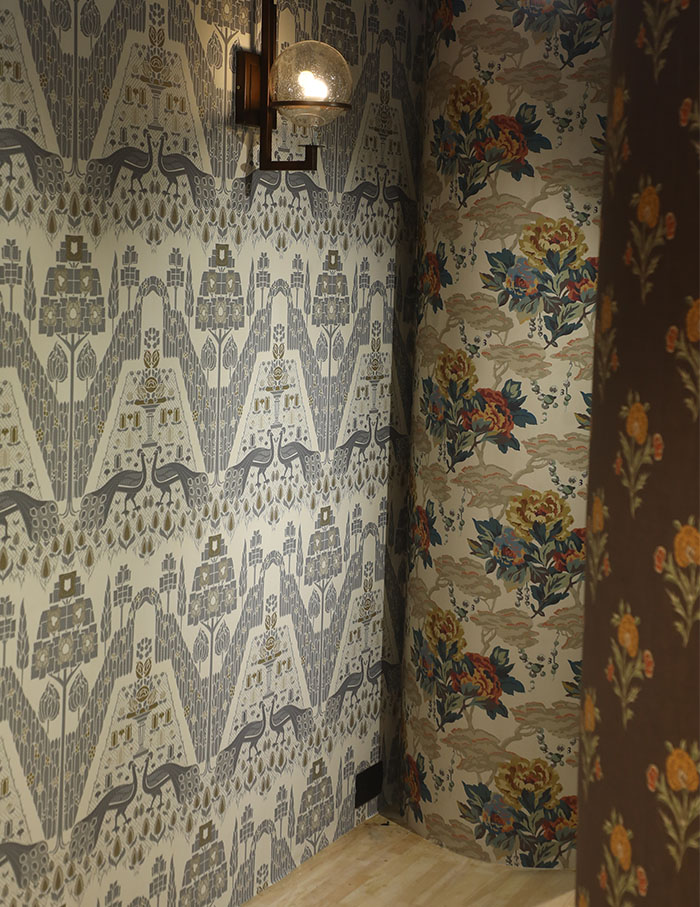 This collection marks Asian Paints' entry into blinds with Royale Window Coverings, offering over 600 designs in window blinds, shades, and shutters that redefine the aesthetics of any space. This offering is set to be available from September 2023.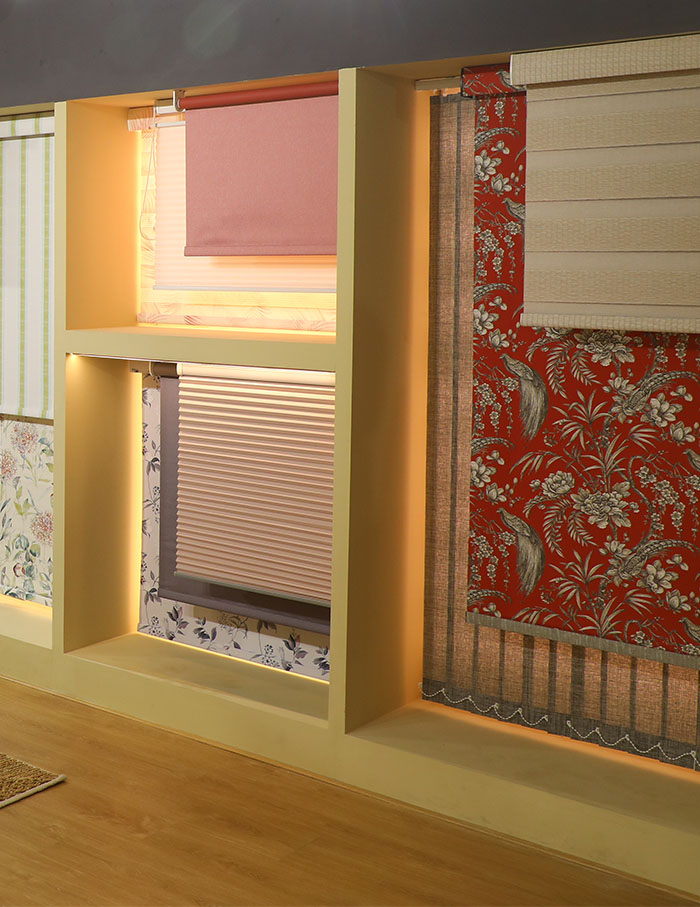 About Asian Paints
Founded in 1942, Asian Paints has achieved remarkable success, becoming the leading paint company in India and the second-largest in Asia, with a consolidated turnover of ₹ 34,480 crores (₹ 345 billion). Operating in 15 countries, the company has 27 paint manufacturing facilities worldwide, serving customers in over 60 countries. Asian Paints has consistently been at the forefront of the paint industry, introducing innovative concepts in India such as Colour Ideas, Safe Painting Service, Colour Next, and Asian Paints Beautiful Homes Stores. 
Asian Paints manufactures a wide range of paints for Decorative and Industrial use for interior and exterior walls. Their portfolio also includes SmartCare range for waterproofing, WoodTech products for wood finishes and Adhesives range for all surfaces. The company is also present in the "Home Improvement and Decor segment" and offers bath and kitchen products. The company also introduced lighting, furnishings, and furniture in its portfolio and offers a range of safe and supervised painting and interior design services.