Design
Of artistry, heritage and Italian legacy: Minotti arrives in Mumbai with its new flagship store in Fort
OCT 19, 2023
| By ELLE DECOR India Team
With a vision of narrating a legacy that has been in the making for decades, Minotti, recently reignited the conversation around its Italian design excellence, with a highly anticipated arrival in Mumbai. The brand, synonymous with its prowess in contemporary furniture design, launched an all-new flagship store in Kitab Mahal in Fort, a neighbourhood in the southern stretch of the city known for its architectural, art and heritage history — now steadily ascending as a commercial nexus of Mumbai as well.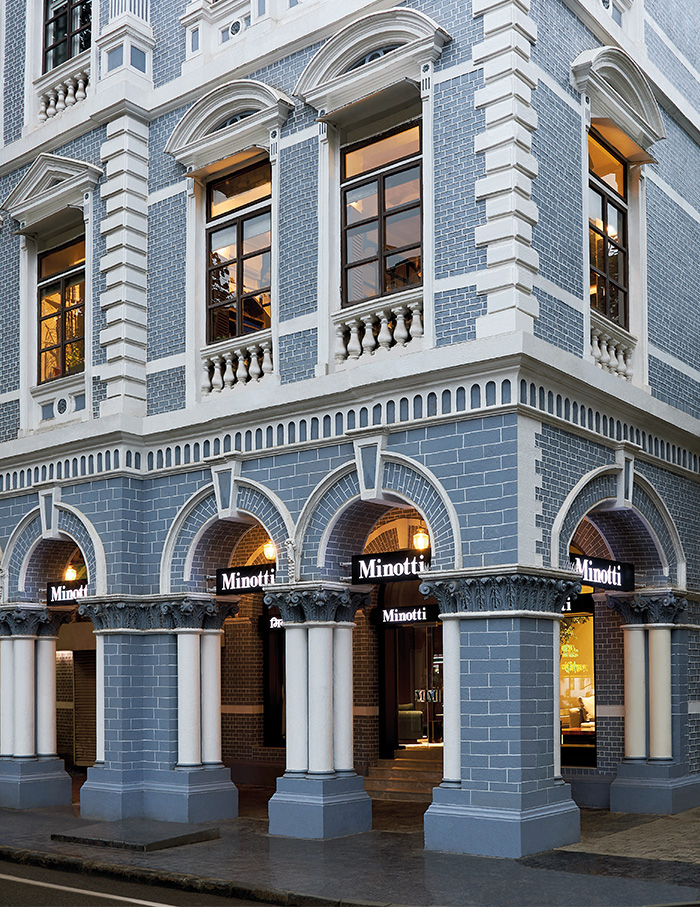 This launch marks Minotti's second monobrand store in collaboration with local partner Design Italiano and the third in the country. Sprawling a remarkable 3,700 sq ft, the store proudly stands draped with stellar arches, pillars and a vast volume that treads a ground floor and a mezzanine floor, assembled meticulously with a barrage of designer furniture and furnishing pieces. Each design that sits inside the Minotti store spells a distinct style and an elemental appeal of globally-forward aesthetic, resounding perfectly with the elevated aspirations of interior designers, architects, stylists as well as the modern home dwellers, who understand the need of furniture that lends individuality and eclecticism to a living space, all at the same time.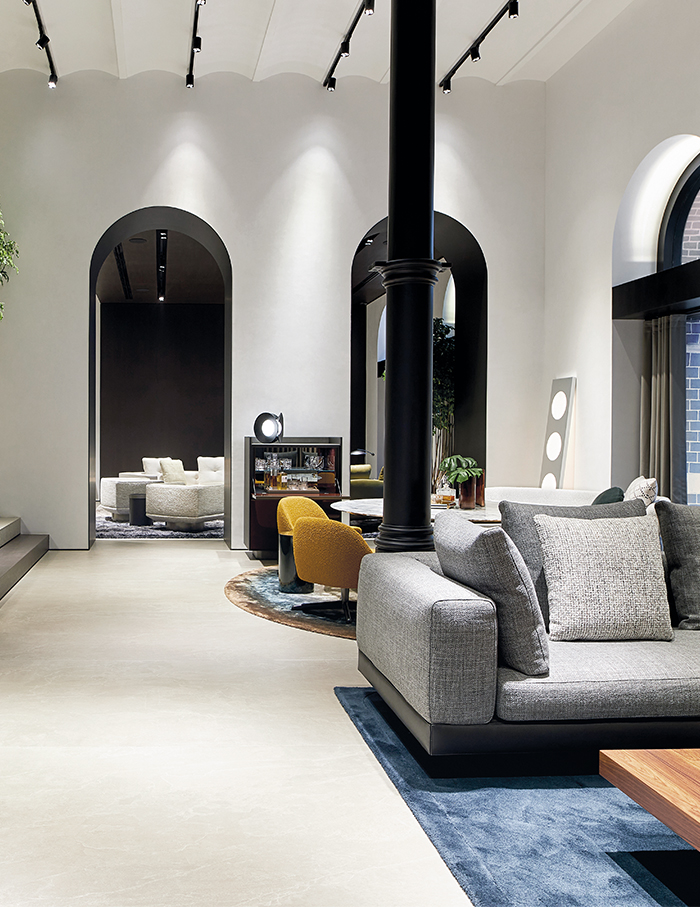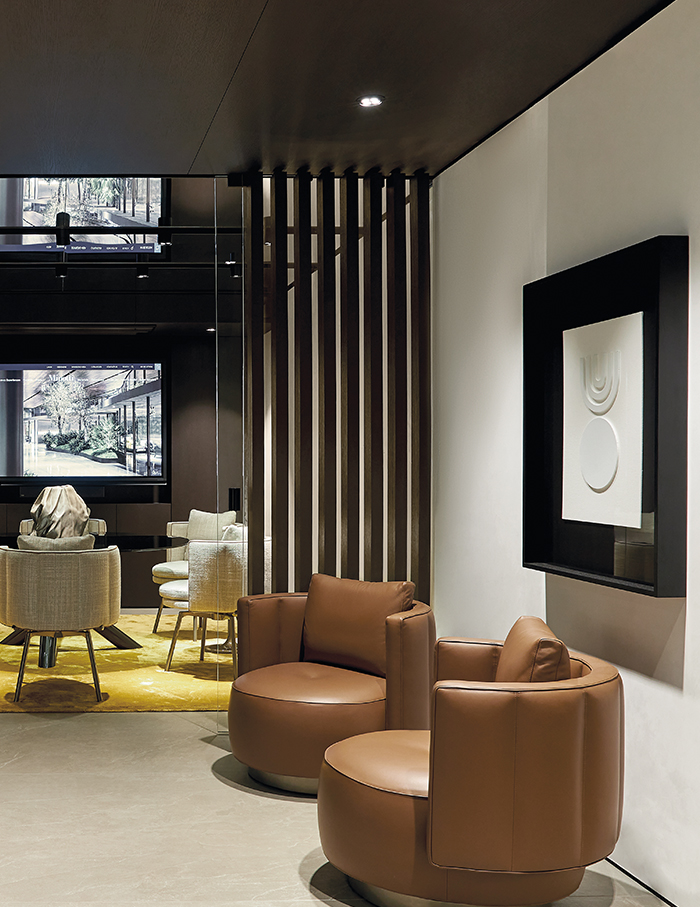 The store engulfs a rather rapturous trove of furniture, set up as three experiential living room islands and weaved together as diverse immersive zones that patrons can walk into and through seamlessly. One can expect to see Connery, Twiggy and Dylan seating systems, the latter of which is the highlight of the 2023 Collection, designed by Rodolfo Dordoni.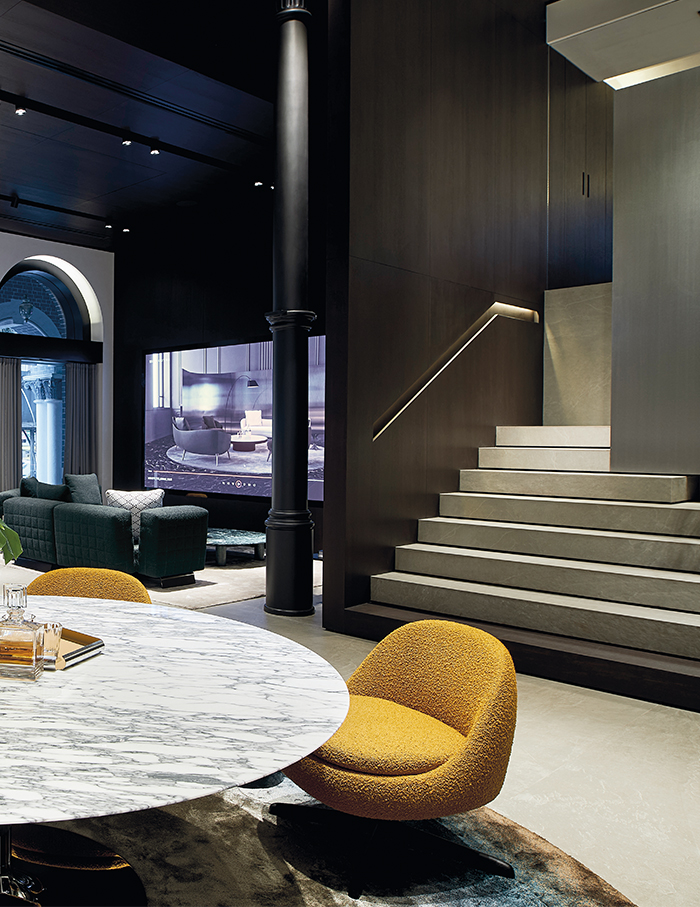 As one ambles further inside the Minotti flagship store in Mumbai, two lounge spaces with the Oliver table, teamed with Lars and Sendai seats by Inoda+Sveje, and the Torii Bold family of seats by Nendo assume spotlight. Two private zones also find their dedicated space inside for the development of interior design projects, and a spacious meeting alcove on the first floor bedecked with Linha table and Daiki Studio seats by Marcio Kogan / studio mk27. As one navigates towards the outdoor section, an area tucked with the Florida seating system by Rodolfo Dordoni and the Bellagio Outdoor table by Gordon Guillaumier commands attention, paired with Lido Cord Outdoor seats by GamFratesi.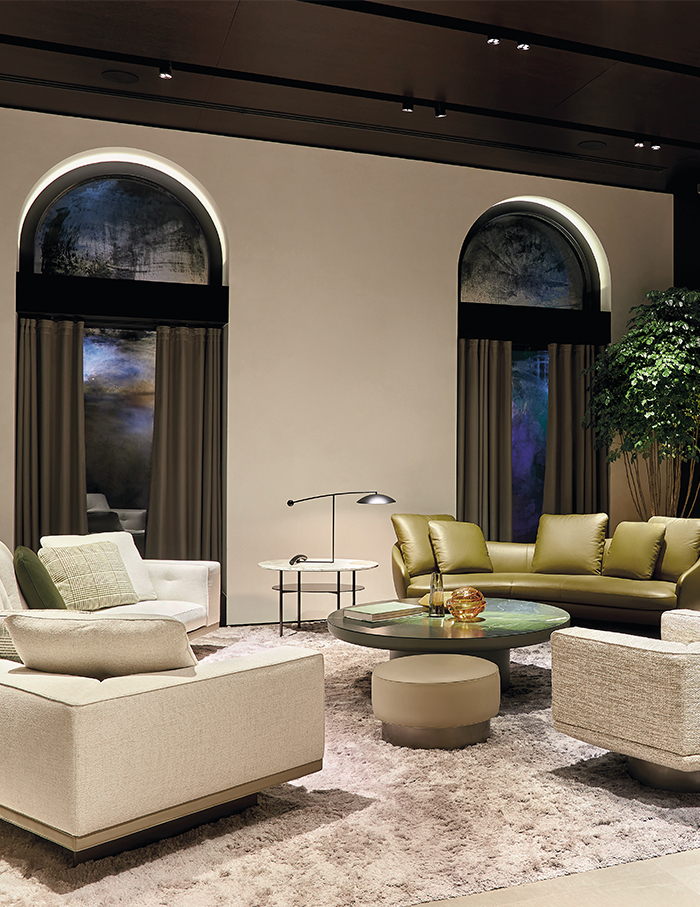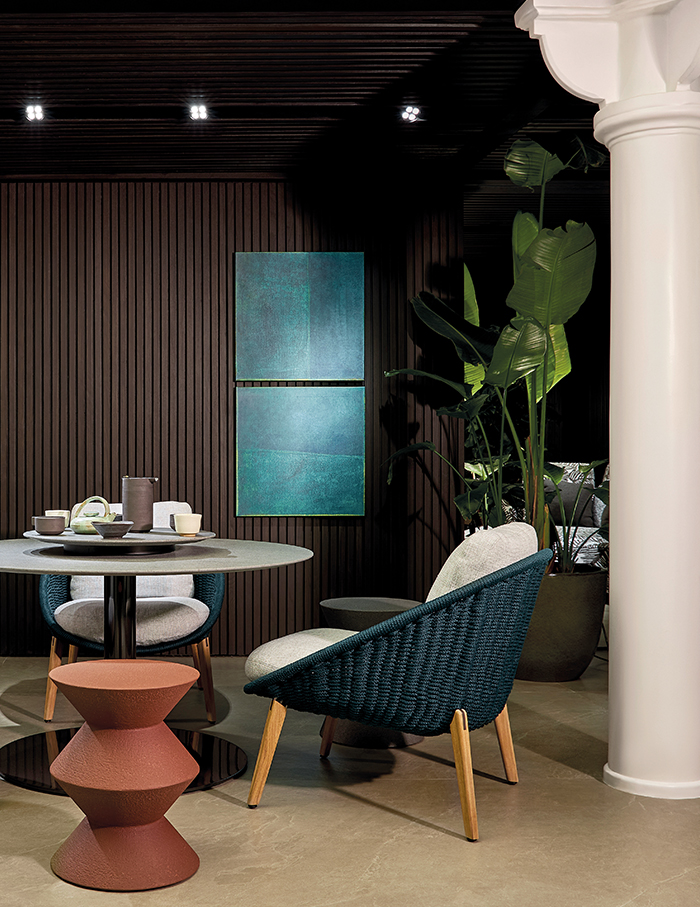 The brand's standout language of elegance is highly reflected in the concrete-effect ceramic flooring, complemented by the wengé-coloured oak of the ceiling and wooden panelling. The subtle boundary between the indoor and outdoor settings is marked by the succession of black and white columns, reiterating the symphony of forms, shapes and colours that intersect and enhance each other's presence timelessly.