Lifestyle
Art to watch out for at the second edition of India Craft Week
DEC 2, 2019
| By Vedika Nair
For years, India has been home to an array of arts and crafts, stemming from different regions. The Indian landscape would look like a vibrant patchwork quilt if it were portrayed by its infinite forms of craft. To bring innovation to crafts, Iti Tyagi founded India Craft Week last year to bring renowned artists together and showcase their work in New Delhi. Tyagi, who is known for designing and developing the world's first 'Cement Fabric' for Craft Beton will host the exhibit from December 4, 2019 onwards at GMR Aerocity in New Delhi. Here's a low down on what to catch at the five day fair:
Chamba Rumal by Lalita Vakil
An ethereal amalgam of painting and intricate thread and needlework, Chamba Rumal originates from the princely state of Himachal Pradesh. The craft has been given a second lease of life, thanks to the efforts of National Award 1993 recipient Lalita Vakil.
Kantha by Mahamaya Sikdar
Recipient of the National Award in 2012, Mahamaya Sikdar has taken Kantha to levels of indescribable mastery by using it as a vehicle for self expression. Native to Bengal, this beautiful stitch is one of the oldest forms of embroidery.
Kalighat painting by Anwar Chitrakar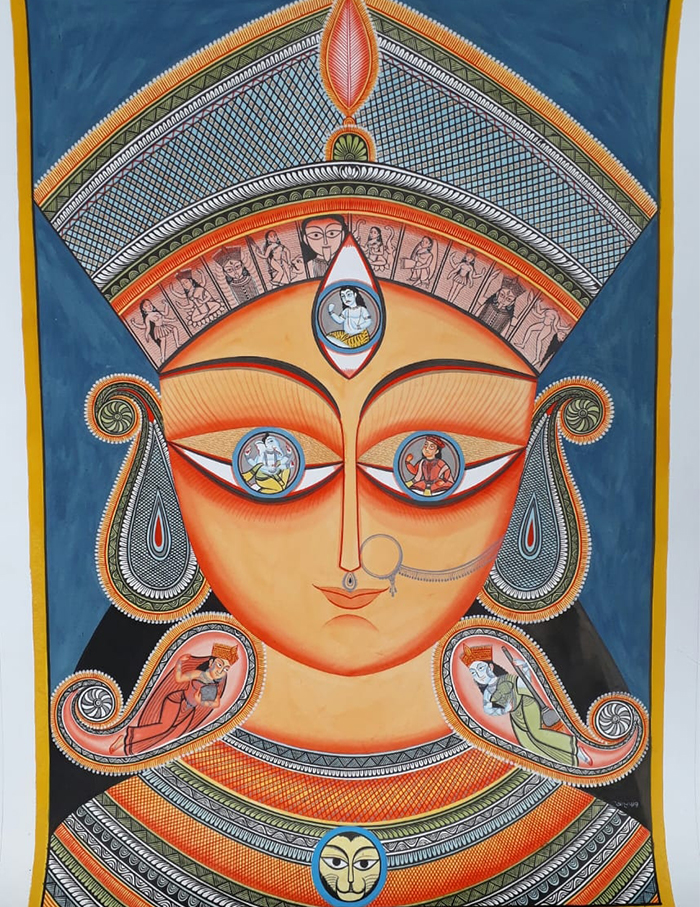 The former President's Award Winner in 2016 is one of the most accomplished artists practising the 19th century Kalighat style of painting. He conveys powerful emotions and beliefs through a series of alluring works that feature poised figures with almond shaped eyes.
Rogan painting by Abdul Gafur Khatri
Alluding to Persian influence is the exquisitely crafted Rogan painting that thrives in a quaint and dusty village in Gujarat, where currently the artwork is kept viable by only one family—Khatri's own. Owing to his family's rich legacy of creating marvels on fabrics, Gafur Khatri's intricate work on a saree won him a National Award in 1997 for Art Painting.
Miniature painting by Shakir Ali
Based out of Jaipur and known for an otherworldly effect in his works, the acclaimed craftsman is a miniature painter who will showcase works that depict Mughal influences.Also keep an eye out for contemporary brands such as Arttdinox by Jindal Steel that will comprise artistic pieces in stainless steel, Glass Sutra's creative pieces, and Ishatvam's range of furniture, soft furnishings, chandeliers, art, et al.
India Craft Week will conclude on December 8, 2019.