Homes
Architects Badrinath and Prerna Kaleru of Studio Ardete craft a home with verdant views juxtaposed against Corbusier's urban vista
NOV 5, 2019
| By Vedika Nair
Nestled in one of the most luxe locations of Chandigarh, is the almost 9,000 sq ft Terrace House crafted by architects Badrinath and Prerna Kaleru of Studio Ardete. Flanked by a green belt on one side with a hint of Corbusier's landscape, this home offers a stunning view of the Shivaliks. The design of this home stays in constant dialogue with nature and art.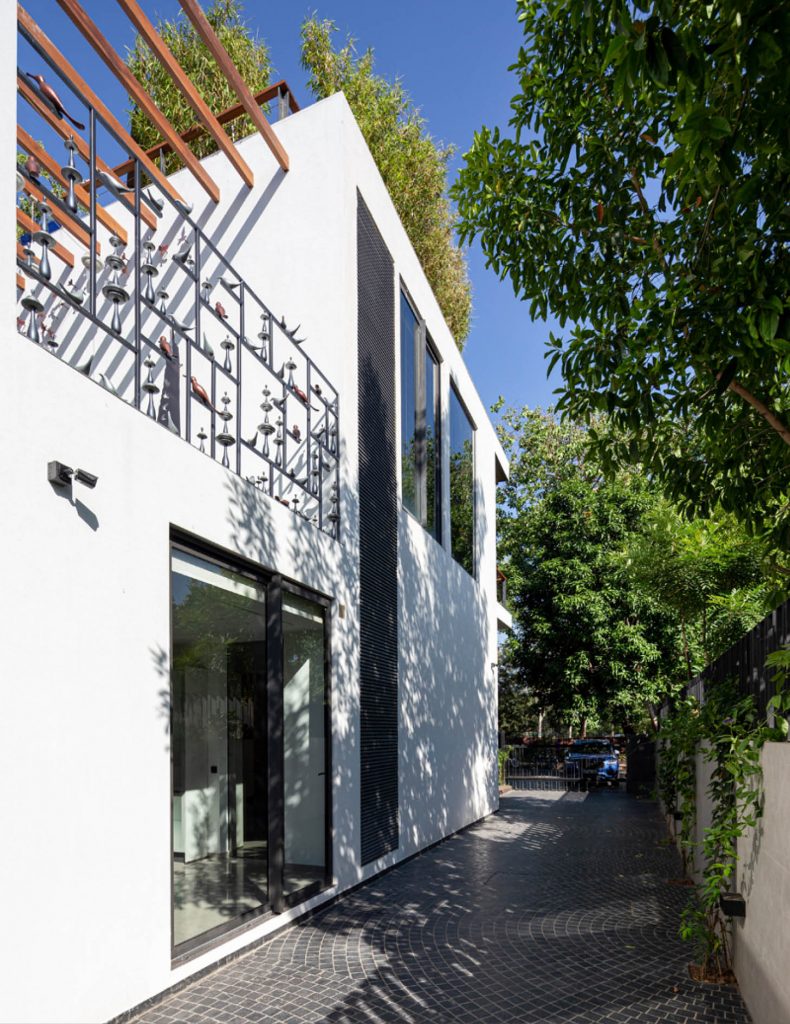 Taking inspiration from David Craib's design philosophy, the leisure zone of this abode is housed in the upper level with the terrace morphed into an observation deck to capture panoramic views. The swimming pool is enveloped by a green cover. The blend of nature and design is clearly seen in the construction as the levels of the home interplay to balance the depth of the pool with the terrace with bespoke art-work and sculptural pieces.
Meandering through the living space on the lower level, translucent partitions offer panoramic views of the carved courtyard, with elements like glass bricks, louvres, pergolas among others. The lower level is apportioned into three zones with the great room, living area and semi-private kitchen and dining lounge that finally meets the bedrooms at the rear end.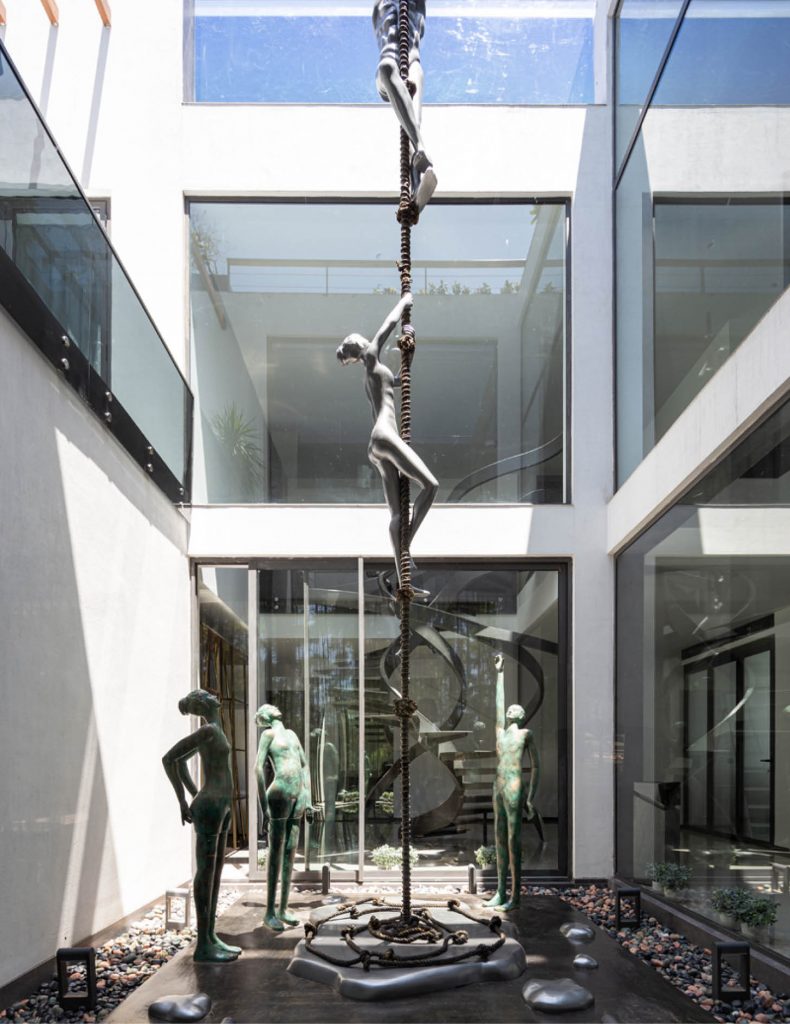 Moving to the first floor, we find a lego arrangement of three bedrooms that host their own private terrace spaces. Step into the trapeze shaped master bedroom for captivating views. The space also features mirrors for tiles, stunning luminary options with, of course, the terrace as the focal point. Architects Badrinath and Prerna Kaleru have perfected the attempt to redefine nature, leaving the dweller cognisant of their own presence.