Homes
Stefan Rier's alpine abode offers breathtaking views of the Dolomites
DEC 23, 2019
| By Martina Hunglinger
Growing up in northern Italy, architect Stefan Rier, partner of Italian studio NOA architects, spent many winters of his childhood playing with his friends in the village's hay barns. This nostalgic setting with open spaces and exposed wooden beams inspired his own home—a contemporary version of a hay barn, built 3,444 ft above sea level. Rier gave it contemporary architecture and a fantastic, surrealistic world that combines his idea of "Stefan in Wonderland" and Jacque Tati's French film Mon Oncle.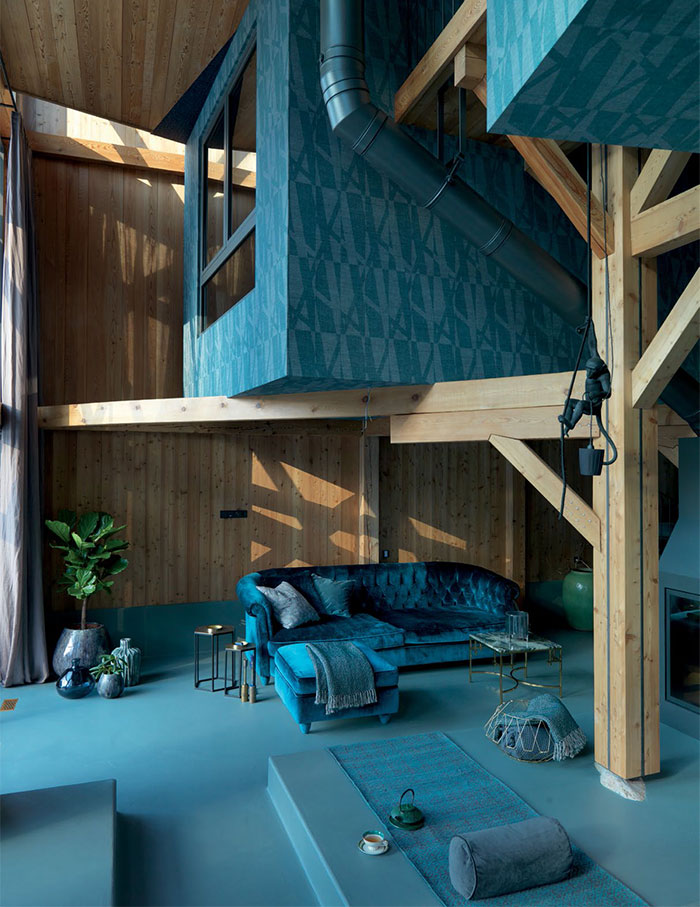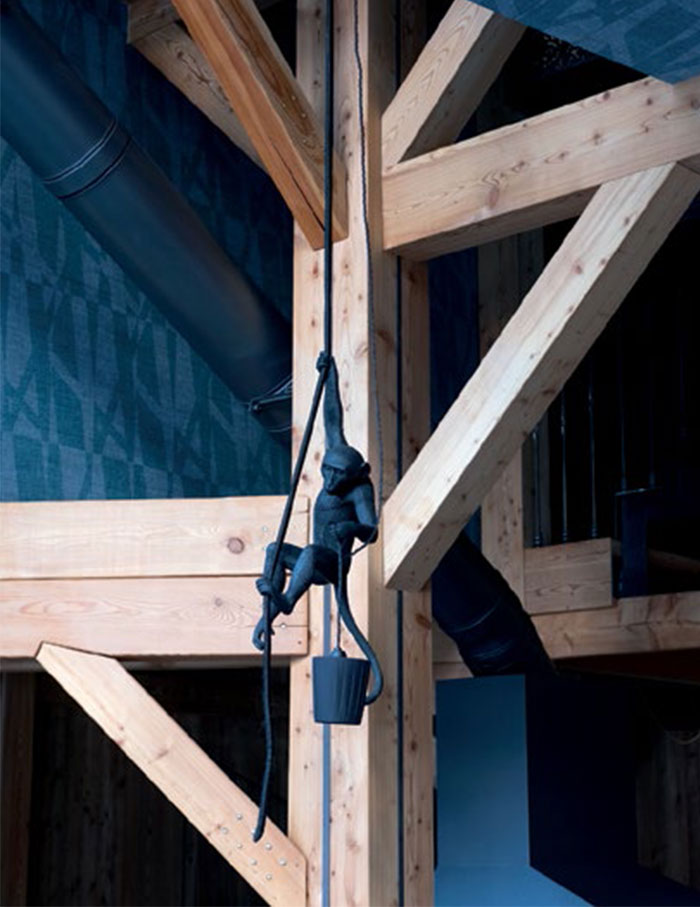 It also reflects his playful and humorous attitude towards life: two black (plastic) monkeys swing through the large space on pendant lamps and a whole colony of white mice dance on the exposed beams and sills. "At one point, I was asked by my wife Steffi, who has a more grounded approach to interior decoration, to restrain myself and not go too wild," says Rier. So, Rier employed geometric patterned fabric that covers the large suspended cubes, laser cut metal for the staircase and relief tiles that cover most of the kitchen and bathroom.
He chose an unexpected palette of blue, turquoise and petrol for this mountain home. "By selecting traditional materials such as wood, stone and felt in various tints of blue, I combined the two worlds in which I grew up," explains Rier, referring to his childhood in the alpine region of South Tyrol and his younger days in other parts of Italy and the Mediterranean.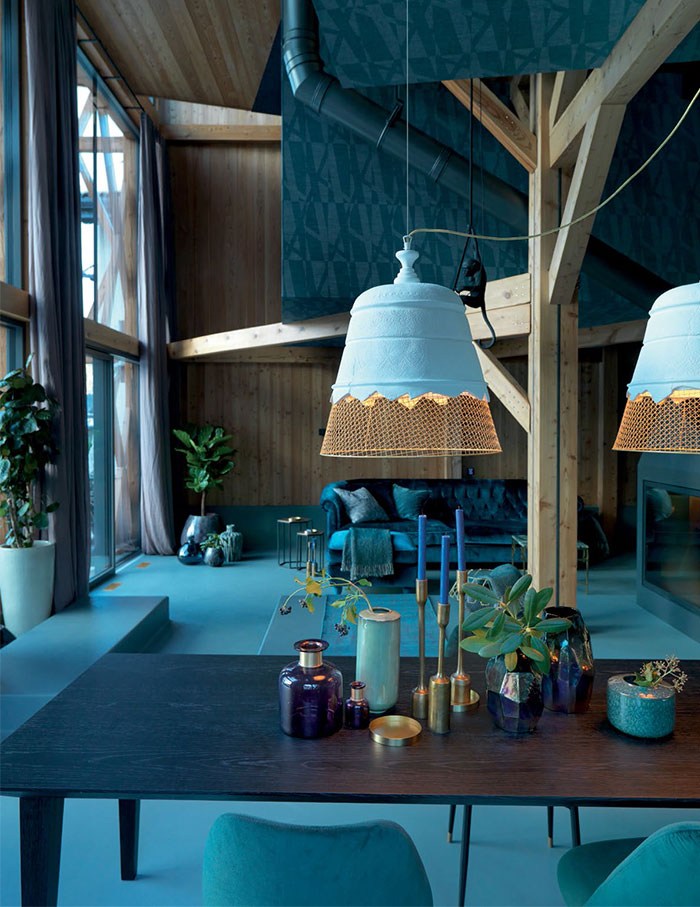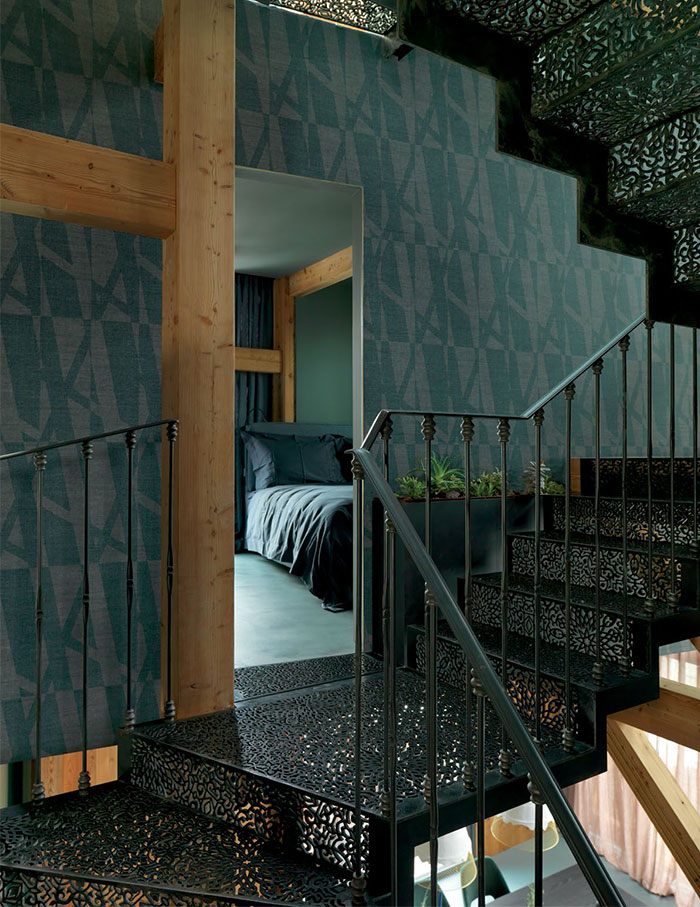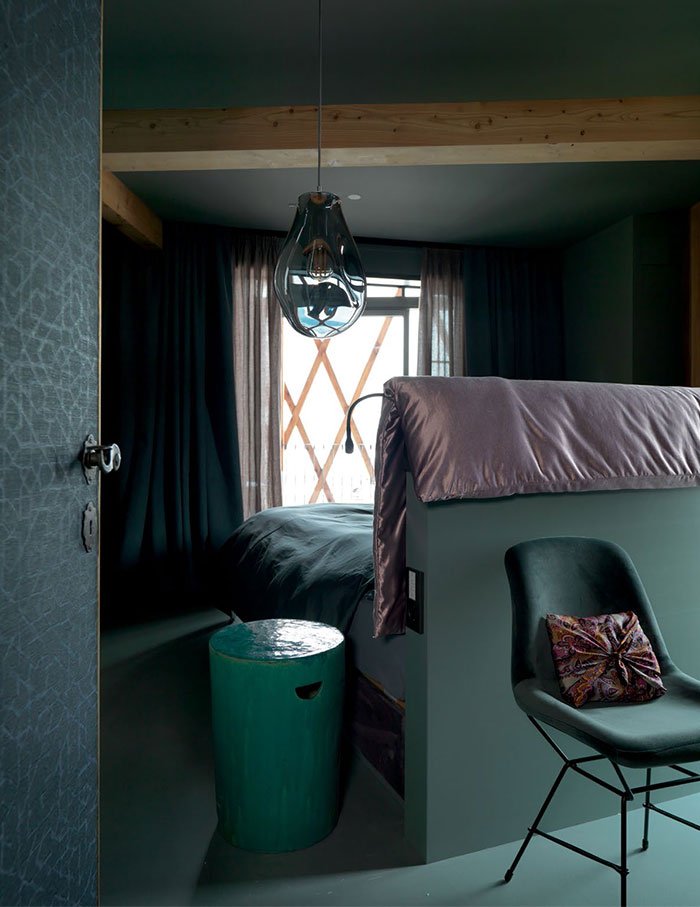 Staying true to the building typology of the area, Stefan opted for an outer shell, which respects the genius loci, while fashioning the interiors in a contemporary style. The large, floor to ceiling glass facade creates a sense of openness and allows stunning views of the mountains and the valley to the south. He designed the building with a stone plinth for the lower levels that house the garage and the guest apartment, while a timber frame construction on top contains the private quarters of the homeowner. Aside from the three secluded cubes that hang in the wooden framework and accommodate the bedrooms, there is a continuous connection to the main floor with its living room and kitchen.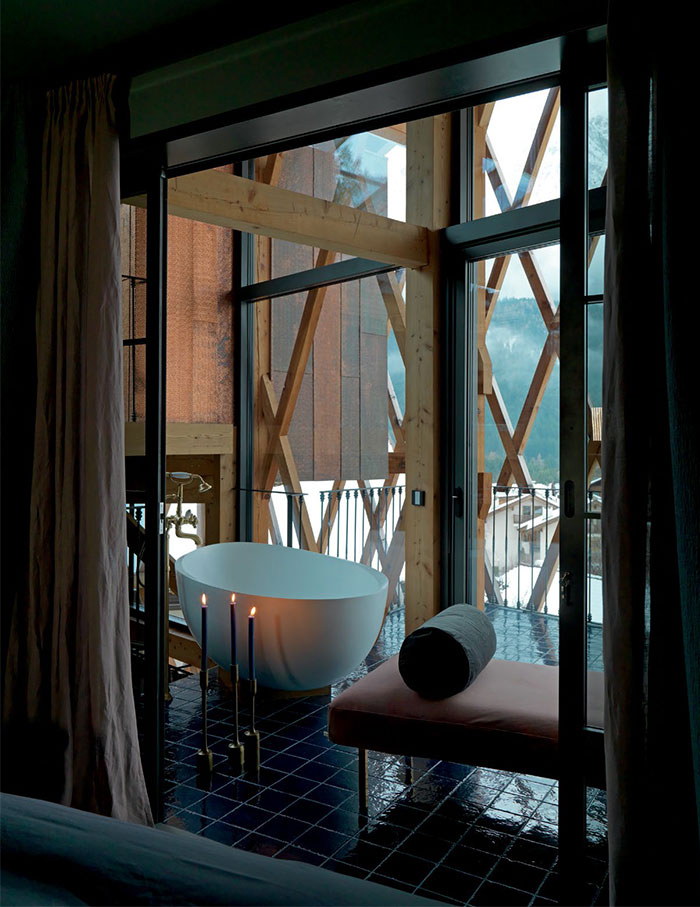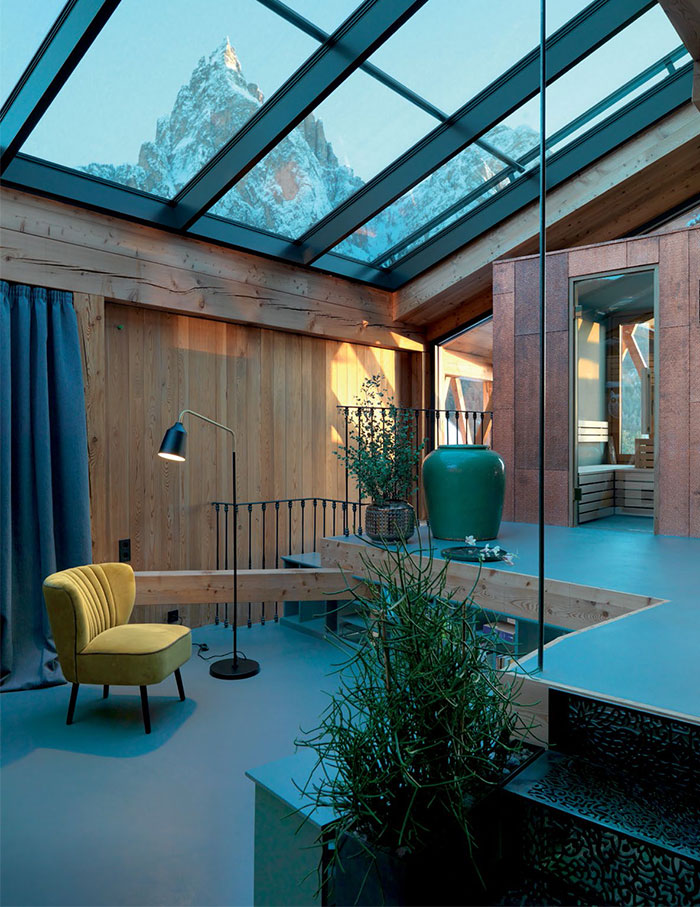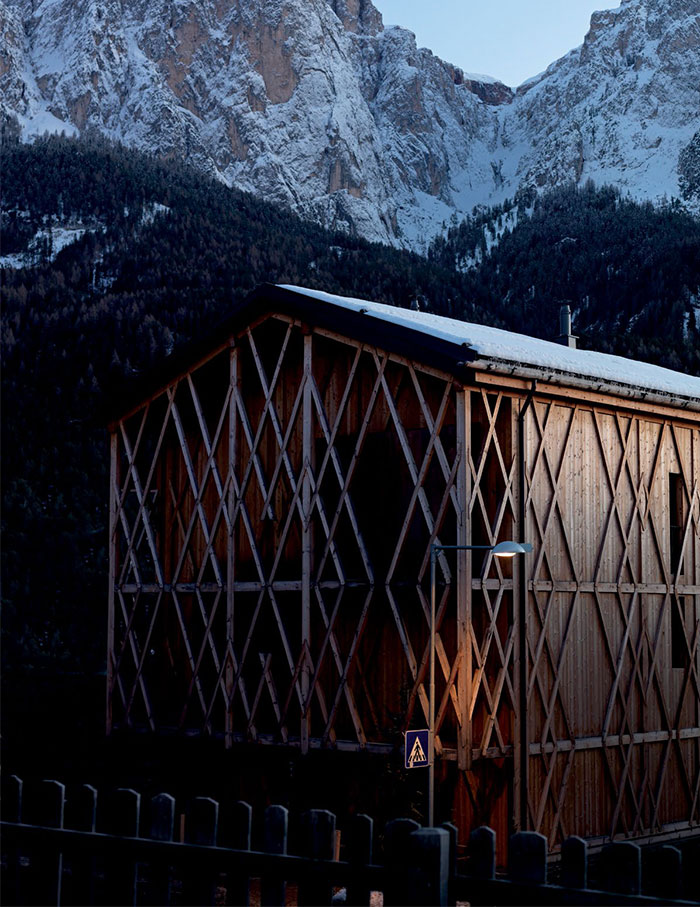 Borrowing from ancient settlements to Frank Lloyd Wright's Fallingwater house, the fireplace is quite literally the hearth and heart of Rier's house. It is a significant space for socialising, cooking and eating. The top floor—the best spot to appreciate breathtaking views of the Dolomites—is dedicated to the sauna and an outdoor terrace with a whirlpool. "It is a fun, playful space that evokes positive sensations, which we are so lucky to experience daily," concludes Rier.