Lifestyle
Architect Bill Bensley envisions a fusion for Hotel de la Coupole, member of the MGallery Hotel Collection, where French haute couture meets hill tribe culture
NOV 12, 2020
| By Thuy Duong Nguyen and Linda Bergmark
When Bill Bensley and his teams were asked to design the Hotel de La Coupole, it was a mix of French colonial culture, rice terraced mountains and local ethnic minorities that served as his inspiration.
The catalyst for the entire hotel, he says, was a sight at a "marché aux puces" or flea market in Paris: A 1920s vintage polka dot hat, placed atop a typical Vietnamese hill tribe hat. "What a great thing to do," he mused, "to make an entire hotel from this idea—Vietnamese hill tribe with a French influence at the turn of the century."
The fusion of these two stories, the colourful local culture of the Dao and H'mong tribes in the region surrounding Sapa and French haute couture, are present everywhere.
Sapa was once the summer mountain retreat, where French executives came to escape the heat of Hanoi at the beginning of the 19th century. Enchanted by the cool climate and stunning views of terraced rice paddies turning golden during harvest season, they constructed a village facing the valley, where the hotel now sits.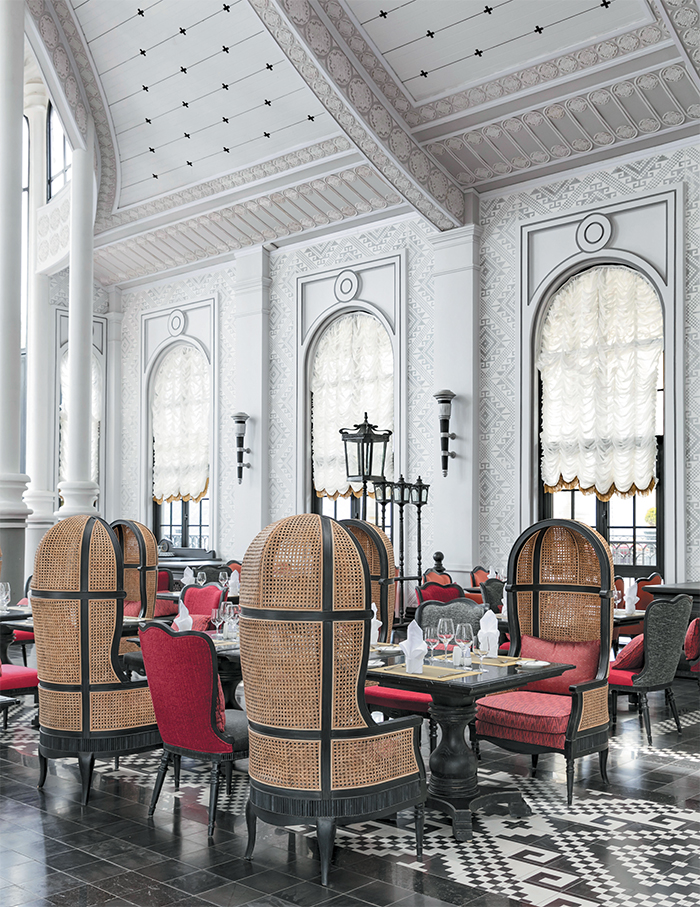 The lobby is filled with old French travel trunks, vintage hats and dressmaker dummies along with large spools of hill tribe silk. "I have been collecting specifically for this project for the last seven years," says Bensley.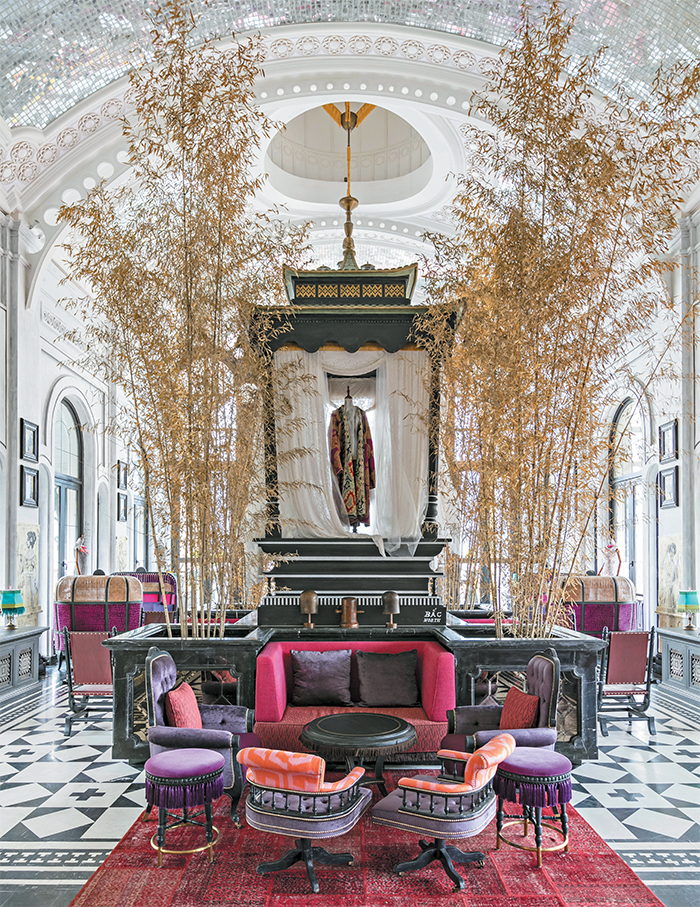 "I've made a considerable effort to use a truckload of antiques gathered from all over the world to tell the story of how the French worked with the Vietnamese back in the day. I love the idea of reusing old objects," adds Bensley. One of his favourite spaces is the Grand Bassin, an art nouveau styled, heated swimming pool with green marble pillars, pink chandeliers and a fountain. Giant paintings of ladies bathing and statues inspired by the diving posture of Olympic swimmers lend an otherworldly charm.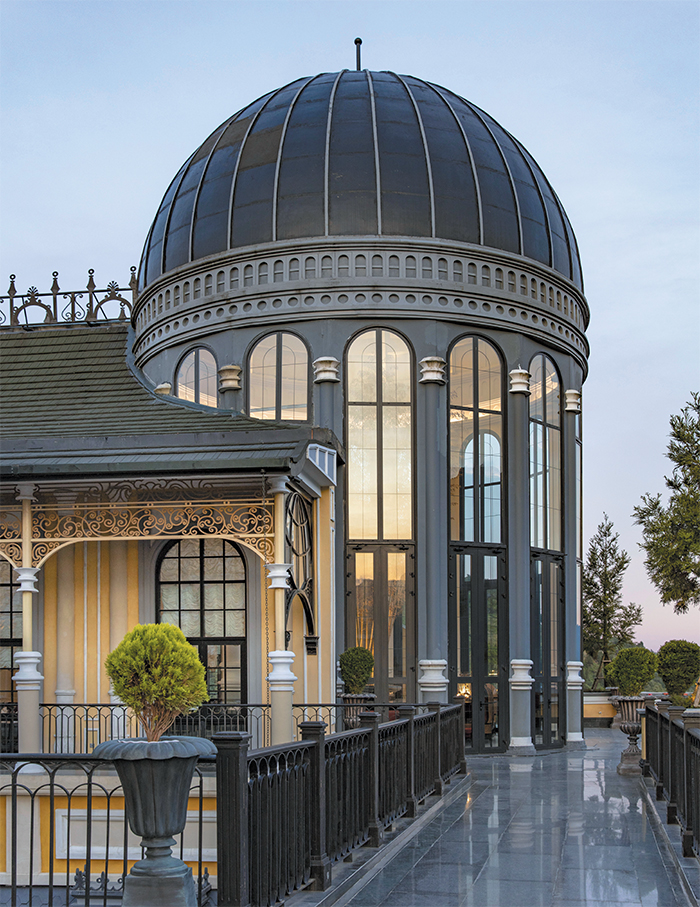 With its yellow hues, resplendent domes, rooftop pavilions and curved iron balconies, the exterior of the hotel pays homage to French Indochine architecture and is reminiscent of a Wes Anderson film. "Because this is a huge building, I wanted it to be broken down in scale like the buildings you'd see in Paris," says Bill. Two wings divide the U-shaped hotel, with a glass-covered garden down below. High up on the roof, two terraces are linked by a narrow bridge facing the valley. An Instagrammers' paradise—this is undoubtedly an idyllic spot to contemplate the verdant hilly locale, with a drink in your hand and your head in the clouds.