Aptly named A Midnight Serenade, this capacious abode conceptualised by Eshita Marwah of /e is exemplary for its dramatic yet restrained colour palette as well as its timeless design
NOV 9, 2021
| By Eshita Marwah
A Midnight Serenade for the midnight blues that sing a song of love and beauty… This 5,000 sq ft home is a labour of love designed by Eshita Marwah of /e to evoke emotions and stimulate the senses. Defined by dramatic transition areas and custom creations, the abode encapsulates the needs of a family of seven spanning three generations, executed in collaboration with V-Create Architects and Studio13 PMC.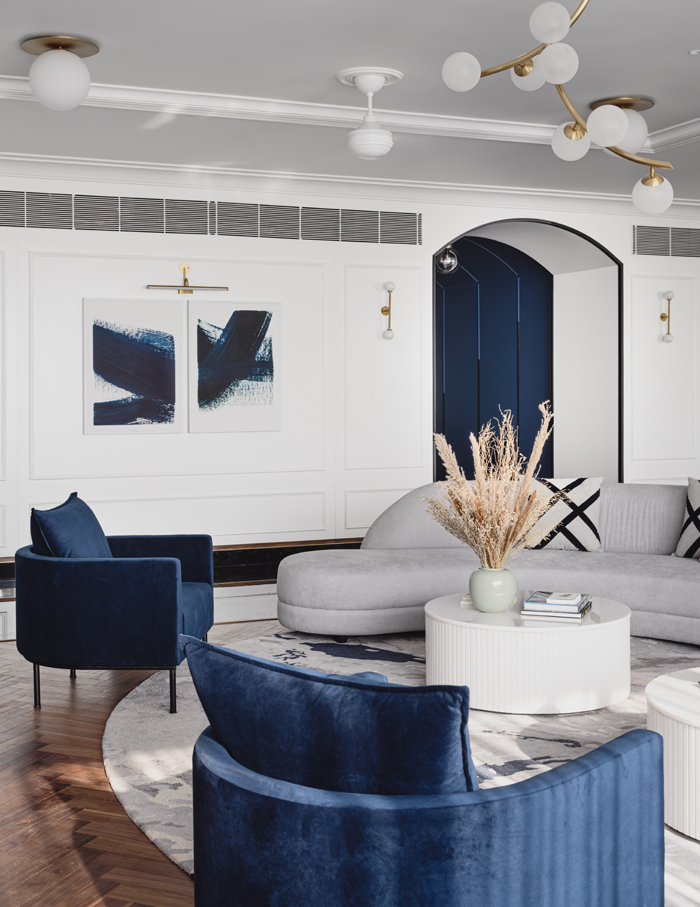 Deploying punches of style every step of the way, the abode unfolds at the black, white and vermillion entryway. A blue corridor, intricately inlaid with marble and brass, leads to the expansive living and dining areas.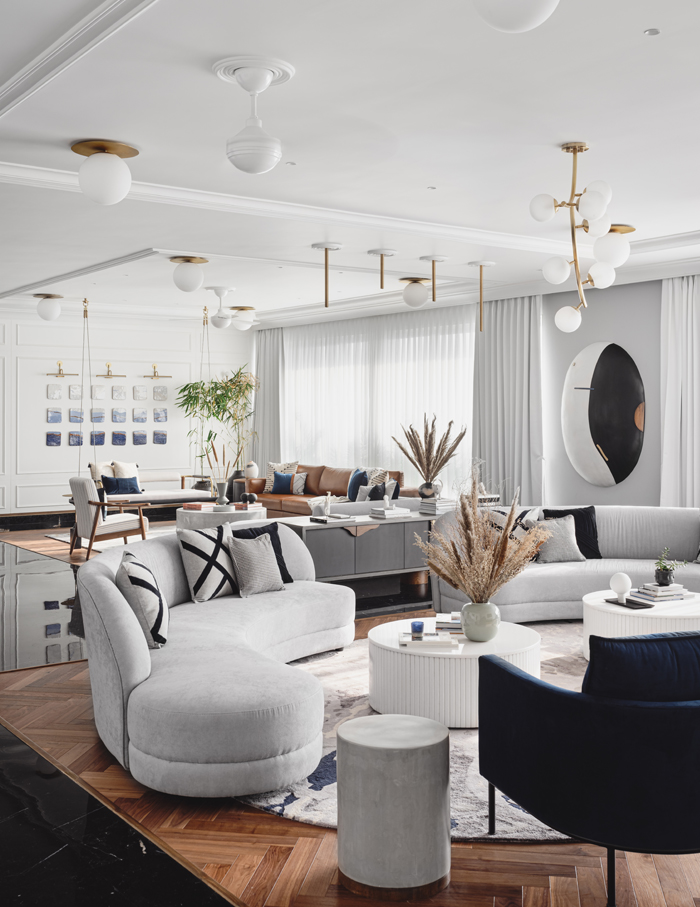 Meanwhile, the two bedrooms have been positioned at either ends of the main living space, while the guest room named Burgundy, is camouflaged in the entrance blue vestibule with another flush concealed door.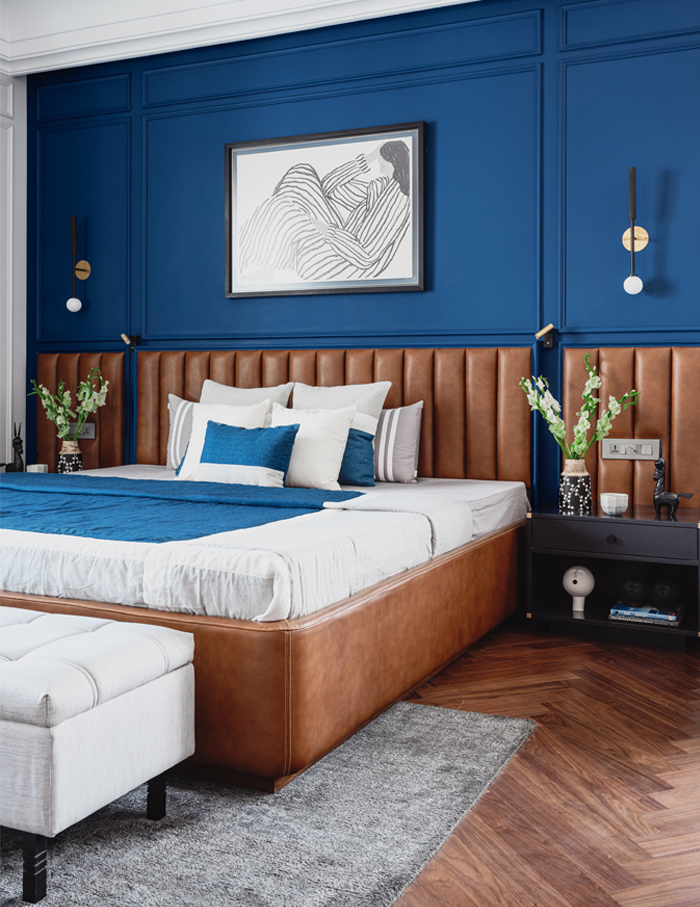 To be more awestruck, grab the October-November 2021 issue and read about this home by Eshita Marwah…