Homes
Anna Muravina shows us her sea-facing holiday home that is a nautical-inspired, all-turquoise space
JUN 25, 2019
| By Anna Muravina
I like naming my projects. I had purchased this holiday home in the seaside resort town of Gelendzhik, near Sochi, when it was trendy to invent a moniker that reflects a space's unique features. So, I called it #BlueSeaView to emphasise its proximity to the Black Sea.
I painted all the rooms, including the walls, doors and built-in furniture, in a single colour: turquoise. I've always favoured high-scale doors as they visually raise the ceiling. However, it was impossible to increase the height of the front door and it dwarfed in comparison to the interior ones.
This dissonance was overcome using a simple technique: contrasting colours. drew an abstract composition on the wall and the door merged with it beautifully.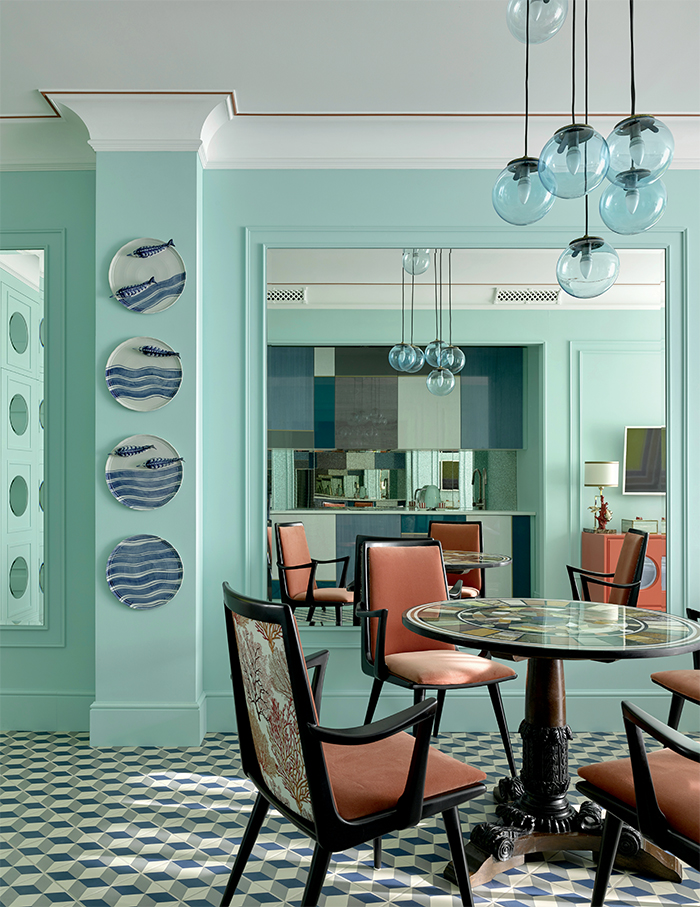 The central element of the living room that set the style of the entire abode is the 1960s vintage lamp, whose ceramic arm juts out with bulbs that resemble dumb-bells. The area of the apartment is only 560 sq ft, so I had to use various design techniques to visually enlarge the space.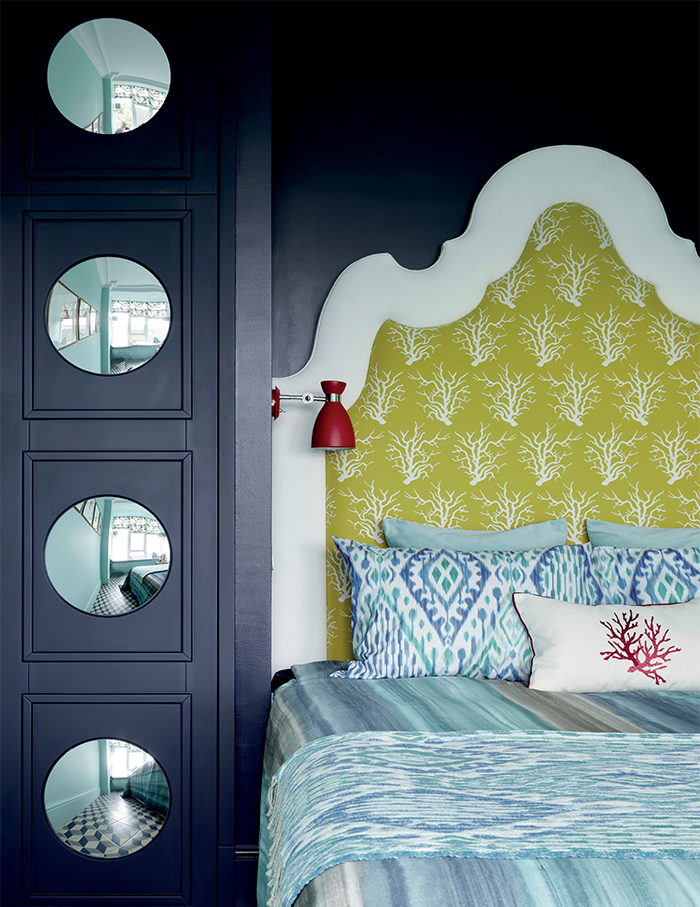 Having the same floor in all the rooms made a significant difference. Incidentally, the pattern of the tile I selected is an uncanny replica of the marble mosaics used in Rome at the beginning of the first century AD. It is astounding how modern and relevant the tiles look even today.