Homes
Anjali Rawat brings to life the modern-day IKEA dream in the interiors of this Mumbai apartment
OCT 10, 2020
| By Sakshi Rai
While IKEA's classic and contemporary styled products have uplifted many interior spaces, a home completely tailored with its furniture seems a tad far fetched. In fact, the closest anyone has probably got to living inside an IKEA store would be the cast of 2009 comedy web series Ikea Heights! 
But Mumbai based Anjali Rawat and her multidisciplinary firm Anjali Rawat Architects made this a reality in this chic apartment in Lodha Parkside, Worli. The practice realised the homeowners' penchant for minimalistic spaces with Scandinavian design influences by choosing decor inspired and sourced from the Swedish furniture giant.
The nearly 1,100 sq ft residence was designed for a young couple and their parents. Keeping in mind their busy lifestyles, the creatives wanted to ensure that the space was warm and welcoming. Neutral and pastel hues, ample daylight and well-ventilated interiors helped shape this elegant yet comfortable cove.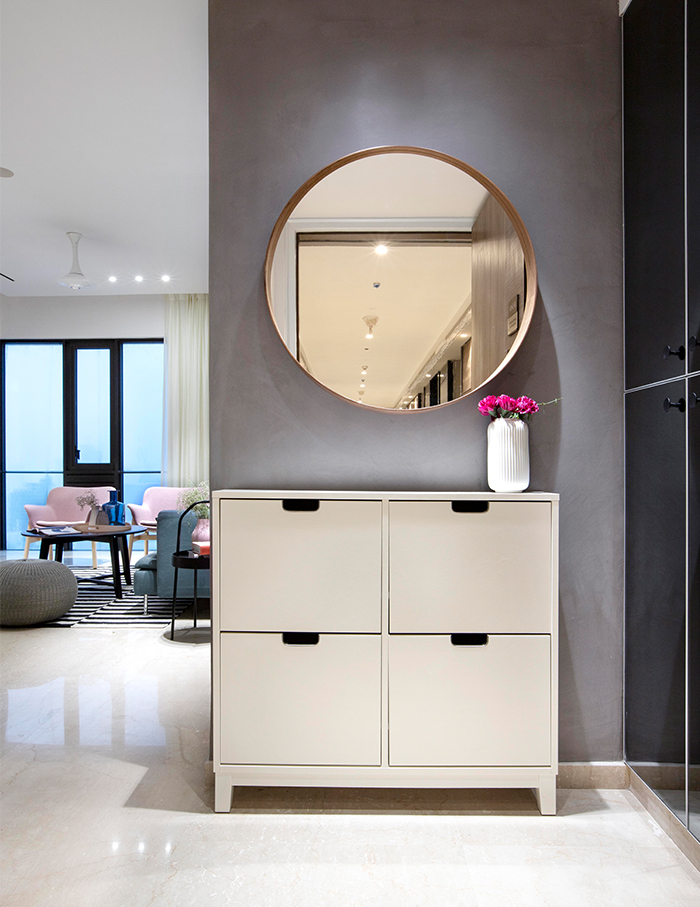 "We like to craft seamless, human centric spaces that are enhanced by clean, tailored lines and an interplay of materials. For this project too, our aim was to realise a home that's timeless, functional and versatile," shares Anjali Rawat, founder of the studio.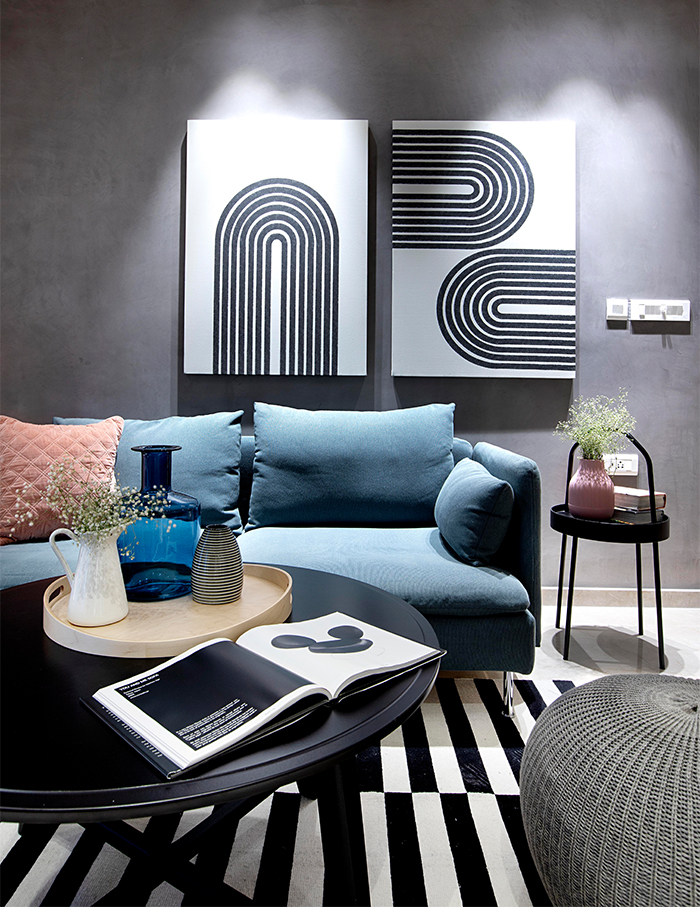 A circular, wood framed console mirror positioned above a white shoe cabinet is placed at the entrance. It contrasts against the dark concrete finished walls that usher one in. The grey surfaces continue inside, leading to the elegant living area.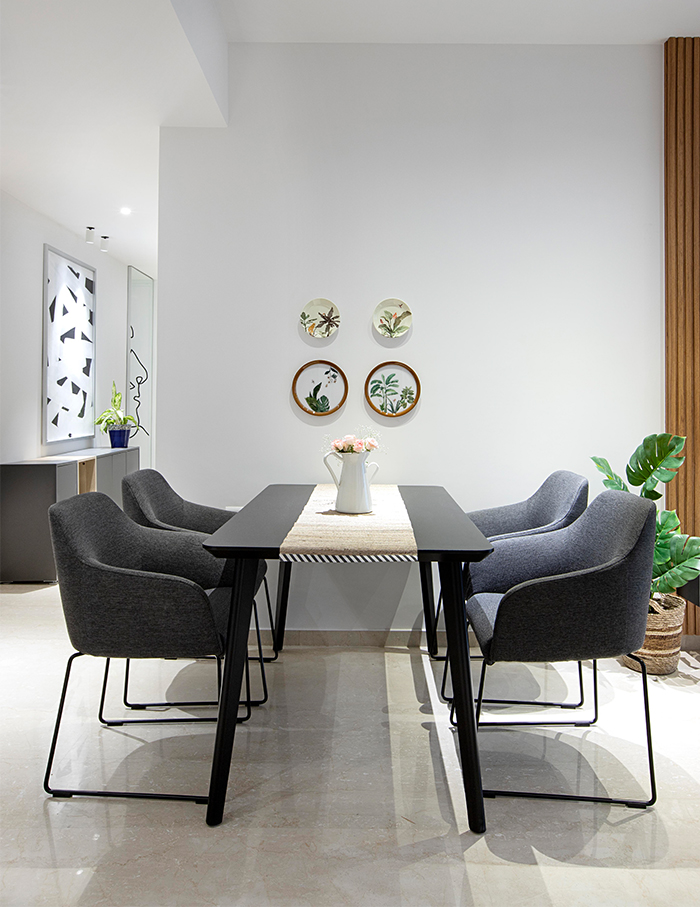 Here, a pastel sofa, pair of chairs and a solitary pouffe provide comfortable seating room around a ebony-hued coffee table. We love the play of monochromatic stripes seen in the flooring, wooden wall cladding and artworks, as well as the natural tones brought in by tropical settings in the corners.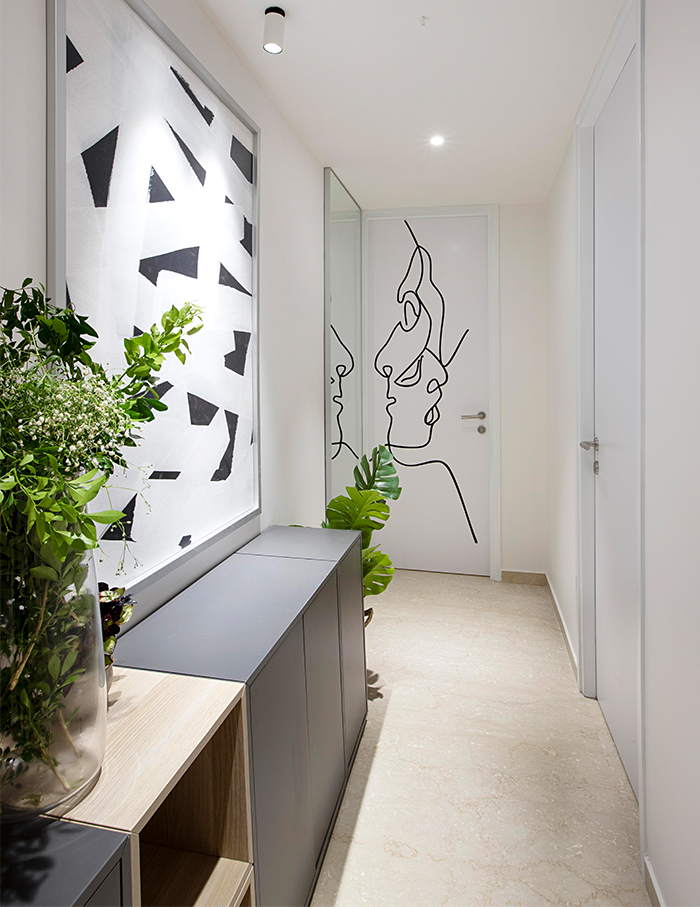 "Scandinavian furniture is ideal to infuse a touch of lavishness to interiors, while ensuring the decor isn't over the top, which is why IKEA became our first and final destination for most of the furnishings," adds Rawat.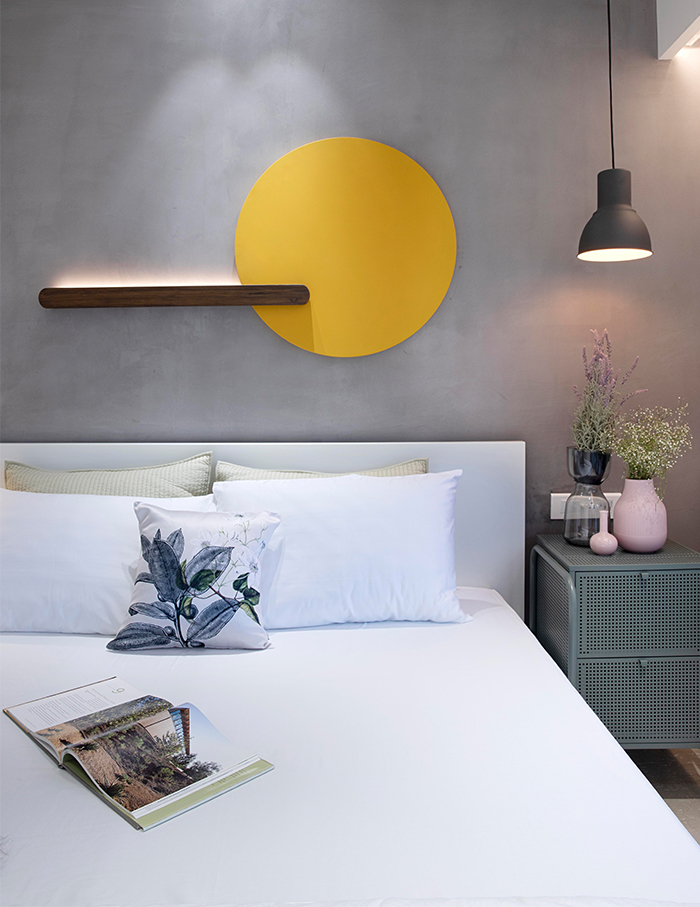 The living area flows onto the dining room, where a stylish black table is surrounded by cushy grey chairs with sleek frames. On the adjoining wall are a set of four botanical artworks. These borrow hues from the many indoor plants and enliven the classy interiors further.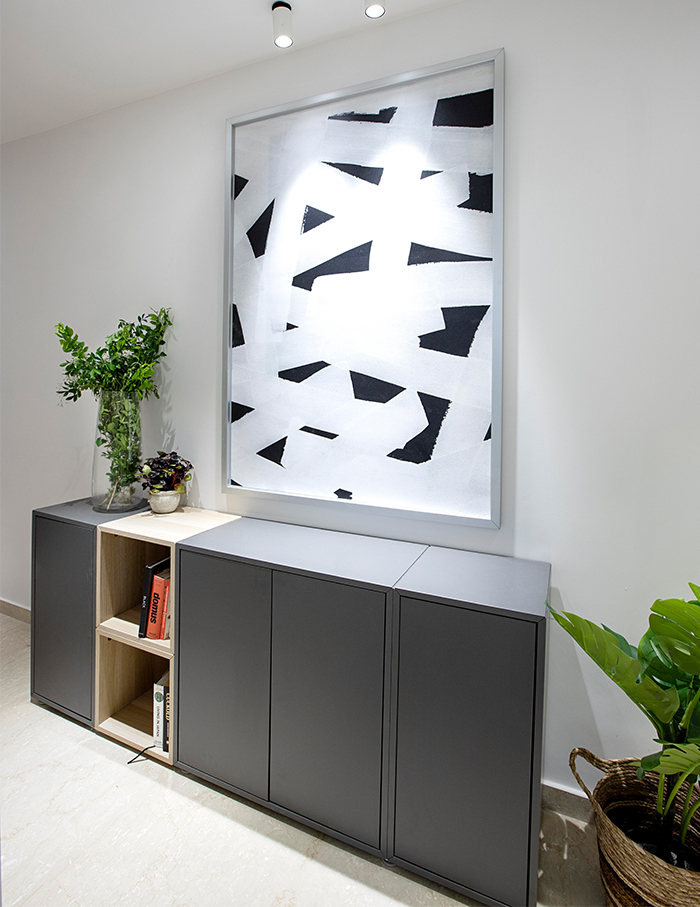 Each bedroom features tasteful furnishings and decor, perfectly aligned to match the personalities of those occupying them. A round yellow disk, linear lighting and a lone pendant lamp are some of the statement pieces set against a concrete facing wall in the master chamber. The storage facilities including streamlined wardrobes and vintage textured side tables in earthy hues, curated to match an understated aesthetic.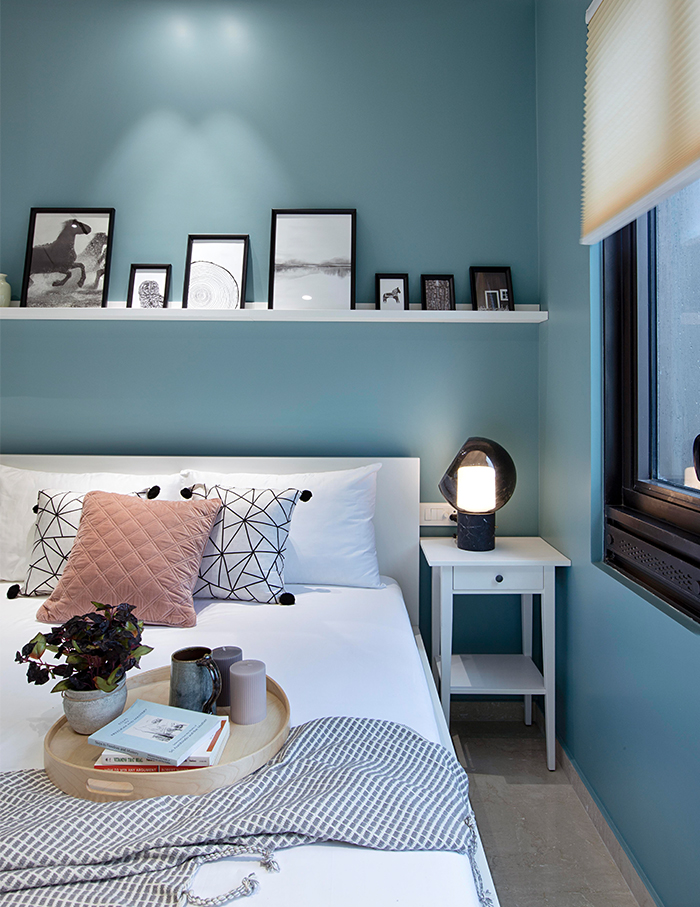 For the parents room, the creatives added freshness to the space with subtle elements such as soft blue walls, patterned linens and upholstery, a singular wall shelf overhead for framed artworks and artefacts, and an attractive table lamp that's sure to catch your eye.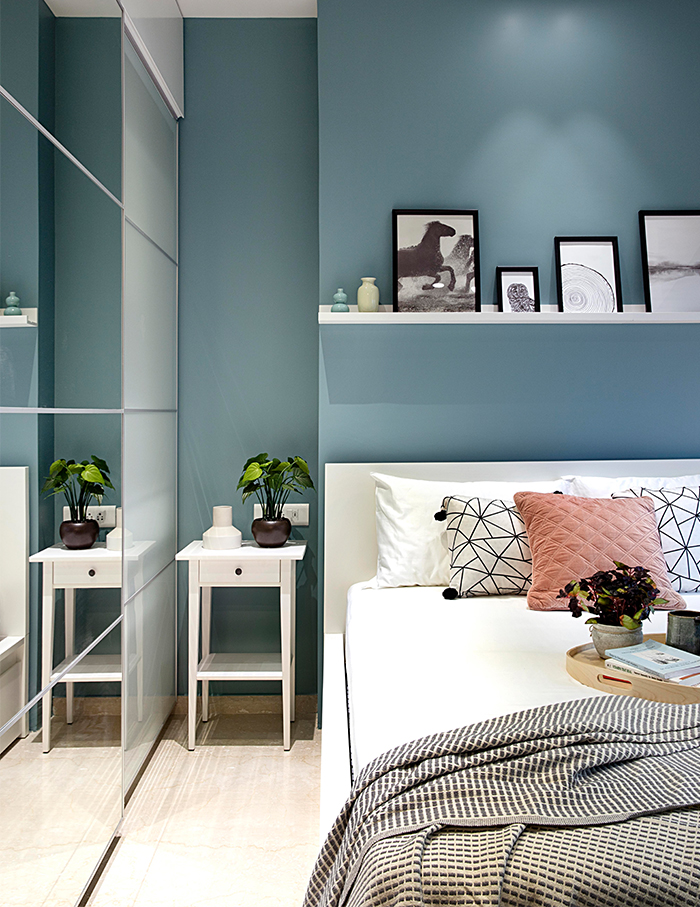 Our Aug-Sept issue is out now! Click here to read and download for free