Homes
Cortney and Robert Novogratz bring a contemporary flair to an extravagant LA home with a bygone allure
JUL 11, 2020
| By Sakshi Rai
Tucked away in the foothills behind the illustrious Chateau Marmont Hotel—a historical and cultural landmark in Los Angeles—lies an intriguing, unconventionally styled villa. This former 1920s castle is now a triple storeyed mansion belonging to a Hollywood celebrity couple, which has been refurbished by design world mavericks Cortney and Robert Novogratz and also features in their recently released book—Novogratz Design Fix: Chic and Stylish tips for Every Decorating Scenario.
The home lies within a gated promontory and is, not surprisingly, conspicuous for its distinct, old world allure. It was built a century ago on half an acre of land and at present, the 7,700 sq ft home accommodates four bedrooms and seven bathrooms. 
One of the most interesting tidbits about it is that it has had only three owners since its construction approximately 100 years ago. Glimpses and tastes of all the previous inhabitants have been retained despite it being radically refurbished to suit the lifestyles of the actor couple who now call it home.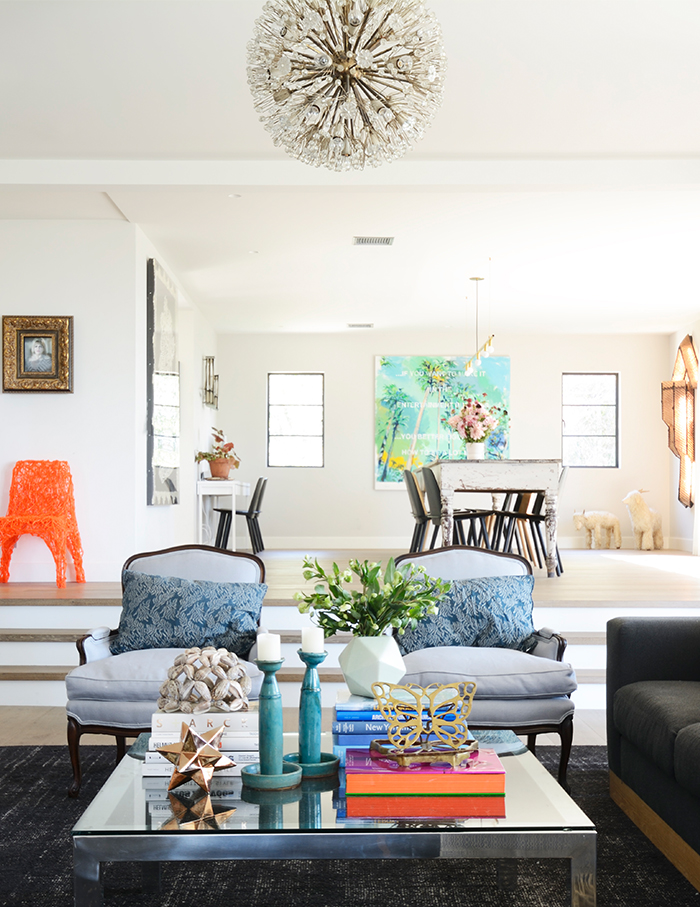 Cortney and Robert Novogratz, who have a 20-year repertoire of modelled spaces across Manhattan and Los Angeles (and rebuilding entire city blocks even) bring their characteristic fun, hip persona to this project as well.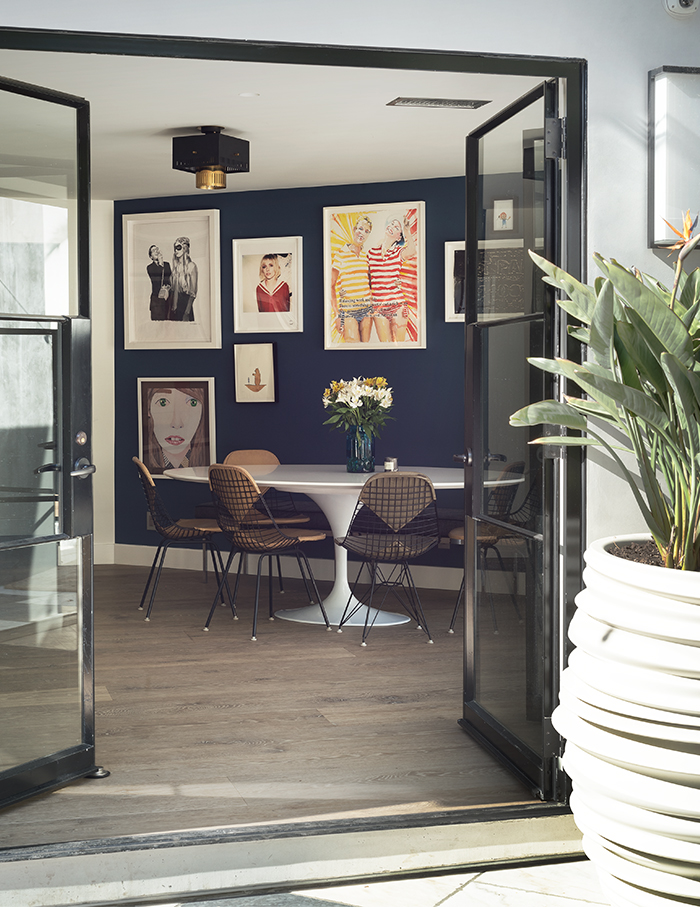 Owing to the house's inconsistent and varied construction, it initially resembled a maze-like structure with several tiny rooms, numerous interconnected doorways, mismatched hardwood floorings and a complicated floor plan. And the creatives also faced the challenge of retaining the historic built and charm while modernising its interiors.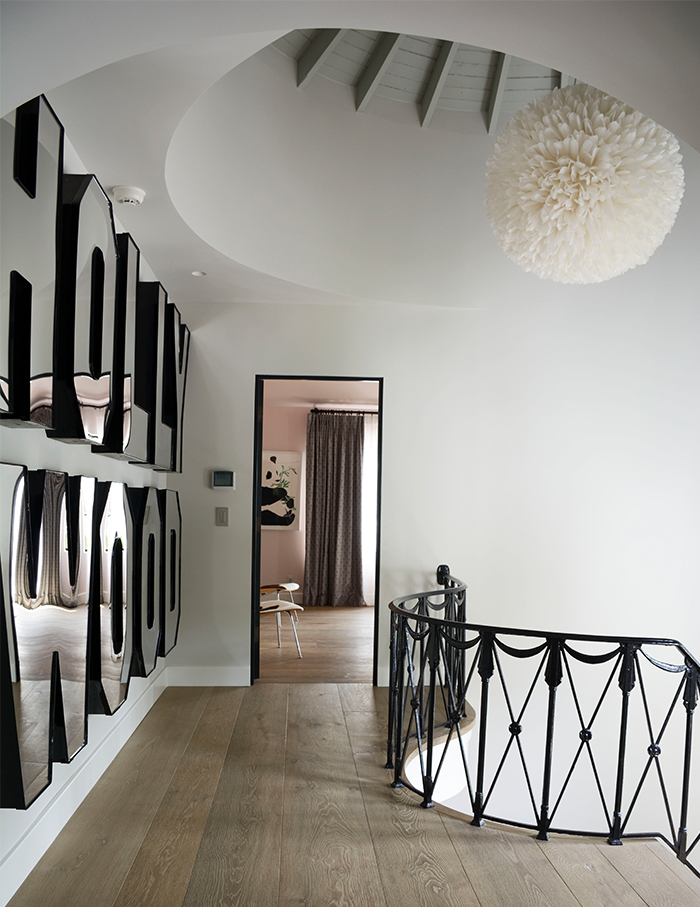 The Novogratzs kept a roomy, loft-like setting in mind and rid the property of its many divisions and opened the space up. This ensured that several of its original architectural elements were retained, including the balustrades of the abode's staircase.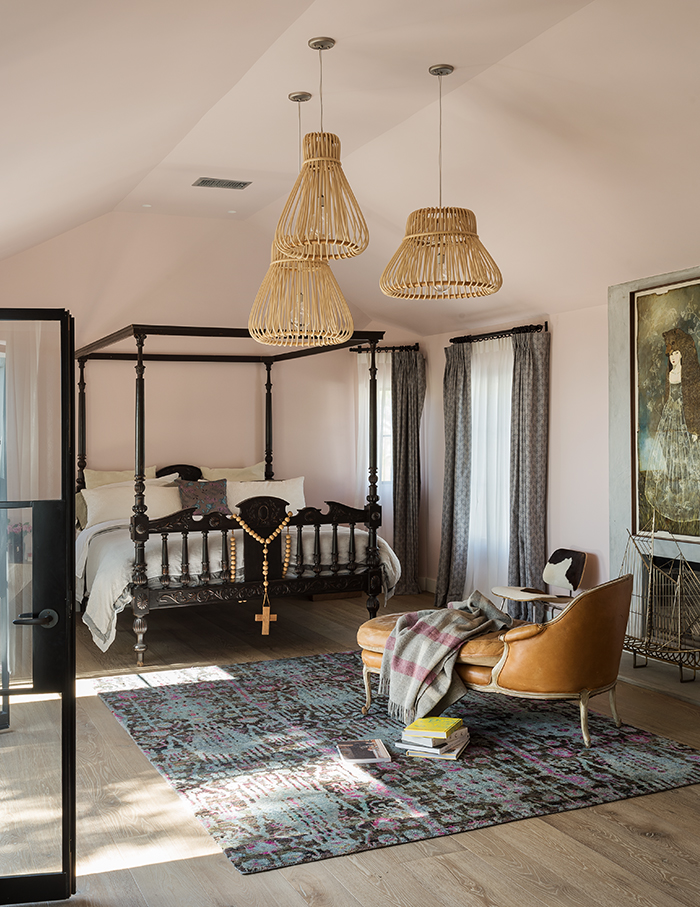 The result of The Novogratz's intervention is that of a renovated home that accommodates a colossal, bi-level, fluid living and dining area, a spacious luxury kitchen wrapped around a marble topped island, and an adjoining breakfast room that extends onto the backyard through chic, steel-trimmed French doors.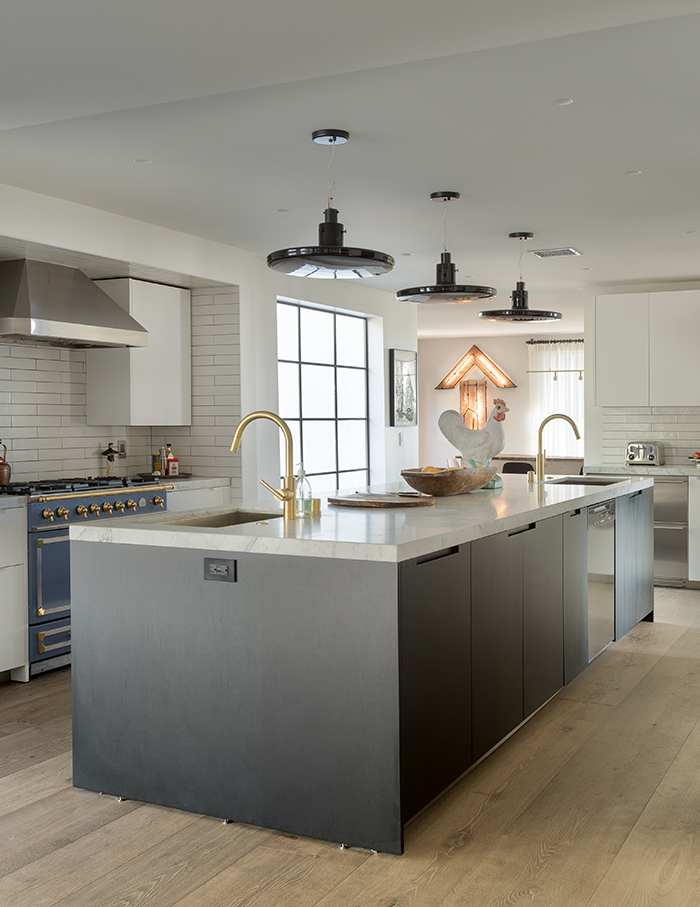 A commodious master suite with a quaint balcony offers sweeping views of the city. It is coupled with a few guest rooms, all of which occupy the upper level. Exuberance continues onto the walk-in closet as well, which is lined with bespoke inbuilt functions.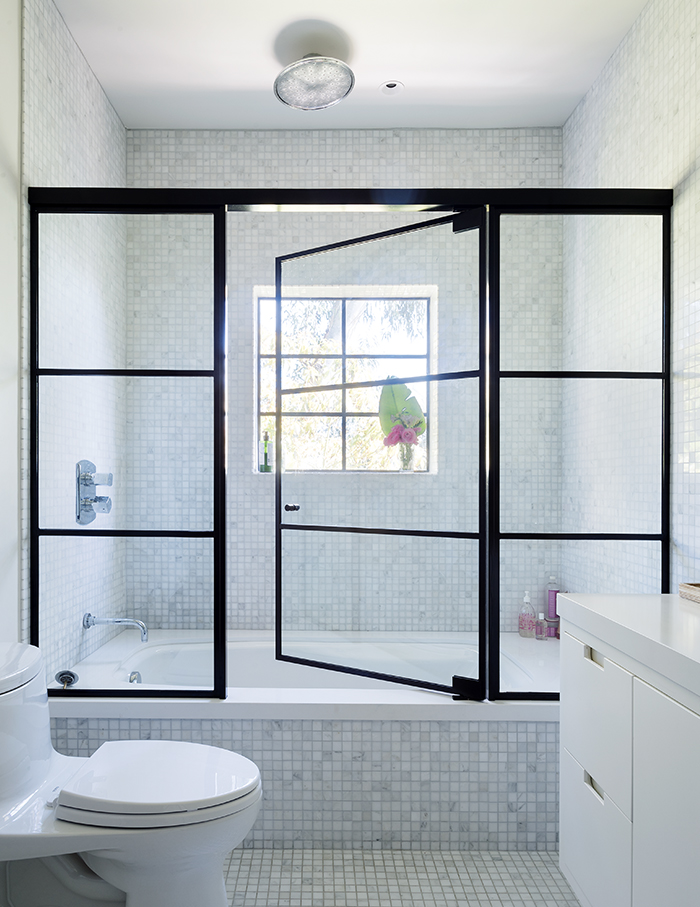 For more intimate gatherings and events, the designers also fashioned an enormous family room with an adjoining kitchenette and a spacious guest suite. The mansion also houses a gym and recording studio.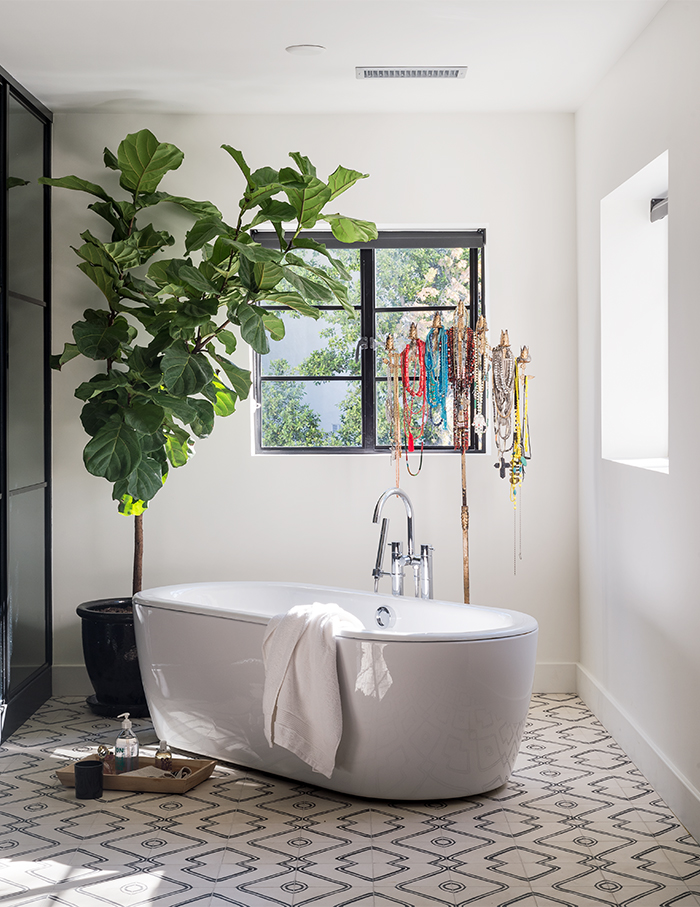 The outdoors with its series of attractive tiled terrace grounds, lush lawns, an alfresco kitchen and an inviting oval shaped swimming pool are all hidden by a wall of dense foliage, playing the role of ideal recreational hubs for the homeowners.