Homes
Ameet Mirpuri designs an edgy and versatile home in Hyderabad which is a cocktail of bold lines, ethnic accessories and art
NOV 18, 2022
| By Ishika Paruthi
Conceptualised by Ameet Mirpuri, Principal Designer at Design Studio and his team, this 4000 sq ft lavish home in Hyderabad is a play on neutral hues and edgy patterns.  
Known for its beauty and affluence, the 'City of Pearls' makes for the perfect landscape of this home styled by Samir Wadekar, that stimulates your senses with an Indian touch imbued in contemporary aesthetics.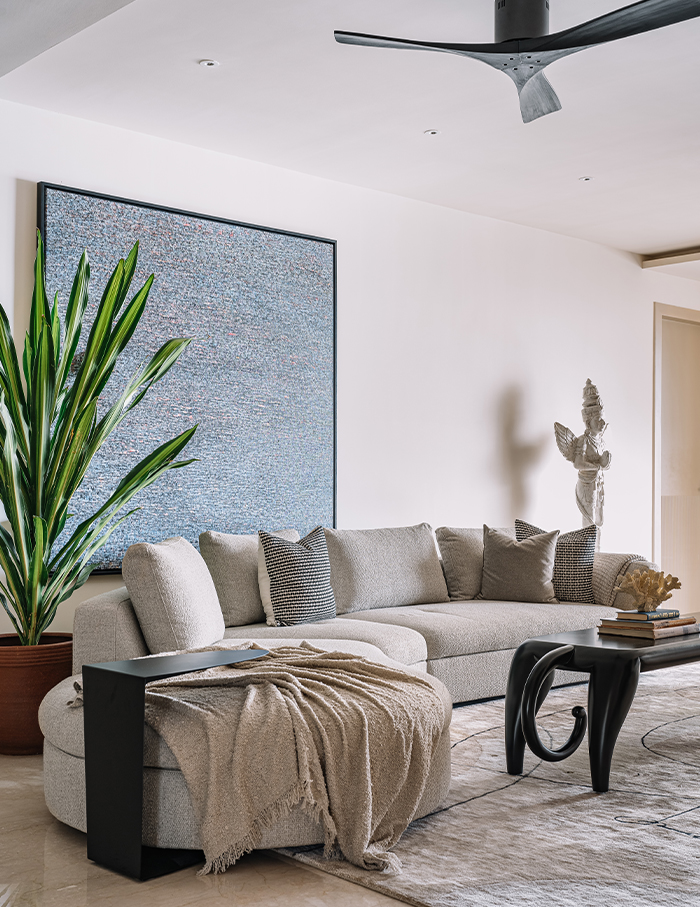 The curious brief
Ameet and the homeowners literally grew up together, hence the bond was already there! Moreover, having worked on another project previously, they were aware of each other's tastes which made things much easier.
An interesting proposition for the designers, the homeowners wanted to opt for a neutral palette which could play with the ethnic art in and around the home.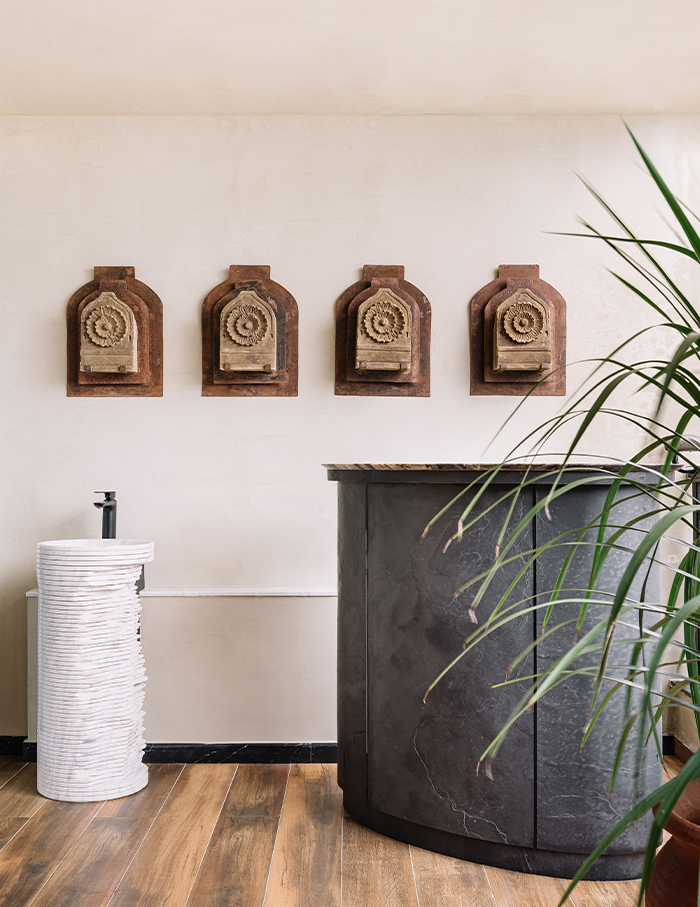 Tour every turn of this ethnic home
The first impression of the space is that of ample natural light which pervades the space and amplifies the palette.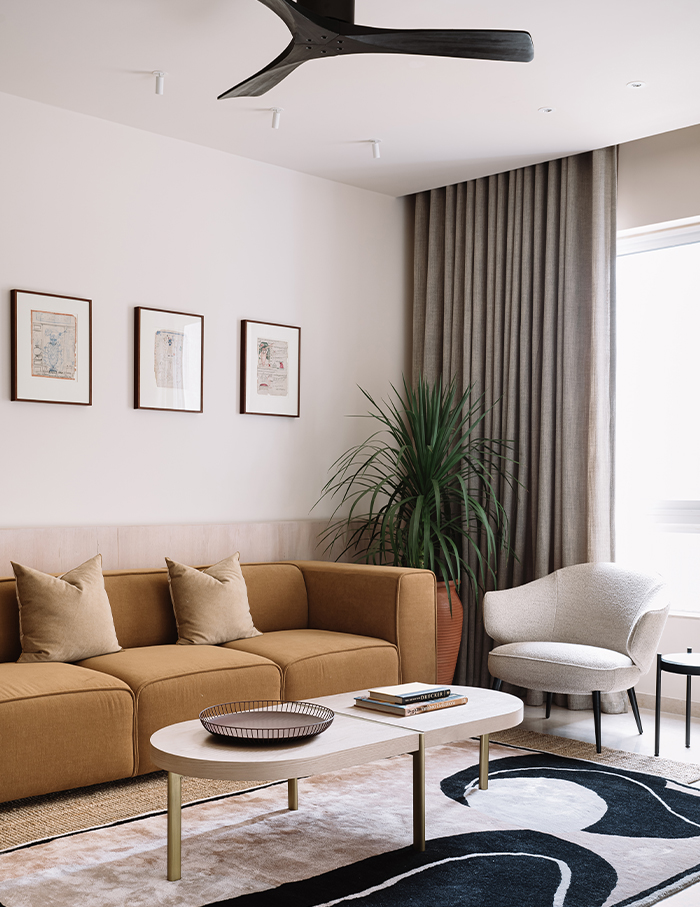 Secluded from the rest of the home, the formal living room is designed with an open layout.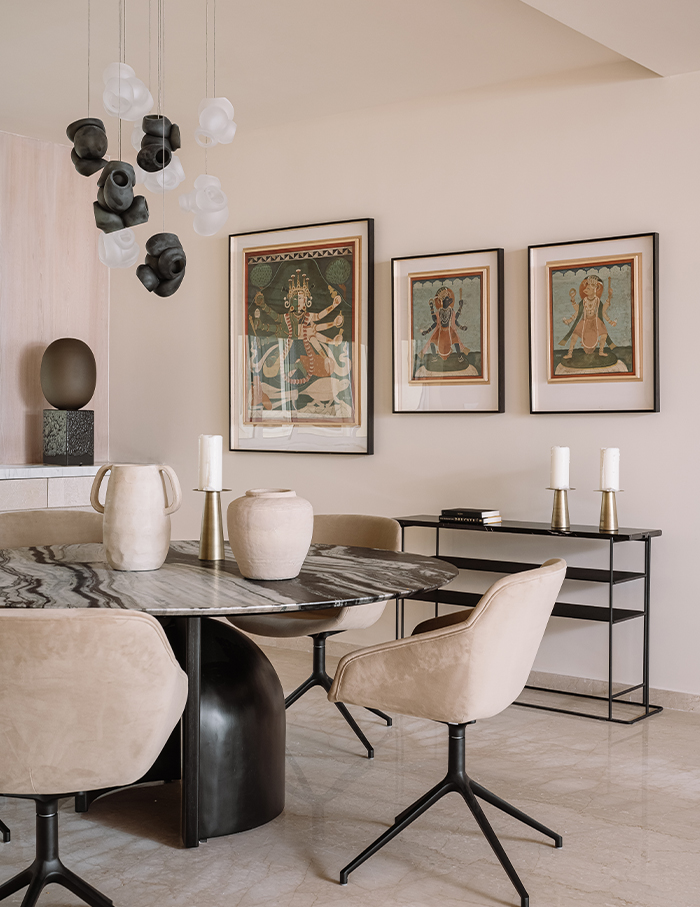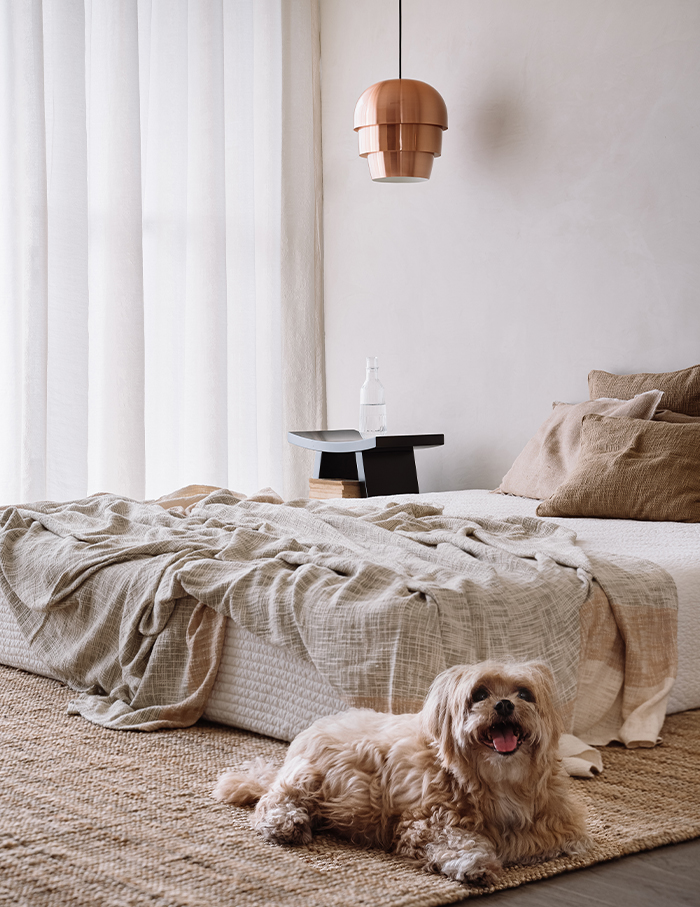 The dining and living areas lead to a central open central space which is perfect for some much needed family time. The monochrome palette of the home continues along with an array of stone and textured veneers.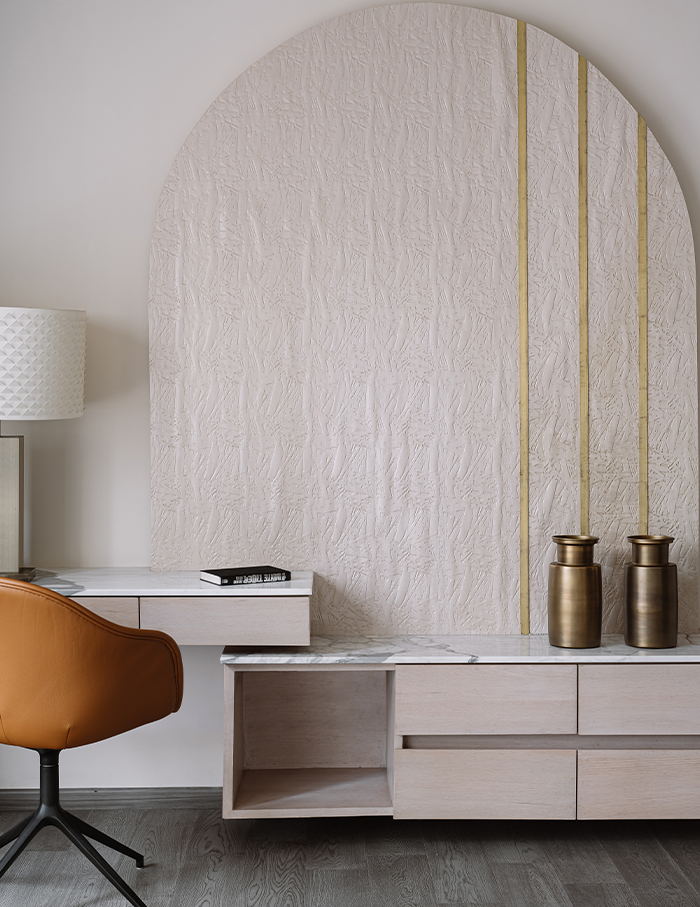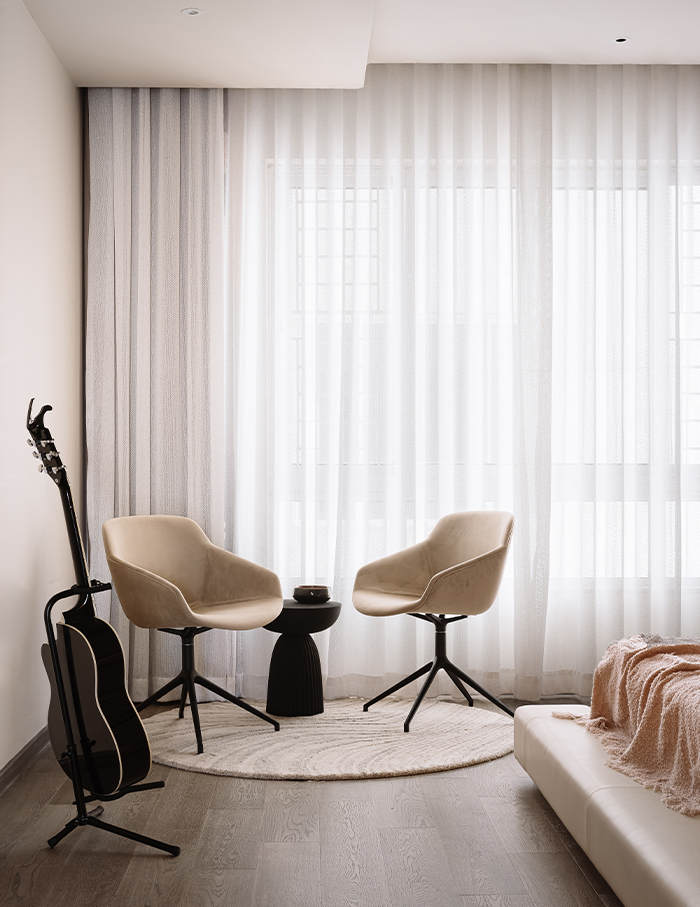 This home's next stop is the kitchen which in this home is kept closed since that is what the homeowners wanted.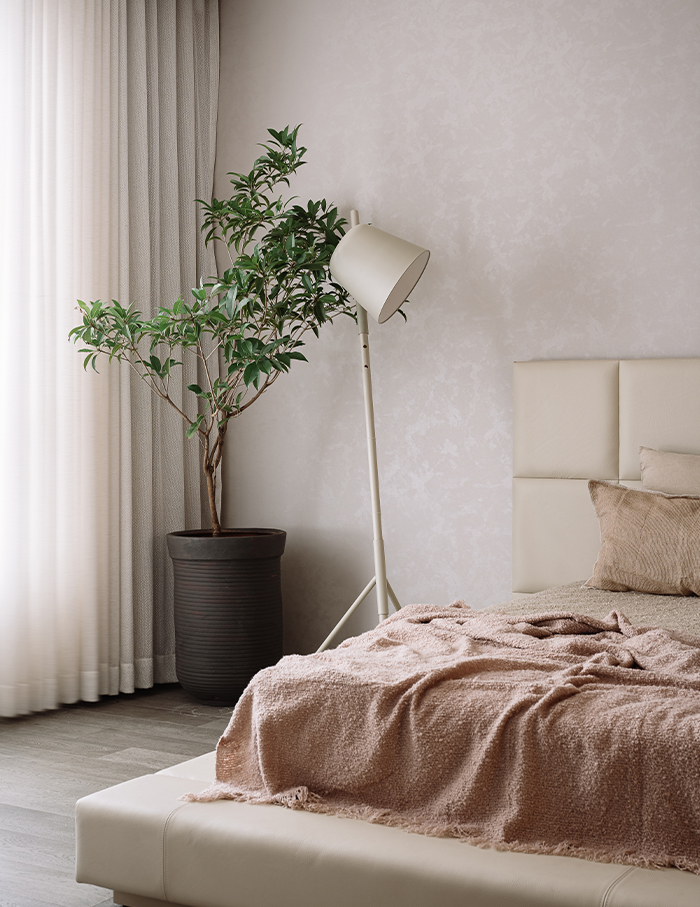 The family area of the home opens to the four bedrooms. Ameet has ensured that the distinct personalities of each room fit the taste and sensibilities of its residents.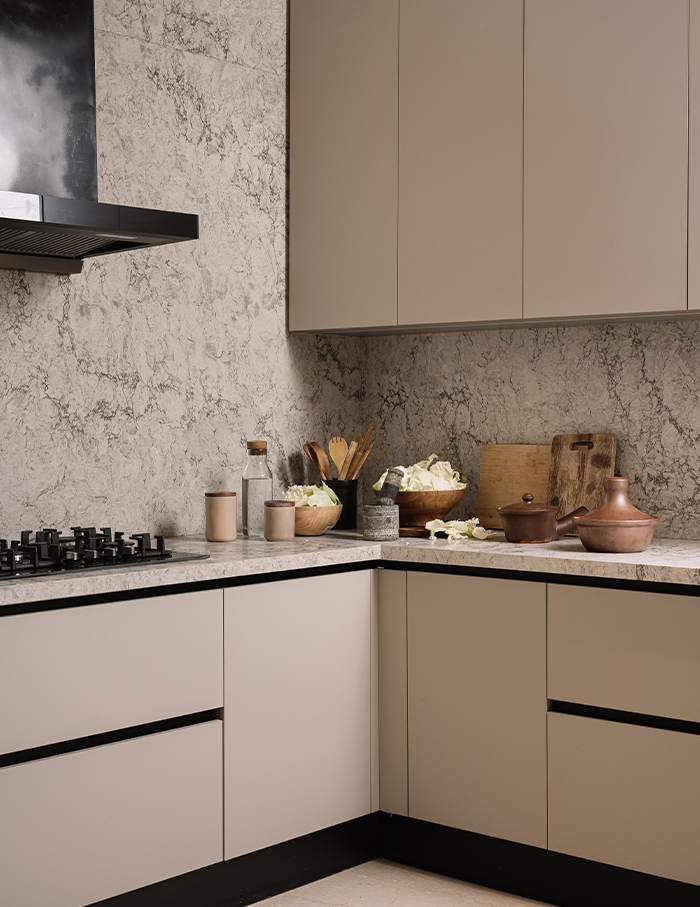 A solar-powered heating system runs across the home and contributes to the sustainable aspect of this expansive home.
What the designer fell in love with
Ameet mentions that, "the most important design detail I would say is the formal living low height veneer panelling that was stained into a taupe and carried right through into the family living area, it was done to tie the cut-off areas together."
As for what he loved, it was the loose furniture as well as the styling of the space since there was just so much to be played around with on a neutral and subtle palette.
Scroll down to catch more glimpses of this home: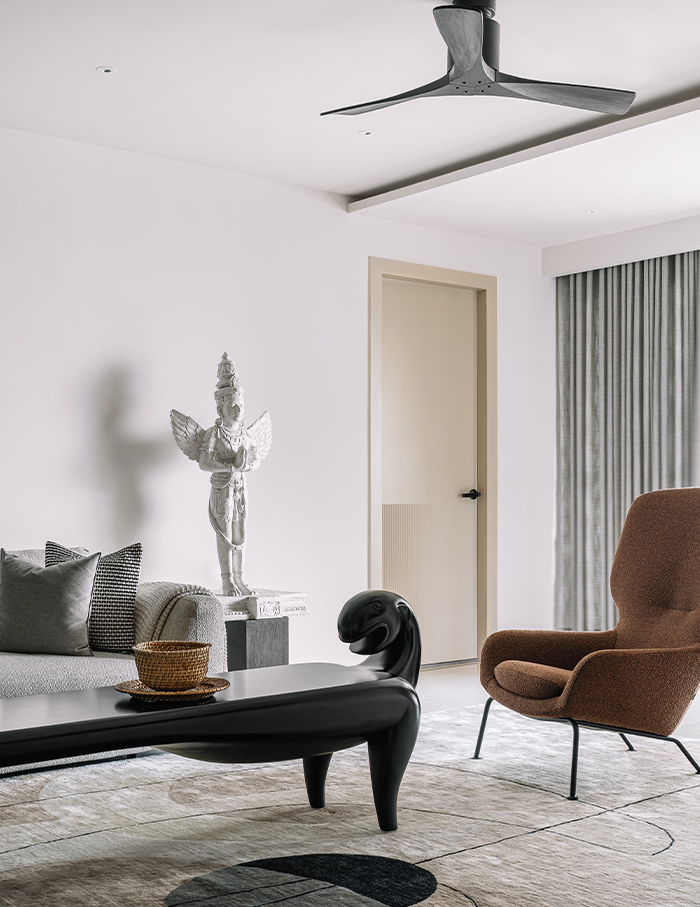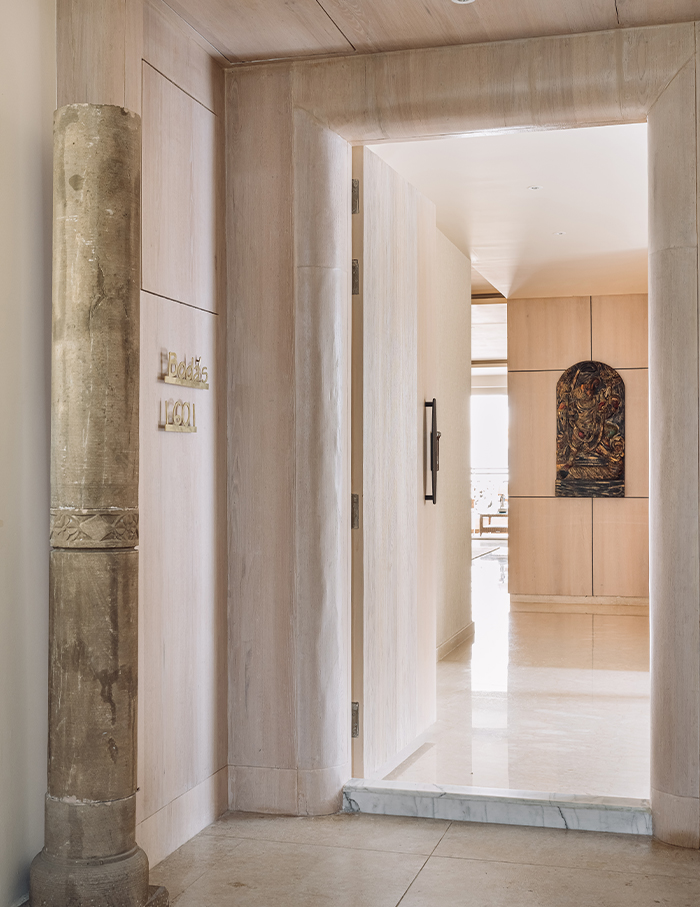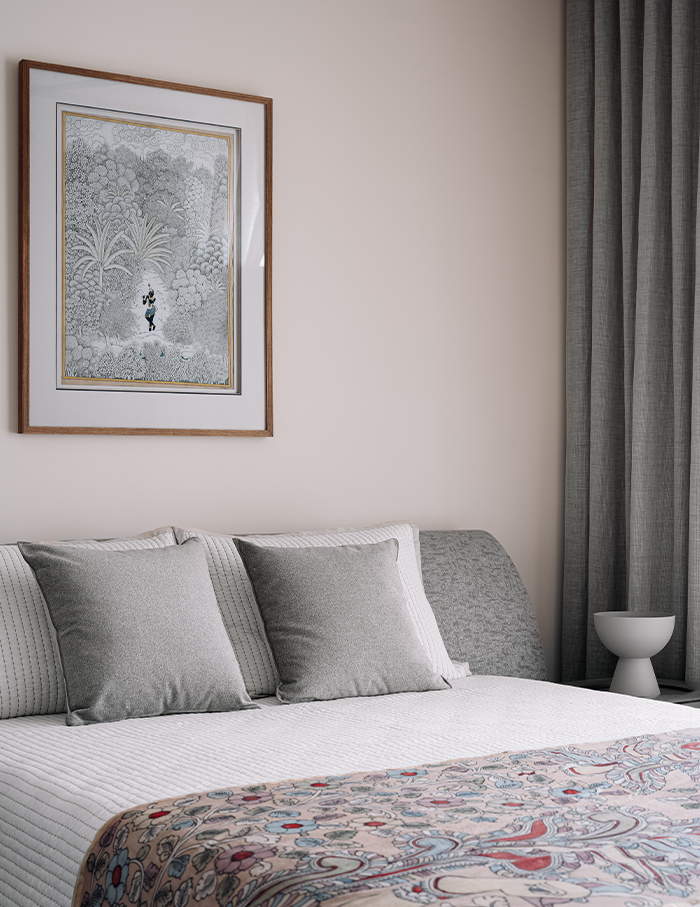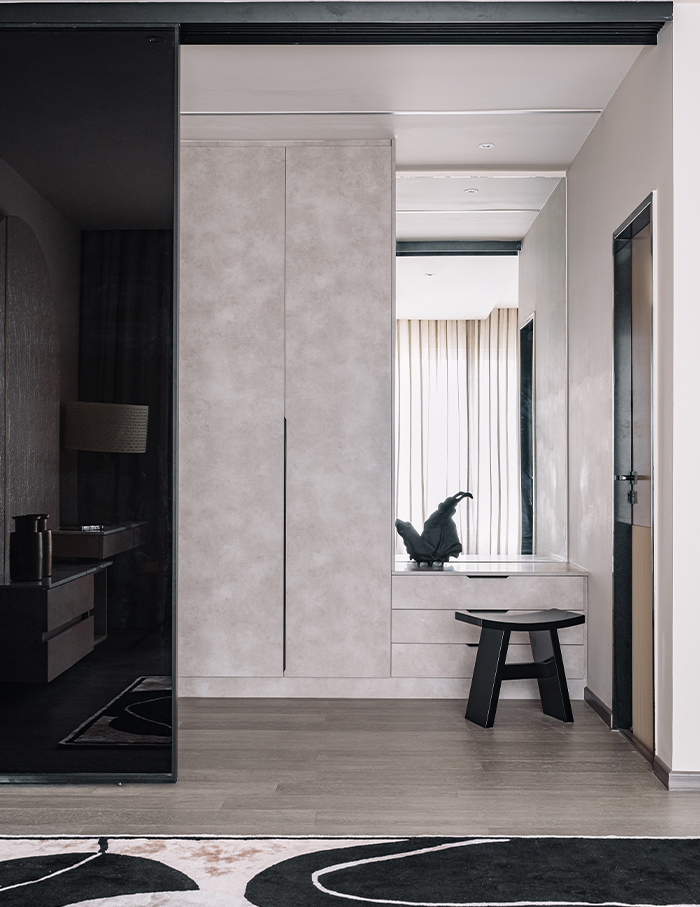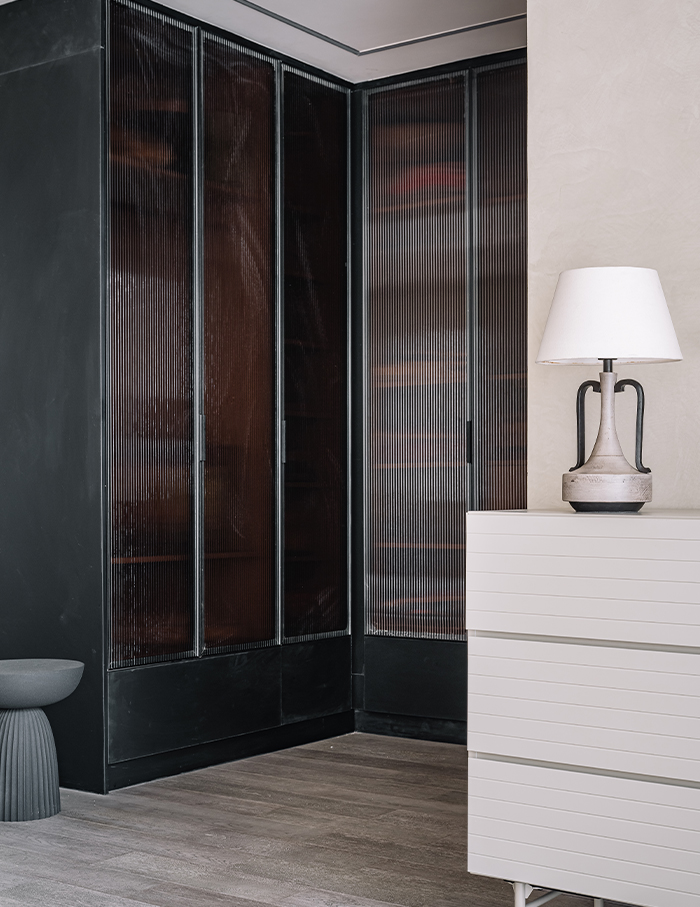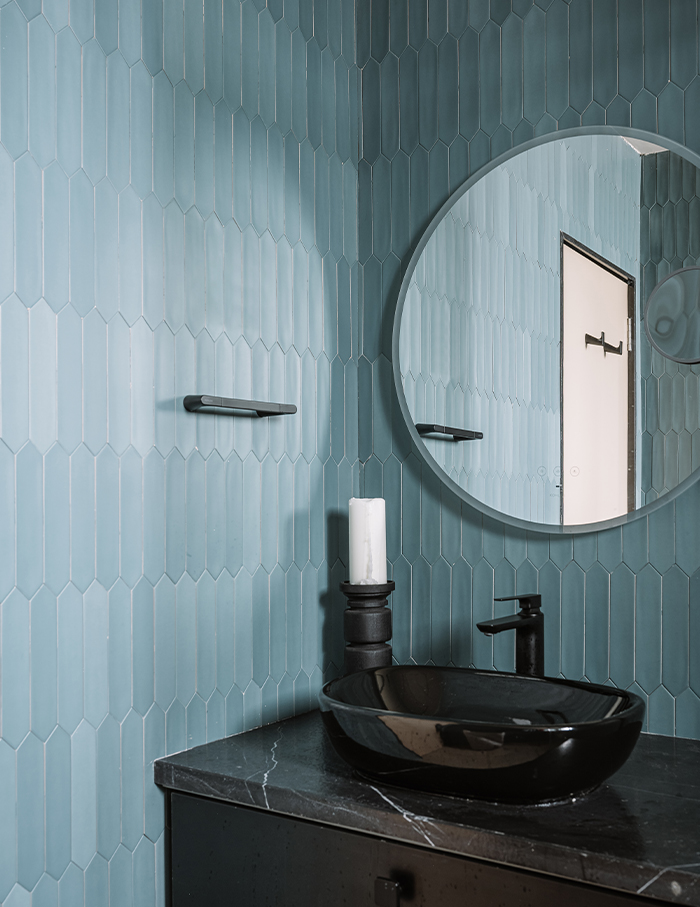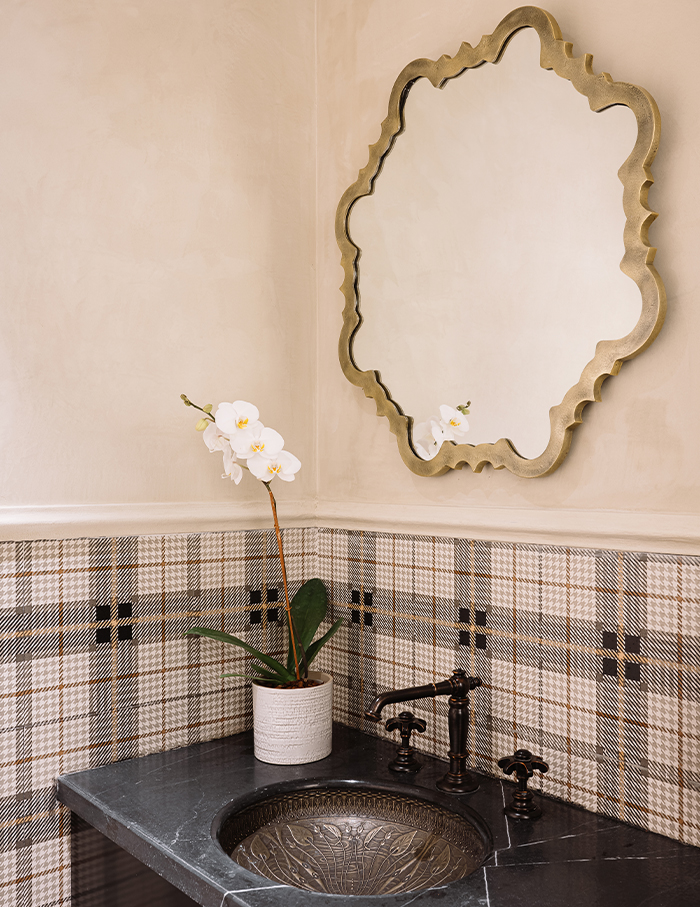 You may also like: Nishi Morakhiya designs a new place for her parents which is a marriage of open spaces and an intuitive palette