Design
Amadeo by Oberoi, the first restaurant inside Nita Mukesh Ambani Cultural Centre is a fine wok of global cuisines
AUG 2, 2023
| By Pratishtha Rana
On a rainy afternoon, blanketed by dark (unpredictable) clouds and a windy temper of Mumbai — the agenda was set for the day. To visit Amadeo by Oberoi, the first such standalone elevated restaurant by the hospitality group in the thrumming nexus of Nita Mukesh Ambani Cultural Centre (NMACC). 
Plucking clues from the palatial premises' culture and art-forward intentions, the restaurant is a rapturous discovery, beset with meandering turns and expansive corners that all look towards one frame in sight, a clear glass facade with vistas of the outdoors and the fountain of joy that recurrently flares up in deluges. Be aware though. Ceilings here are elevated and walls rather subtly and intelligibly dressed up with decor and curios that does precisely what it should; to hold the diner's attention for yet another minute and then more.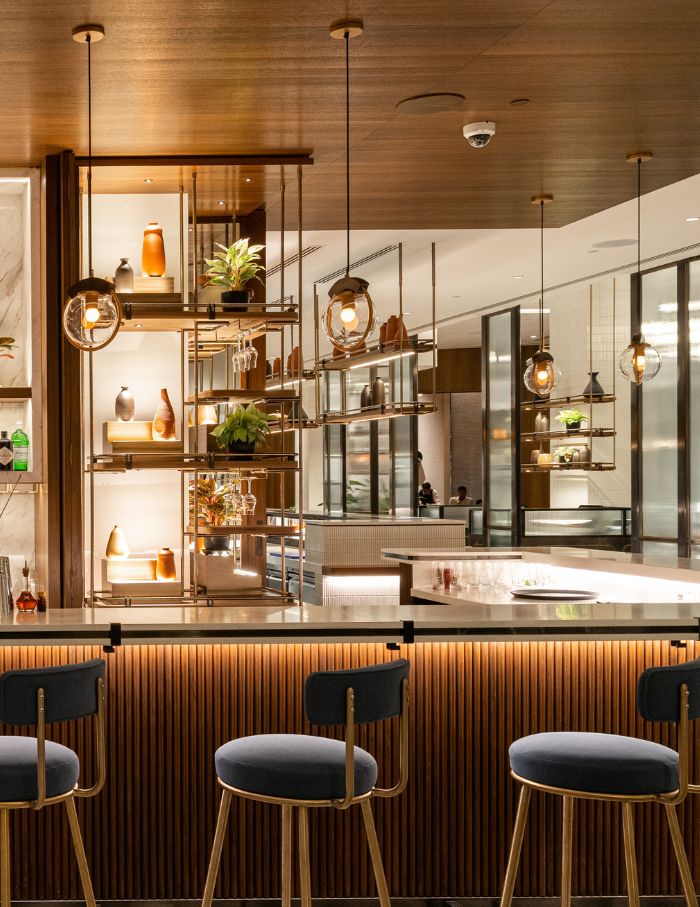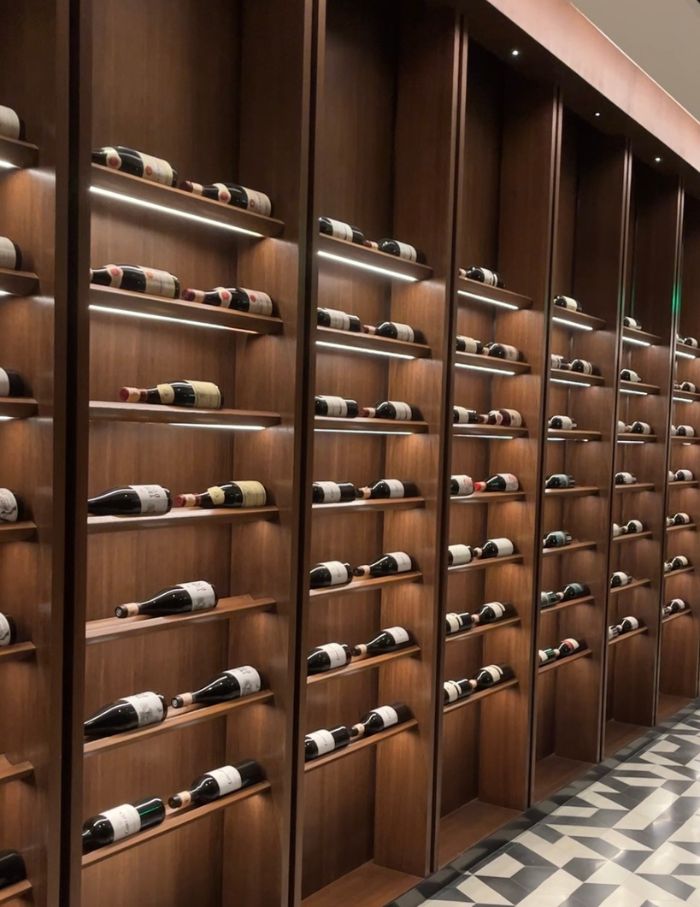 While design details are galore at Amadeo by Oberoi, what stands out, memorably so, are the fluted curvy glass partitions that not only carve a textural screen inside the restaurant but also stand as a juxtaposing material clue alongside wood and marble-focused moodboard. As you traverse across the space, a host of such interspersing, elemental patterns rise through, touched with warm glows emanated from the delicate pendant lights above.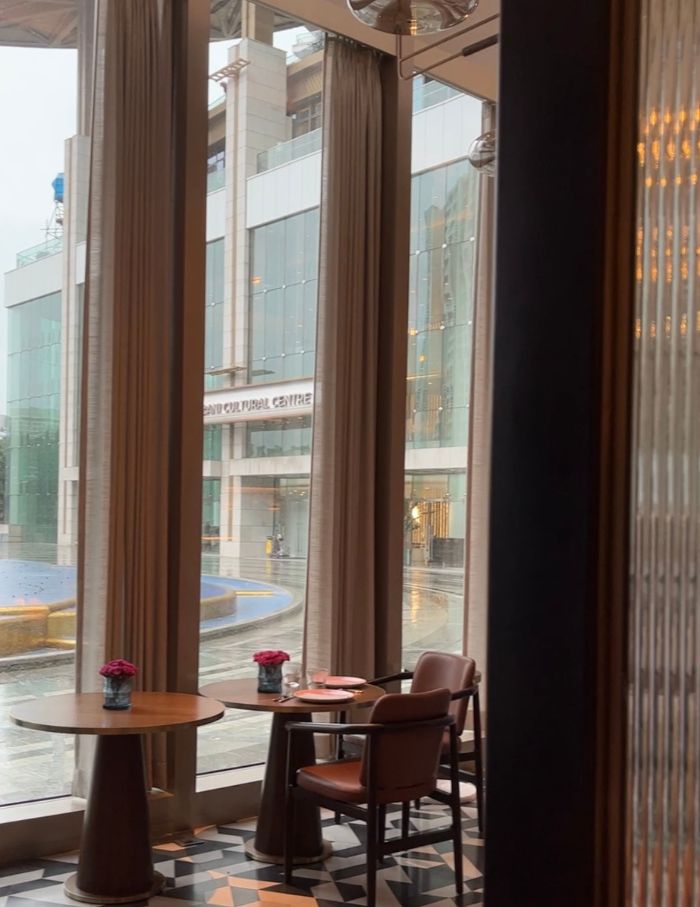 Four is better than one!
For an epicurean like myself with keen eyes (and appetency) for clean aesthetics that satiate the sight before gripping the taste buds, Amadeo by Oberoi helmed by executive chef Kayzad Sadri sure gets its colour play right with plating. We start off our flavourful jaunt with a key information that the kitchen here serves not one or two but four styles of cuisines — each noticeably distinct from its counterpart, from Japanese and Indian to Italian and Chinese.
The Japanese indulgences are fronted by Chef Gregorio Oblena, who first served us beautifully assembled sushis with okra, a variation often consumed commonly in Japan. With a Nigiri platter and shredded potato salad in sight, I knew my Asian appetite would thank me for an all-rounding fare.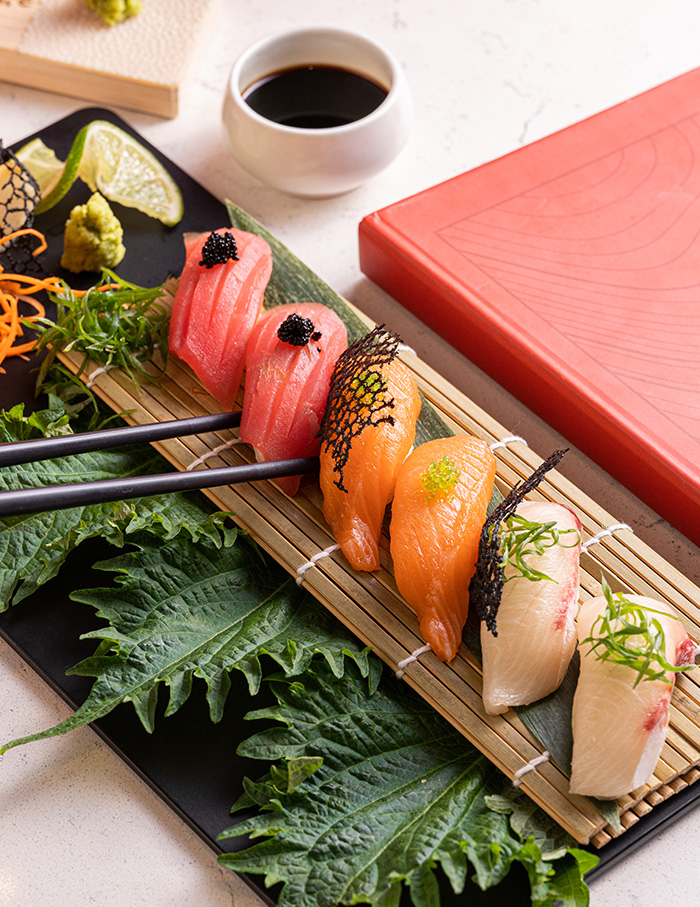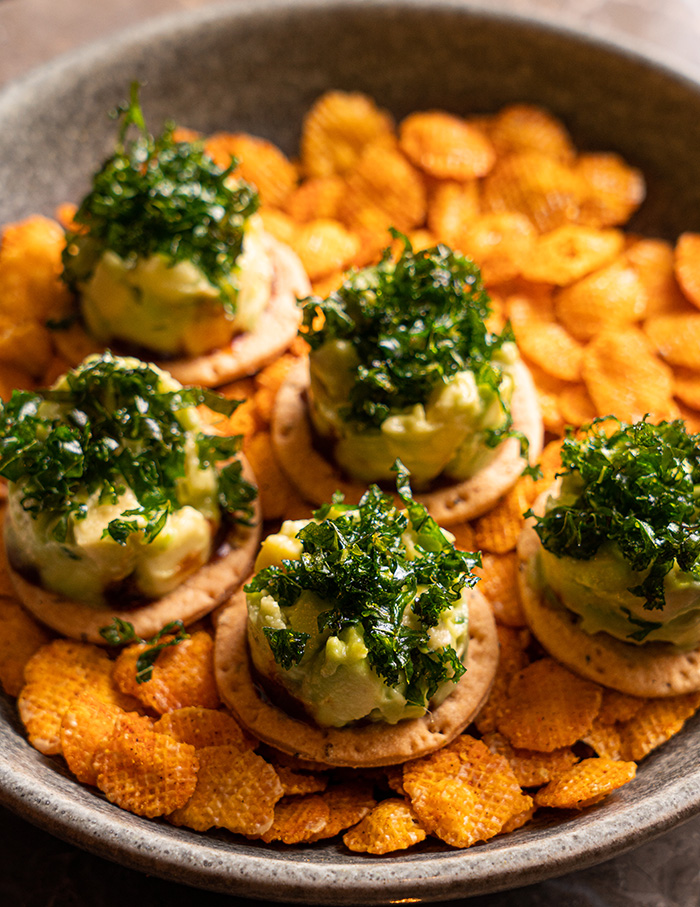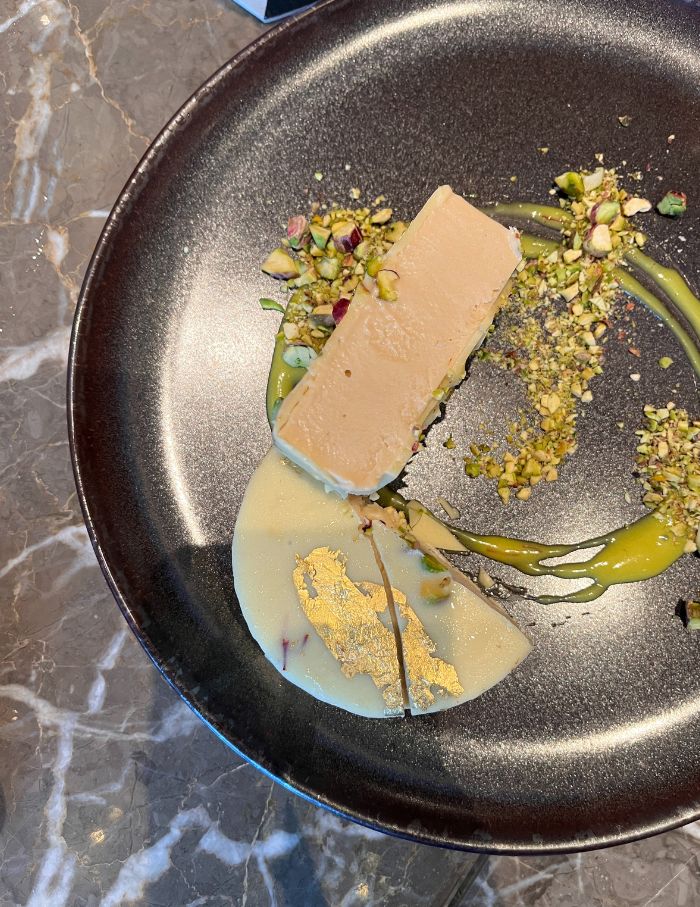 Trading the umami, simple flavours of Japanese, the Indian recipes sit on the other side of the flavours. A bouquet of spicy, savoury, sweet, which instantly reminds me of the duck kebabs paired with a punchy plum murabba (marmalade) served alongside taste-tingling avocado chaat, baked potatoes, theta kombdi (chicken) plated with pumpkin murabba! Before the tongue can decide that it is acquainted with every ingredient the chefs mention while introducing the dishes, the recipe assumes a decisively layered character in a way not tasted before.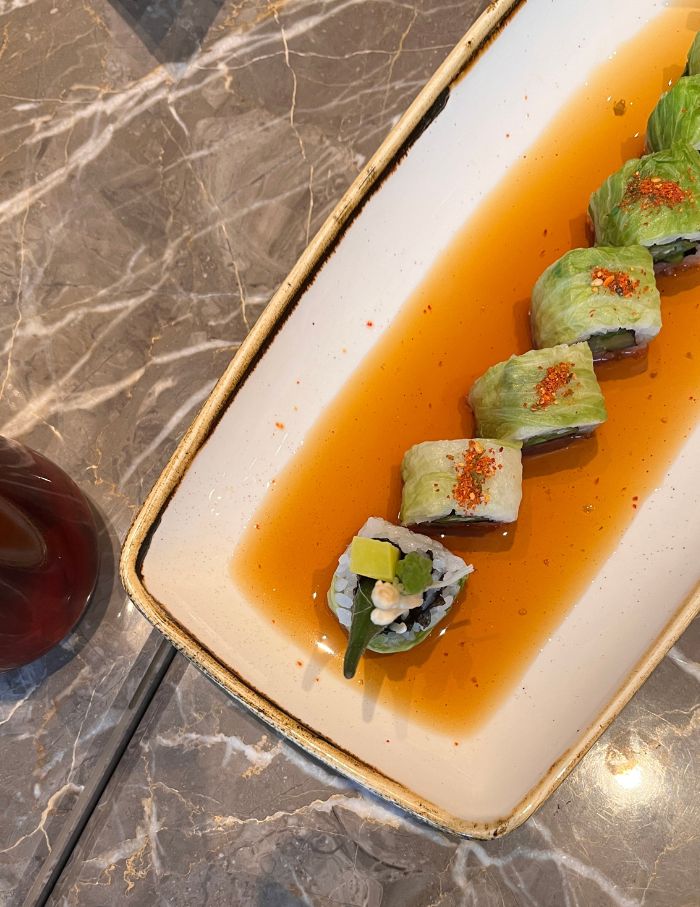 Cocktails, as the team informs us, is inspired by the theatrics of art. The signature concoctions take clues from paintings, architecture, literature, cinema, dance and theatre with flavours existing in a delectable equilibrium. An exemplary highlight is the Warli cocktail, served surprisingly in a silver-steel glassware decorated with Warli folk art, served chilled and brimming!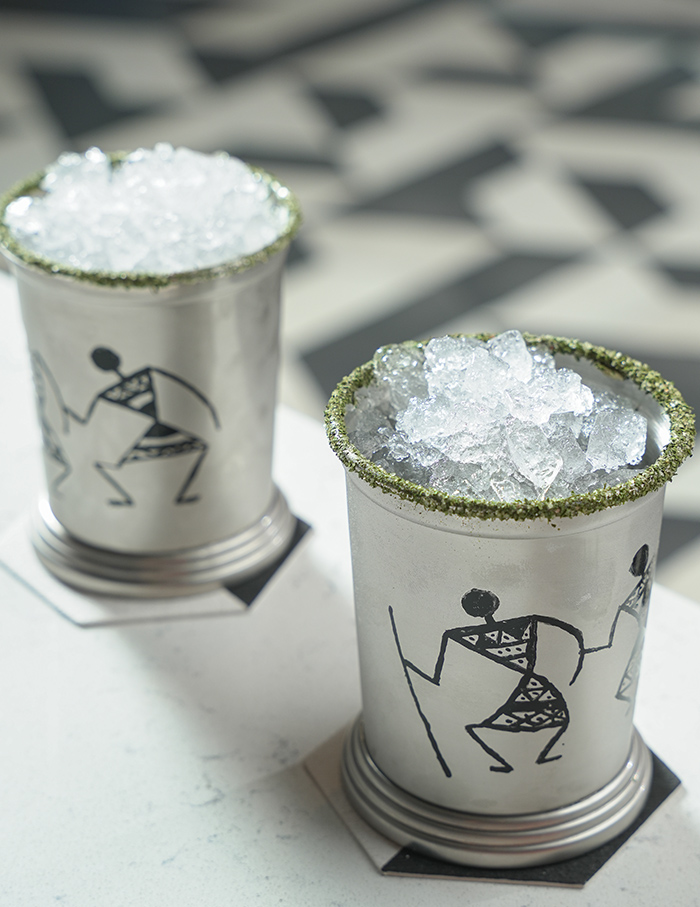 You may also like: Elle Decor India serves you glorious food with a side of nostalgia with the latest collection of restaurants around the country