Design
All you need to know about Sameer Kulavoor and Thukral & Tagra's virtual studio sessions for New World, a global creative initiative by Apple x It's Nice That
MAR 10, 2021
| By Saloni Rege
Art and technology form the basis of New World, a global initiative by Apple and It's Nice That, which celebrates the role of creativity in rebuilding a better world. Its virtual studio sessions have so far included artists Sameer Kulavoor and duo Jiten Thukral and Sumir Tagra.
Kulavoor's session explored our surroundings in a unique way through his Reimagine Your Environment session with the help of the iPad-based, flexible Procreate app. Meanwhile, Thukral & Tagra planned an imaginative session for Design Your Own Digital Pet.
We spoke to both Kulavoor and Thukral & Tagra to get insights into their session…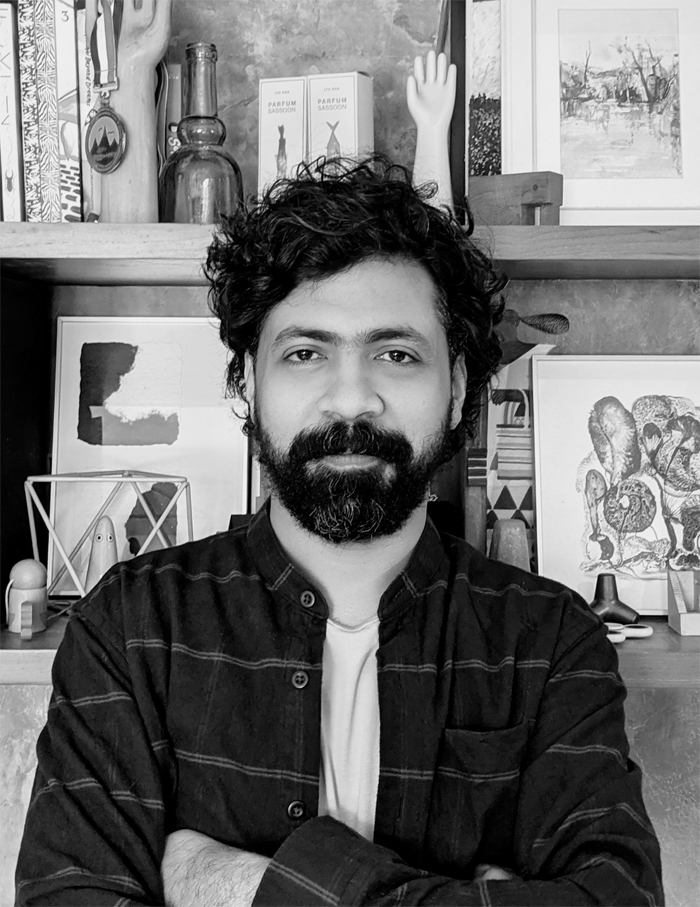 TÊTE-À-TÊTE WITH SAMEER KULAVOOR
How different is it to create digital art from a physical manifestation of it?
Working with your hand is irreplaceable and I definitely prefer analog to digital for my final output. Physical manifestations of work engages all my senses and the process of making them is therapeutic, which is why I do what I do. Having said that, digital media and devices are an important part of my wider practice, beginning with visual noting, documentation, creating photo archives, making picture banks and collages, testing ideas and concepts, among others.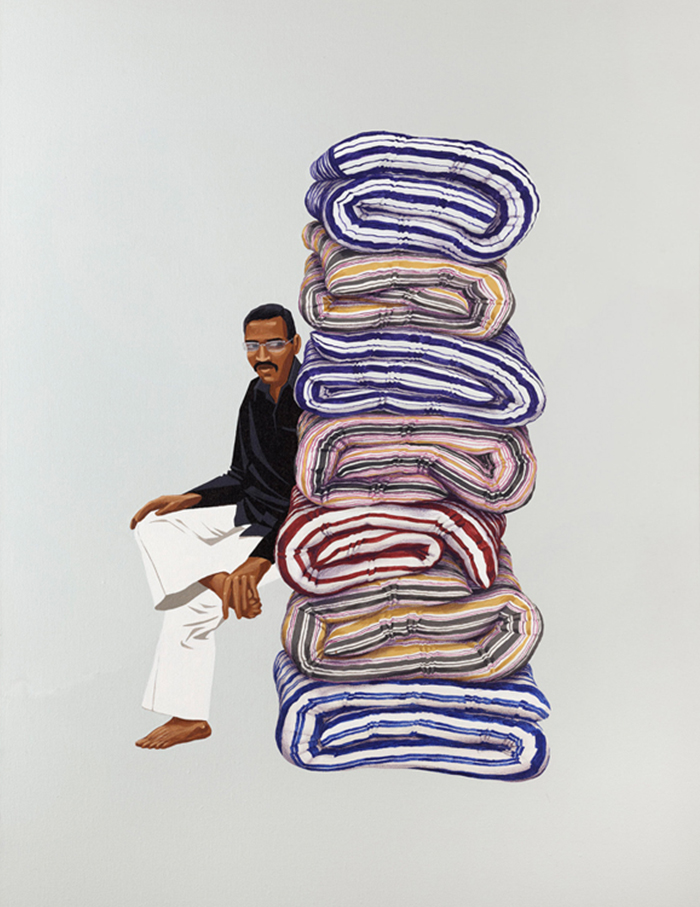 What was the integral subject of the episode?
The session puts creativity and optimism at the forefront. It also gives me a chance to let an audience into a part of my work process and hopefully inspire them to create. I went through some of my projects from over the past decade and deconstruct my process—the role that observation, documentation, memory and imagination plays in my work. Then, we conducted a hands-on workshop using Apple's Procreate app, where I demonstrated how to pick photos from one's own photo library of personal favourites (things/subjects) and construct a collage by juxtaposing seemingly unrelated images to reimagine their surroundings.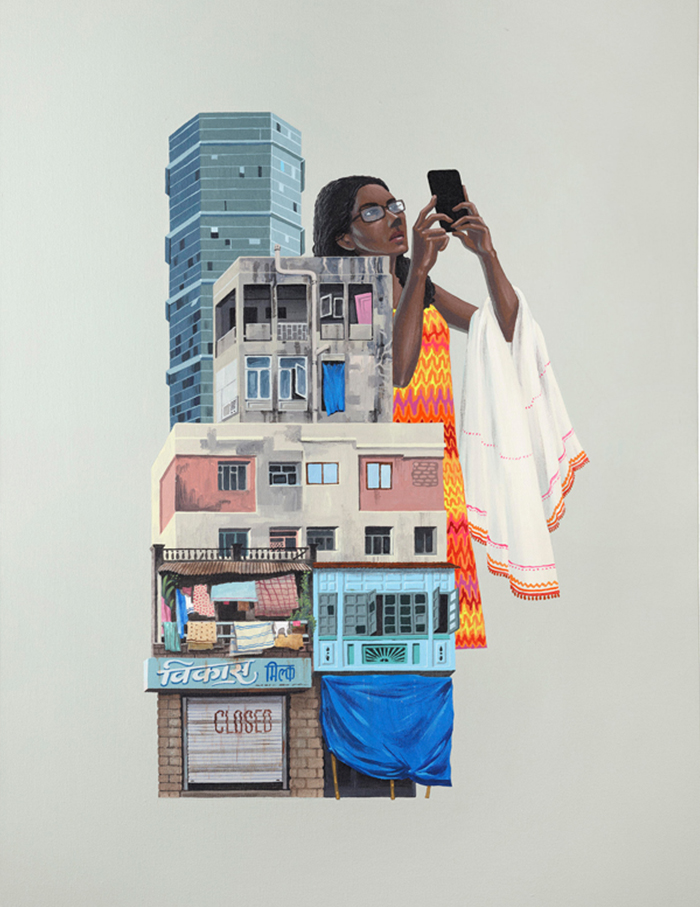 Do you believe that art and media are interdependent?
They are definitely interdependent in our contemporary life!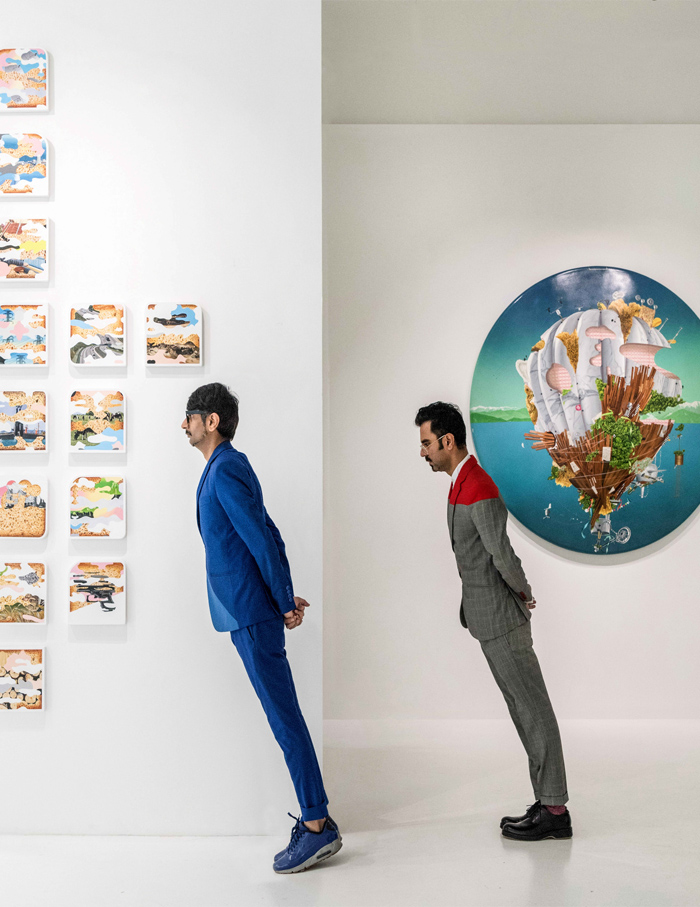 TÊTE-À-TÊTE WITH JITEN THUKRAL & SUMIR TAGRA
As a creative duo, you've immersed yourself in varied forms of art and media. What is your take on the Apple x It's Nice That's digital series?
The series inquires into digital life and seeks a community that is aware and cognisant of the change in our lives since last year. We felt it is a great opportunity to develop ideas with people, by opening our studio doors and making them a part of the creative coterie.
How do digital media and technology influence art?
The digital tools are here to help and evolve things that we couldn't do without. They can be seen as extensions of our bodies. The idea is always paramount and then digital aid follows. Digital should not be seen as an alternative to hands-on work but rather, it's embedded in how we can expand our ways of thinking. If the basic function of art is to mirror society, then how can one shy away from technology, when we are living in the information age, surrounded by devices all day.
Tell us about the theme of your session…
The idea was to create an imaginary pet, focus on empathy and togetherness, where participants come up with a concept for an ideal digital companion—one that promotes happiness and wellbeing—and develop ideas about how humans relate to the things around them. We used Apple's Procreate app to develop a new vocabulary, and with this virtual studio session, we've built on the concepts of adaptability, agility and community building to encompass all the lessons we've learned since the pandemic.