Design
ALARA handcrafts the Bay collection, a series of sculpted chairs drenched in the moods of comfort, tropical and modernity
JUN 28, 2022
| By Pratishtha Rana
Steeped in quietude and flamboyance, a home is that final destination one makes their way to at the end of the day. It is personal, welcoming and always soothing. Trailing a similar mood through its meticulous design language is ALARA Studio, a luxury furniture design firm. 
Rolling out its newest creation for living spaces, ALARA presents the Bay Collection — a lineup of exceptional furniture pieces underscored with an unmistakable touch of the Indian design flair. The canvas is every bit tropical and novel, each piece rooted in the feelings of bliss and freedom. 
As ALARA likes to call it, the Bay collection is boldly inspired by the strength of unwavering gusts and even the warmth and joy of sun. The collection reveals a versatile trove of handcrafted chairs and seaters handcrafted with utmost attention to detail. The chairs, each christened with a unique name, such as Bree, Celine, Coco, Kaia and Mila, are crafted in cord, leatherette and cane, modelling a sturdy yet sophisticated look.
Posing as the perfect perch is BREE, a laid-back rocking chair handcrafted with naturally dyed rope, a coiled backrest and a sleek tapered hardwood frame. An experience on its own, the chair transports you straight to the dreamy lands of sandy beaches, open azure skylines and refreshing beachside breeze! ⁠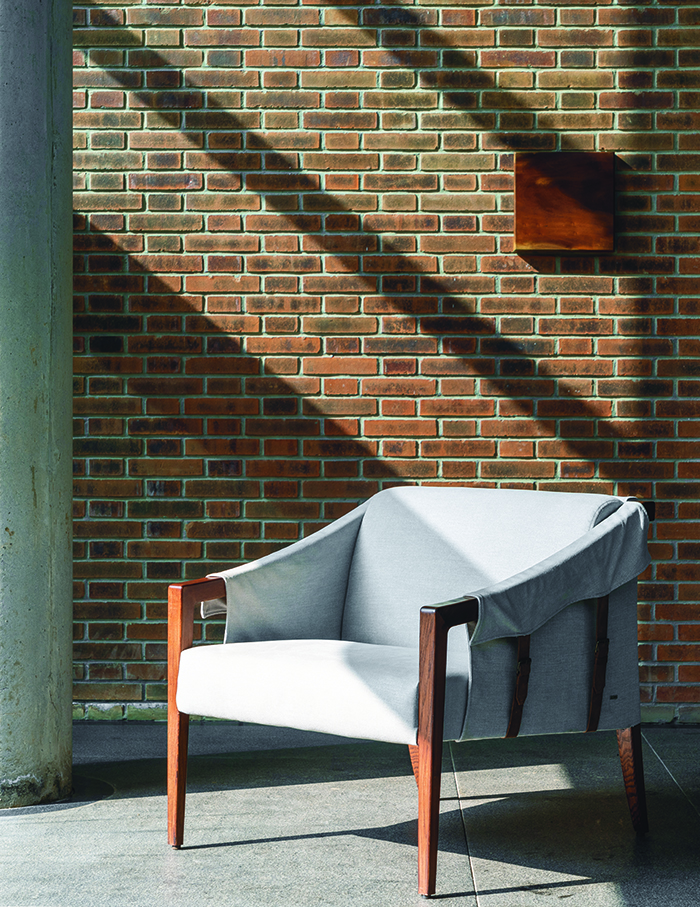 Where elegant architecture blends into coastal artistry, CELINE finds its existence. Sculpted as a single or two seater, CELINE embodies an aura of warmth and delight, constructed in a neat fabric with iconic leather buckles presenting a casual yet contemporary demeanour.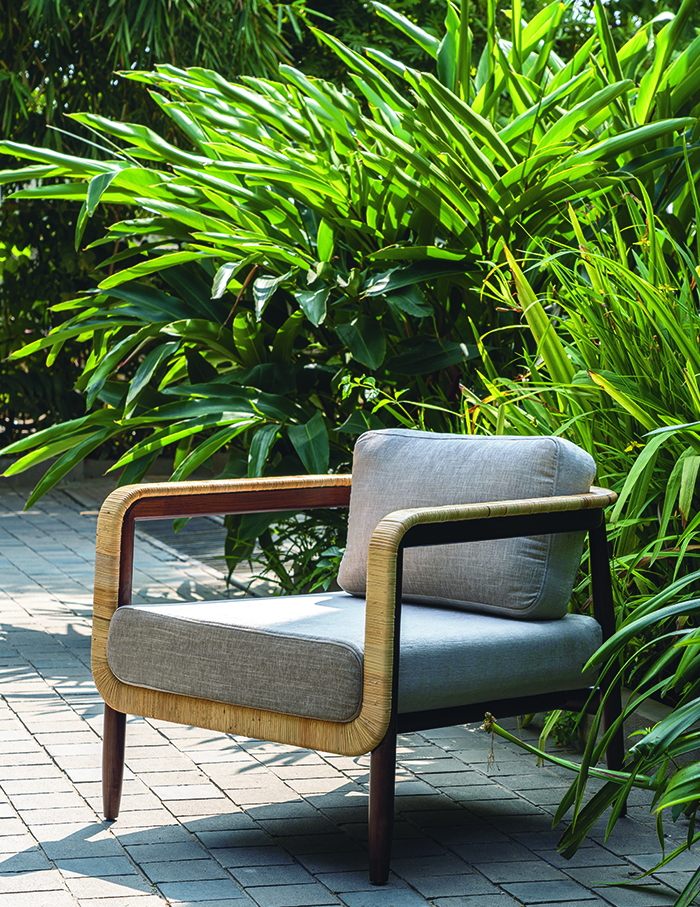 Classic but modern, Coco's juxtaposition of natural cane and hardwood is unmissably chic. It illustrates a classic retro construction matched with a certain modern elan that catches the eye and enchants the soul. Comfortable in its built, the chair wraps up a bold frame, added with a deep cushioning and depth to sink into.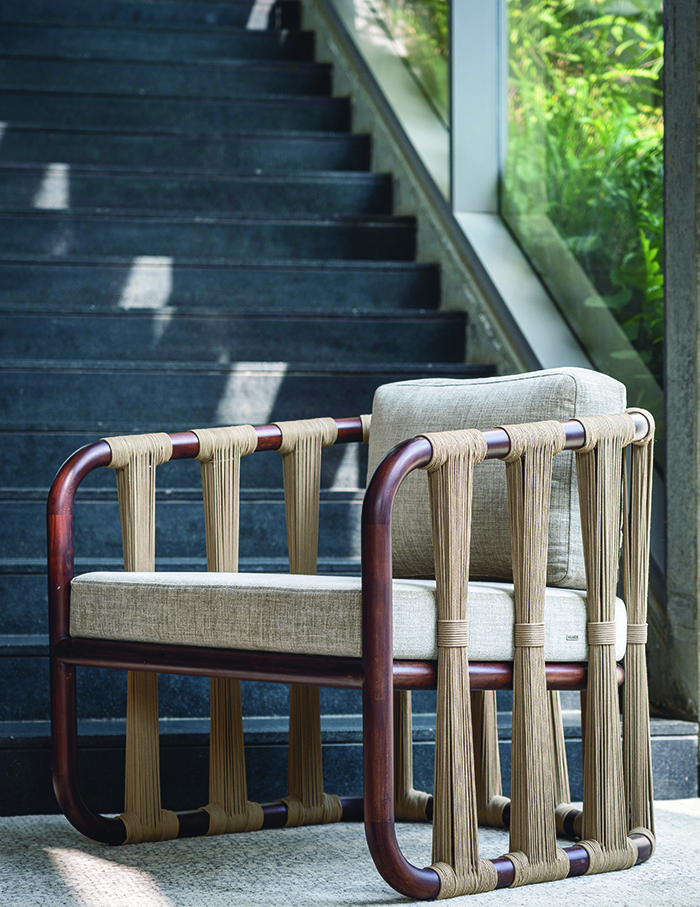 Tropical and equally luxurious to look at, KAIA is a classic cane chair fashioning a modern imprint with a wide, sturdy hardwood frame and hand-dyed coir rope. Redefining the idea of lounging at home, the chair sits with thickset cushions to snuggle in and enjoy hours of leisure and unwinding. ⁠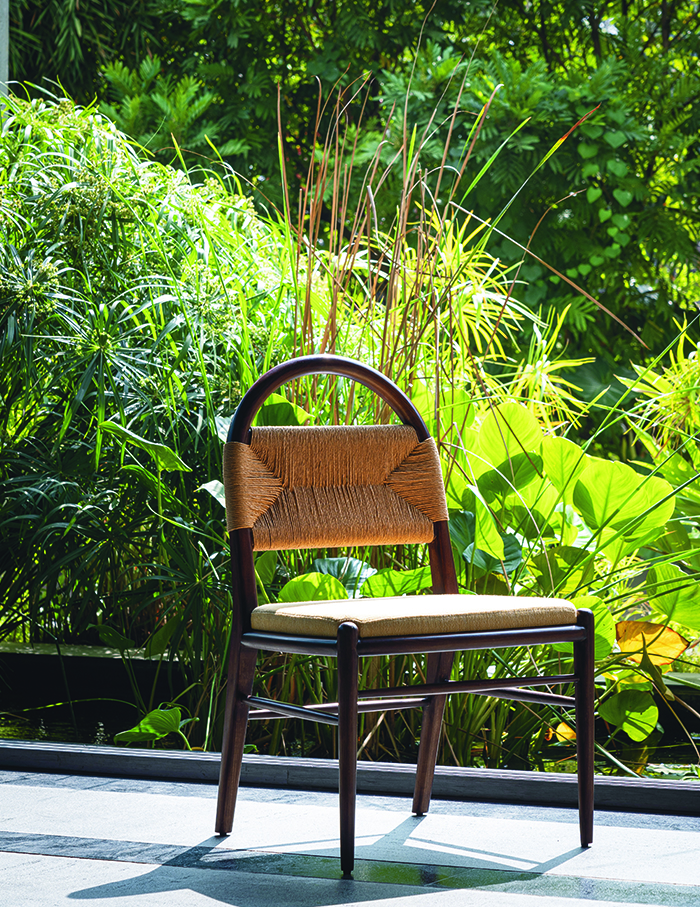 Exuding the mood of unconventionality with heaps of artistry imbued in it, MILA is that accent chair that elevates living spaces single handedly. Inspired by art deco and indigenous crafts, the chair mirrors an easy retro-bohemian flair with an arched semi circular back. 
The offerings by ALARA are available at The Purple Turtles in Chennai and Bengaluru, Elan in Chennai, Magari in Bengaluru, Room Therapy in Hyderabad and Options in Ahmedabad.