Homes
ALARA crafts a stunning abode through an interplay of textures
JUL 6, 2021
| By Urvika Barua
Embracing luxury, Clover by the River is a lavish loft that is layered in an array of textures. Nestled along the tranquil banks of the Adyar River, it is designed for Appaswamy Real Estates in Chennai by Amrita Thomas Modi, principal designer of ALARA.
This luxe four-bedroom residence boasts organic elements and meticulous artistry. A subtle palette comes alive with a blend of woodwork teamed with muted upholstery, framing scenic views of the verdant landscape. 
The 13th floor apartment is a potpourri of characteristics that balance one another. Featuring teak wood panelling across each corner, from the open living and dining rooms to the contemporary chevron panelled walls, it offers subtle visual contrast. In the open living and dining areas, a vertical slatted teak wood panel acts as an excellent backdrop to space's muted colour scheme.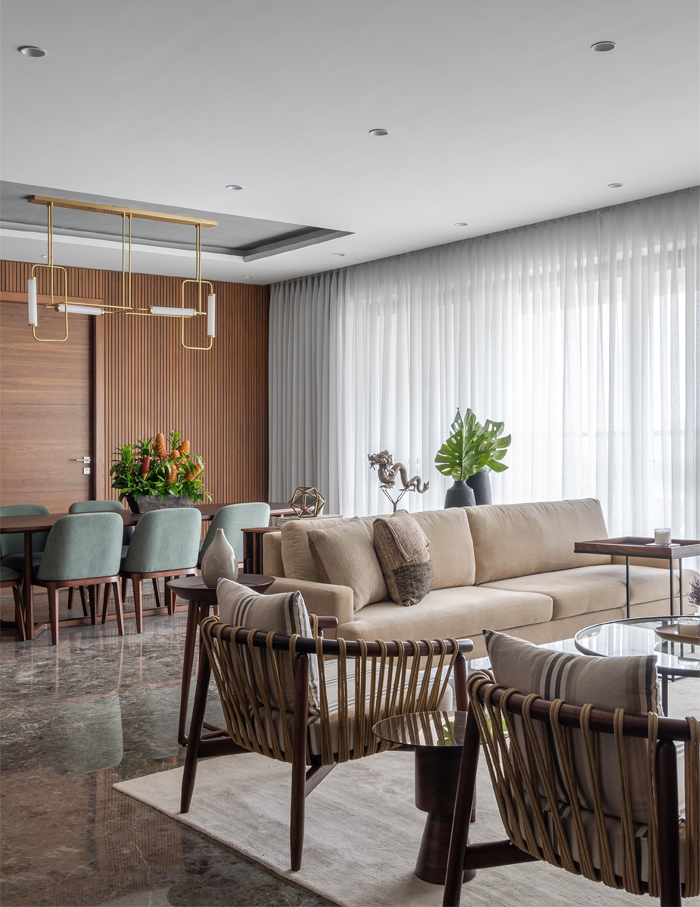 Natural elements such as wood and stone were employed in this design to achieve a dynamic textural play. Adding to the brightness of the space, balanced tones and textures were incorporated throughout the open living and dining area.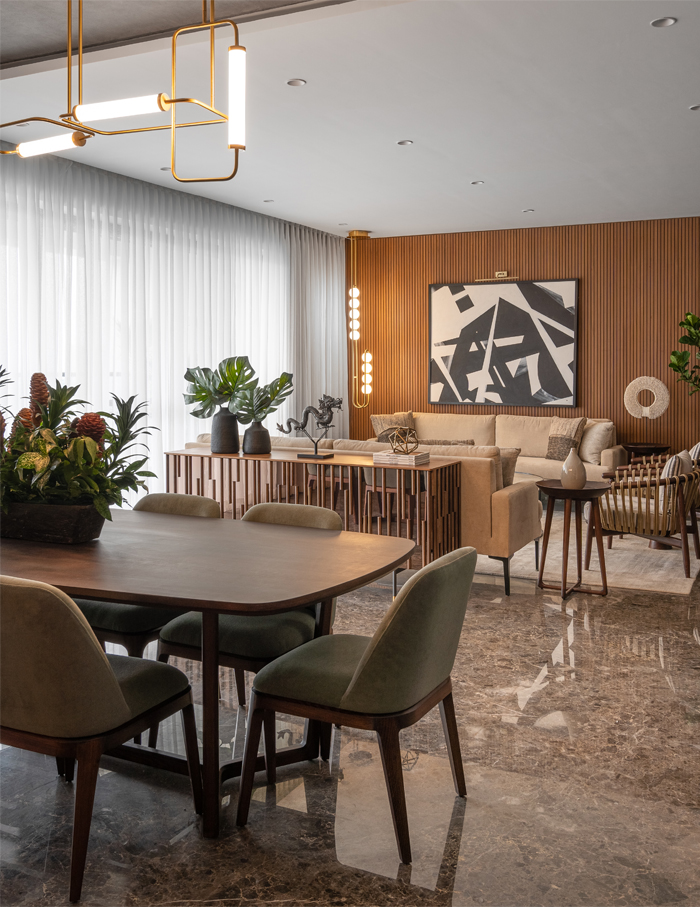 The interiors of the bedrooms are kept to a minimum to emphasise the teak wood accents, exquisite decor and gorgeous lighting. A modern chevron panelled wall in the main bedroom enhances the sapphire hues prevalent all through space. Modest grey colour with vertical slats, stylish wall lights and premium furnishings are incorporated in the second bedroom.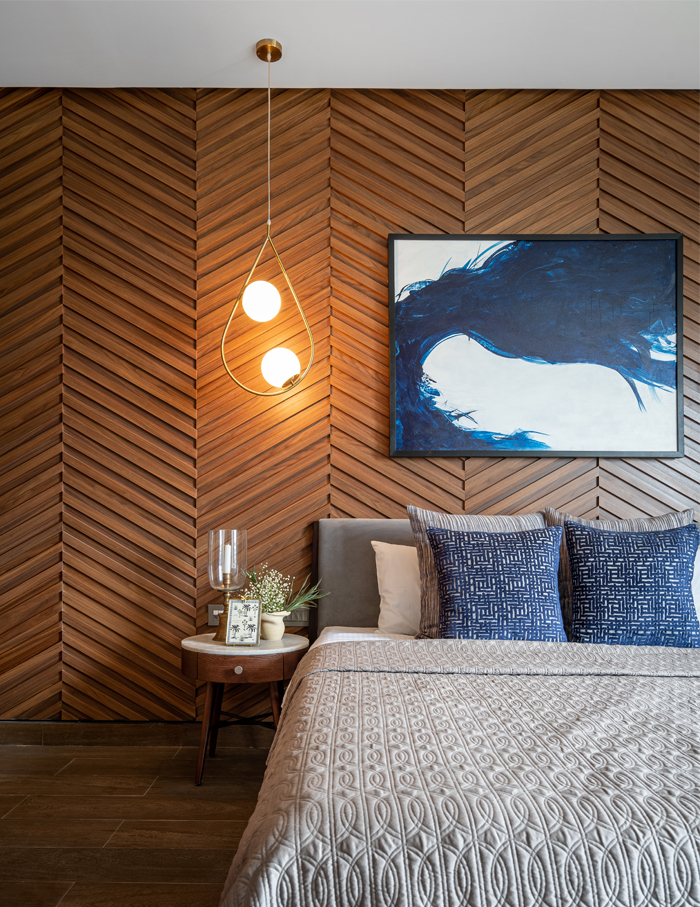 A gorgeous teak wood wall packed with books and artefacts doubles as a study in the library bar, with iconic leather wingback seats, making it the ideal spot to sit back and unwind.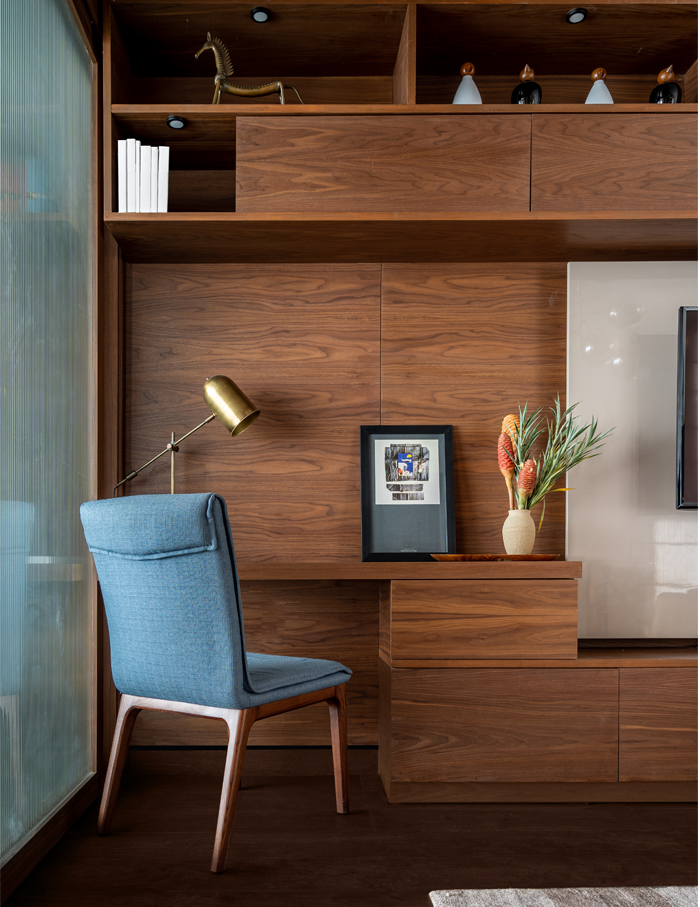 Given the variety of exploration with woodwork, the fabrics and textures are rendered neutral and understated to offset the presence of wood.
Subtle colourplay highlights the space with splashes of teal and blue. They mingle with the delicate, natural textures yet hold their ground with their colourful demeanour. Balance and subtlety are key as is the play of minimal geometry highlighted by dainty accessories. Bringing the best of lavishness and modern styles, this abode is an exemplar of function and flair!
Scroll through for more images from the home by ALARA.