People
Abraham John, Alan and Anca's serene workspace in Mumbai will make you green with envy
JUN 18, 2019
| By Sakshi Rai
Mumbai-based Abraham John Architects' studio sweeps you at first sight with its swooping white and grey walls and full-size glass windows overlooking a lush green neighbourhood. The senior management of this 1967-established practice includes founder and principal, Abraham John, his son Alan Abraham and daughter-in-law Anca Florescu Abraham.
Off the grid "Believing architecture to be a profession that requires freedom and fluidity," Alan says, "Our office is a flexible work space without strict demarcations."
The space is designed into a roomy reception, a studio workstation, a conference room that opens out onto airy terraces, a pantry that also doubles as a brainstorming nook, and Abraham John's cabin. Alan and Anca's working style permits equal and interchangeable rotation throughout the studio, with no fixed place to ideate or categorise their work stages.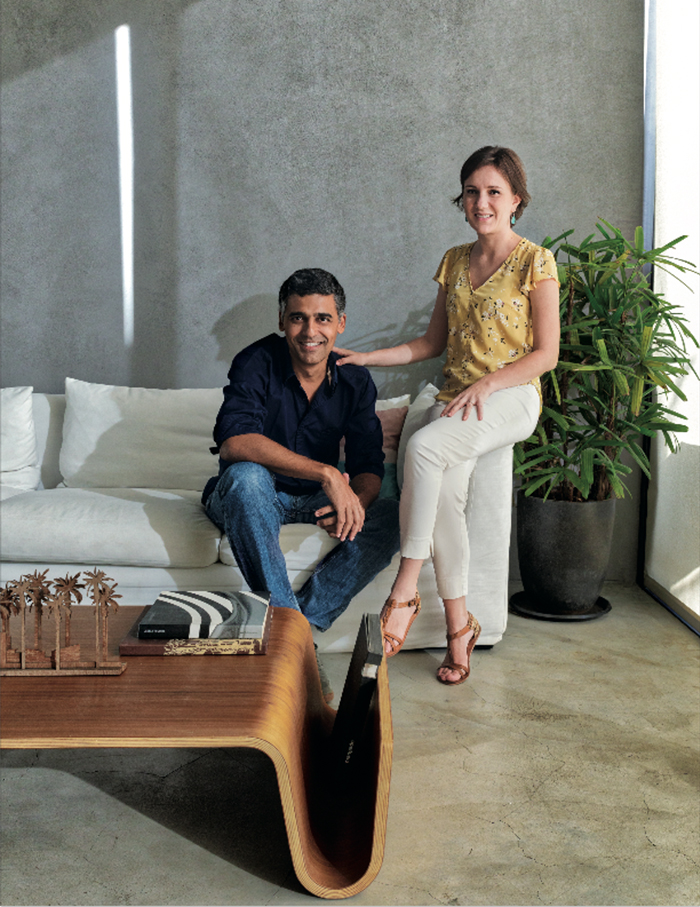 Design that defines: The slightly inclined ceilings, the crack-patterned cement flooring and a central skylight are part of the atelier's design approach that allows room for experimentation. "Both Alan and I love wood and it can be seen in all constituents of the decor — panels, doors, terrace flooring and sleek furniture," says Anca.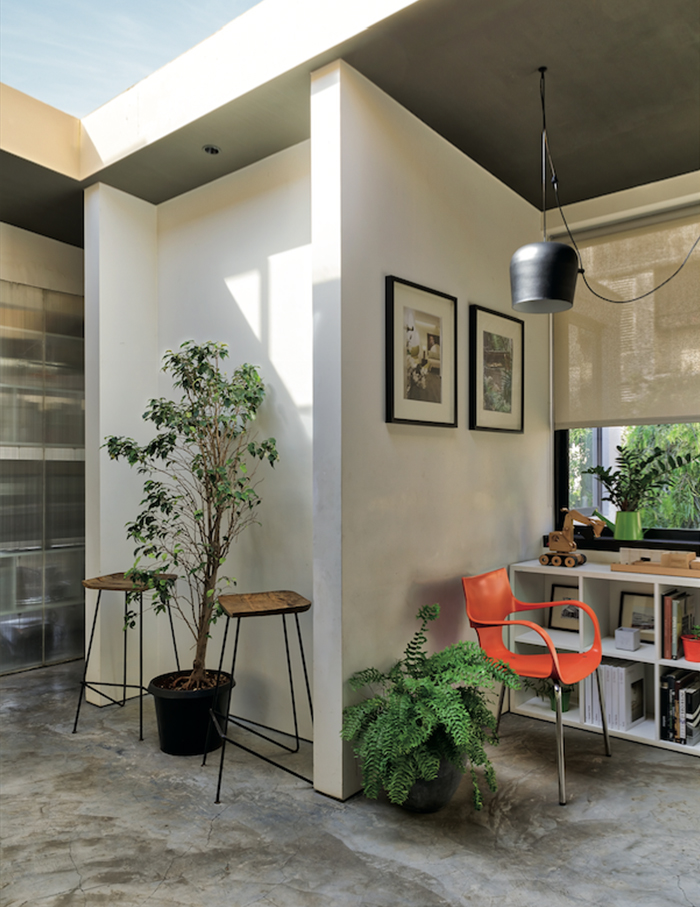 Books on diverse topics line shelves and cabinets in every corner of the spacious studio and are a testament to their common love for reading. Being new, hands-on parents, the couple converted one of the two terraces into a mini play area, ensuring their work space was a place their kids loved coming to as well.
Scroll below for more images of this office…