Lifestyle
Ajay Arya of A Square Designs conceptualises the Sly Fox as a haven for millennials with a discerning palette
SEP 23, 2020
| By Jhanvi Somaya
Keeping in mind the design notion of urbane chic, interior designer Ajay Arya from A Square Designs developed the idea for Sly Fox, a new age restaurant inspired by bars and diners in Bangkok.
Located in Kolkata's IT Hub, the double-heighted restaurant caters to professionals seeking a break from their hectic schedules. With vibrant colours and plush surfaces, Sly Fox is like a breath of fresh air. "I visited Bangkok to check out some of the new restaurants and gain perspective on the international design level," divulges Arya.
With indigo blue and white mosaic tiles sourced from Bharat Flooring, to natural walnut and teak interiors, each corner of this restaurant is designed with meticulous detail. The focal feature is the high wall above the bar adjacent to the DJ console box, which features iconic graphics from Hollywood cinema.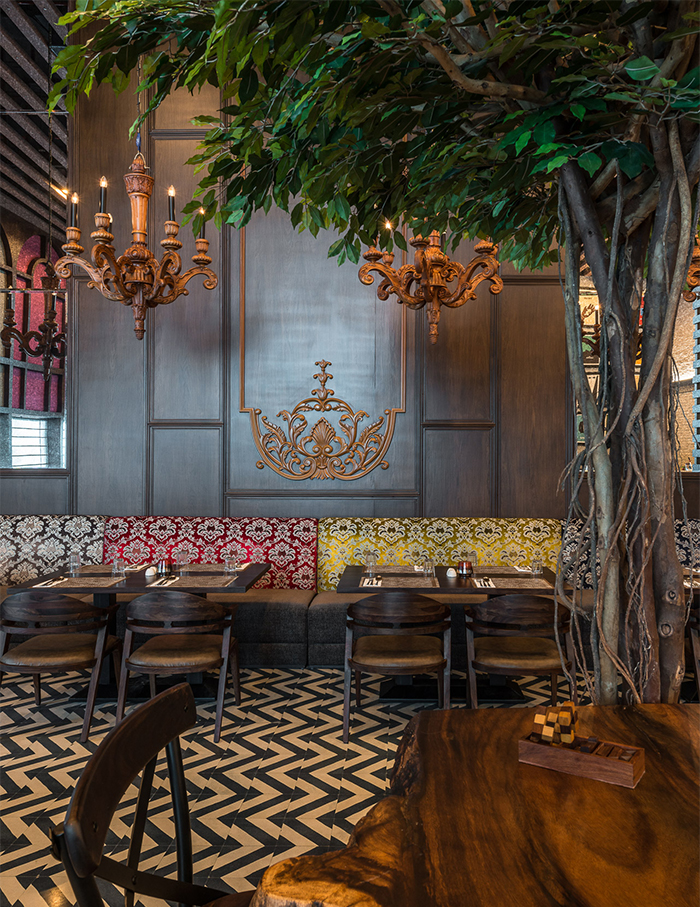 The wooden furniture seen throughout has a classic appeal that completes the modern chic ambience. In particular, the dining area is splendidly rendered in bespoke design—from the communal table in the centre to the hand-carved wooden chandeliers.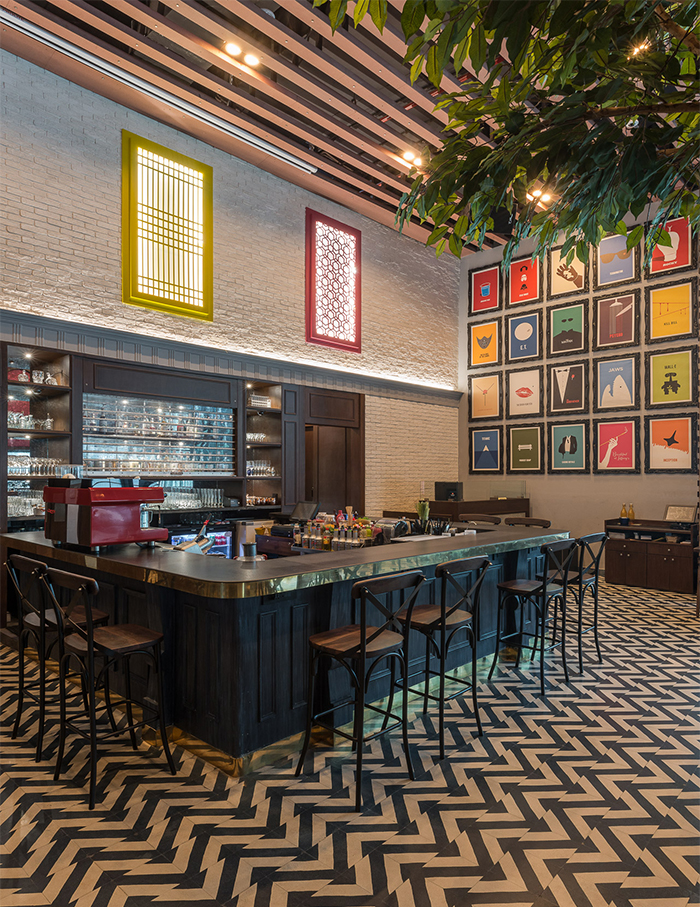 By creating a versatile layout artfully interspersed with custom designs and curated finds, Sly Fox serves as a charming eatery that smoothly transforms into an alluring lounge with a DJ and live performances during the weekends. The well-appointed interiors, coupled with the multi-cuisine delicacies served here, make Sly Fox an absolute must visit!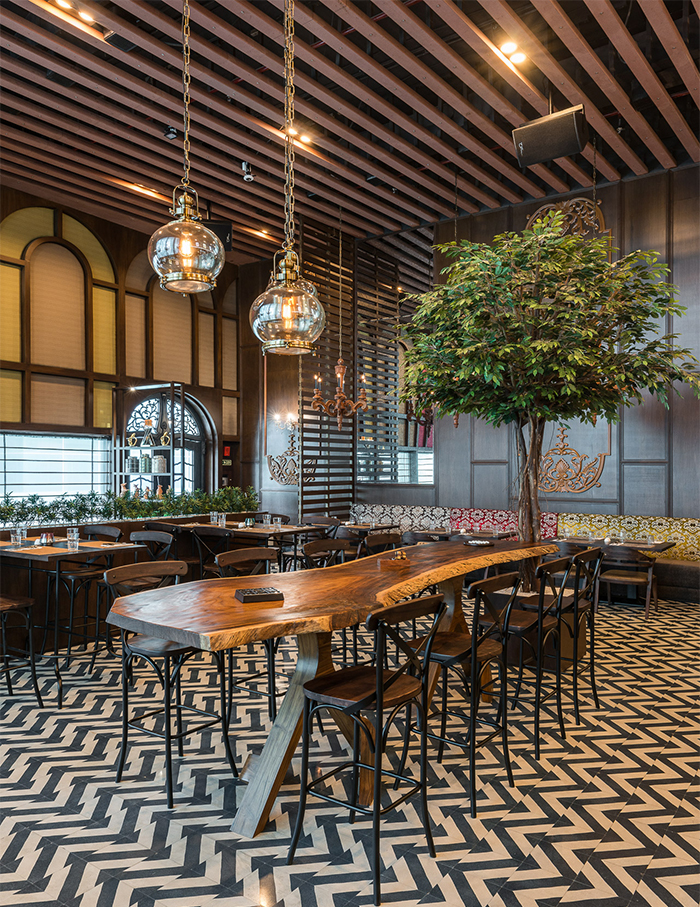 Our Aug-Sept Issue is out now! Click here to read and download for free!