Homes
Candy for the soul—An Ahmedabad house by Unseen Architects reflects the 'not too little, not too much, just right' philosophy
OCT 17, 2022
| By Tanvee Abhyankar
Imagine an island from where one can enjoy the bustling energy of the city while sitting in a perfectly balanced environment. A space so independent that it does not compete to gain attention but provides a place where life takes the centre stage and each activity becomes effortlessly enjoyable.
A home with chivalry and character is the 4520 sqft oasis '70/401' by Vimal Patel and Dilip Revar of Unseen Architects. This harmonious space is contemporary and devoid of visual clutter.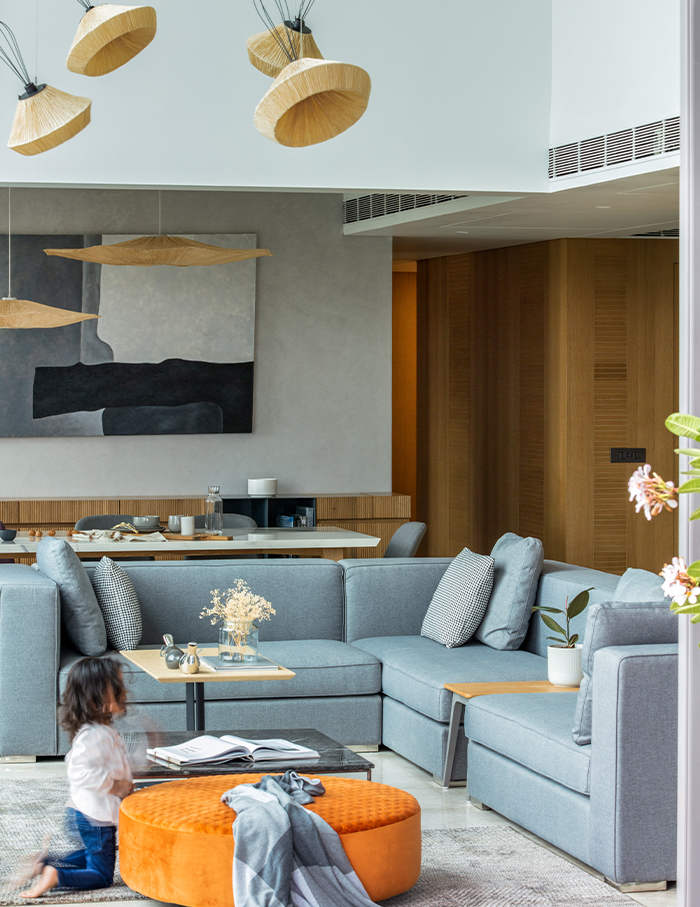 Hitting the brief 
Designed for an elderly couple, who are renowned doctors and wanted a house to use for their short but frequent visits to Ahmedabad. 
Identifying these needs, a melange of lightweight elements, materials and structural openings is designed.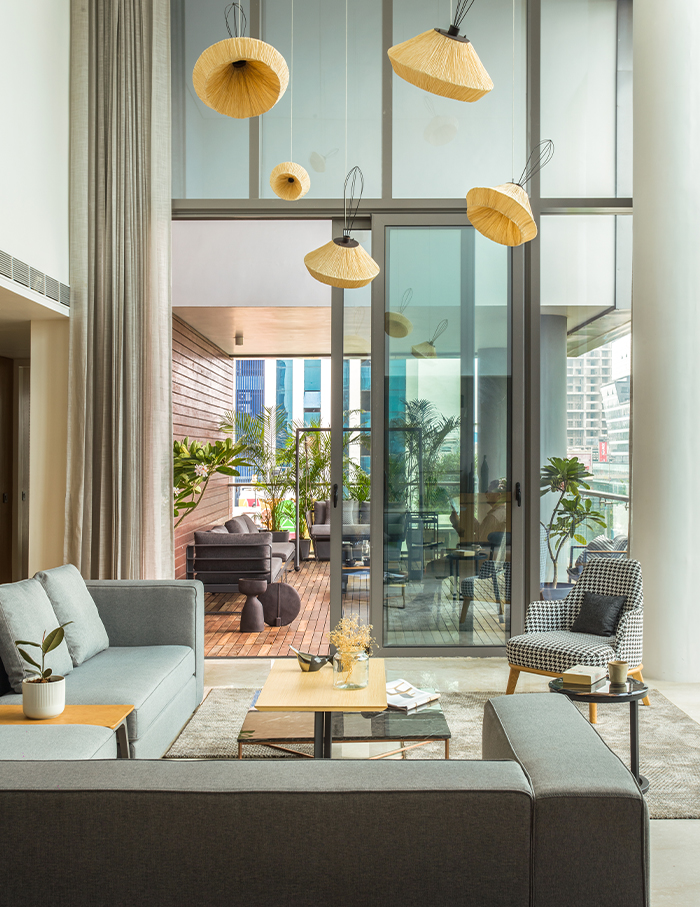 Tour the home
The elevator opens directly into a cosy and private entrance foyer leading to the drawing room, a modest space designed to receive guests. It further leads to a guest bedroom, separating it from the family-dedicated areas of the house. The receptiveness of the house is revealed after crossing a passage, which leads into a spacious double-height volume, the living and dining area. This living area opens up to a large double-height balcony through sliding partitions – connecting the indoors with the outdoors. This becomes a prominent space where the family can spend most of their time together.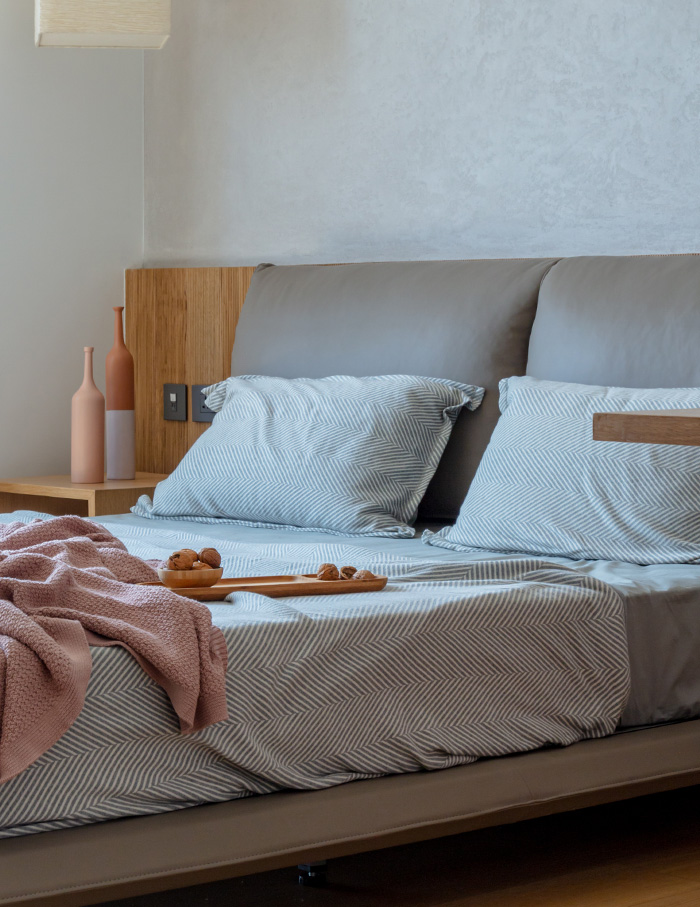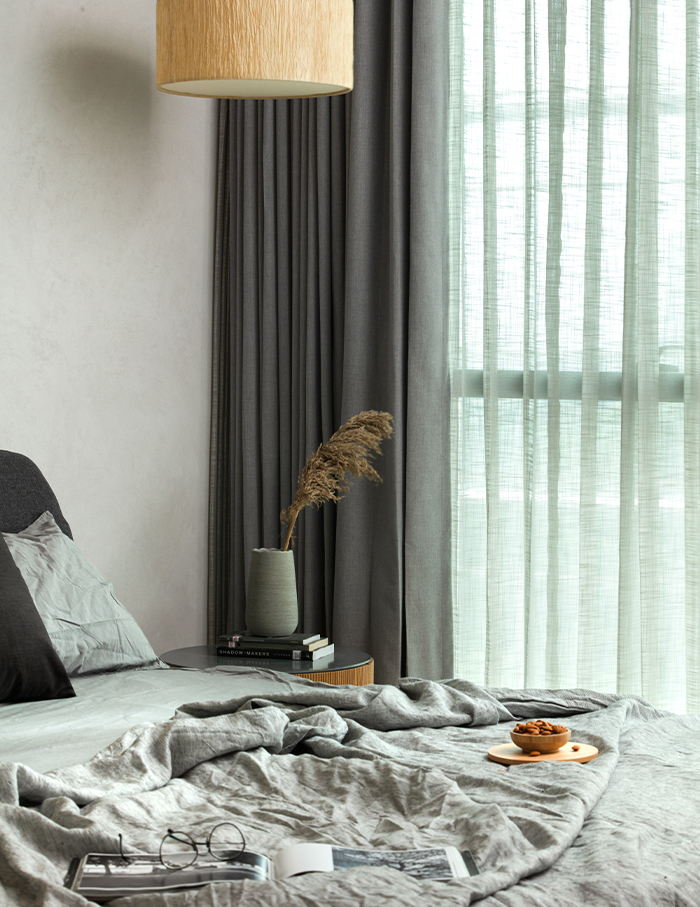 Theme up!
A neutral material and colour palette was adopted to enhance the spatial quality of interior spaces, creating a muted backdrop for luxurious living. Subtle tones of grey on the marble floor, plastered walls, fabrics, and upholstery juxtaposed with white walls and ceiling decided upon the mood of the house. White oak veneer and fluted panels on wooden elements further add earthiness to the space. Lastly, the sporadic use of rust-brown and pale pink in contemporary artworks and artefacts that wraps the house up in one single package.