Design
Ahmedabad based studio OpenIdeas creates a young, chic and technology-driven design for an automation company
AUG 31, 2020
| By Jhanvi Somaya
Sprawled across the 12th floor of a commercial tower in Ahmedabad, this nearly 5,000 sq ft penthouse office infuses its work environment with cutting edge experiences and facilities. Created for All Automatic, an automation company, the workspace designed by Monarch Champaneri, Niralee Champaneri and Nilesh Gajera of OpenIdeas perfectly illustrates how to break away from confined corners with a tranquil outdoor space.
This refreshing, green pocket was designed to function as a breakout area. Variations like these, in an otherwise customary layout, results in a comfortable professional environment for not just employees but also visitors.
For the forward-looking company, zoning was paramount. This was easily facilitated for uncluttered interaction among the staff. While one section served as an experience centre for the showcase of hi-tech products, the latter where work takes place almost behind the scenes. Despite the segregation, both areas contribute to the unconventional layout and offer personalised access points.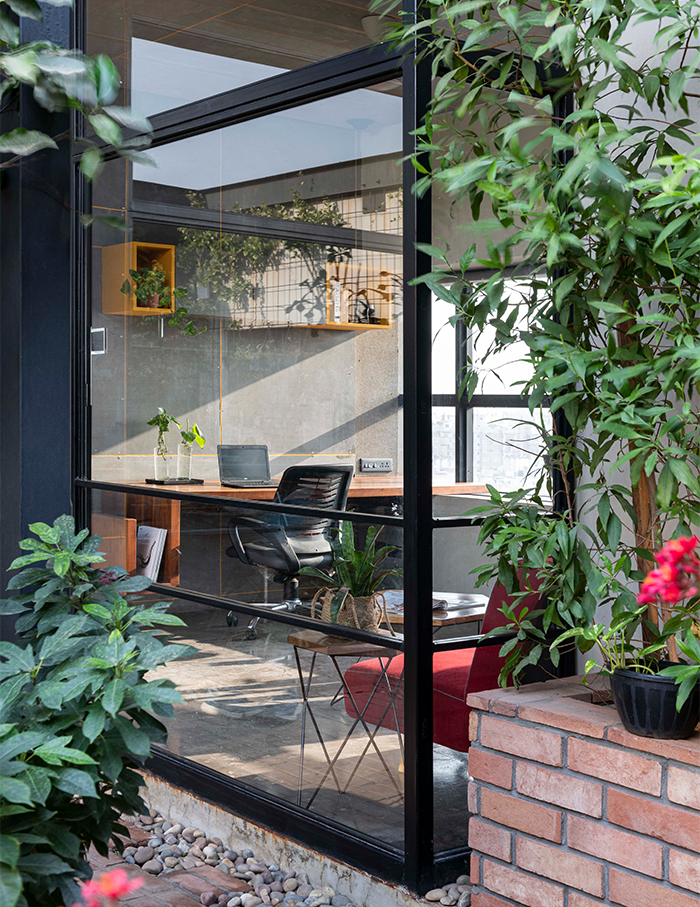 The experience centre is fashioned as a platform that encourages customers to get a real feel of products. It also houses a conference area and a living room-like home theatre. The idea for the centre was to showcase all the products, lined up in the corridor, eventually culminating in a courtyard that's created at the rear. Indeed, all the working areas are deployed around this green pocket to give the office management and workforce a respite from routine tasks.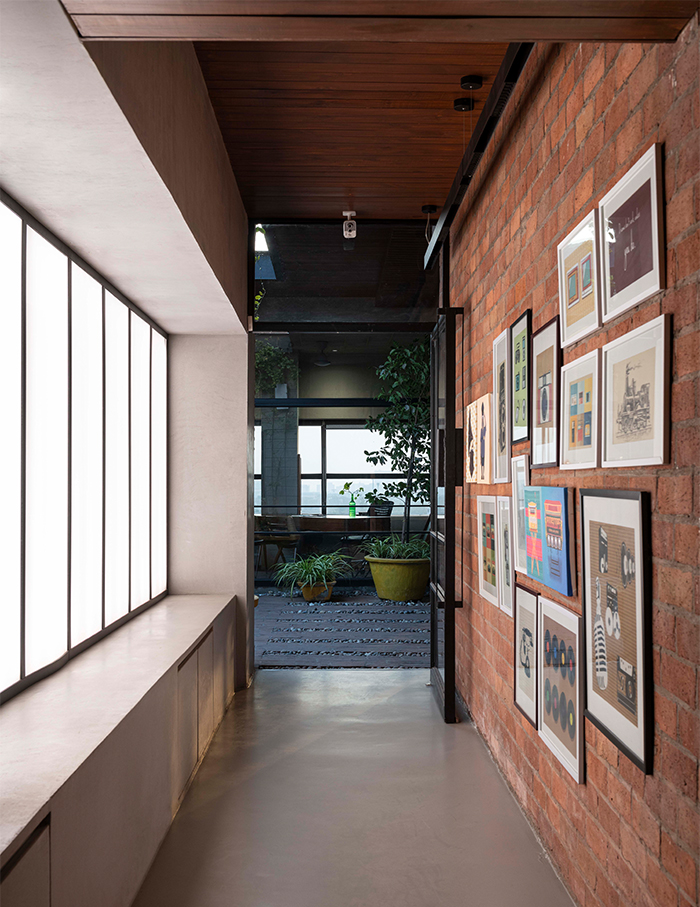 To express the ideologies of a company that is both modern and respectful of traditional wisdom, materials like lime plaster, Corten steel, micro-topped flooring as well as exposed brick and wood have been used throughout the office. Mellow lighting and bespoke fixtures further enhance the overall setting.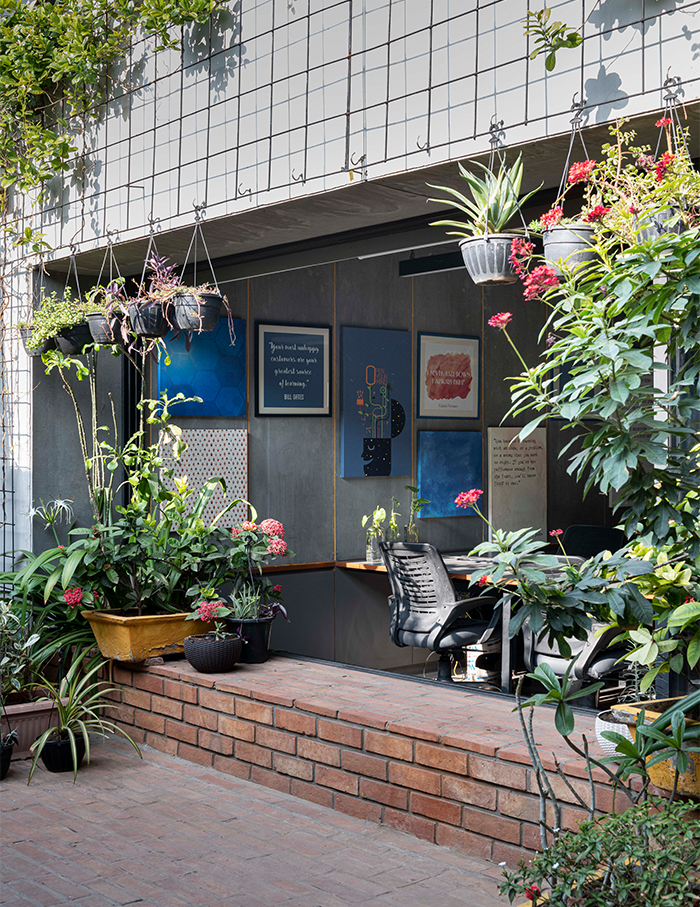 The movement away from 'glossing over' the material palette makes this office a striking and unique structure in Ahmedabad—one we would love to work in.