Homes
Adorned in unconventional style is this resplendent Mumbai home designed by Tejal Mathur Design
DEC 8, 2022
| By Akshay Bipin Luthiya
"Intensity for me, is everything and the lyrical quality of a layered piece- no matter what genre it explores, must have its own rhythm that flows in the narrative with a hook to make it magical," says Tejal Mathur. 
Principal Tejal Mathur of Tejal Mathur Design crafts this functional 4000 sq ft Mumbai home that combines present-age ergonomics and is called 'The Luxe Forest'.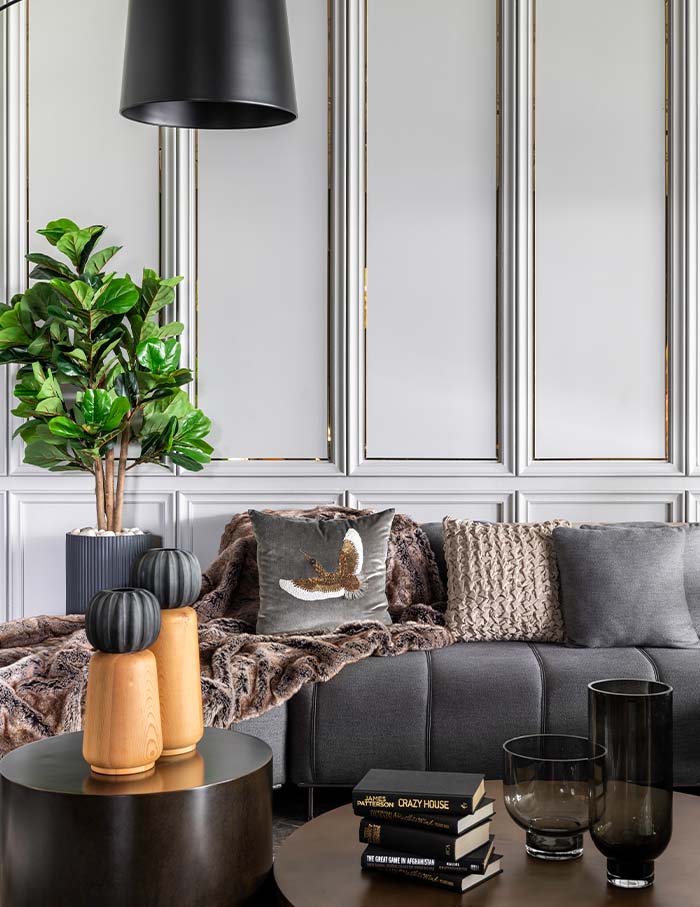 The curious brief
 "When ex-model and anchor Shonali Malhotra Soni approached me for her family home, the couple described to me that they wanted an upscale, more glam space with enough plushness without going over the top," explains Tejal.
Designed by giving equal importance to the daughters and the couple that loves to host social gatherings, a generous kitchen and a large bar were just about the mandates for a start. The Luxe Forest accommodates a living room, five bedrooms and corners rich in textures, addressing the owner's personalities. 
Tour every turn of home
The family seating in the living room has a generous space and is cosied up with swivel armchairs and antiqued brass and black coffee tables. 
Moving ahead is a customised dining table in a dramatic black marble and arresting green and gold accents brought in by the dining chairs, side planters and a bespoke tribal-inspired luminaire by Arjun Rathi that is no less than an installation.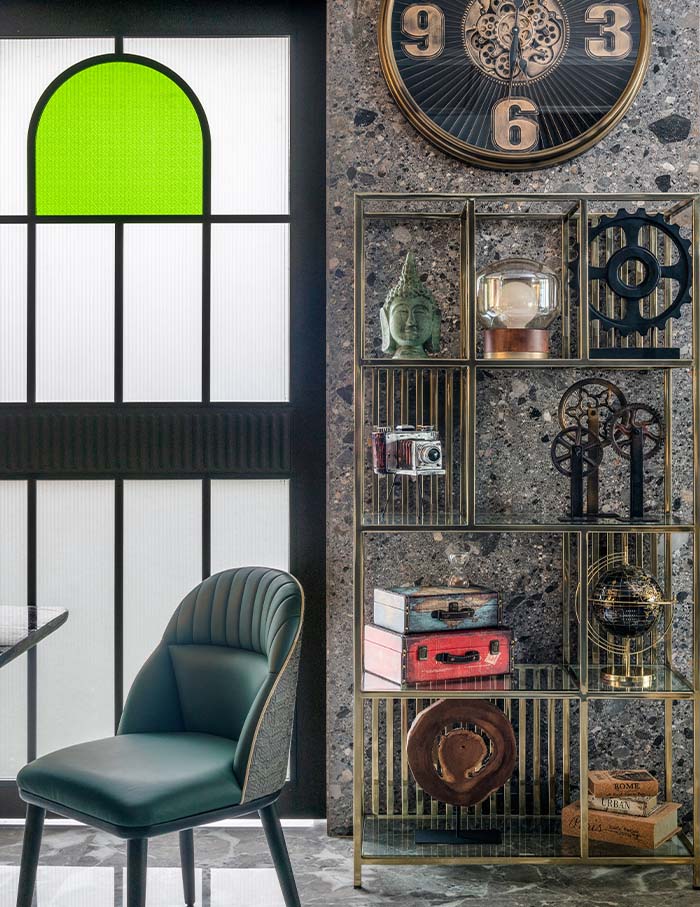 The indoor bar speaks of sophisticated spirit with bar bottle suspension and peripheral light bringing a surreal glow for that indulging evening with friends. The master bedroom is adorned with a disguised slider that leads one to the wardrobe and an open bathroom.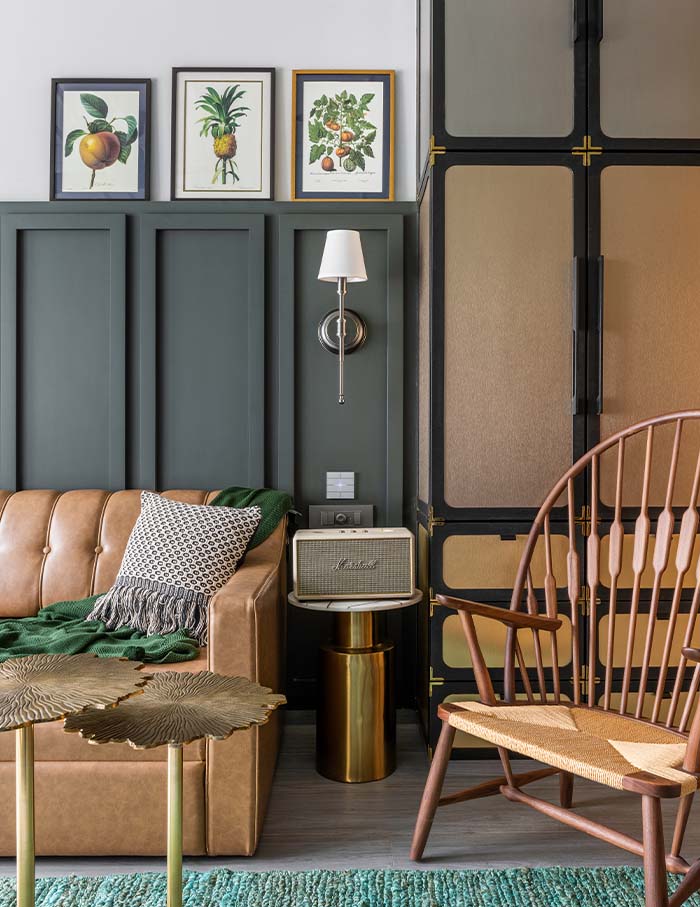 As we step ahead, the daughter's room is ebullient and youthful with industrial green walls, a tan sofa that doubles as a bed along with a few vintage collectables, making it a fun spot.  The dresser mirror in one corner is adorned with a splash of colour giving off a feminine tone to the space.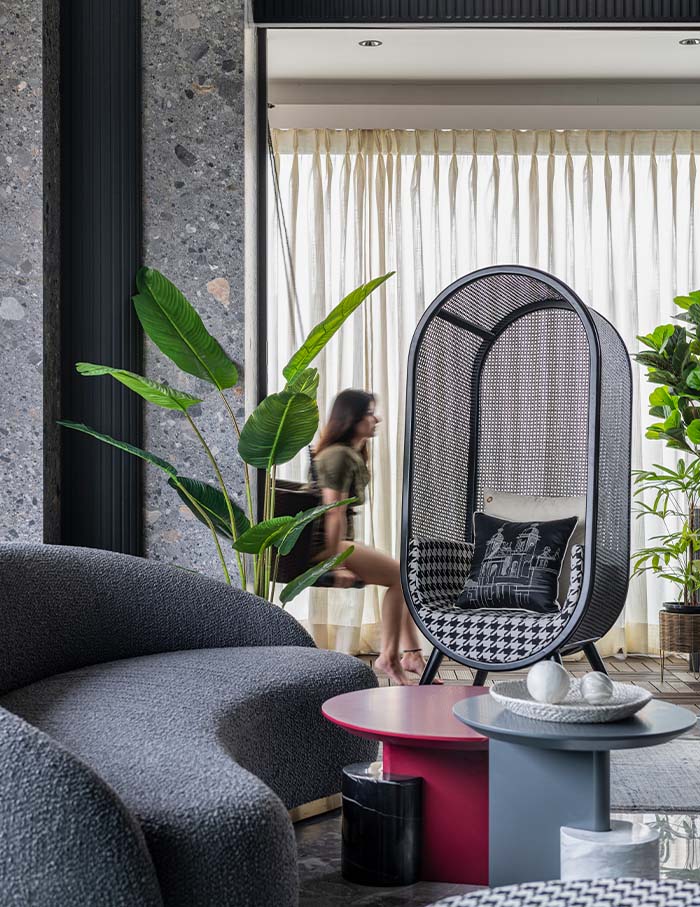 "A pastry chef and the younger one an equestrian junkie had their basic wants and more importantly what they did not want. It was interesting to design two diverse looks for them. The older one was clear on a soft white and while I thought about the downside of the flatness, I worked on several options of using soft pastels instead with trimmings in white," says Tejal.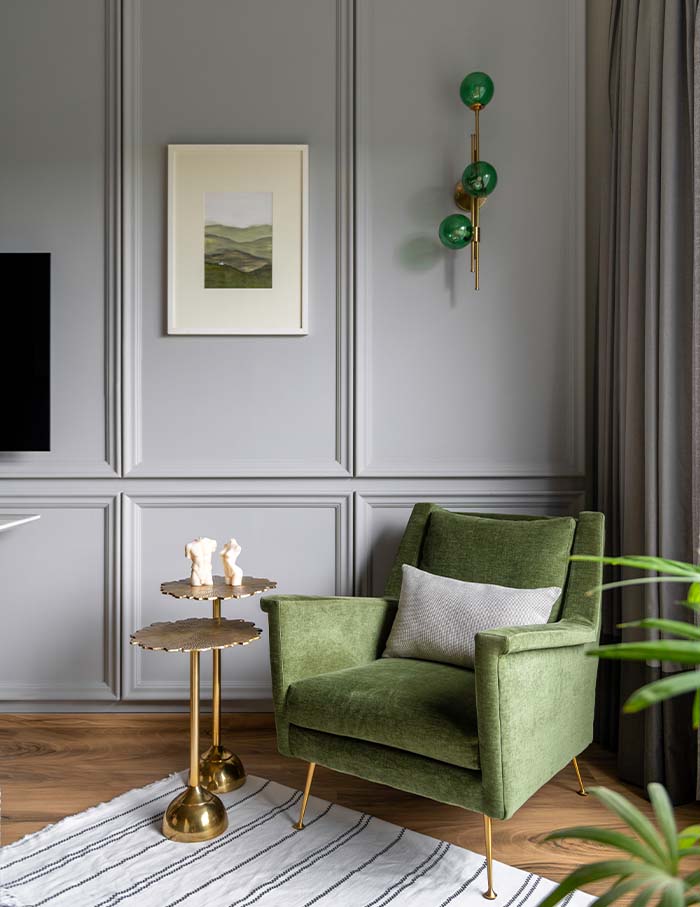 She further elaborates on the younger daughter's room and says, "For the younger, sportier look, we stuck to a white brick wall she wanted and played with smarter greys and oaks and a pin-up cork board." 
A room which incorporates guests and also can be used for yoga is conceptualised with a bespoke tropical wallpaper.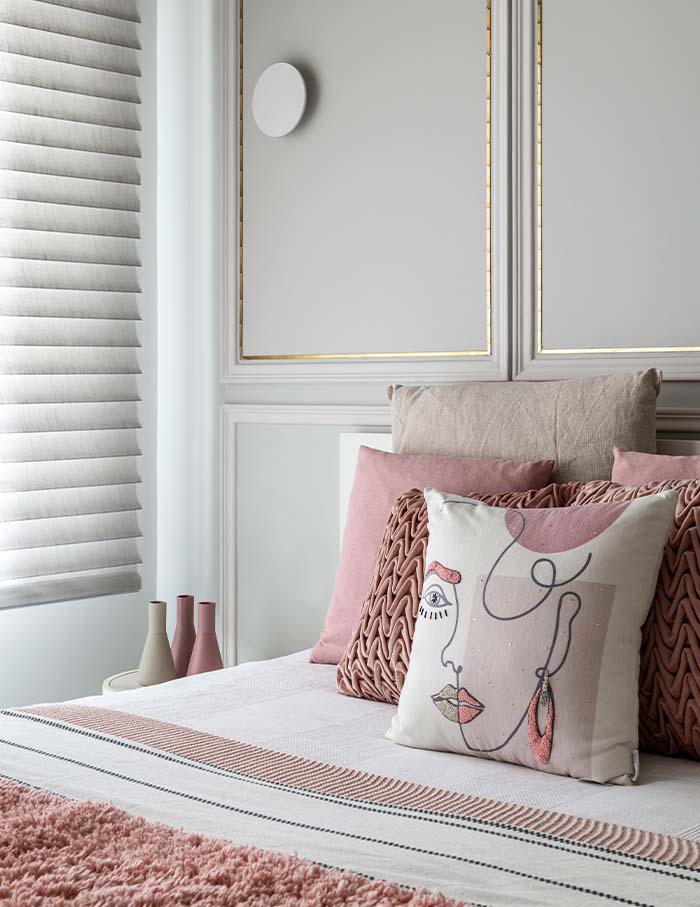 Ideas to bookmark
The scene-stealer is a mood board that is visualised with a full-bodied palette in deep coals and graphite for a sexy vibe that is equally calm by day and turns into a seductive cave by twilight.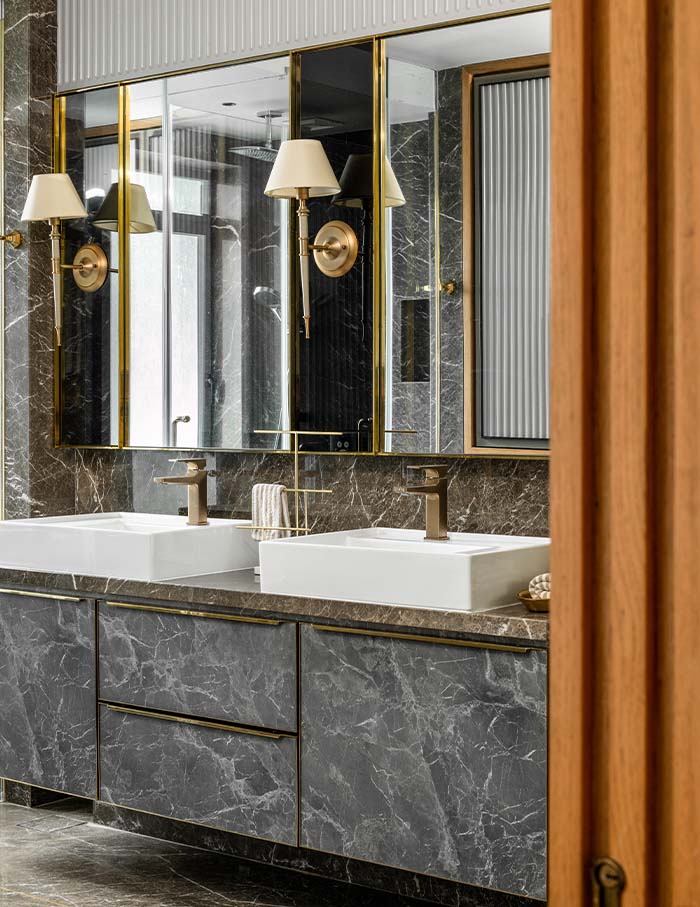 What the designer fell in love with
Tejal concludes, "I love working on young people's spaces as I feel they are true users of a space and the influence of the surrounding through their development leads to various degrees of adaptation that makes the room evolve over time. It would be easy to decode the daughters' rooms, to me, were the highlight of my tenure on the project."
You may also like: This Mumbai home that delivers drama, minimalism and design formulated by Vcreate Designs