Homes
Aditi Sharma Design Studio creates a brilliant juxtaposition of neutrals and bold hues in a Gurgaon home
OCT 3, 2023
| By Tamanna Doctor
"Art is the greatest form of hope" – Banksy. This home, decked with an alluring art collection, is crafted by Aditi Sharma, the principal designer of her namesake practice Aditi Sharma Design Studio. This 4,000 sq ft home in Gurgaon exudes a modern touch with minimal design sensibilities.
The discussions that took place with the homeowners were reasonably straightforward, short and crisp, they wanted their space to give importance to the art collection they possessed. 
With a neutral palette, the colour-abundant art takes centre stage in this spectacular home. " One should relate to everything that their space holds – art, furniture, textiles," explains Aditi.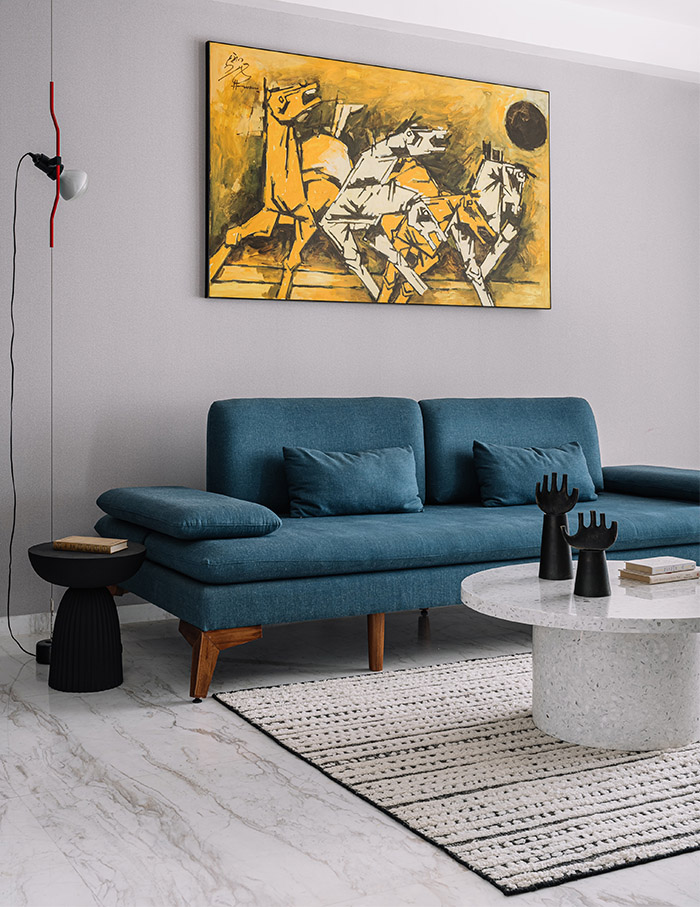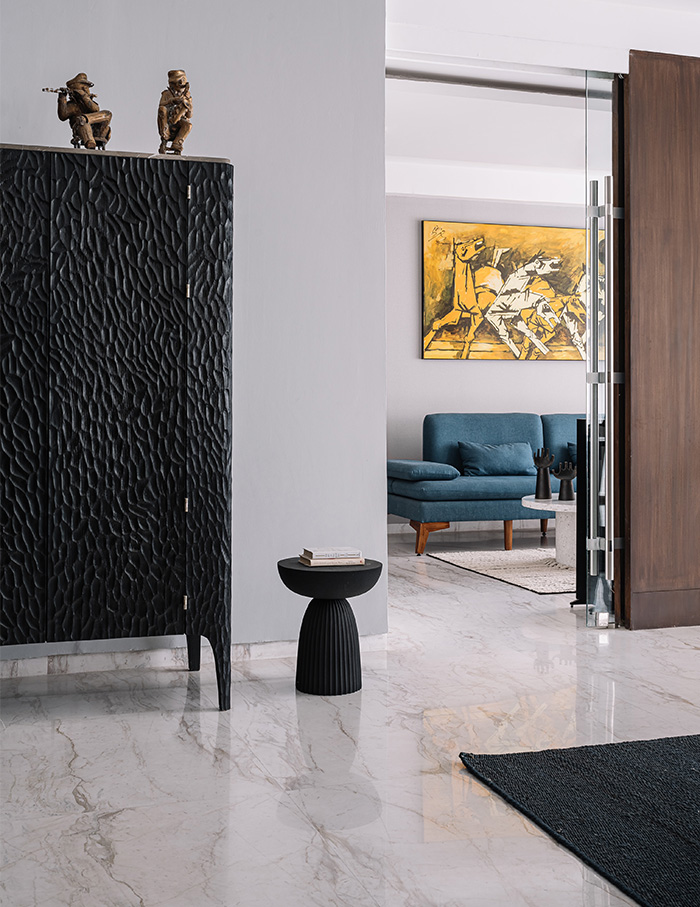 Tour every turn of the home 
Entering the home overlooking a gigantic golf course, a long passageway leads to the common area. It consists of the living area and the dining area without any visible segregation. 
The living area is adorned with stellar artwork that brings a spark to the room. To not disrupt the visual impact of the artworks, an end-to-end corten steel panel was installed.
With dark undertones, the dining area uses various materials like boucle, corten steel, chiselled teak wood, solid walnut wood, leather, and jute to name a few.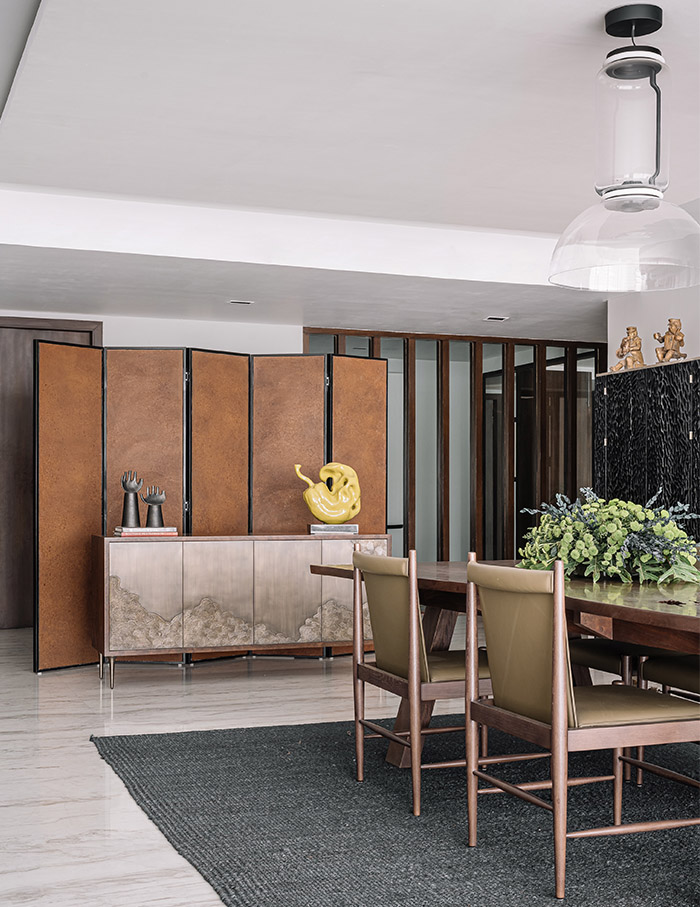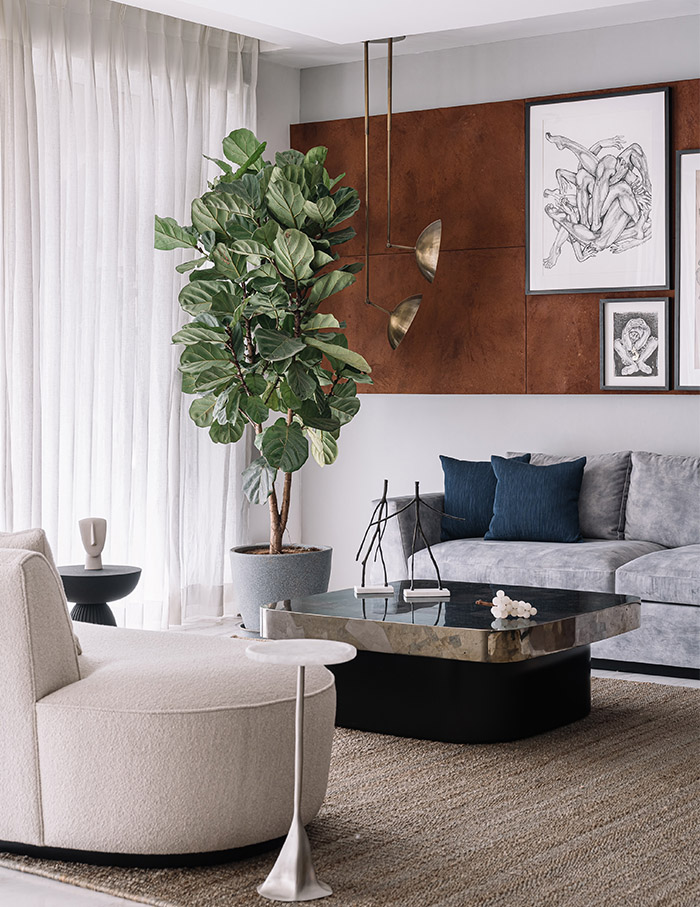 The rich navy sofa in the family lounge is anchored by the mustard M. F. Husain painting. The area was designed keeping two functions in mind — to let the family unwind and to host cosy informal dinners.
An abundance of natural light enters the quaint study room which possesses custom-made shelves and a remarkable asymmetric table. 
The two bedrooms are designed with a stark difference. The master bedroom is the epitome of minimal design with white fluttering to provide texture to the room. 
The guest bedroom is tropical-themed with a rattan bed that was previously owned by the homeowners themselves.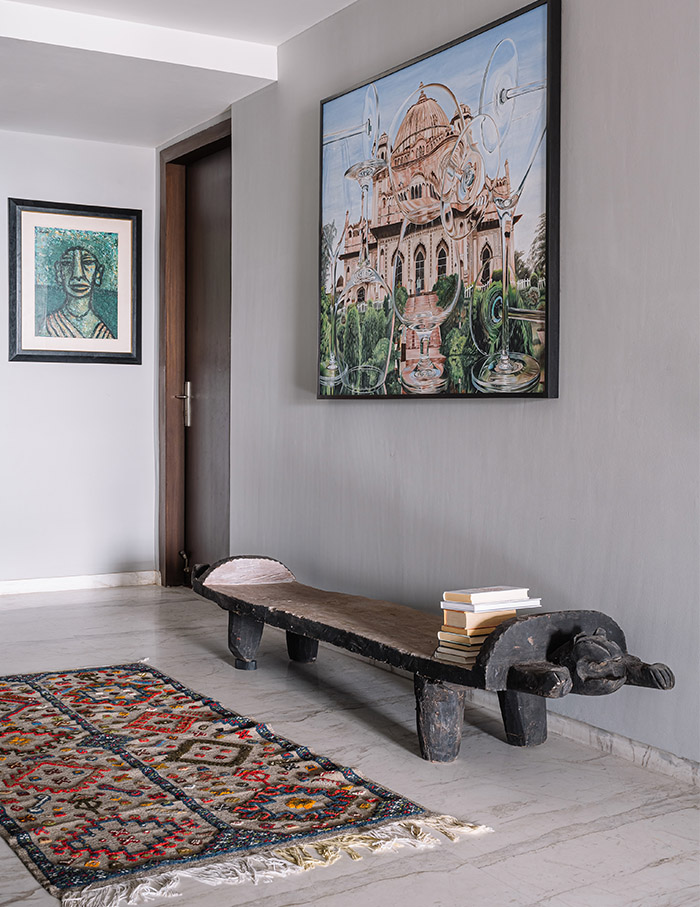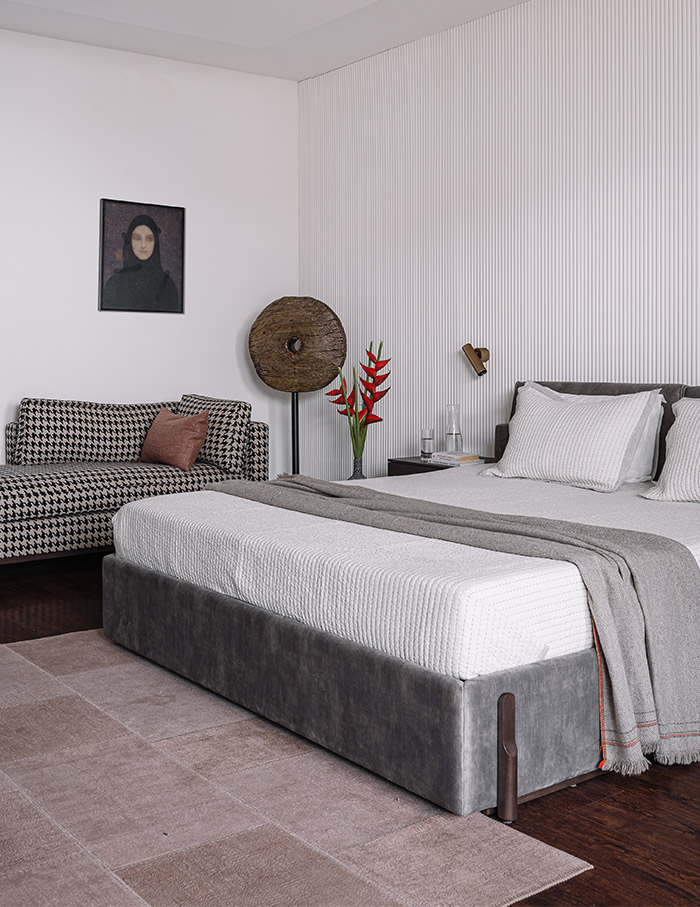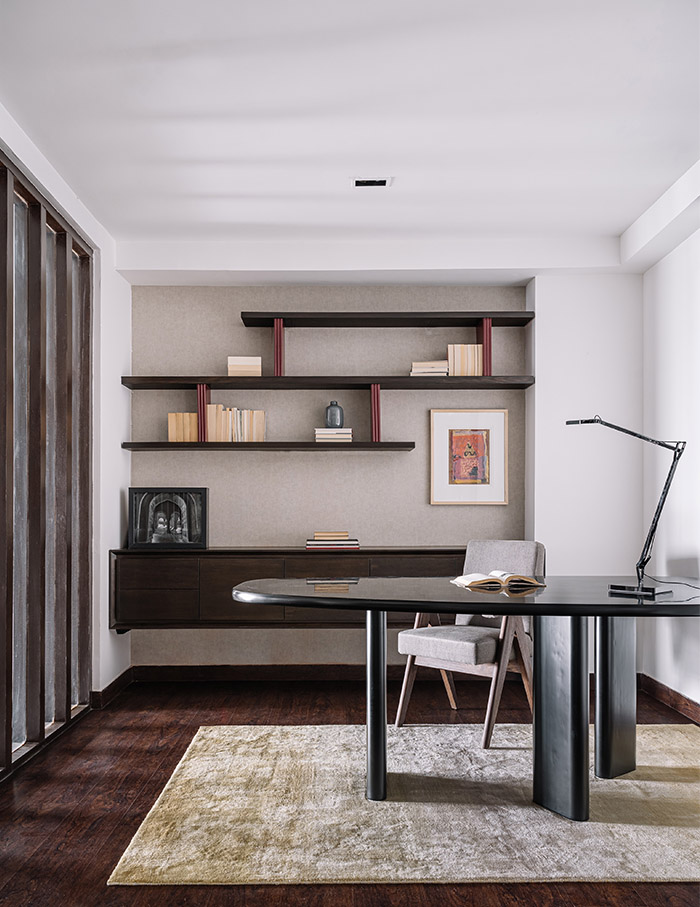 Ideas to bookmark 
This home is an ode to craftsmanship all around. Letting the art shine for itself, the home possesses a clever neutral palette incorporating different textures within to provide versatility without stealing the spotlight from the art itself.