Homes
A whiff of old Bombay wafts through this Mumbai home by Pan Design Studio
JUN 1, 2023
| By Rajlakshmi Dastidar
Of historical charm and architectural nostalgia, stepping into Ekaant, a 750 sq ft residence in Crescent Bay, feels like entering a portal to old Bombay. The home is a testament to the power of collaboration and the transformative magic that can be conjured when home-owners and creators align their ambitions. The residence combines comfort and elegance, making it the perfect place to live and unwind after a long day..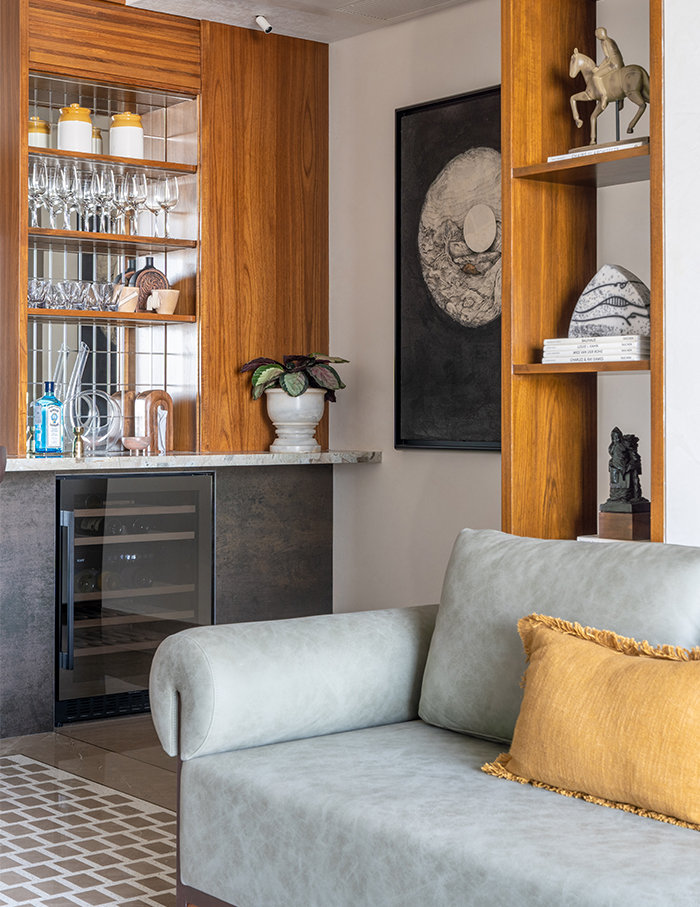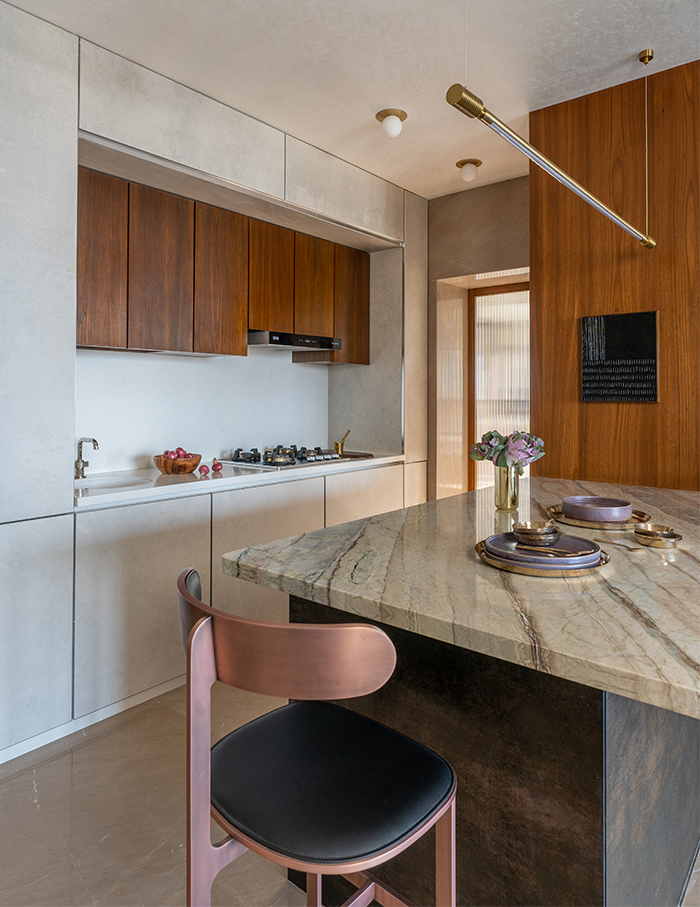 A seamless planning
"We got to take our time to fulfil every small bit of the client's requirements and aspirations for his dream home on paper before any work was started," says designer duo Nirav Nirmal and Bhavya Parekh.
Believing in 'local for vocal', the locally sourced teakwood permeates the air with a rich perfume that serves as a constant reminder of the Indian craftsmanship skills and attention to detail.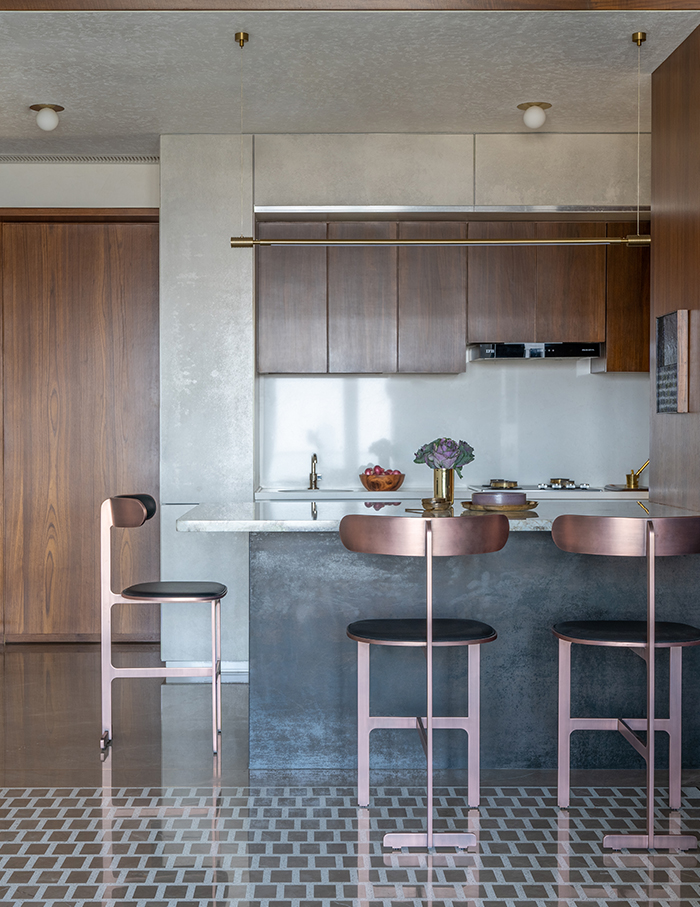 Captivating comfort
The centre of this home is an open-concept kitchen and living space that combines practicality with aesthetic appeal. The lack of physical barriers allows for free movement and interaction between spaces, creating a welcoming atmosphere.
Metamorphosing into unique, elemental design clues — a sleek marble dining table, lights from Jade Design House with the bar unit set against the teakwood wall, and shades of earthy hues blending well with the decor, setting up the home for an elevated living.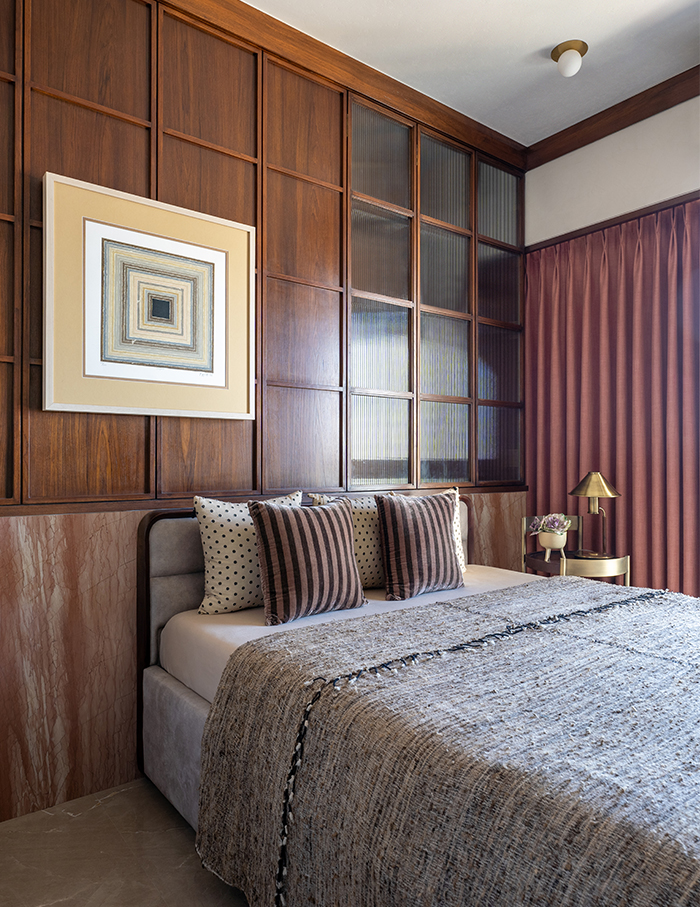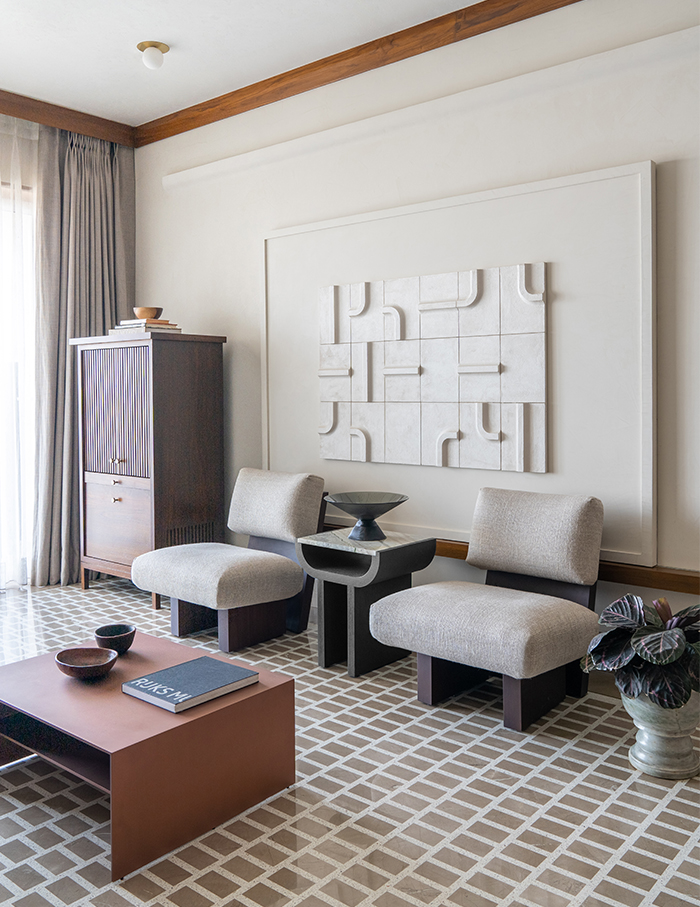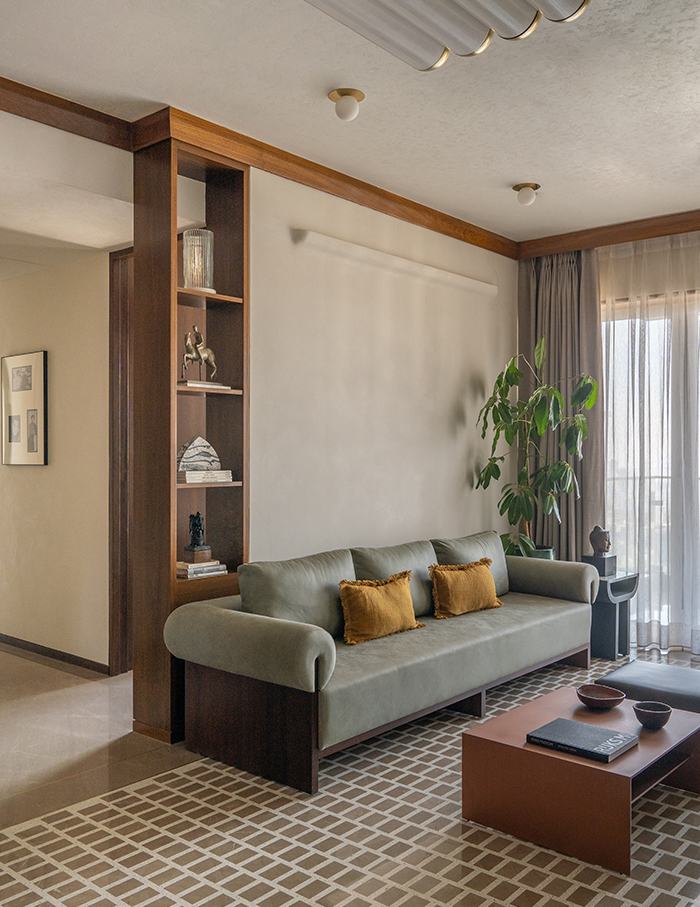 A compelling contrast by the mix of the cosy teak wood and the cool-to-the-touch margarine plaster on the walls is enhanced by the mesmerising movement of the Hybec lights. Scarpa Terrazzo was utilised for the living room floor, with beige Italian marble walls coated in lime plaster and a concrete texture ceiling.
The primary bedroom boasts elegant teak wood flooring and pristine white textured walls. The primary bathroom was completely transformed into an open-concept bath in a bold design move. The vanity is covered in worn black marble. 
In majestic proportions
Resurrected were certain up-cycled artworks and decor given by the client, seen throughout. Artwork by Meghana Patpatia, sourced from Tao Art Gallery, adds to the artistic ambience. A unique 3D art piece created by the design studio captivates the attention of all who enter.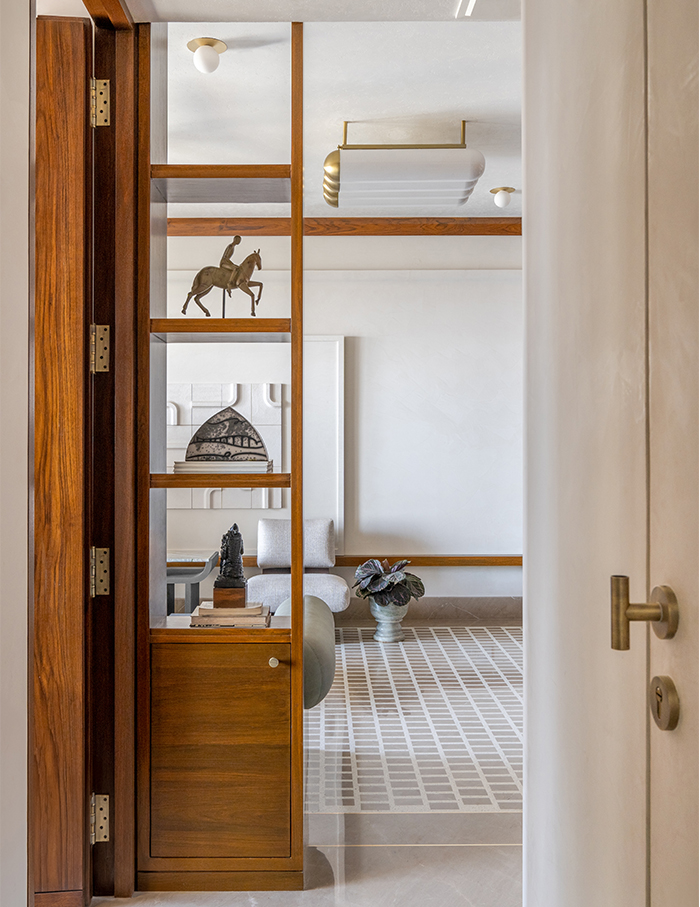 The bedside tables and bed bench perfectly complement the bed linen from Yamini. Focusing on the headboard meticulously crafted from Scarpa Terrazzo weaves a whimsical style tapestry. 
A sliding wardrobe in the primary bedroom makes the guest bedroom layout more condensed. The guest bathroom, which has the same concept as the main bathroom, adopts the same design philosophy and features a magnificent Kashmir white granite with a leather finish as its eye-catching focal point.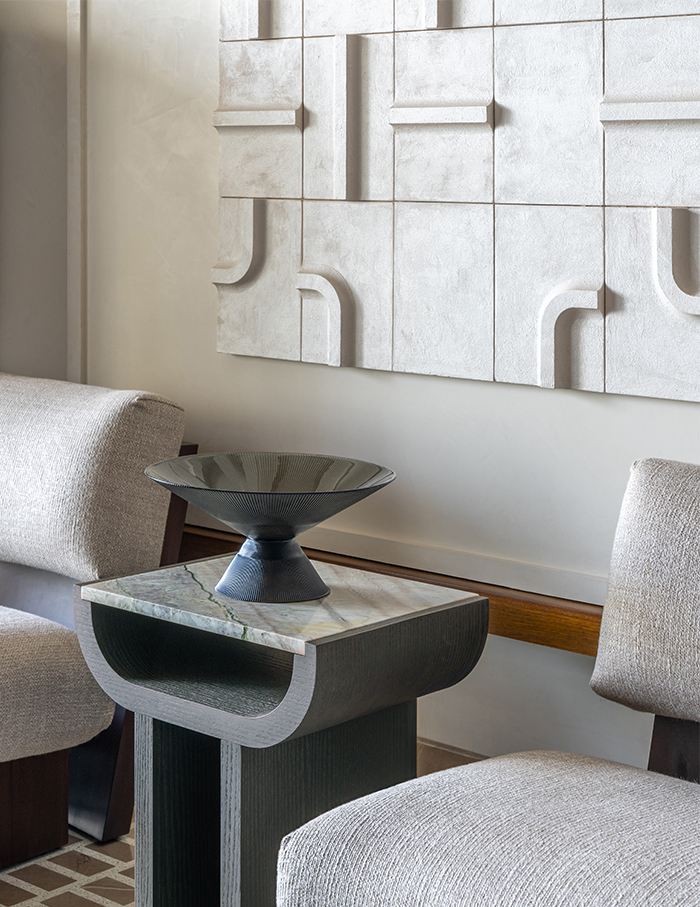 Entertaining endeavours 
"The client pushed us to finish everything that was on plan, that really helped us to achieve the result that is there for all to see. Matching aesthetic sensibilities was not a problem as this was the second project for him. There was a reinforced confidence in the design process," state Nirav and Bhavya.