Design
A new home for timeless luxury—Zoya opens at the Taj
MAR 7, 2023
| By Team ELLE DECOR India
Zoya, the exquisite diamond boutique from the House of Tata opened its sixth boutique at the Taj Mahal Palace, Mumbai, a destination synonymous with luxury. The atelier is known for its rare creations, distinguished by design innovation and impeccable craftsmanship. Each piece of wearable art from Zoya celebrates its muse – the Zoya woman, and is designed as a timeless ode to her journey of finding her true self.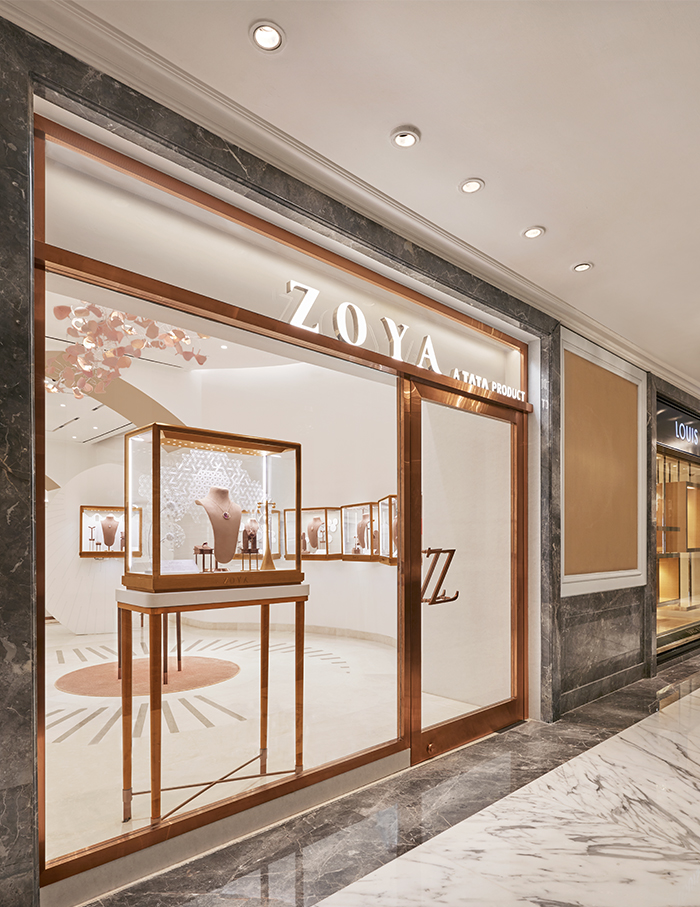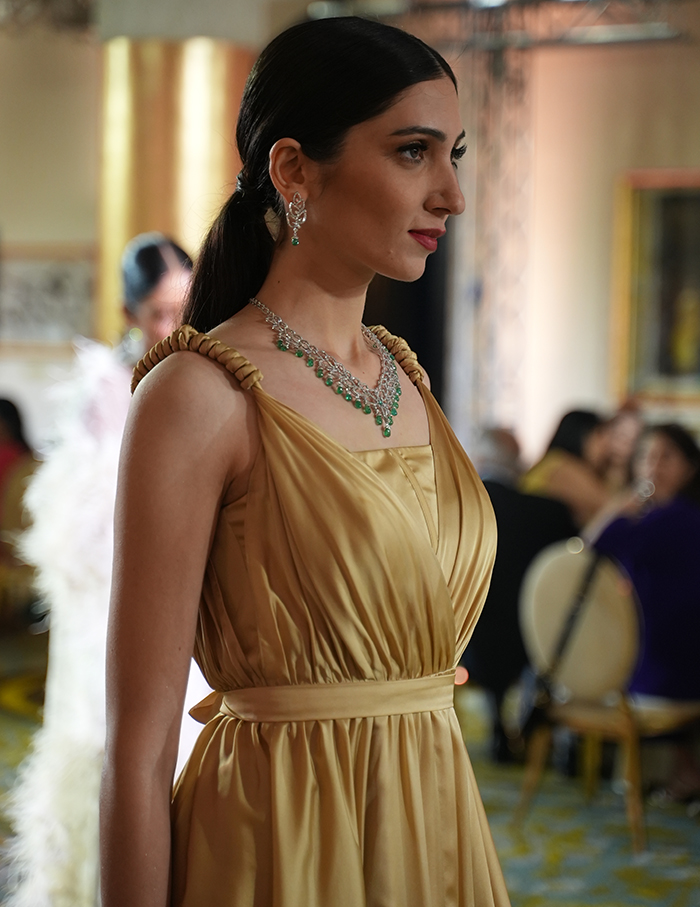 The boutique's feminine interiors are styled with thoughtful consideration, reflecting the atelier's approach to its jewels. A symphony of pastels in white, beige and blush is brought alive by architectural elements like floor accents and decorative plasterwork on the walls, creating an intuitive path for the discovery of Zoya's many treasures. Signature chandeliers handcrafted from the sustainable pulp of banana leaves in white and blush weave their way through the store, adding a flowing feel to one's journey through the boutique. Display windows are adorned with finely crafted paper art echoing the fables of inspiration behind each resplendent piece.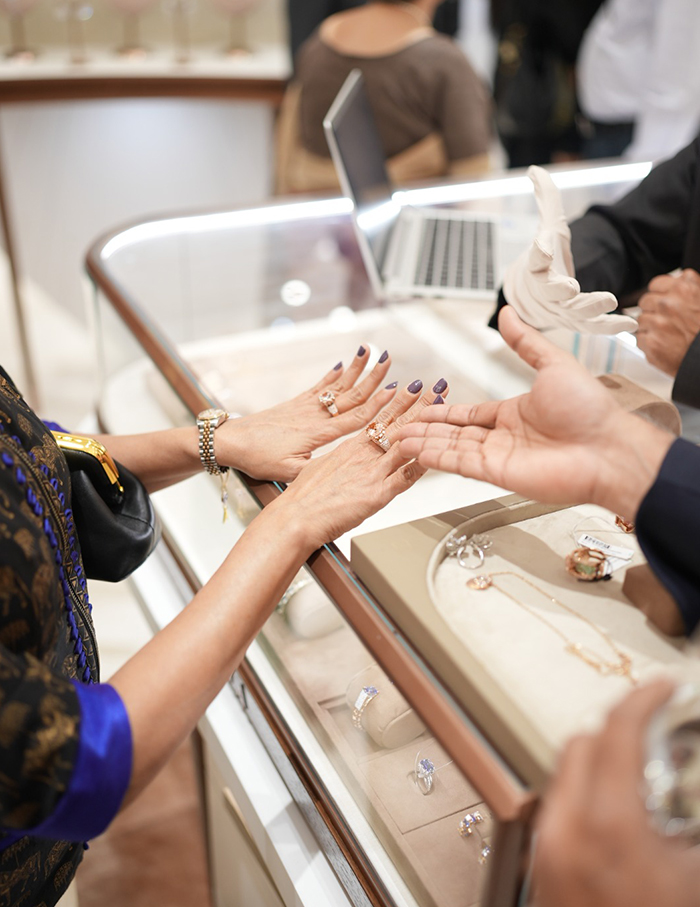 The piece de resistance lies at the far end of the boutique, where sheer curtains in hues of blush reveal a private lounge with spectacular views of the iconic Taj Boulevard, the Gateway of India, and the Arabian Sea beyond. This exclusive space allows customers to explore Zoya's bespoke services, interact with the brand's jewellery designers, and co-create custom pieces of jewellery that are truly one of a kind while being indulged by Zoya's signature hospitality. CK Venkatraman, Managing Director of Titan Company Limited, who opened the new boutique along with Puneet Chhatwal, Managing Director and Chief Executive Officer, IHCL, expressed his pride and significance in this momentous occasion, as two of the finest luxury brands from the House of Tata come together.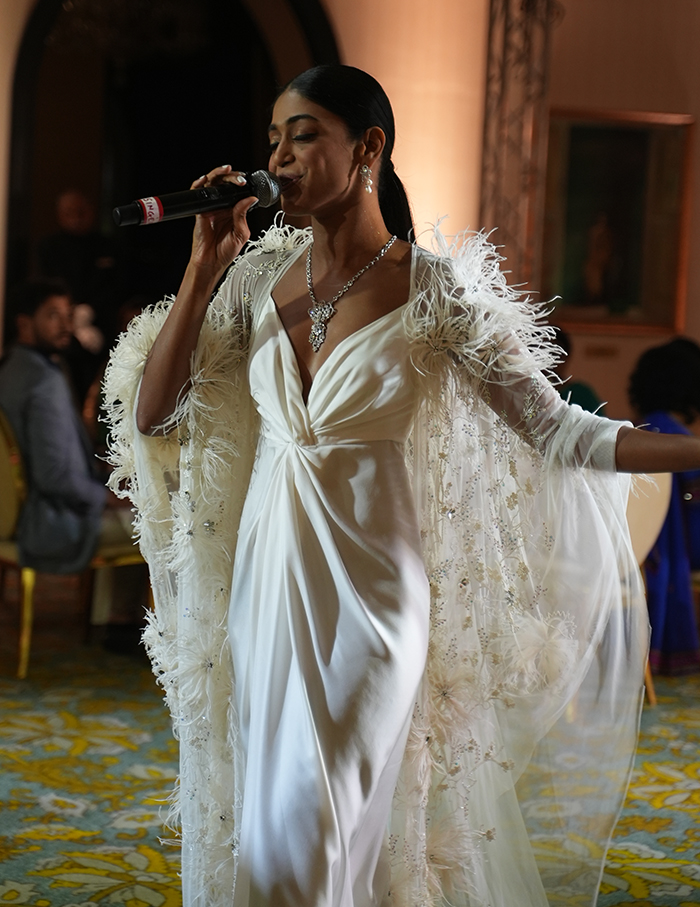 "Zoya is the jewel in Tata's crown while the Taj Mahal Palace is synonymous with the finest in luxury hospitality. This intersection of excellence in design, personalised service, and honouring artisanship illuminates the way forward for warm luxury," he said. Mr. Chhatwal too expressed his delight in welcoming Zoya to the Taj. Zoya, with its timeless elegance and impeccable craftsmanship presented a unique offering for the guests of the Taj Mahal Palace while continuing to drive synergies between Tata companies, he said. The luxurious boutique creates an immersive experience that reflects Zoya's artisanal soul, making it a must-visit destination for jewellery lovers.